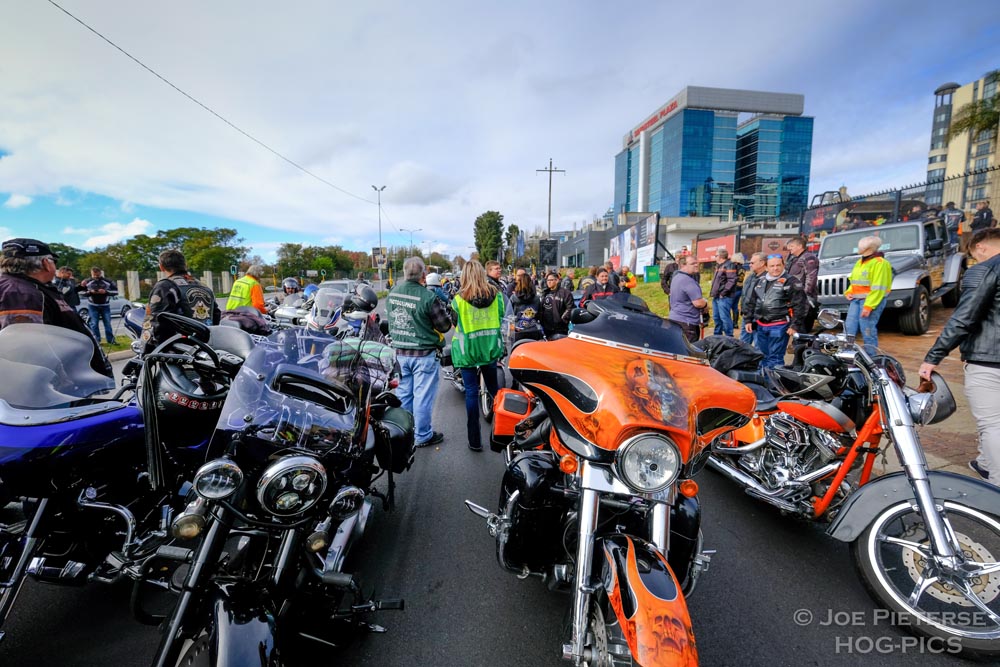 In 2019, the K.i.D.S. Blanket Run event goes national! We need your help to put on a powerful display of "rolling thunder" – a marshalled pack of thousands of bikers to draw attention to the plight of Kids in Dire Straits. All big bike enthusiasts and motorcycle clubs are welcome!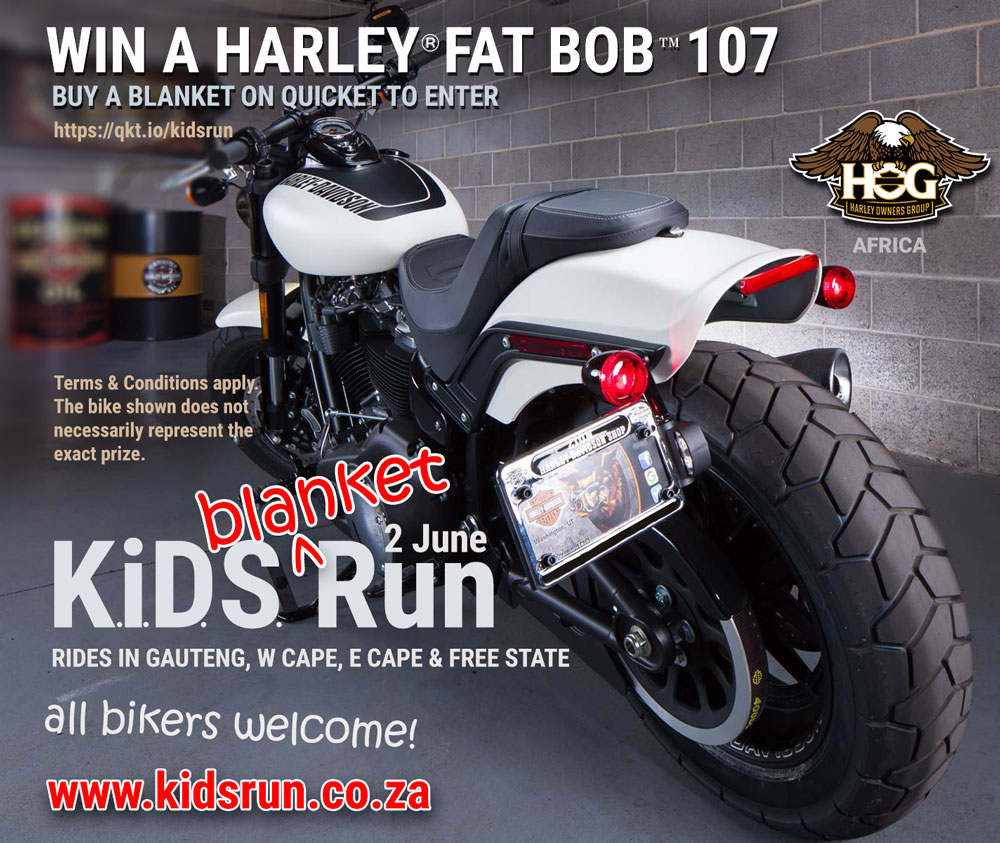 Buy a blanket online for entry to your local K.i.D.S. Blanket Run motorcycle event – and enter the contest to win a Harley-Davidson® Fat Bob™. You need to complete the competition questions on the Quicket payment form to be entered into the contest. Best answer wins the bike!
>> ENTER HERE <<
GAUTENG – Johannesburg & Pretoria
Meet at Harley-Davidson Johannesburg before 08h30. We will join up with more motorcycle club packs at Engen R21 North. The ride destination is Menlyn Park Pretoria where there will be numerous live entertainers including Wonderboom, DJ Pistol Pete and DJ Wolfe, Pedro Barbosa and The Colour Blew.
WESTERN CAPE – Cape Town
H.O.G. Tyger Valley and H.O.G. Breede River chapters will meet up at Harley-Davidson Tyger Valley Dealership at 08:30 and depart for the Cape Town Dealership at 09:00.
Cape Town Chapter will meet at Cape Town Dealership at 08:30. We invite all local riders and motorcycle clubs to join us here! Snacks and coffee will be served at the Cape Town dealership. The K.i.D.S. Run will depart at 10:00 on a scenic coastal ride back to Tyger Valley Dealership.
The mass ride venue is Willow Bridge, which will have demarcated parking for the bikes. Live entertainment and a tent in case of inclement weather!
EASTERN CAPE – East London
Meet up with BlackRock Rebels at 08:30 for 09:30 at the German Settlers Monument – Esplanade, East London. Join us after the mass ride at Marques Sports Bar & Grill (East London's only motorcycle theme Sports Bar) where we will be entertained by Kerry Hiles, a great local bass player & singer.
FREE STATE – Bloemfontein
Hosted by Harley Owners Group Bloemfontein chapter. Meet at 08:30 for 09:30 at Human Harley-Davidson Dealership.
See the website: www.kidsrun.co.za for last minute ride information and destination venues.