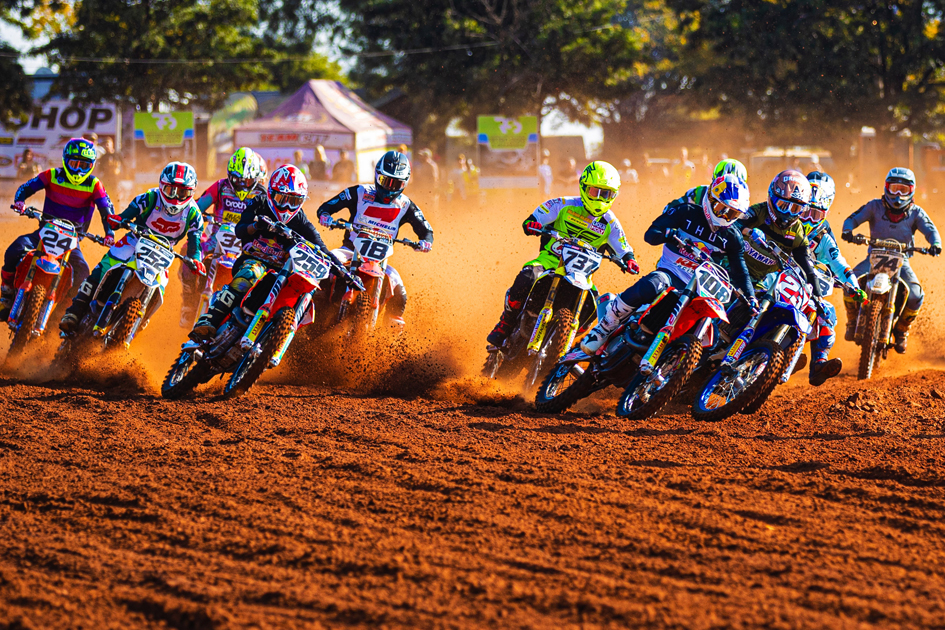 KTM riders Tristan Purdon took MX1 honours and Joshua Mlimi won MX2, while Ian Topliss (Yamaha) took MX3 and Tyla Raaf (Husqvarna) took the ladies' class. In the schoolkid classes, Husqvarna riders Dalton Venter took High School and Jordan van Wyk 65cc victory, while KTM trio Emmanuel Bako took 85cc honours, Leonard du Toit Pro Mini and Ethan Williamson the baby 50cc prize.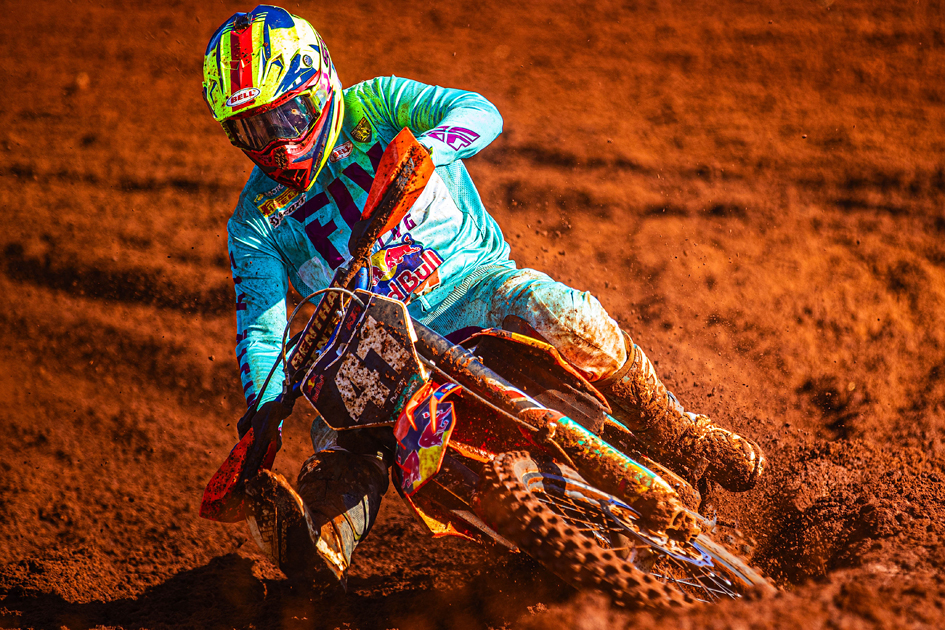 Tristan Purdon rode his KTM to MX1 honours with a win in race 1 and second in moto 2 behind Lloyd Vercueil (Summit Yamaha), while championship leader Matthew Malan ended third for the day with a second and a fourth aboard his Q4 Fuels Husqvarna to leave the Free State with just a single point advantage over Vercueil. David Goosen took a couple of thirds to earn fourth for the day on his Tintswalo Yamaha, ahead of Marco de Vrye (Husqvarna), Royce Griffin (KTM), Garric Pretorius (Honda) and Kevin Moran (Kawasaki).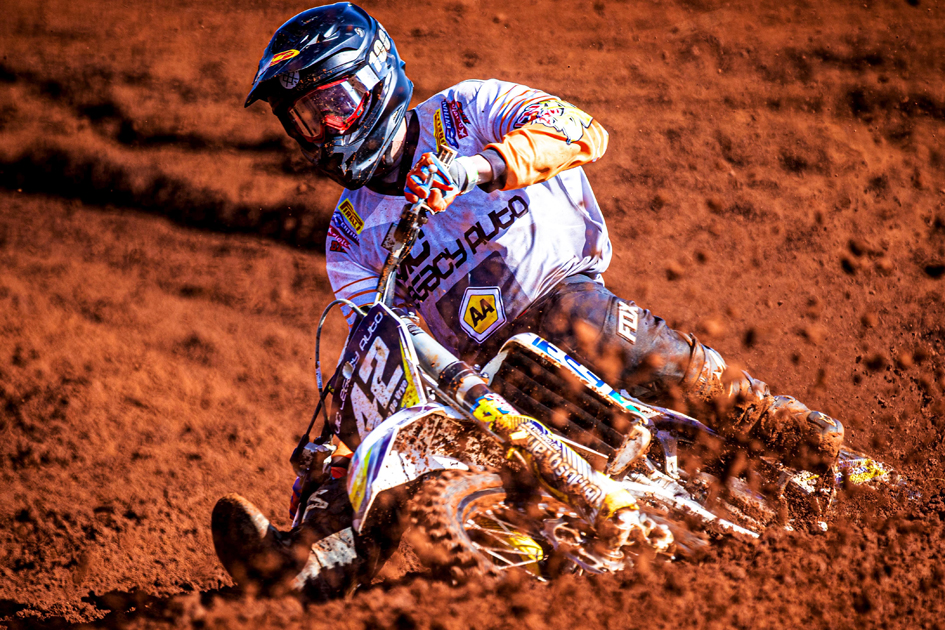 Joshua Mlimi was on form in the Free State as he rode his KTM to double MX2 victories over Anthony Raynard (Tintswalo Yamaha) to take six points out of Raynard's title lead and now sit just 9 points adrift. Kerim Fitzgerald ended third for the day with a couple of fourth places aboard his Red Bull KTM ahead of Bradley Cox (KTM), Jesse Wright (Yamaha); SA internationals Cameron Durow (KTM) and Slade Smith (Husqvarna), who took a third place each, and Husqvarna rider Nick Adams.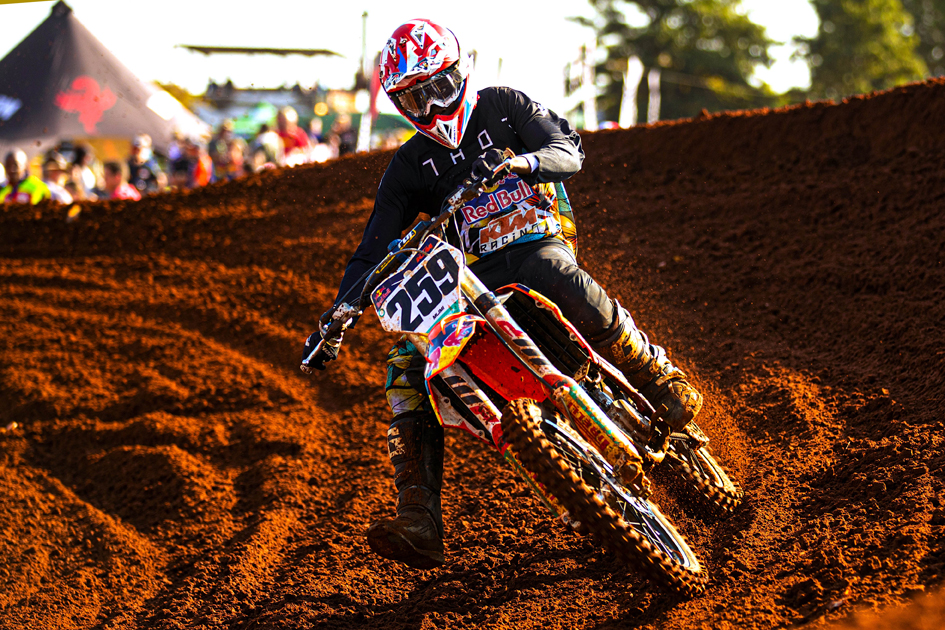 Over-40 rider Ian Topliss (Yamaha) and over-30 rival Tyson Engelbrecht (KTM 30) shared out the MX3 firsts and seconds, while championship second man Craig Kruger closed his title deficit down to four points with third place for the day over title leader Brett Bircher, with Johnathan Hubbard and Stuart Laing next, all of them on KTMs ahead of Roger Bergstrom (Husqvarna) and Calvin Gloster's Yamaha.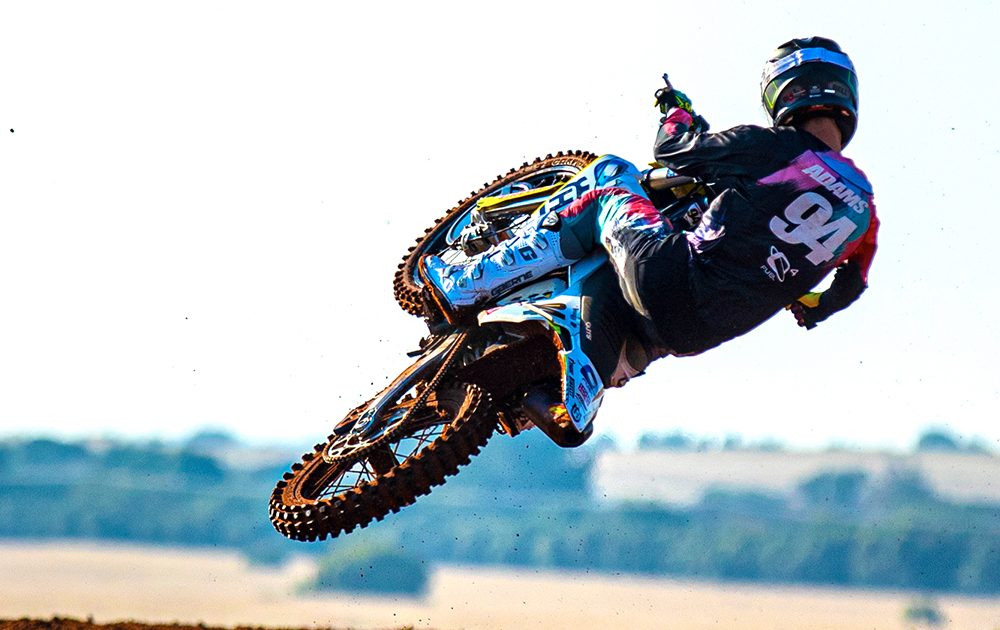 In the Ladies race, Kayla Raaff continued her unbeaten run with another two wins to take the day, this time riding a Husqvarna. She beat KTM duo Leah Heygate and Natasha Rugani, both of whom have now been second and third respectively in all six motos so far this year. Yanke Pieterse (Yamaha) took fourth for the day from KYM duo Jadene de Lima and Tiegan Reed, Jenna Bohling (Husqvarna) and Carika Pieterse (Yamaha).
In the schoolboy classes, Dalton Venter (Husqvarna) and SA international wildcard Cameron Durow (KTM) shared the wins and second places as Venter took charge of the championship over Arnu Saaiman (KTM). Saaiman was involved in a day long spat with Yamaha duo Calvin Jean-Jacques and Ethan Hoffman Yamaha to see that trio leave the free State with just three points between them in their title fight for second. Tristan Grainger (KTM) ended sixth from Christiaan Cilliers (Yamaha) and Thabo Verster (KTM).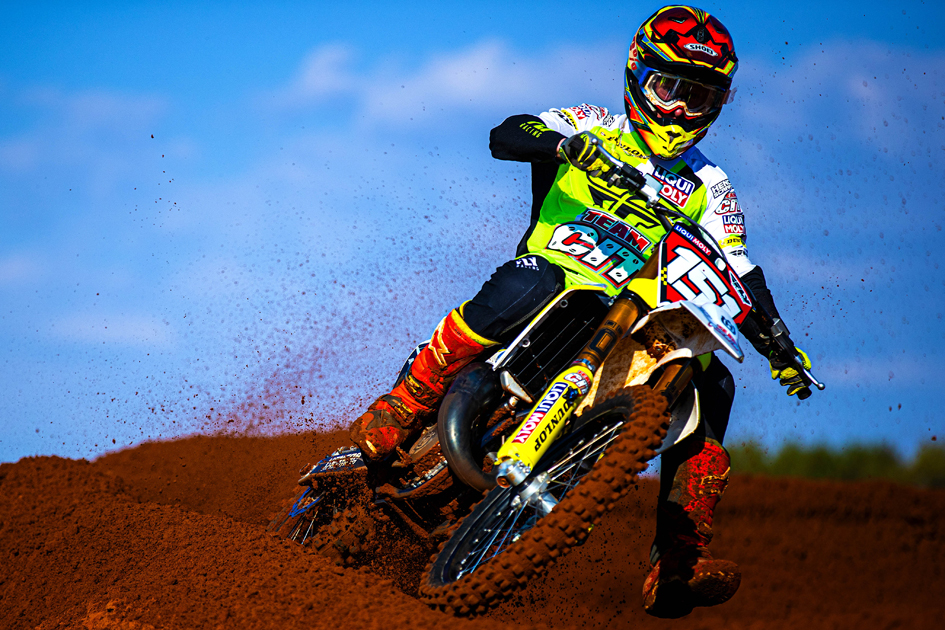 Zimbabwean Emmanuel Bako took another dominant couple of 85cc wins aboard his KTM to make it four in a row and move into championship contention as the class was turned on its head. Championship second man Deegan Bloomfield (Husqvarna) and Joshua Fletcher (Yamaha) took a second place apiece to end up second and third for the day ahead of title leader Seth Young (KTM), James Thompson (Yamaha) and Timo Maximo Toepfer.
Leonard du Toit made no mistakes to take the day with double 85cc Pro Mini wins on his KTM to jump from fifth to third in the title chase, with Blake Young (KTM) second both times. KTM duo Nate McLellan and title leader Dylan Kirk shared the thirds and fourths ahead of Yamaha kids Hayden Tully and Bryce Petersen, Lucas Venter (Husqvarna) and Barend du Toit (KTM).
There was another turn up for the books in the 65cc class, where Jordan van Wyk (Husqvarna) took both motos to end Neil van der Vyver's unbeaten run and take the day ahead of Trey Cox (KTM). Van der Vyver still leads the title race over Cox after a second and a fourth bagged him third for the day over Liam Botha (Husqvarna), KTM trio Pieter Brink, Thor Johnson, and Damon Garrell and Aiden Saffy's Husqvarna.
Last but not least, Ethan Williamson (KTM) took a win and a second to take the day in the baby 50s and open up his title lead to 17 points over race 1 winner Jake van Schoor and race 2 runner-up Christian Berrington-Smith. Another three KTMs – Keenan Strauss, Trenton Kretzmann and Casey Tilley were next up ahead of Chase Bekker (Husqvarna) and WJ van Niekerk (KTM).
The 2019 South African National Motocross Championship is presented by TRP Distributors in association with Dragon Energy, Prepsol, Bridgestone, Thor, Gaerne, FMF, Motul, Pro-Taper, Fly Racing, 100%, Ogio Luggage, Racestar Graffix, Tintswalo, Out of Africa Developments and the Race Shop. The next round of the 2019 South African National Motocross Championship goes down at Dirt Bronco in Krugersdorp on 6 July.