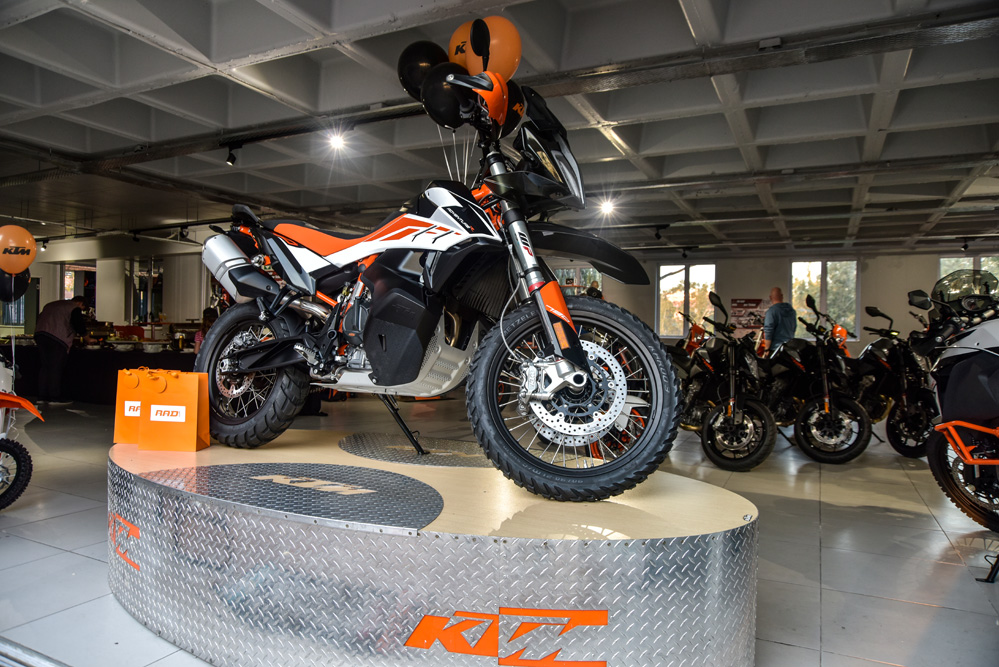 Well known actor and stage personality, Altus Theart, is about to announce the winner of the KTM 790 Adventure R and there is huge anticipation amongst the 200 odd ticket holders present. It is a surprisingly large audience for a cold winter's night, I think to myself, as I look at the expectant faces. There is also a live feed to the RAD Moto Facebook page, where the remaining 3000 odd ticket holders can follow and observe their chances.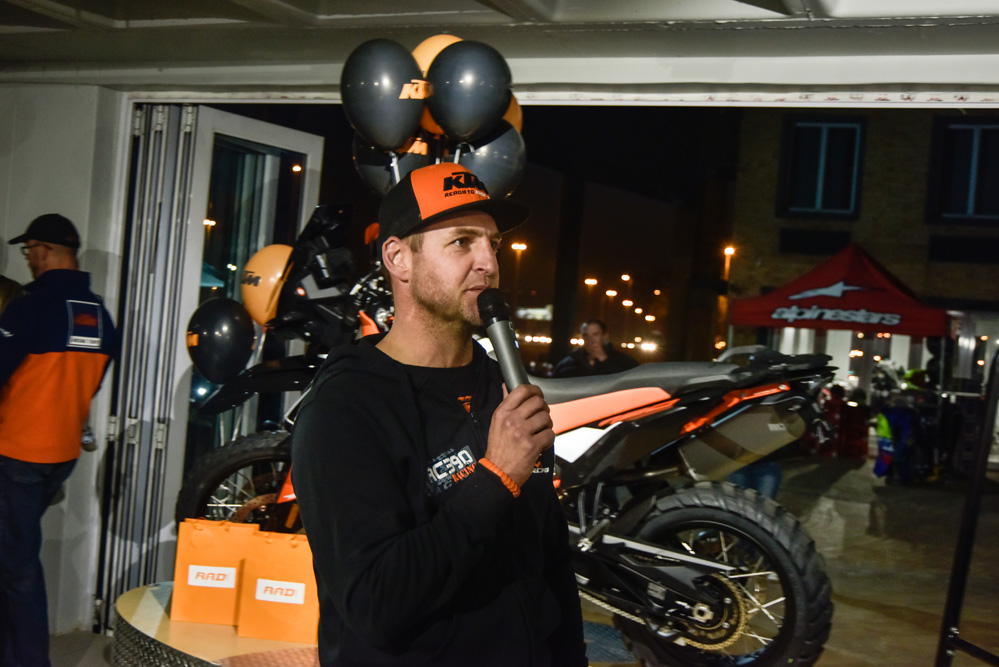 RAD Moto has kindly acted as the mother company for this part of Robert Gibbon's fundraising campaign. As ZA Bikers published on a previous occasion, Robert has set himself a goal to do the Dakar Rally in 2020. As part of the campaign to raise the necessary funds, he is raffling his very own, brand new KTM 790 Adventure R. Part of Robert's dream is to inspire and prove to all that when you dream hard enough you can make things happen!
A little earlier on in the proceedings, this warm-hearted 35-year-old, shared his road to Dakar and the progress made so far. He is a much better public speaker than he would admit and also gave time for some interesting questions and answers from a participative audience.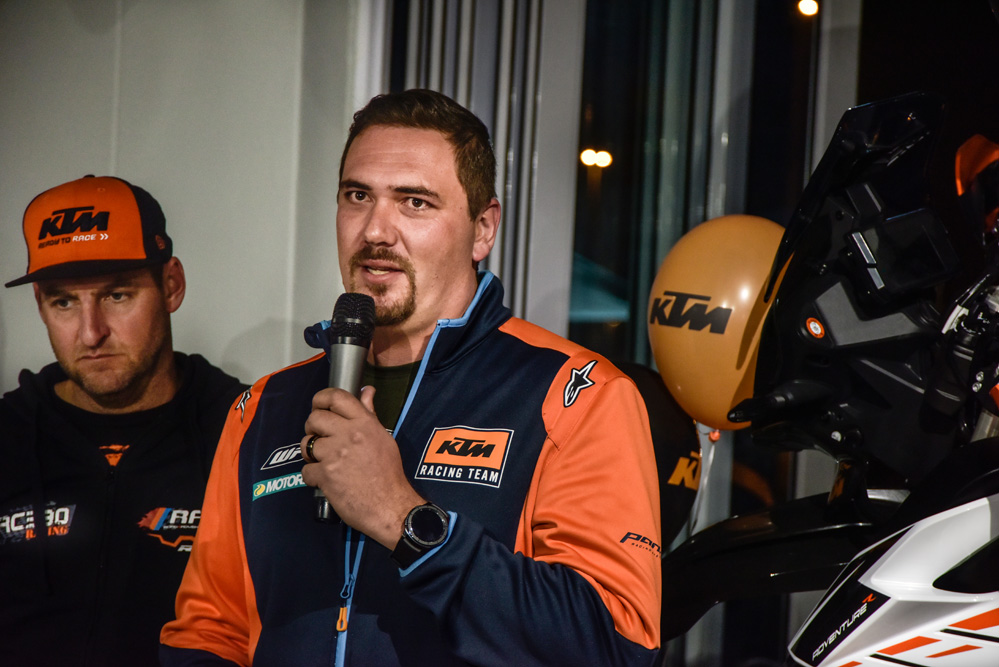 To get back to the highly anticipated final draw, the well known and likeable enduro racer Warren Barwell, turned out to be the lucky winner. At the time that his name was read, he was present and no further than ten meters from the action. Needless to say, he was over the moon and many shared in his happiness.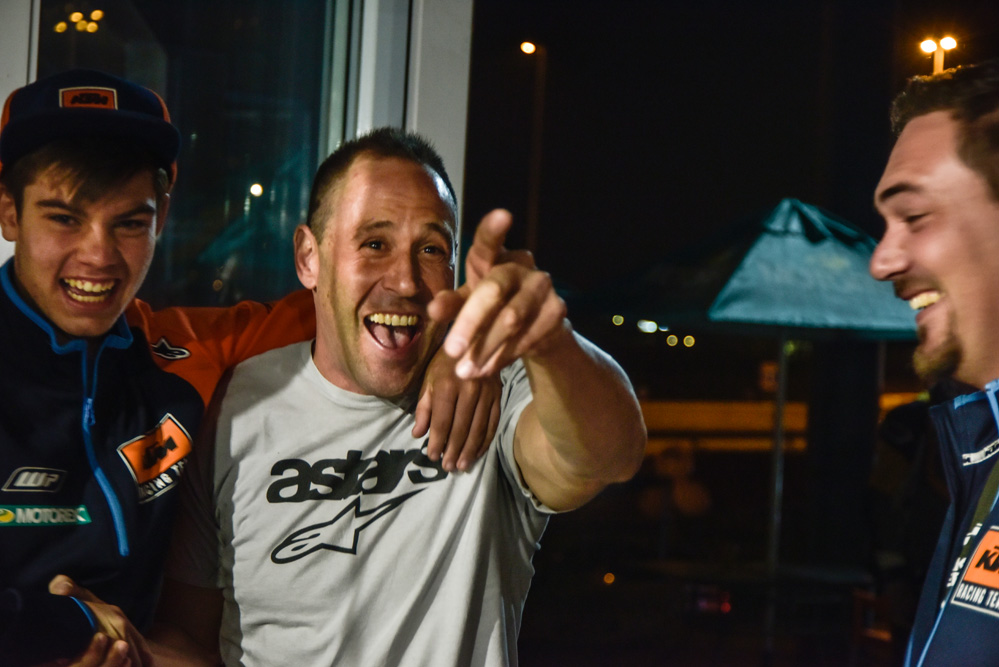 An ecstatic Johan van Zyl was live called as the winner of the KTM 50 SX. Despite unsuccessful attempts to make his call audible to the audience present, it was not to be. Nevertheless, he was very happy and conveyed his thanks to the organisers.
Soon afterwards the festivities continued. It seems that not even a cold winter's night can stop happy people from celebrating.
We wish Robert all the best in his ongoing challenge to secure the much-needed resources. Dreams are powerful things and have a funny way of working out when they get our undivided attention!