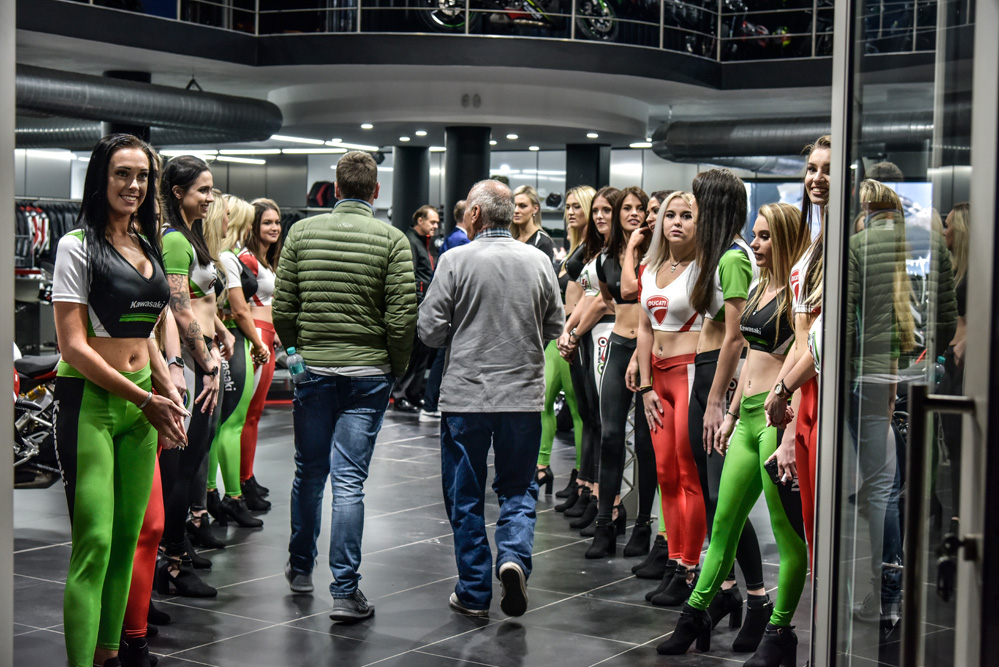 There is a new motorcycling powerhouse in Gauteng, simply called "World of Motorcycles". I have watched eagerly in the past few weeks as the building slowly took shape to become a suitable home for Italy's number one brand of motorcycle, Ducati!
I cannot say that I am totally surprised at how it turned out, because I know the master brain behind this wholesome effort. Jos Matthysen has been well known to me for over a decade and I have never known him to do things halfway.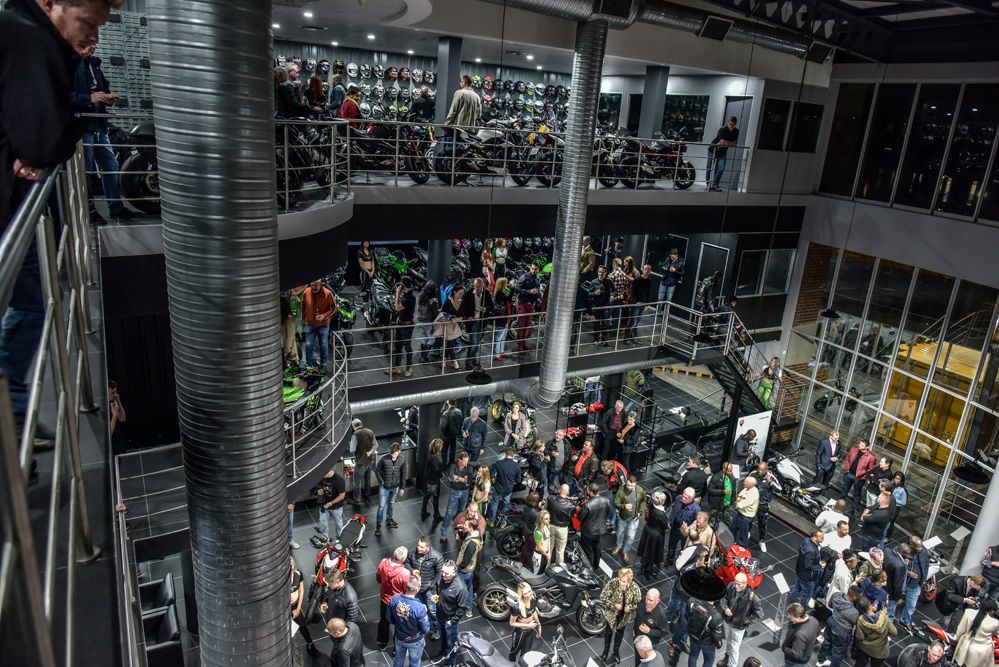 In a recent article about the new face of Ducati in South Africa, I mentioned that the brand will also get a new home. This is that new home and it is downright classy. The uncluttered appearance of this three-story building was well laid out to put the focus where it belongs, on the merchandise.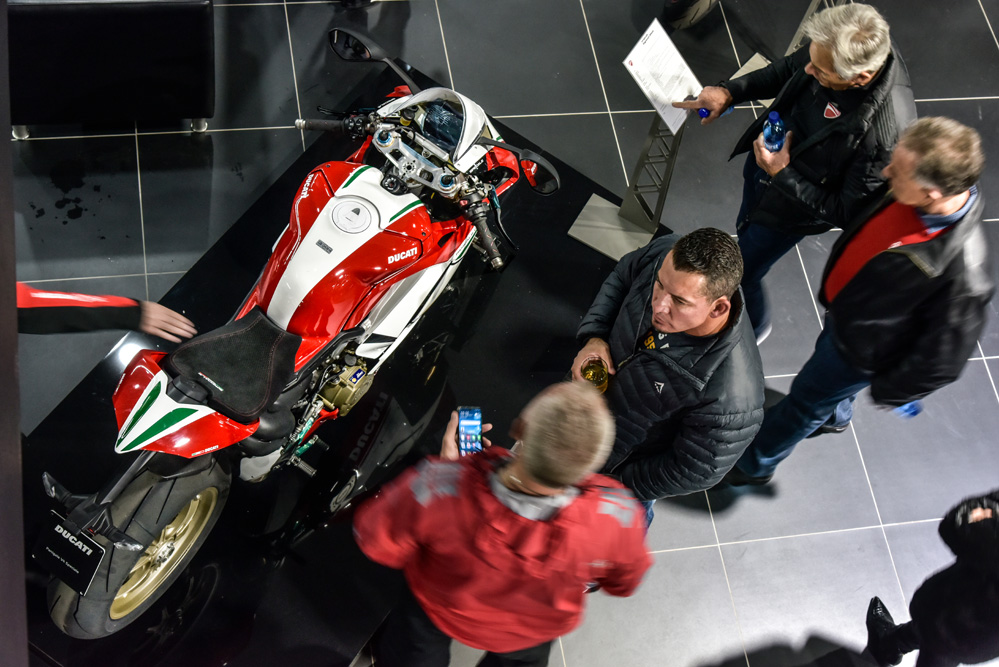 In this case, we are talking about Ducati on the ground floor, Kawasaki and Sym on the second floor and Sherco, the well-known enduro brand, on the third floor.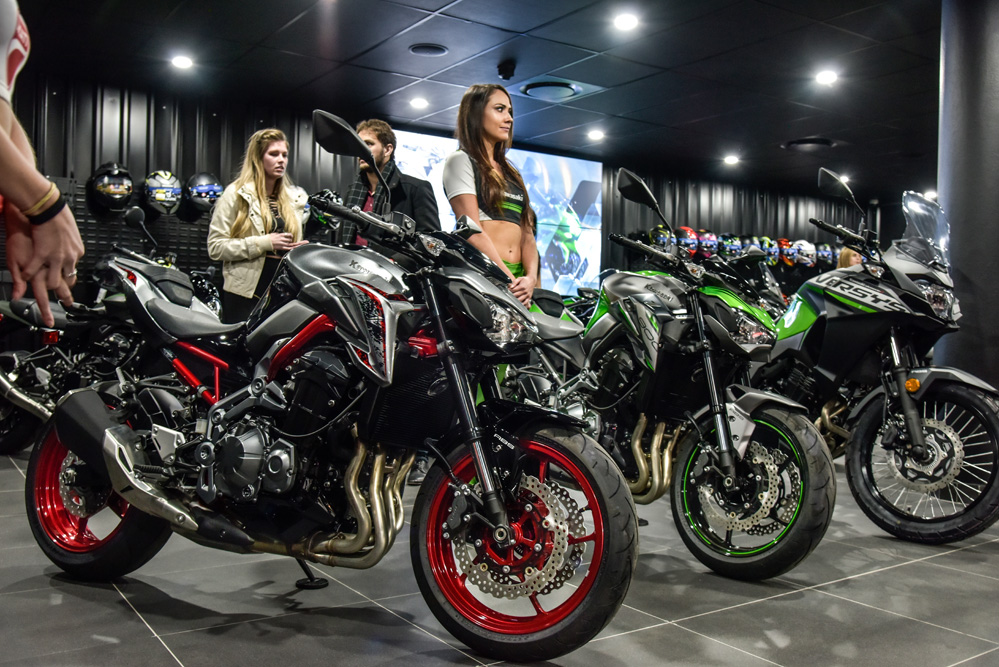 Joining Sherco on the third floor is a vast array of used bikes from a number of manufacturers. Also, note that clean trade-ins from all manufacturers are welcomed. Throughout all three floors, you will find rider gear and accessories donned against the walls, yet again from a vast array of importers.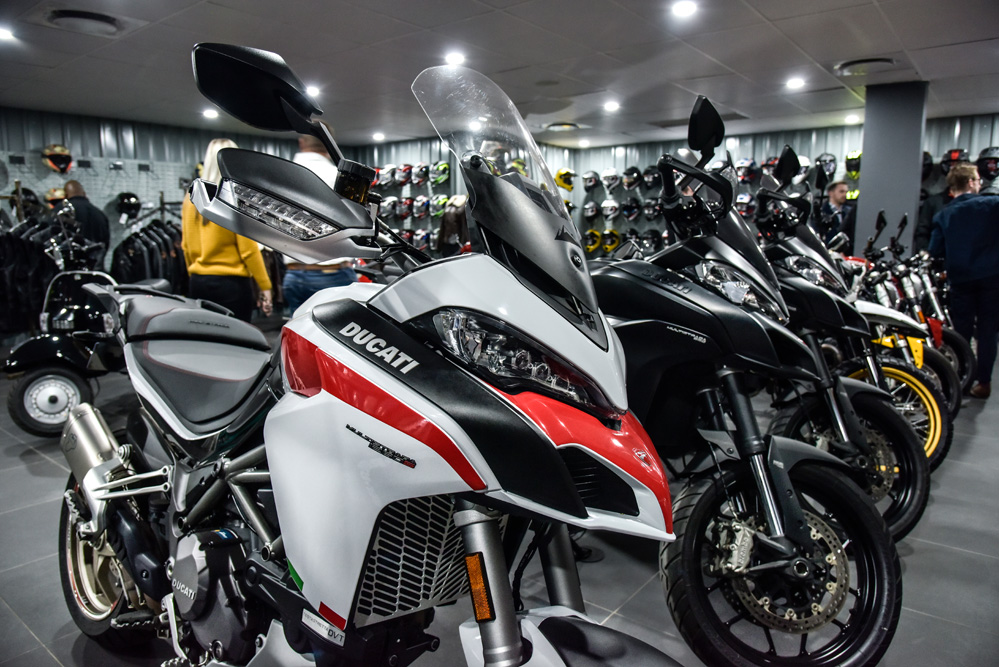 A very nice touch is that there is an entire section devoted to the "Ducati Scrambler" genre. The Ducati Scrambler is one of the major players in a re-emerging segment of modern classics or heritage style bikes, as some call them. I stood in this room, surrounded by Scramblers and let my thoughts go. I have watched this segment closely over the last five years and the amazing thing to see is how many young people it attracts – contrary to popular belief and probably a bit baffling to the relevant manufacturers and marketing people. This, of course, is a very good sign!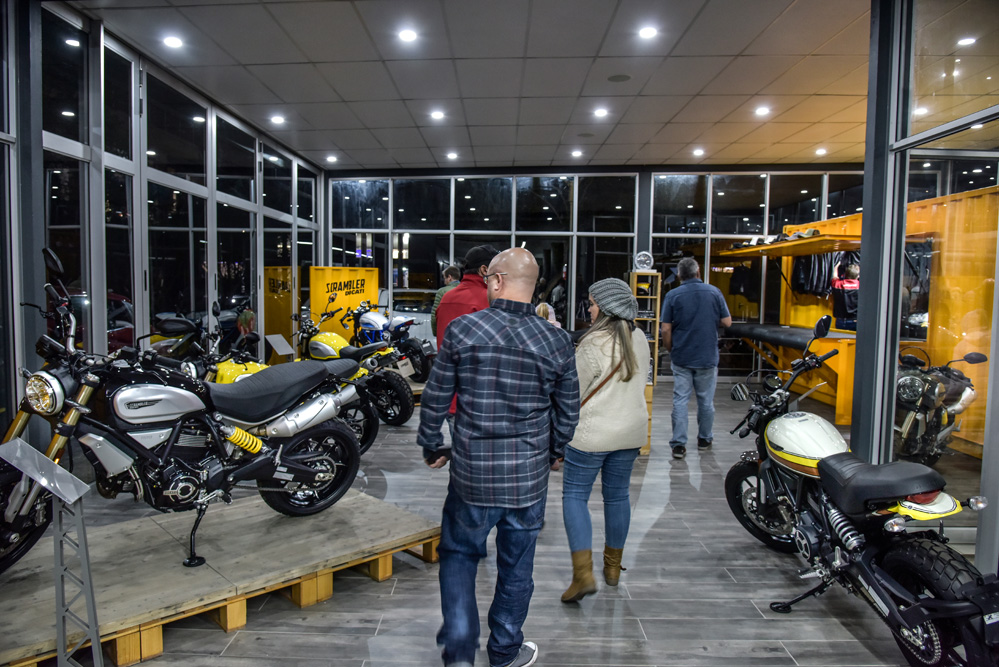 The vibe on this cold Saturday evening was very jovial and everybody who is anybody was in attendance. Jos Matthysen, the man of the moment, was in a very relaxed mood, surrounded by family, almost family and very close friends. Looking at the place I can truly appreciate the amount of work, effort and organisation it took. A few weeks earlier at Kyalami for the farewell party, I saw a Jos that was still pensive in processing the realities. Tonight I see a Jos that is content and comfortable. The realisation had settled in and it is time now to kick off the shoes and truly celebrate.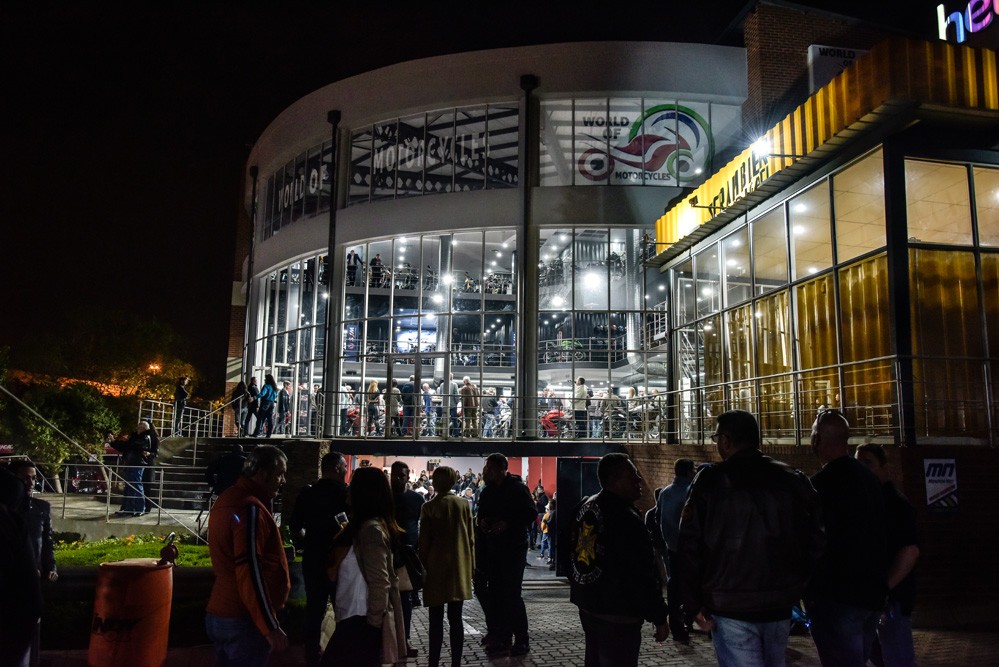 There had already been a few sales earlier on Saturday after the doors opened to the buying public. In all honesty, I have never seen so much Ducati traffic in this bustling business park. The sound of Termignoni pipes from these big twins stirred a lot of hearts and the new sound was welcomed by all.
A word about Centurion Gate is that it is also home to Bavarian Motorcycles, South Africa's biggest BMW dealer, as well as Ultimate Performance, Centurion's official KTM Dealer. Do not be surprised if this business park is to become the preferred place of business for all things motorcycle in the Gauteng region. Centurion Gate is situated on the corner of the N1 Highway North and John Vorster Avenue. There are two commercial entrances. The Northern entrance is off John Vorster Avenue and the Western entrance is off Akkerboom street.
If you were not one of the fortunate crowd to attend the opening evening, then make sure to circle your calendar and make time for a visit. You will be blown away at what you see, meeting a friendly team headed up by the approachable Theunis De Bruin, well known for services rendered to the motorcycling industry over many years. You may well be seduced by timeless beauty, friendly smiles and a cup of hot coffee as you walk through the door.