Our friends at Bonafide Barbers are doing something special for all you motorcyclists out there!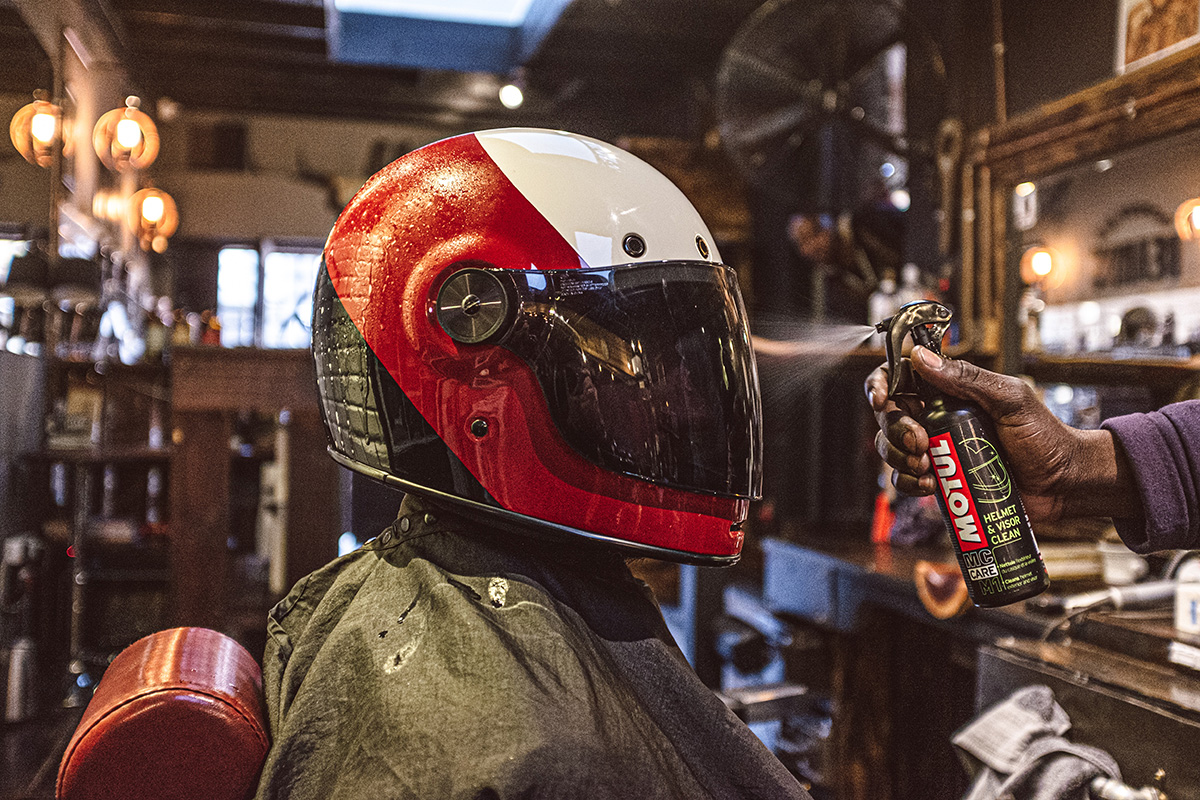 "Are you neglecting your helmet whilst treating yourself to a hair cut? No stress. We've got the solution.
For all motorcyclists arriving at any Bonafide Barbers location, you'll get 20% off all services and also receive a complimentary Motul helmet wash whilst getting your haircut, head shave, beard trim or whatever barber service it is that you need.
Not only will you leave with a shiny and clean looking helmet, but it will also smell much better from the inside with the Motul interior helmet cleaner which cleans & neutralizes unpleasant odours. If your helmet is still too far gone after the cleaning we also stock a range of Bell Powersports helmets at our stores so you can leave feeling fresh no matter what.
Is the helmet you're looking for not in our shop? No worries, Bonafide Moto Co can order just about any Bell Helmet and have it delivered to our stores within 2 business days – if it's not in stock."
For more information visit www.bonafidebeards.com