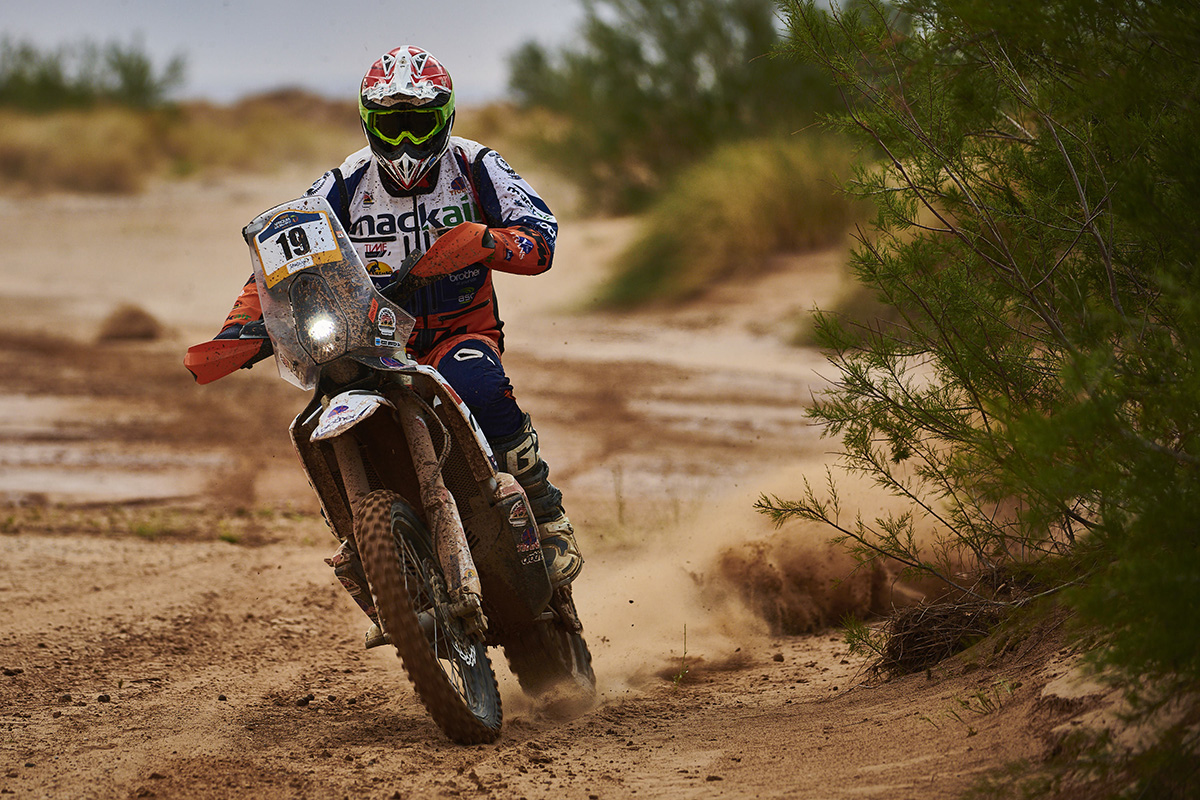 Ross Branch has officially announced that he will be returning to the Dakar Rally in 2020. The rider affectionately known as the 'Kalahari Ferrari' made headlines this year when he placed 13th overall and was crowned the fastest 'Dakar Rookie'.
He returned to the dunes in April – this time to race the Merzouga Rally. The iconic event has a strong reputation as the 'Dakar Academy' and presents a kaleidoscope of landscapes in south-eastern Morocco.
After five grueling stages, Branch finished in second overall – a massive breakthrough for the 33-year old who is fast making a name for himself in the Rally Raid world.
His dream of conquering the Dakar was ignited at the age of six when he watched riders pass through Namibia. He vowed that he would someday be one of them, and spent the next 26 years refining his skills as both a Motocross and Cross Country rider.
Having achieved his goal of merely finishing the Dakar Rally, Branch's approach to the iconic event has completely changed. With a newly discovered confidence in the sport of Rally Raid, the rider will unleash a full-blown attack on the 2020 edition with the aim of achieving the best possible result.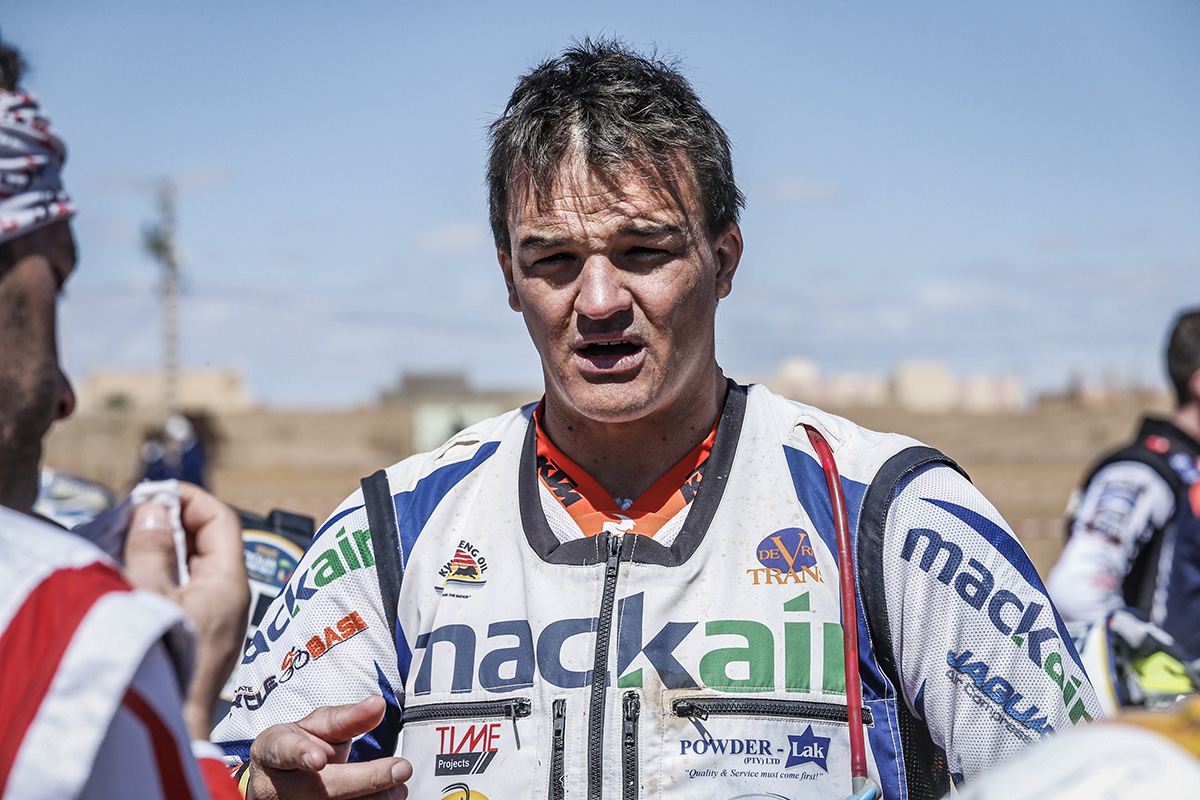 "Returning to Dakar is a dream come true for me! Going there and knowing a bit more about the navigation, knowing a bit more about the event and what to expect puts us in a better position to push for a good result. Obviously, there will be new challenges as the race moves to the Middle East for the first time but I'm really excited to be heading into Dakar 2020 with a bit more experience in Rally Racing and look forward to the upcoming months of preparation," said Branch. 
A new and exciting chapter in the history of the Dakar Rally is ready to be written as the Kingdom of Saudi Arabia hosts the iconic event for the first time.
Prince Khalid Bin Sultan Abdullah Al Faisal, president of the Motor Federation of Saudi Arabia, said: "I have always wanted to participate in the Dakar, and since I did not have the opportunity to fulfil this ambition, I am now involved in the realisation of a dream even greater: to have the Dakar in the Middle East for the first time."
While many have completed the Dakar Rally, Alfie Cox is the only Southern African motorcyclist to have stepped onto the prestigious podium. Now that Branch has experienced the sheer enormity of the Dakar dunes, the possibilities of his promising Rally career are endless.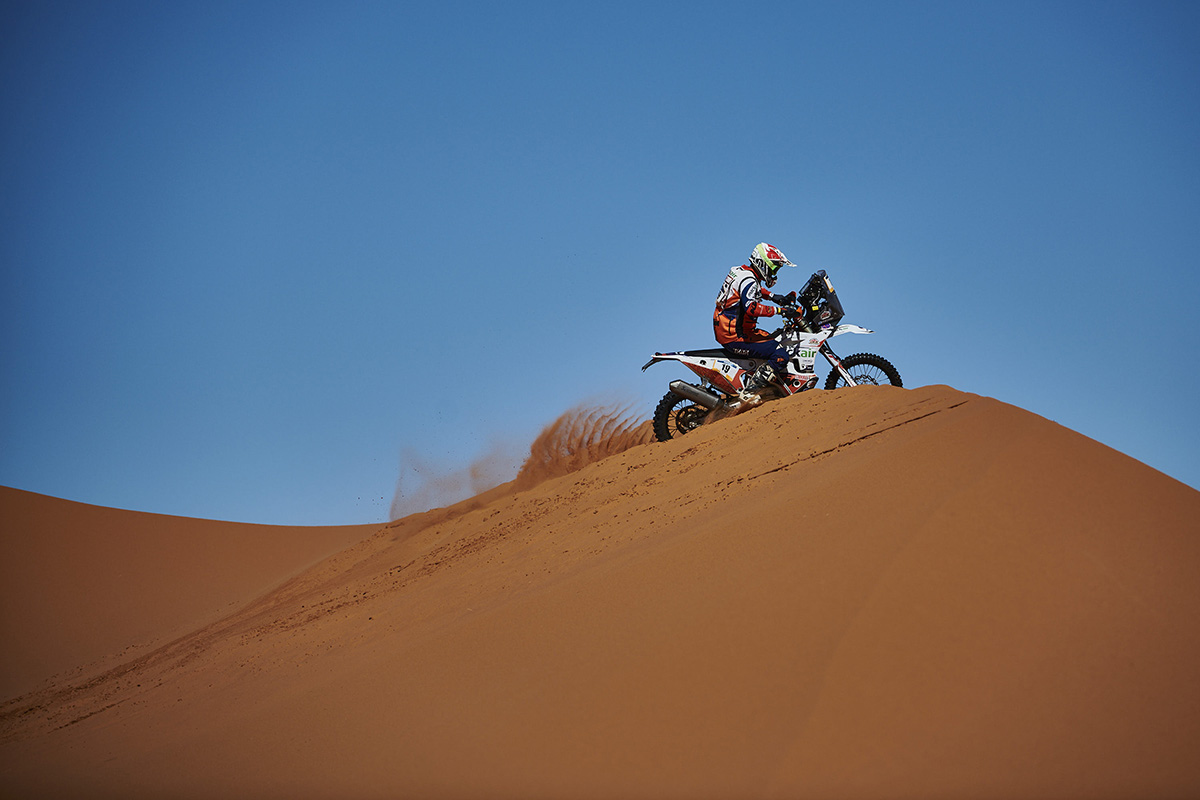 KTM South Africa's Managing Director Franziska Brandl commented, "Tackling Dakar 2020 will be a very different strategy to that before. Ross now has a successful first Dakar Rally under his belt with an impressive 13th place overall and a win in the Rookie category, plus, he has topped this off with an incredible second place at the Merzouga Rally in Morocco in April. Where previously getting a feel for Rally and seeing that finish line was the main mission, it now is a different one being 'full attack' to deliver the best possible result in January 2020 and any other Rally that Ross is going to take on. Ross has an incredible talent for Rally type racing and has shown the world that he has what it takes, now it's all about living up to the high expectations and aiming for that podium finish."