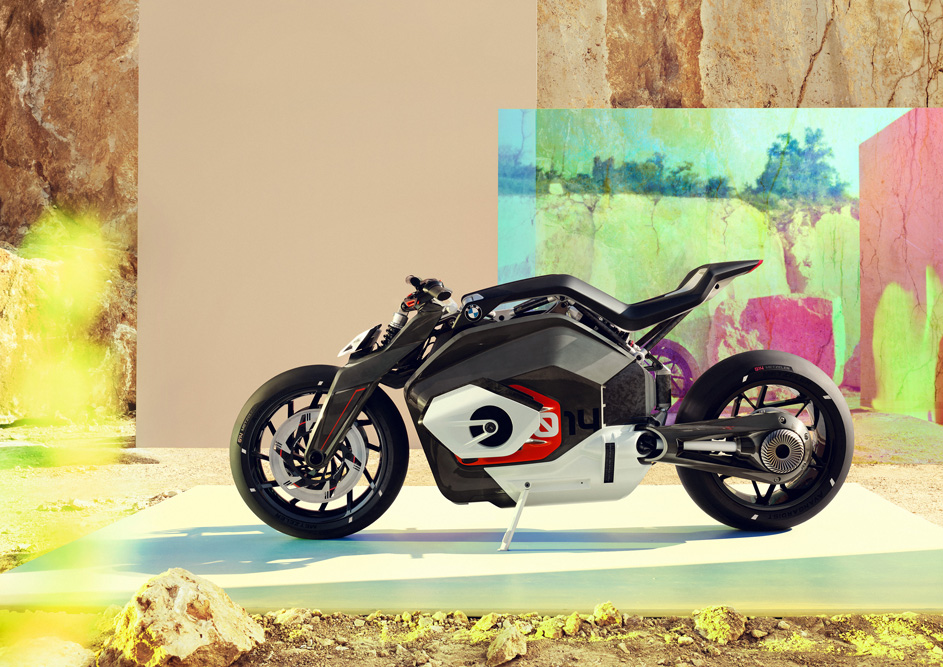 The venerable BMW boxer motor is 90 years old, and still a hallmark of BMW motorcycles. Sure, BMW's range includes everything from small-bore singles to monstrous straight sixes—but that unmistakable flat twin still dominates the Bavarian marque's design language.
So what if BMW Motorrad made a motorcycle that was electrically powered, but still instantly recognisable as a beemer? Here's the answer: the Vision DC Roadster concept, a futuristic naked roadster with an electric drivetrain, and boxer-esque proportions.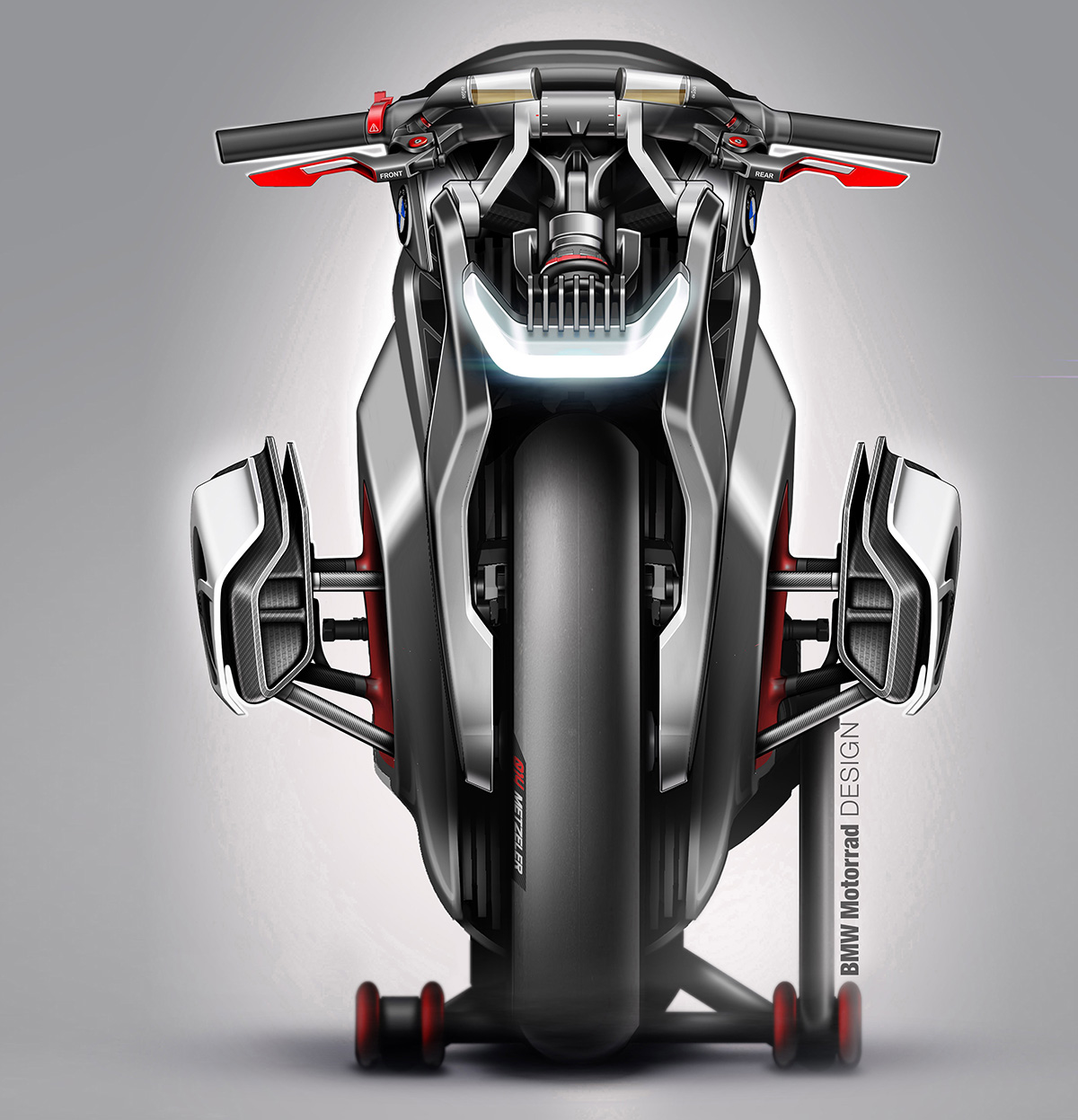 BMW Motorrad's head of design, Edgar Heinrich, had this to say: "The boxer engine is the heart of BMW Motorrad—an absolute stalwart of its character. But BMW Motorrad stands for visionary zero-emissions vehicle concepts, too. In view of this, one question that arises is: what would happen if we were to replace the boxer engine with an electric motor and the required battery?"
"The Vision Bike shows how we're able to retain the identity and iconic appearance of BMW Motorrad in distinctive form while at the same time presenting an exciting new type of riding pleasure."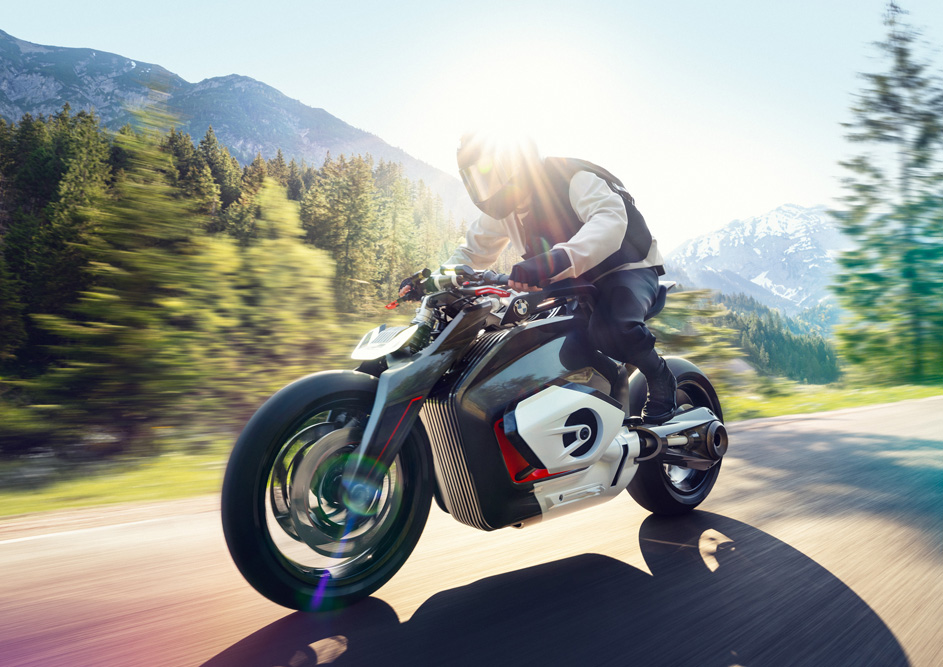 This isn't BMW's first foray into electric two-wheelers—they've already got the C Evolution electric scooter in their range. But it is their first electric motorcycle concept, and it's a well-timed entry into a rapidly growing, battery-powered market.
Love 'em or hate 'em, electric motorcycles do make a lot of sense. Lower emissions aside, they offer maximum torque right from pull away. And since an electric drivetrain looks and operates nothing like an internal combustion engine, they're a chance to re-think motorcycle design.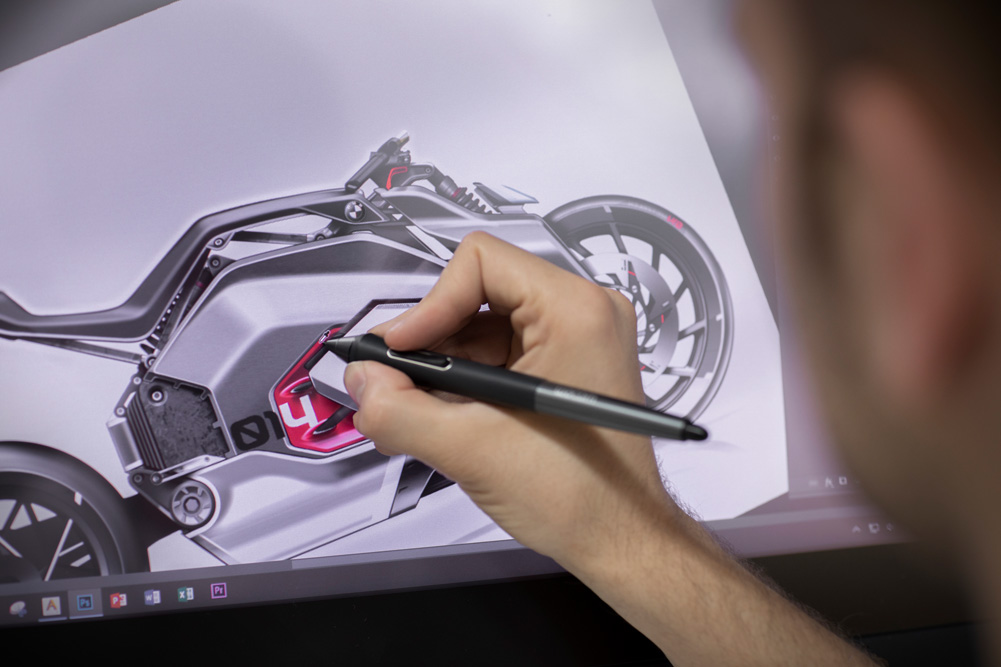 That radical difference in configuration forced BMW to reinterpret the classic boxer silhouette for the Vision DC Roadster. Its motor is relatively compact—so BMW's design team opted to use the battery and its cooling system to fill the space that the traditional boxer motor would have.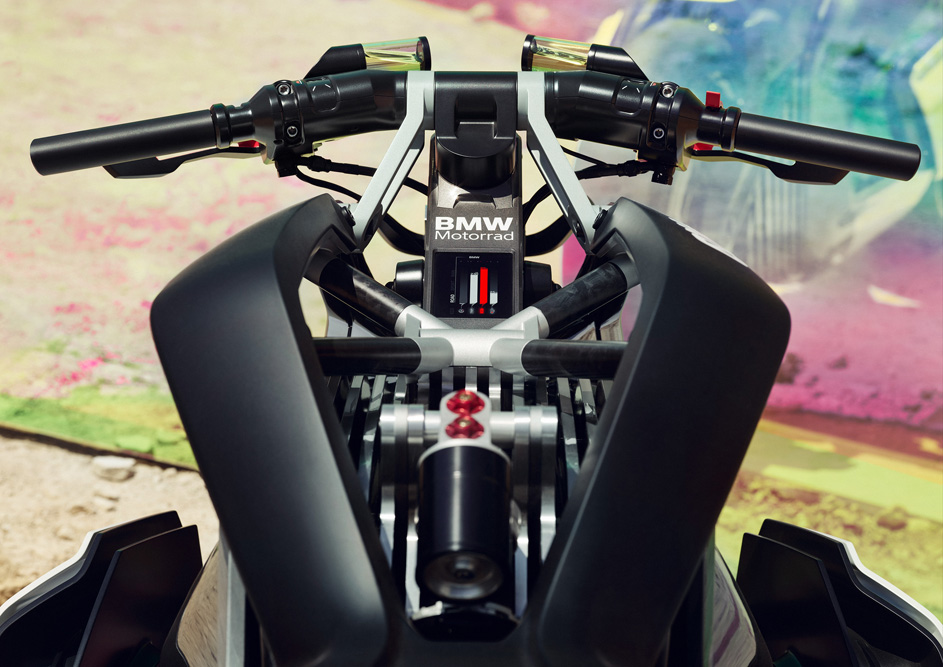 The battery is vertically fitted and longitudinally orientated—but it also has two protruding side elements, mimicking the cylinder heads on traditional BMWs. These feature cooling ribs and integrated ventilators. Just like the boxer motor that Max Fritz first designed in 1923, the cooling elements are exposed for maximum airflow.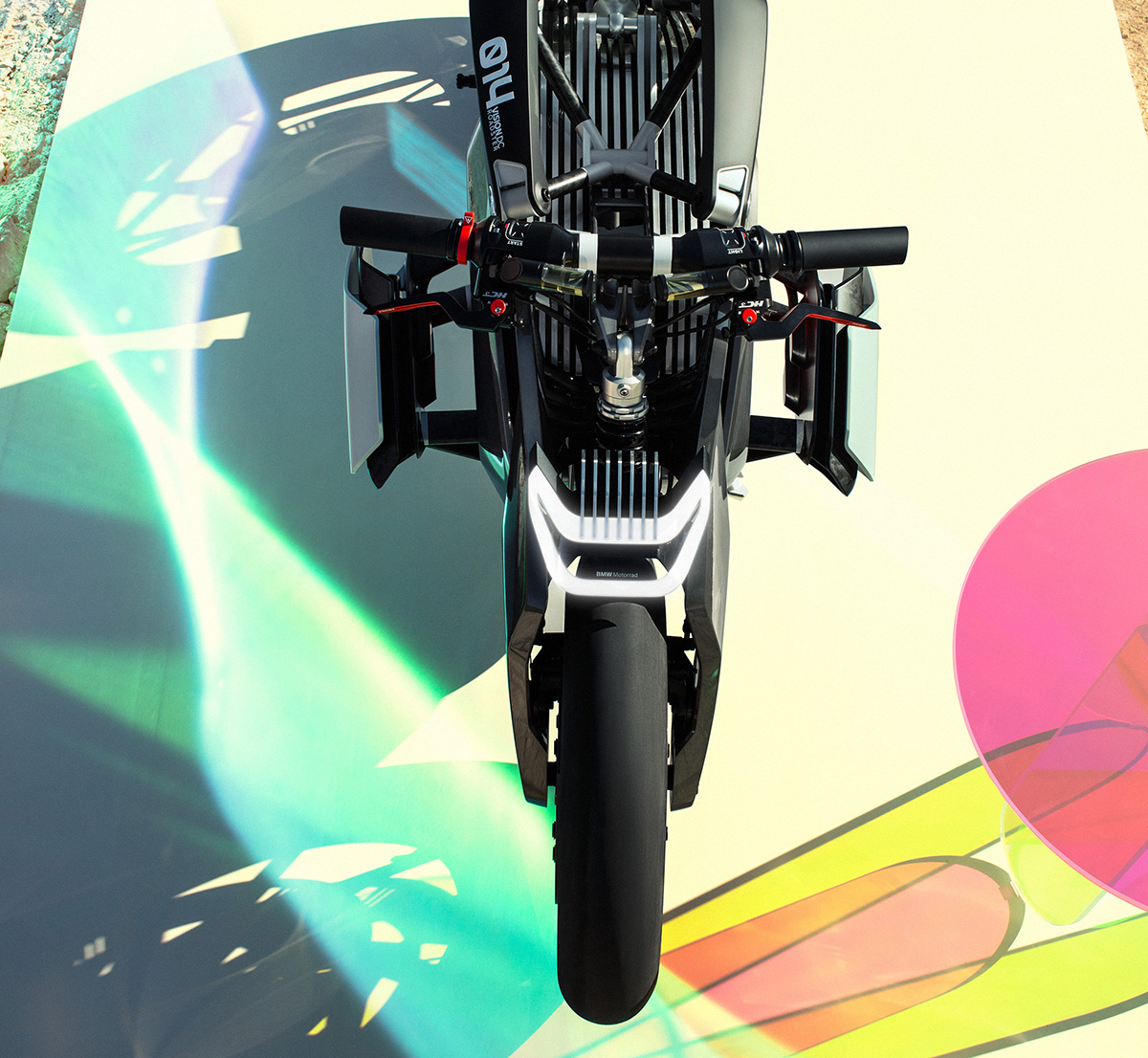 The actual motor is cylinder shaped, and sits underneath the battery. And in another nod to BMW's existing range, it's connected directly to a rear drive shaft.
The battery sits inside a chunky milled aluminium frame, with a tubular structure connecting the Vision DC Roadster's various body panels.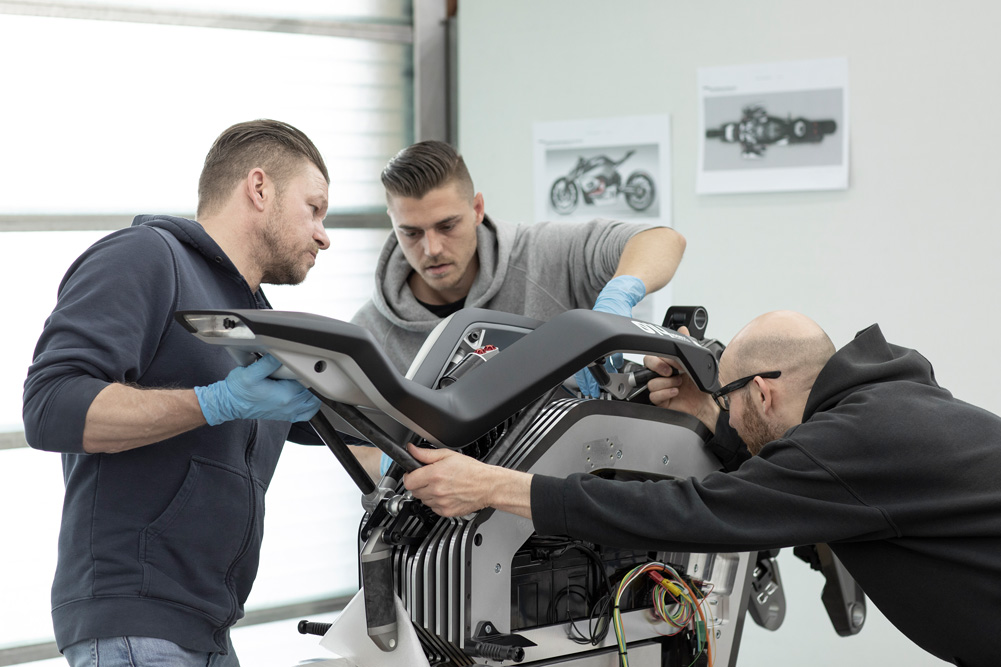 The overall stance is purposeful and aggressive—pitched dramatically forward with an sharply angled headlight up front, and a slim perch out back.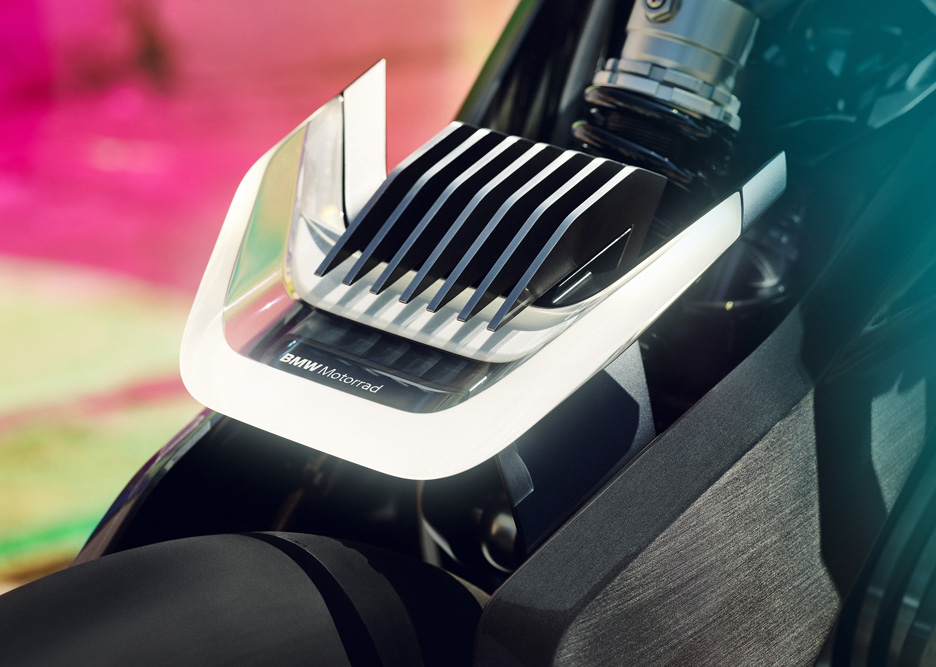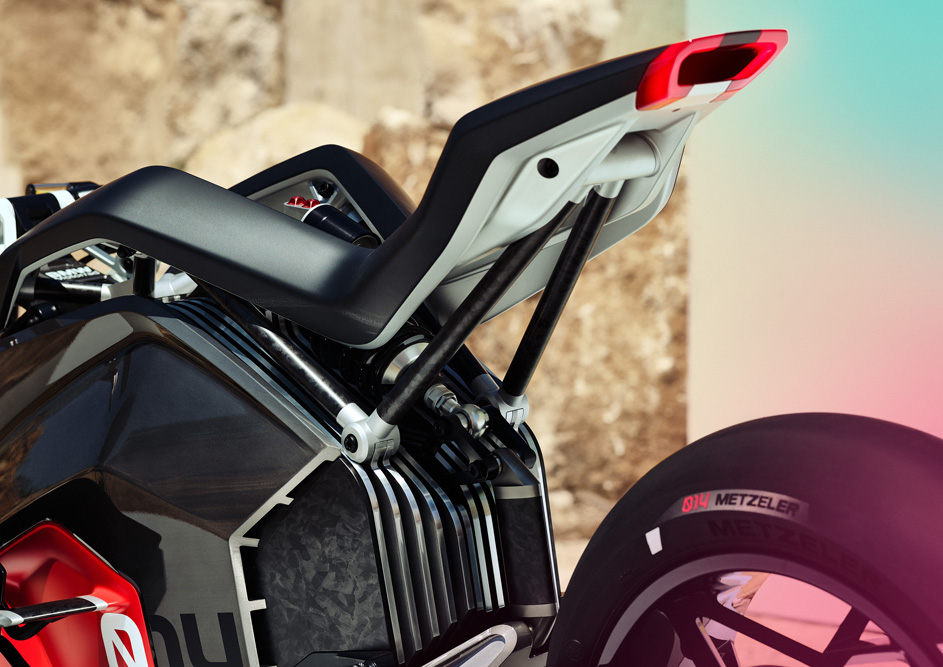 BMW have used lightweight materials throughout, with carbon fibre and aluminium dominating. They've also gone all out on surface finishes, and the more you pore over the Vision DC Roadster's real estate, the more grooves, ribs and contours you'll discover. (The side cooling elements even reposition themselves when the motorcycle starts up).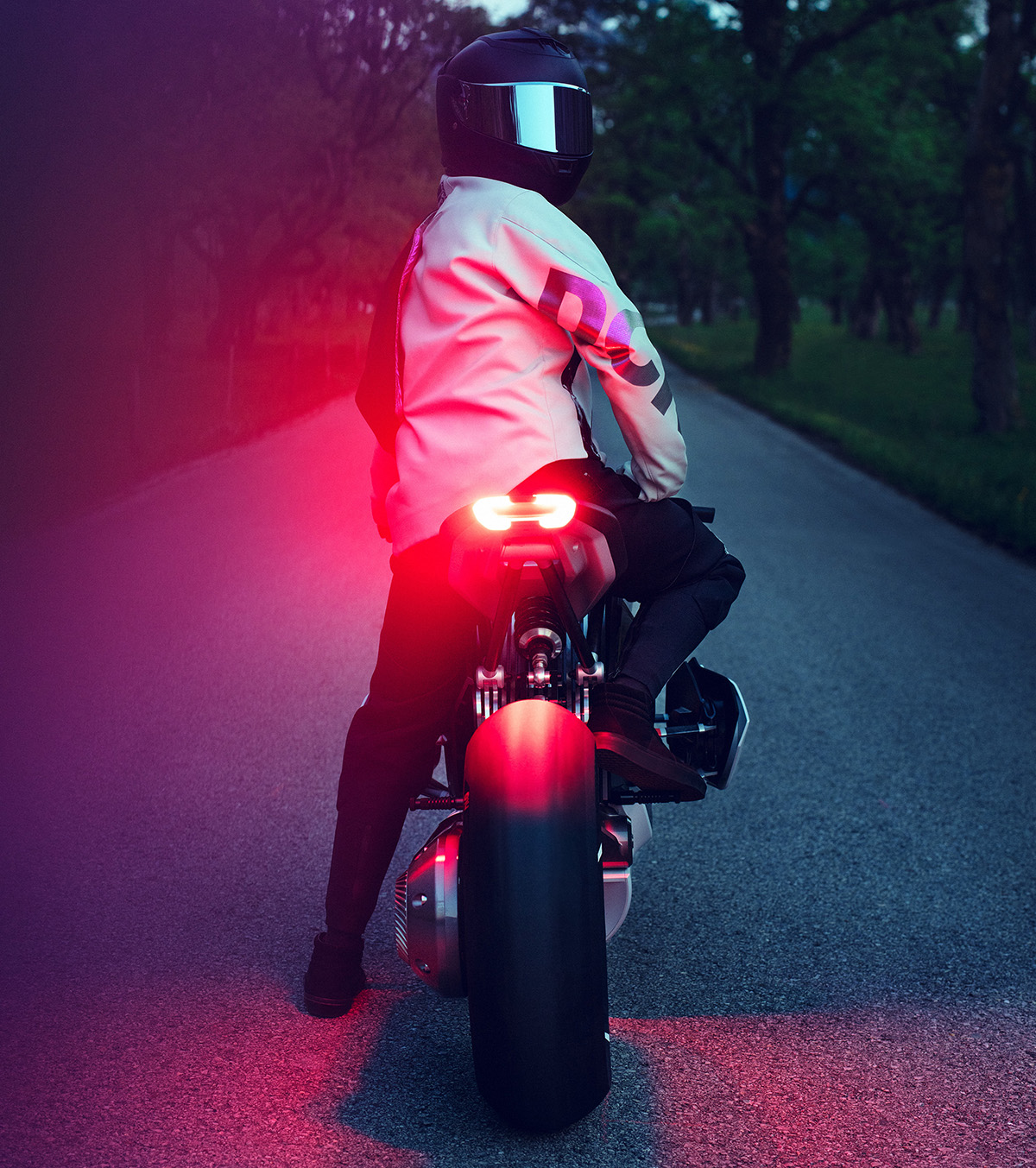 Finishes are mostly dark, with hints of metal and red poking through. BMW have emphasised visual lightness and cutting-edge tech, right down to the suspension setup. There's an intricate linkage system out back, with the rear shock tucked under the seat, and a fresh riff on BMW's Duolever forks up front. All the lighting is LED, and Metzeler have even made a set of tyres for the bike with small fluorescent elements embedded in the sidewalls.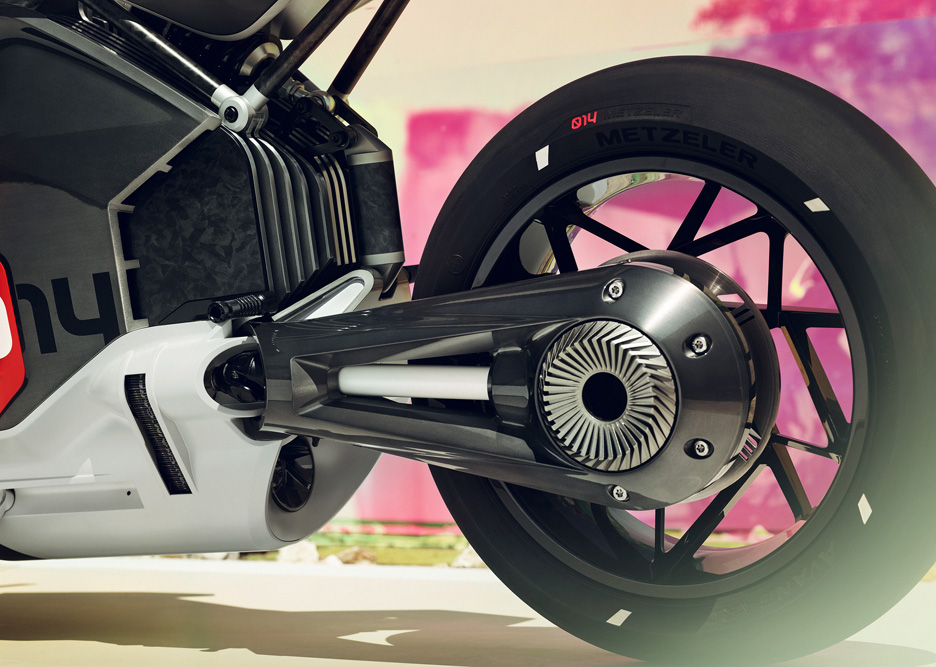 Since this is a design study, BMW even whipped up some rider gear to go with the bike. The setup includes a casual, streetwear-looking jacket and pants combo with well hidden protection. And there's a 'rucksack vest' that attaches to the jacket via magnets. (BMW thought we wouldn't notice that the rider's wearing a pair of Vans sneakers, but we did.)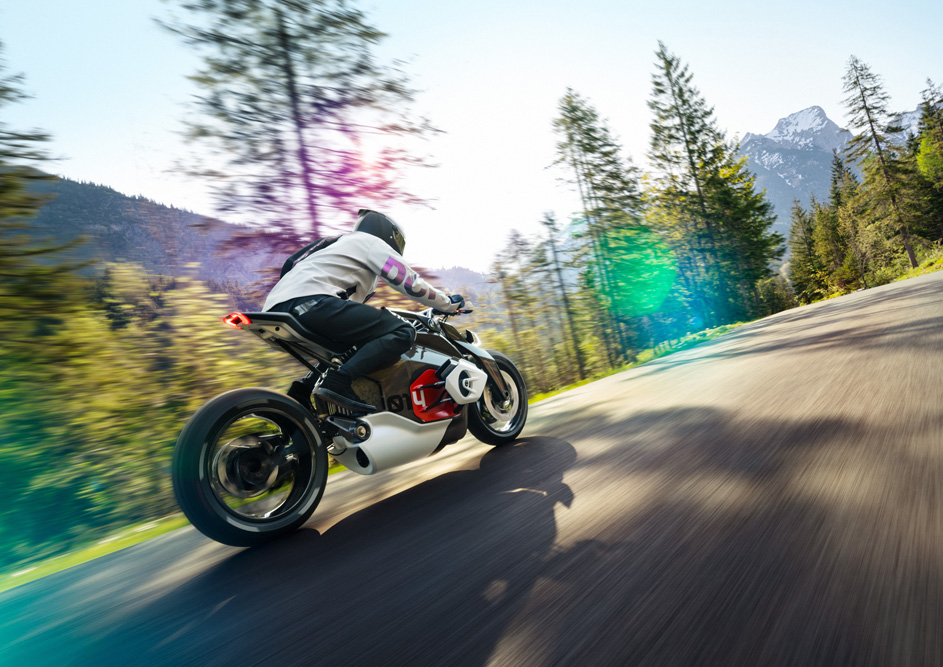 There's no word on whether the Vision DC Roadster is slated for production, but we hope it is. It's a helluva progressive design for BMW, and a bike we'd love to park in our garage.