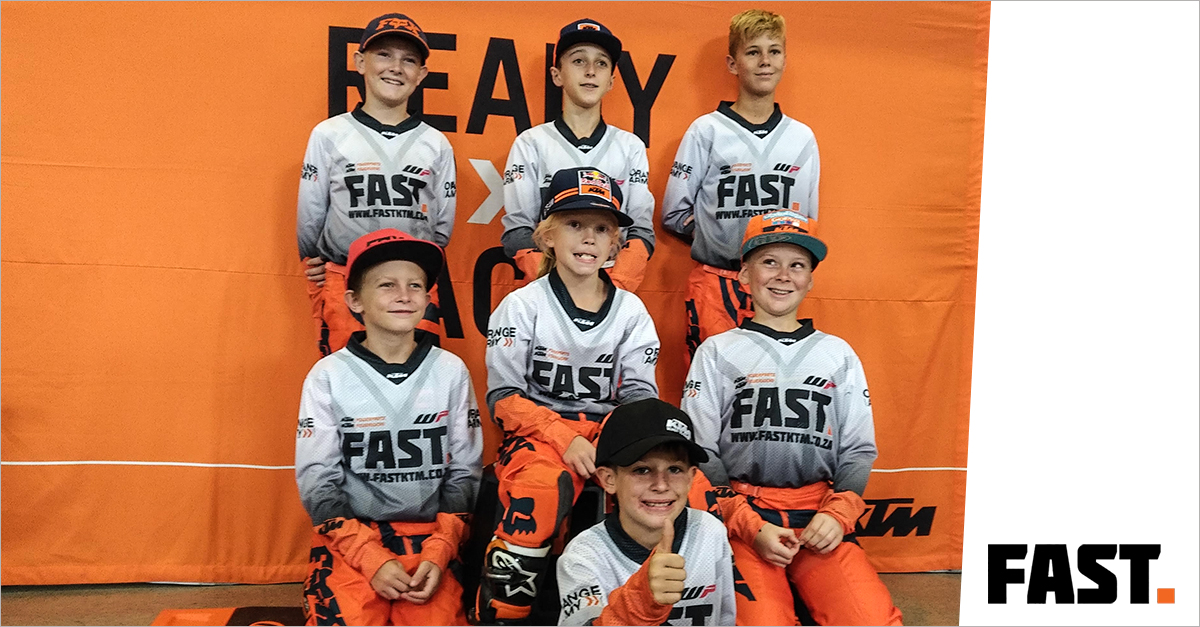 The young riders in the FAST KTM Junior Team Powered by Motul have continued to rack up achievements that belie their youth and slight statures. While the riders in this multi-disciplinary team may barely be big enough to fill their helmets, their race results are already gaining nationwide attention.
The team currently consists of eight riders, five of whom compete in SA Enduro and Off-Road Racing events, with the other three participating in the National Motocross series.
FAST KTM has always focused more on riders who make a lasting impression during events, rather than the winners of each race. This ethos is being instilled in these young riders, each of whom has been identified as a potential future star.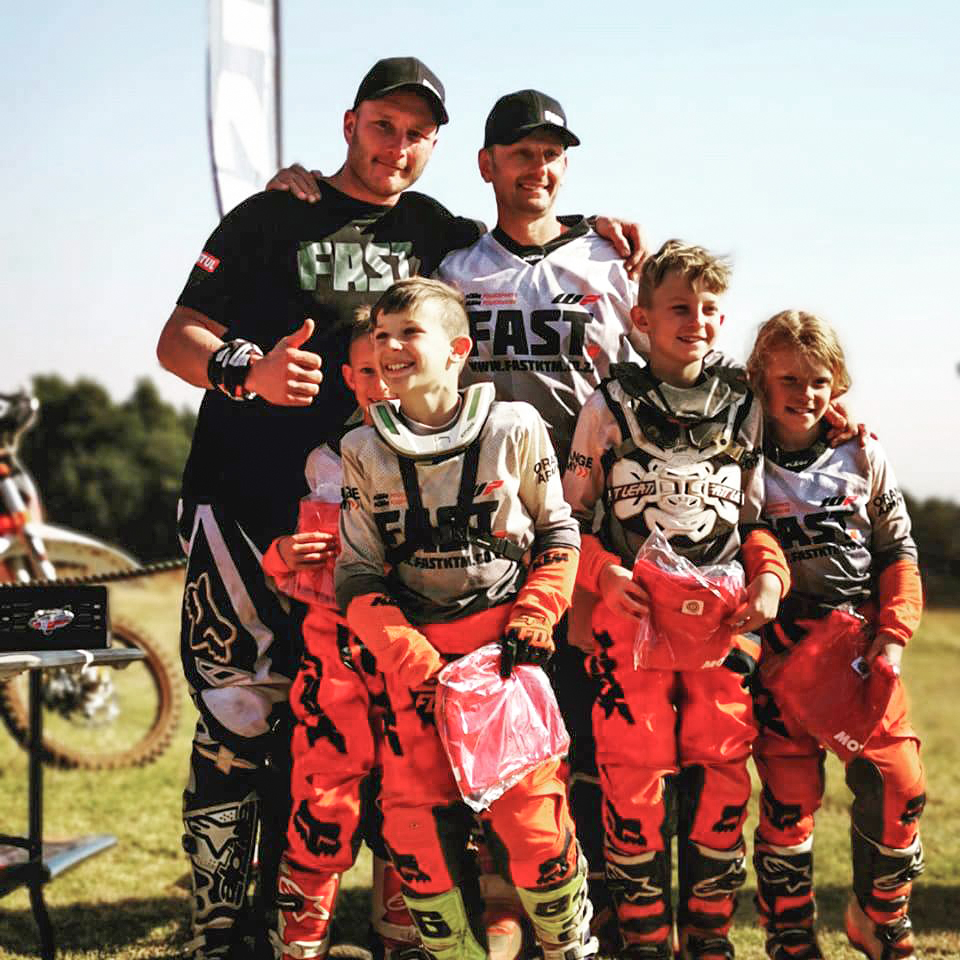 "At FAST KTM we believe in family and we operate as one. Our clients become part of our family so this value becomes the foundation of all we do. Promoting and supporting a Junior team is naturally part of our vision," commented Dave Griffin of FAST KTM. "With the talent, we have in South Africa we believe we can assist in cultivating international athletes who can progress to bigger platforms."
Griffin is quick to point out that none of this would be possible without much-valued partnerships in the form of sponsorships, quality products and teamwork.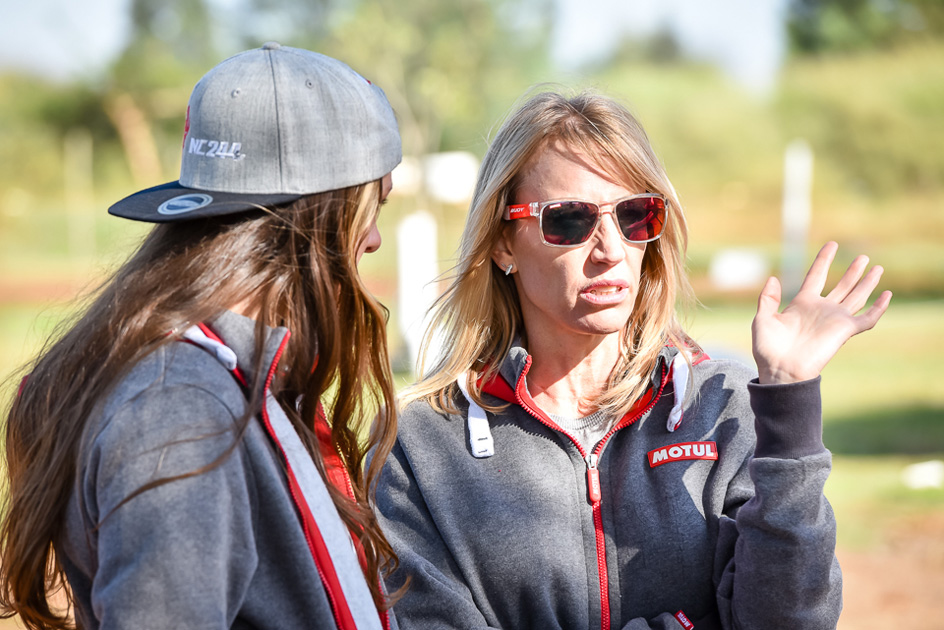 "Motul is extremely proud to be associated with these talented young riders," commented Mercia Jansen, Motul Area Manager for Southern and Eastern Africa, "and we look forward to supporting and celebrating their future achievements as they continue to make their mark in the tough world of off-road motorcycle racing – something that is very close to all our hearts at Motul."
With FAST KTM placing as much emphasis on creating a family vibe as on winning, it's worth spending a moment getting to know the members of their Junior Team. After all, followers of SA Enduro and Off-Road Racing will be hearing these names a lot more over the next few years.
Damon Robert Garrell (11) – won the Mayfair Gearbox race at Smoking Pistons held in March 2019 and is making his mark in the SA Nationals 65cc. A keen conservationist and A-grade student, he enjoys pedal power as much as horsepower – he's also an accomplished MTB rider.
Hanju de Kock (9) – competes in the GXCC Series and won in his class in all three of the Africa Off-Road races he entered in 2018. Still regaining his confidence following an accident in 2017, he has shown a great deal of courage and determination in returning to racing.
Joss Alexander (14) – has been riding Enduro for four years. He's currently racing in the pro mini and senior 85cc divisions. He's a keen rugby player and photographer, and somehow still finds time to excel at school where he has an impressive 80% average.
Mackenzie Bam (9) – one of very few girls who rides Enduro, but this did not prevent her winning the GXCC 50cc class in 2018 in her first year on a KTM 50 She has also managed a 1st place in the Lowveld Enduro Club race.
Matt Stevens (12) – born with KTM Orange in his blood, Motul lubricants in his joints and the spirit of a honey badger, he has recently achieved a 2nd overall in the EWXC series and holds a current lead in the Lowveld Enduro series after round 3 with 3 races to go.
Reece Lodewick (10) – was born at just 29 weeks, a sign of his impatience to get to the finish line first! He competes in the Lowveld Enduro Club (LEC) where he secured 1st place overall last year and has made the podium in every race so far in 2019.
Wesley McGavin (13) – has embraced the challenge of big wheel racing across 4 series in motocross in 2019, where he is starting to close the gap on the faster riders in his class. A keen swimmer, he's not fazed by diving in at the deep end and making a splash.
Timo Toepfer (13) – currently competing in 85cc Nationals, he is described as a quietly charismatic young gentleman by all who meet him. Never known to give up, he's an excellent all-round sportsman, whether competing in swimming, cross-country, hockey or cricket.
It seems particularly appropriate to celebrate the accomplishments of these young riders during Youth Month. Looking at what they've already achieved, it's safe to say that these exciting youngsters will be competing – and winning – for many years to come.