The World of Motorcycles, the home of Ducati South Africa, hosted the second event of the newly-founded Johannesburg chapter of The Originales Italian motorcycle enthusiasts club. The day consisted of a morning ride followed by a braai and a viewing of the Sachsenring round of MotoGP back at the store.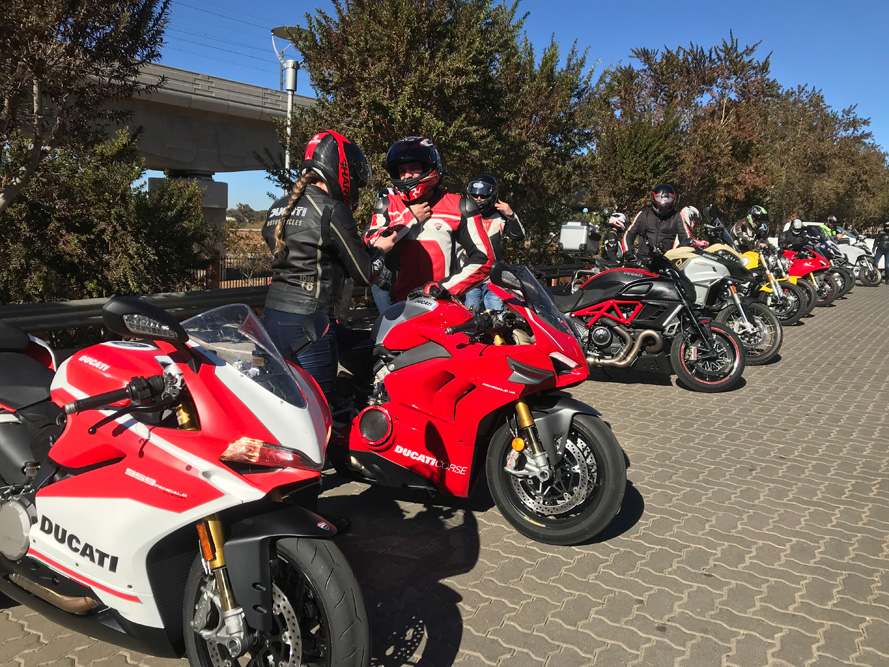 The morning ride was a chilly affair, but the group of Italian motorcycles headed off in good spirits, led by the head of World of Motorcycles, Jos Matthysen, who was riding a Ducati Scrambler 1100. The group headed down the R21 until turning off towards Bapsfontein and then taking back roads to the popular Que Sera venue for coffee and some socialising.
Once bellies were full, and souls were warmed, the group headed off again, taking an entertaining variety of back roads back to Pretoria and ended once more at World of Motorcycles.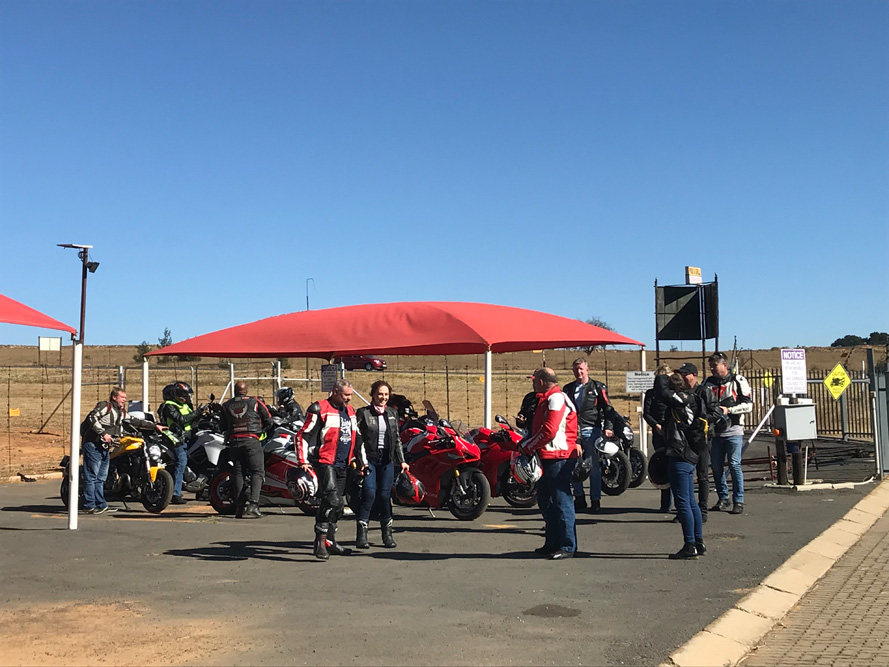 Once tales had been swapped, everyone settled down in the Outlaws Pub & Grub in World of Motorcycles for a braai and refreshments compliments of Ducati South Africa and then watched the Sachsenring round of MotoGP.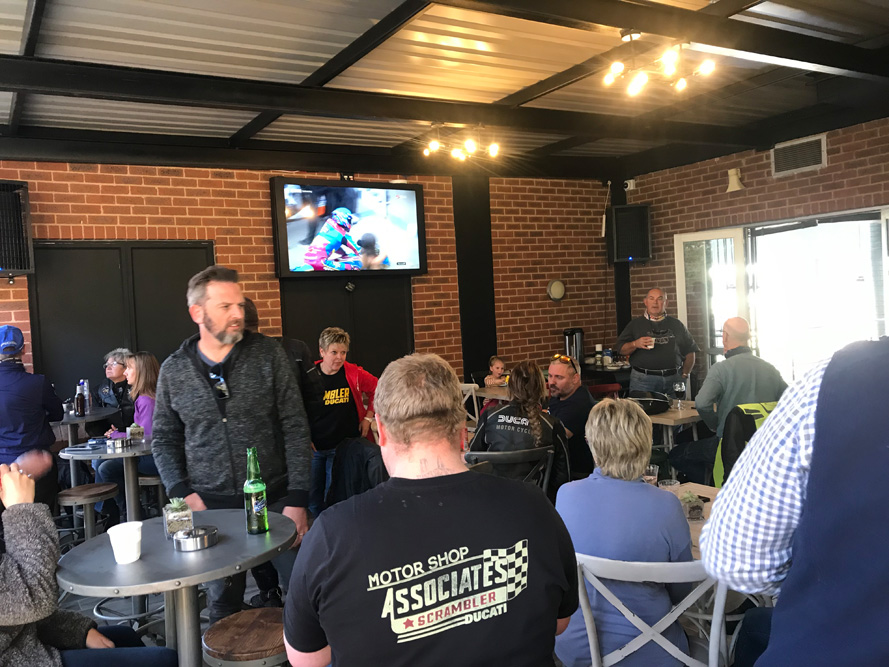 There will be more events, rides and happenings at World of Motorcycles soon. Keep an eye on the Ducati South Africa page on Facebook for more details.
World of Motorcycles/Ducati South Africa contacts:
Phone: 012 765 0600
Address: Centurion Office Park, Akkerboom Street &,  John Vorster Dr, Zwartkop, Centurion, 0046
Facebook: www.facebook.com/DucatiSAOfficial