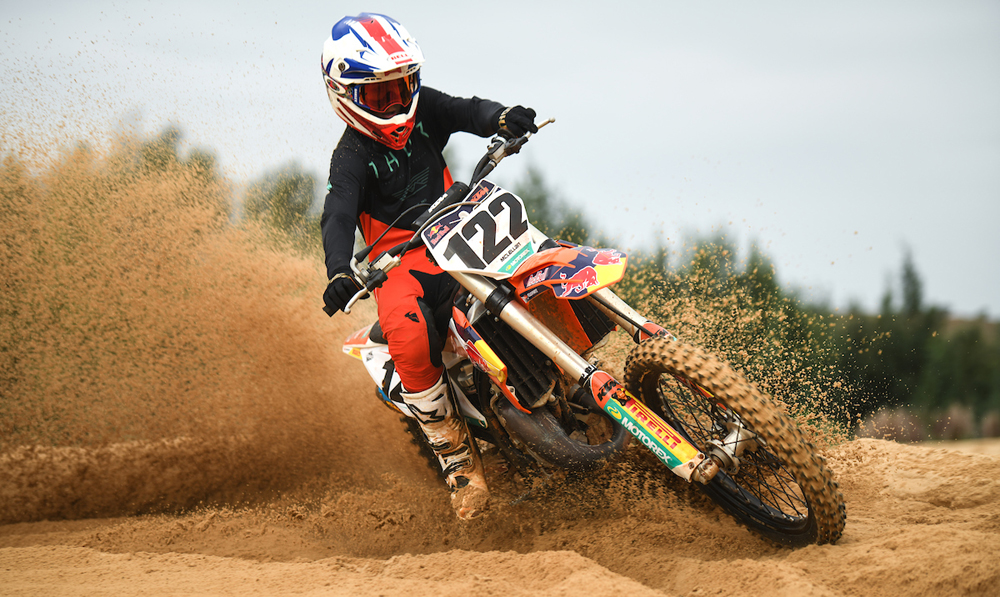 This weekend Camden Mc Lellan, a 15-year old from Germiston, was ranked as the sixth fastest junior motocross rider in the world.

The FIM Junior World Championship took place from 13-14 July in Italy and gave a selected group of riders the chance to represent their country on the international stage. As Mc Lellan works toward his ultimate dream of riding in the MXGP, the event served as a massive confidence boost.
The rider explained, "At a race on this track just 98 ago, I struggled to even break into the top 30. The hard work I've put in and rough days I've experienced since then may not completely show in this one result – but the event has been one to remember for me."
Mc Lellan made history last year when he swept up the 2018 85cc FIM European Championship – the first South African rider to have ever claimed a title in European Championship history.
After making the step up to the 125cc class, the youngster has experienced a quiet season by his own high standards. Mc Lellan is patient, however, as he adapts to the pace and level of competition in the new class.
While a sixth place finish in such a prestigious event is a milestone for the sport of motocross in South Africa, Mc Lellan is unrelenting in pursuit of the top step of the podium. With the attitude of a world champion in the making, he commented, "I may not be there yet, but I will not settle until I am number one and neither will the incredible team of sponsors behind me."