Ever since the new Triumph Street Triple 765 hit the market, fans of Triumph's legendary triples have been waiting—nay, begging—for an updated Daytona. Now Triumph have announced that it's finally coming… sort of.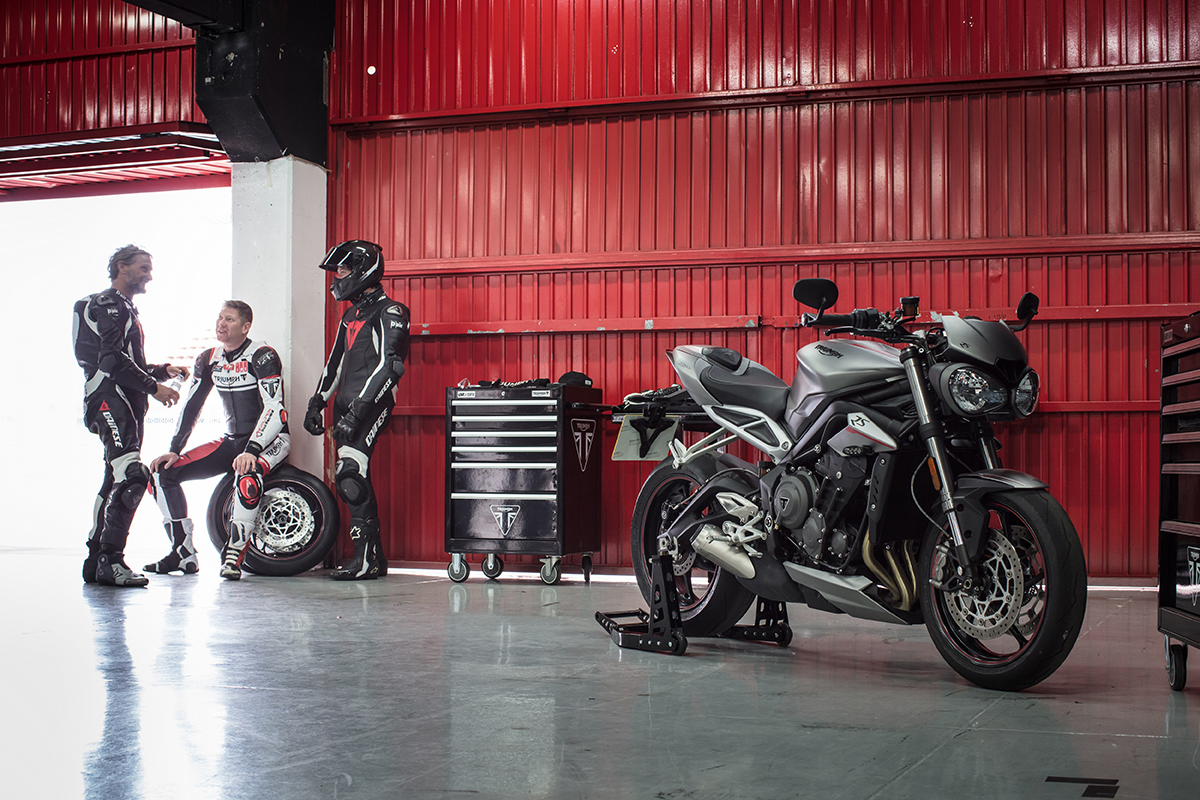 The British marque will be throwing the wraps off the new Daytona at the Silverstone MotoGP race on the 23rd of August, only it won't be a mass-market version of the popular sportbike. Instead, Triumph are calling it the Daytona Moto2 765 Limited Edition, speccing it high, and producing it in very limited numbers.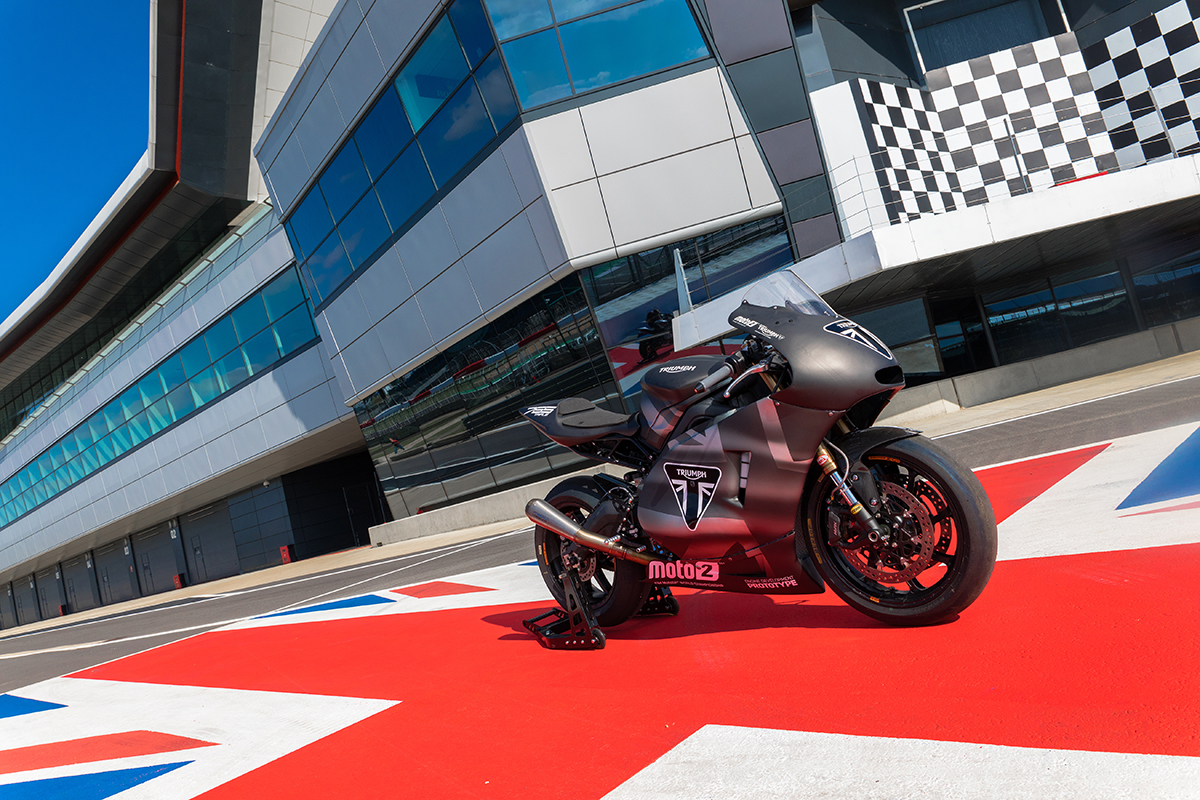 Playing on the classic 'win on Sunday, sell on Monday' theme, the new Daytona Moto2 765 will be as close to the current Moto2 race machine that a road bike can get. Both the chassis and motor will be derived from the race bike, and Triumph will tap into the tech and experience they've gained from working with the FIM on the Moto2 program.
It'll be the most powerful Daytona to date—as well as the most powerful road-going version of the 765 motor, with an electronics package to match. Given that the Street Triple RS makes around 121 hp, and the Moto2 race bike around 138 hp, we're expecting the new Daytona to sit somewhere in the middle.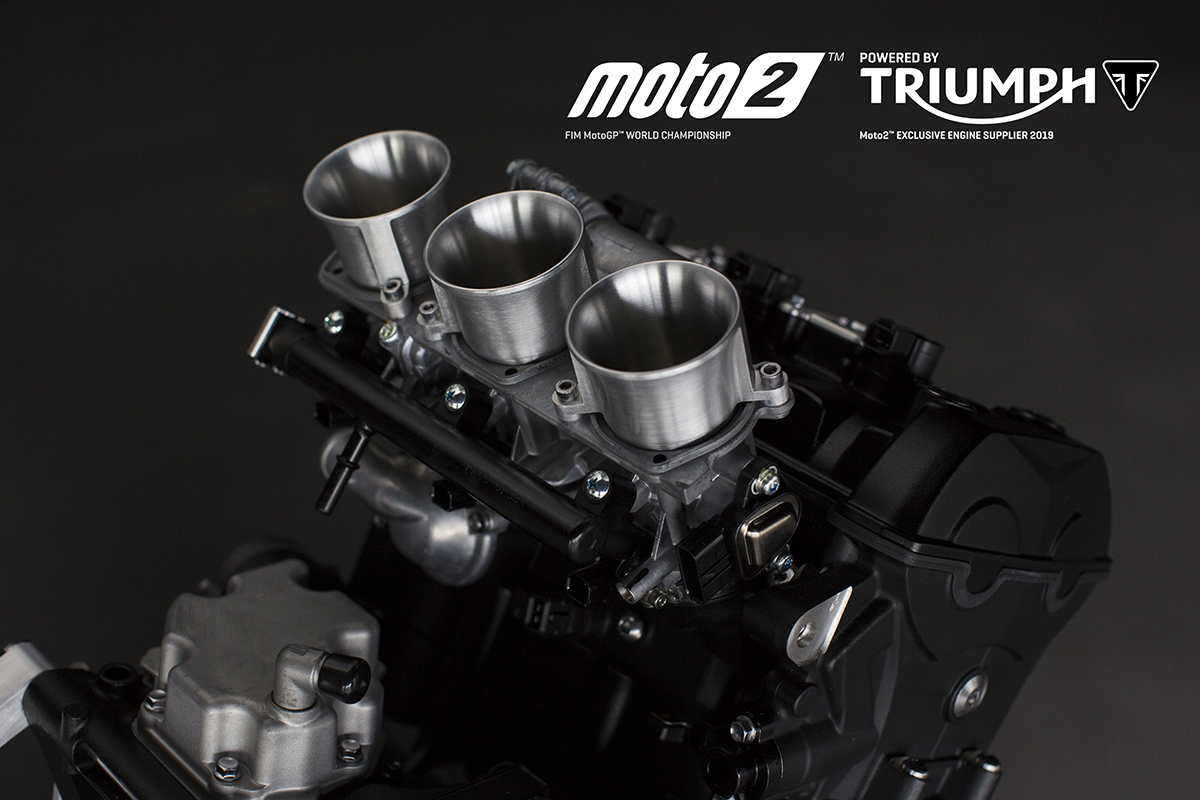 Triumph say the bike will be kitted with high-level components—so we're putting our money on a mix of Öhlins, Brembo and Arrow parts. And we wouldn't be surprised to see a healthy dose of carbon fibre in there too. Each bike will be individually numbered, and wrapped in a special edition race livery.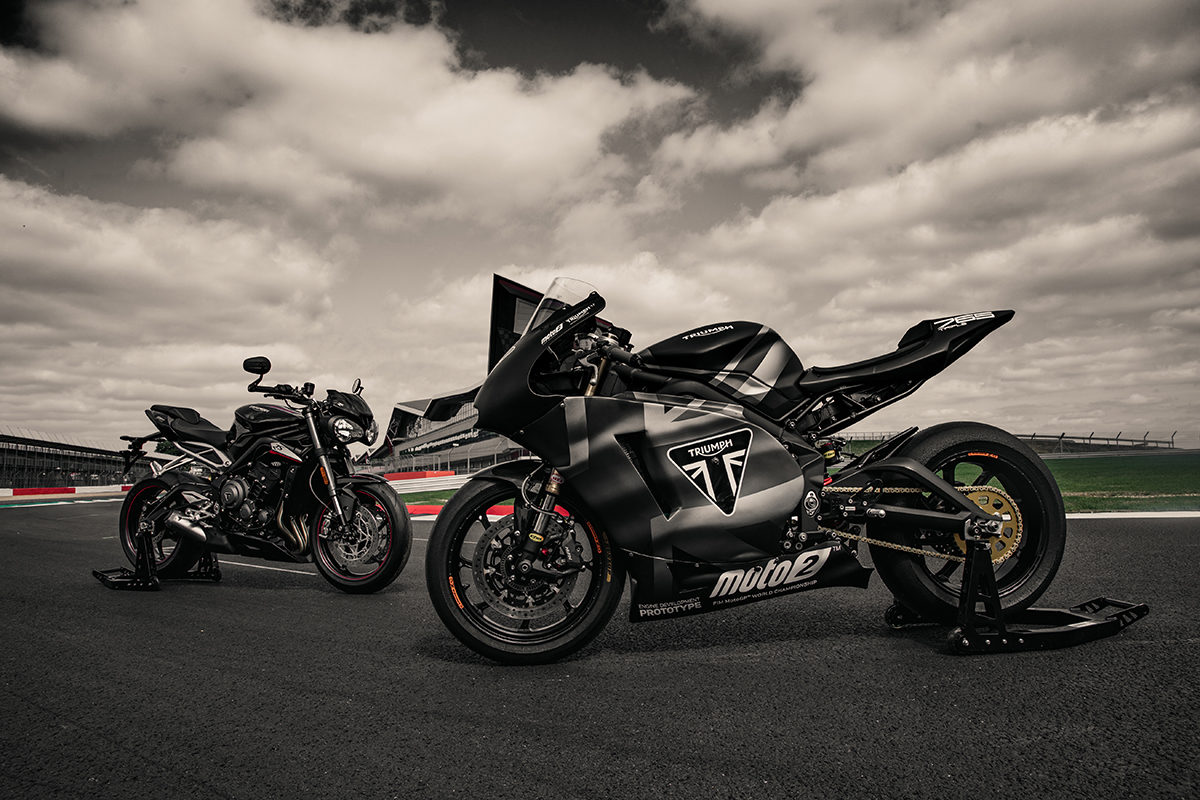 They're building two versions—one for North America, and another for Europe and Asia. But they're only making 765 of each.
Triumph haven't shown us anything more than a concept sketch, but it looks pretty spot on as a halfway point between the Moto2 bike and the classic Daytona lines. They also haven't released the price yet, but you can bet it'll cost more than pocket change.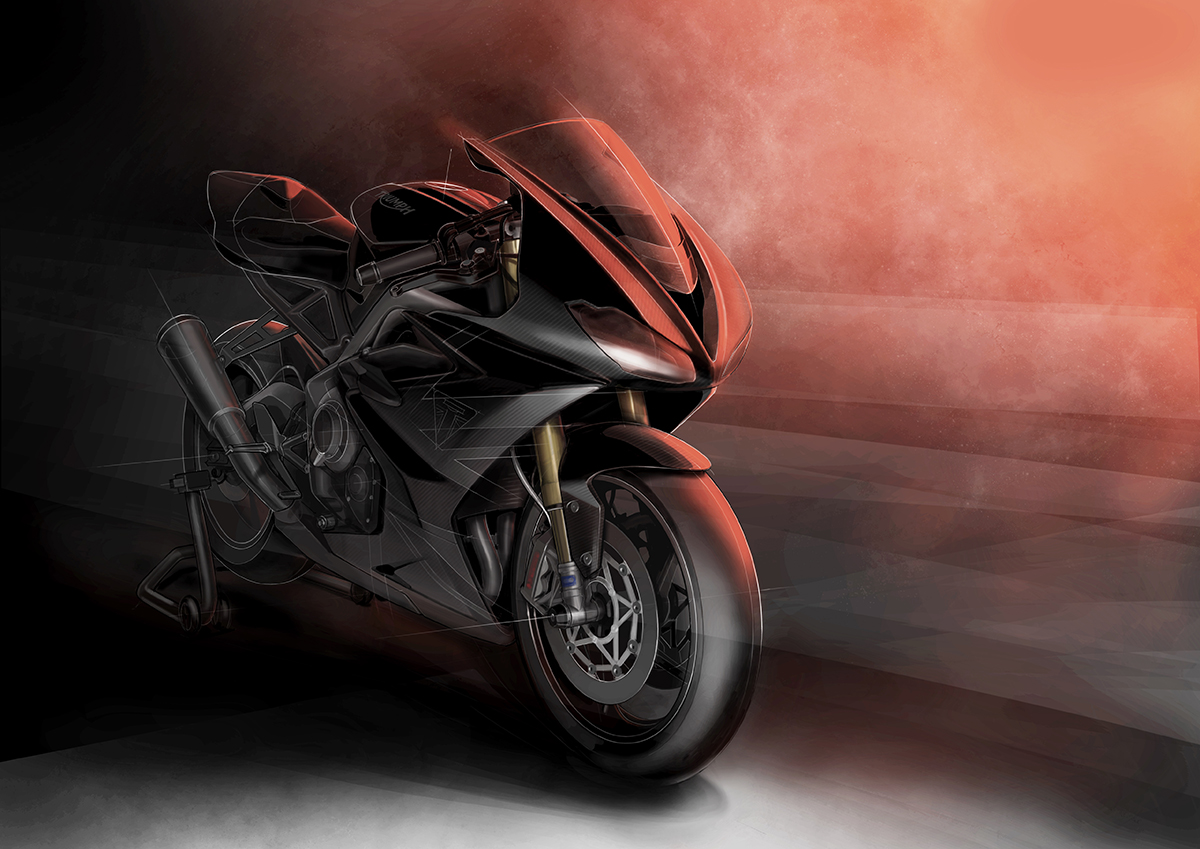 Triumph are also dodging a glaringly obvious question with this release: will we get a regular, mass-market Daytona? Given the Daytona's popularity through the years, and the warm reception the 765 motor's had in the Street Triple, the answer has to be 'yes.'
We expect it'll look much the same as the Moto2 765 Limited Edition, but with a more accessible spec, and probably making a little less power—but until Triumph tell us more, we'll have to wait and see.