After a brief hiatus, one of Triumph's most extreme motorcycles is back: the legendary Rocket 3. Following hot on the heels of the super-exclusive, limited edition Rocket 3 TFC, the 2020 Rocket 3 will soon also be available in R and GT models.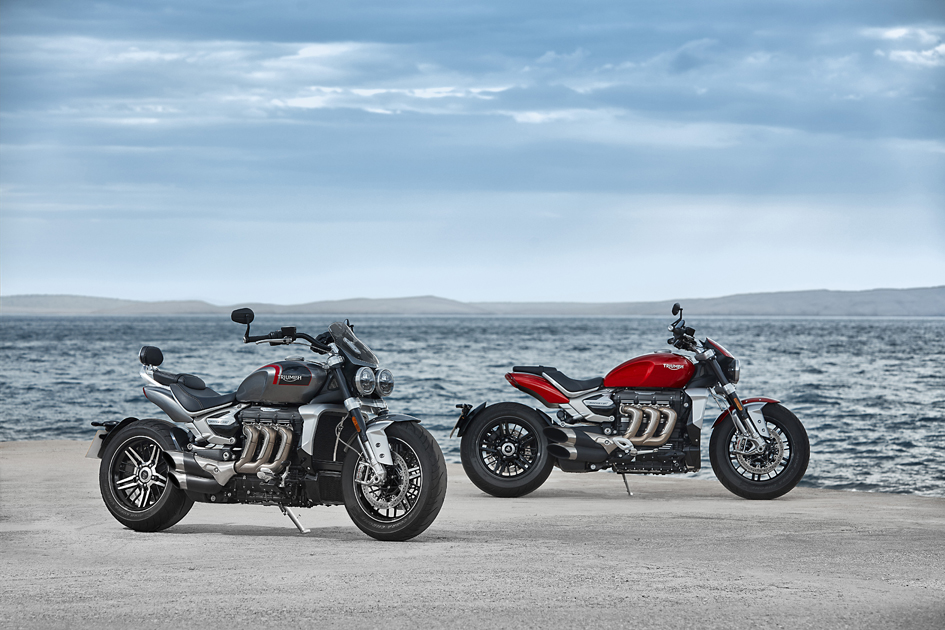 The original Rocket 3 kicked the muscle bike market in the teeth and created a cult following, and we're pretty sure the new one will live up to that legacy. Not least of all because it's now powered by a three cylinder, 2,458 cc motor—the largest engine currently in a production motorcycle.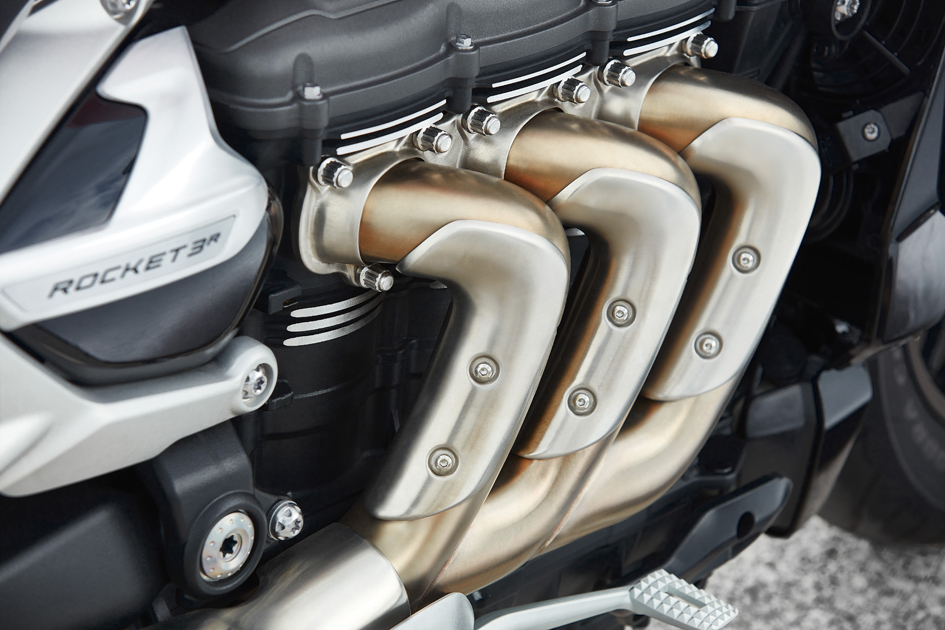 Power is up 11 % from the previous-gen Rocket, and torque sits at an arm-stretching 221 Nm at 4,000 rpm. The new Rocket's lighter too, weighing over 40 kg less than the old one (18 kg of that saving is down to the engine alone). Power's managed by a ride-by-wire throttle, a torque-assist hydraulic clutch and a six-speed box.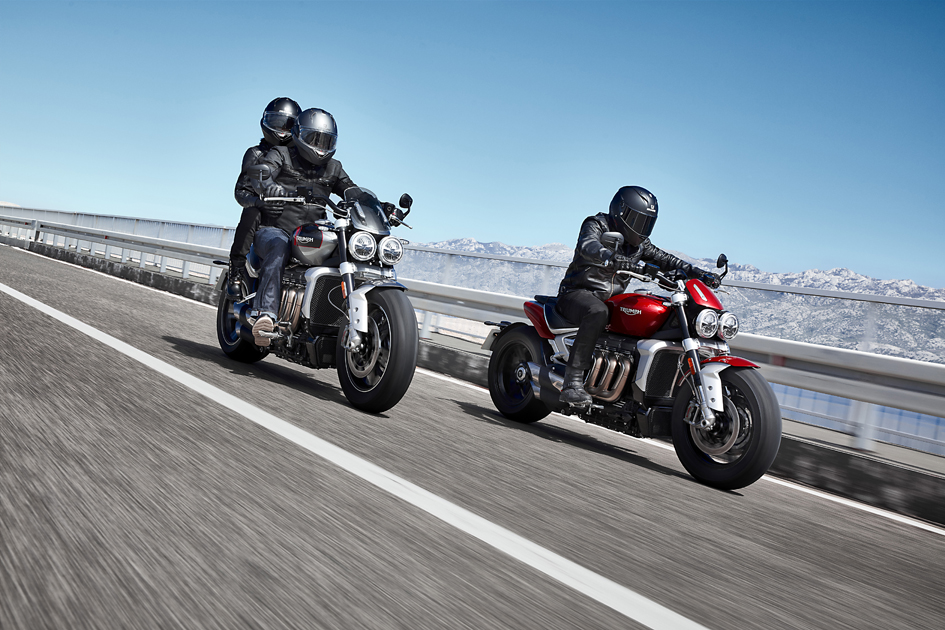 It's not just the motor that's taken a step forward. The new Rocket 3 also features an aluminium frame, with a single-sided swingarm hooked up to a fully adjustable Showa shock. A set of 47 mm Showa forks do duty upfront, adjustable for rebound and compression. The brake calipers are Brembo Stylema units—designed to maximise airflow around the pads for better cooling.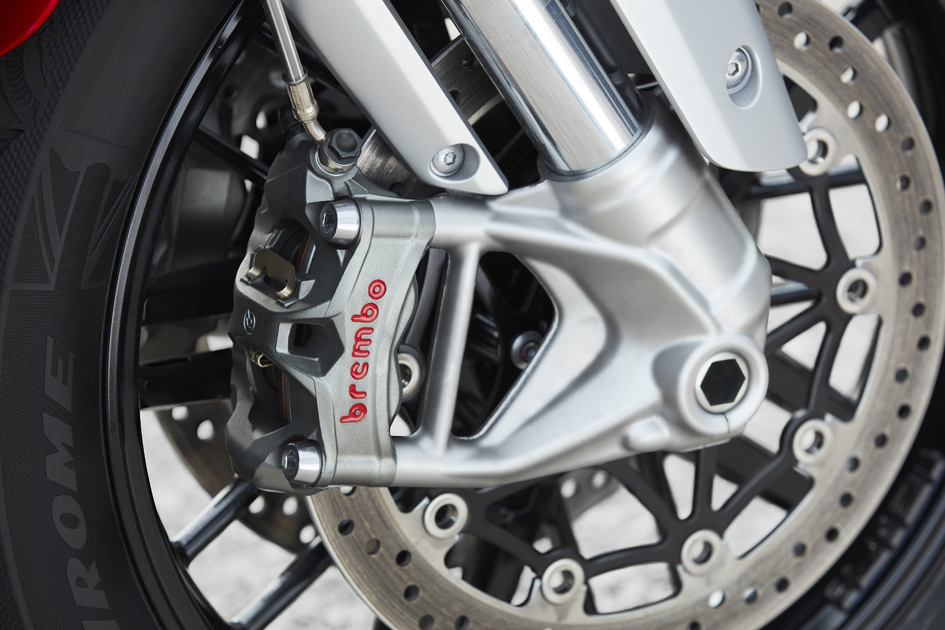 And then there's the Rocket's unmistakable muscle-bike styling. There's a clear link back to the original Rocket, but Triumph have managed to refine its lines and give it a contemporary edge. It has even more presence than before, with a stance that's purposeful and menacing.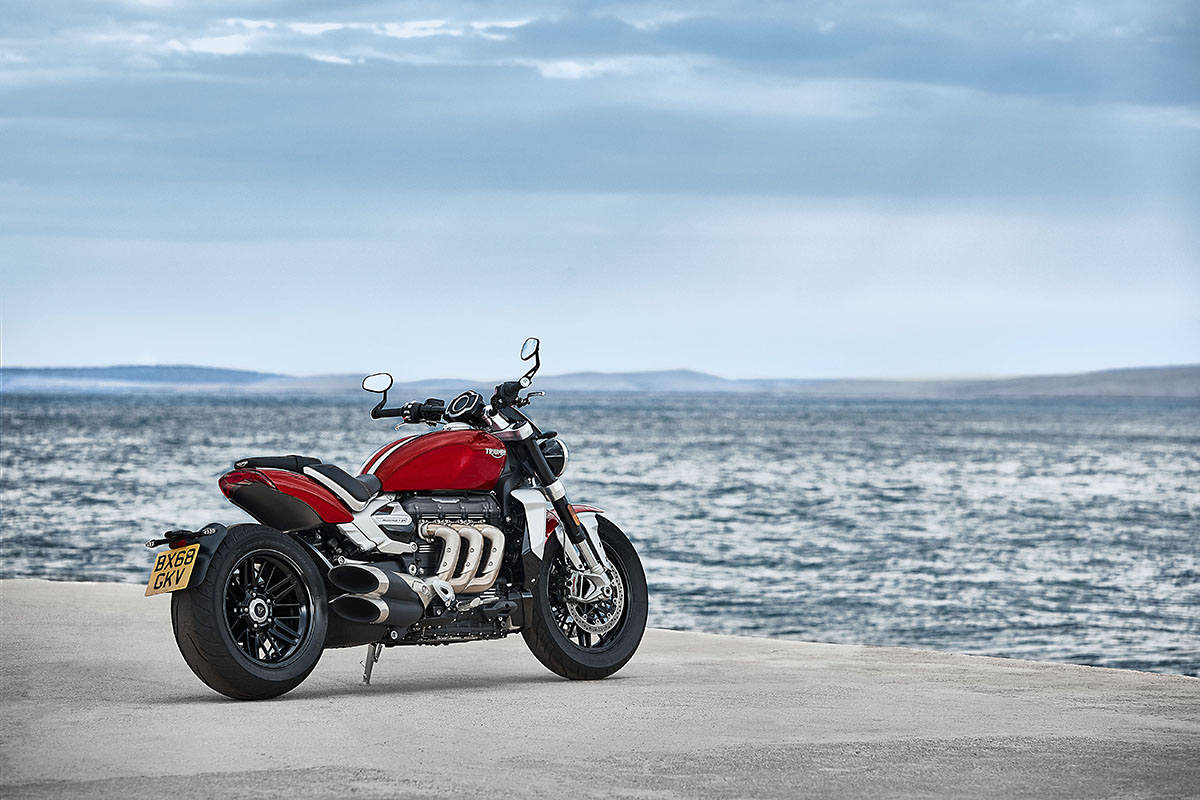 There are neat design touches everywhere, from the hydroformed exhaust (that probably sounds as monstrous as it looks), to the cast aluminium wheels.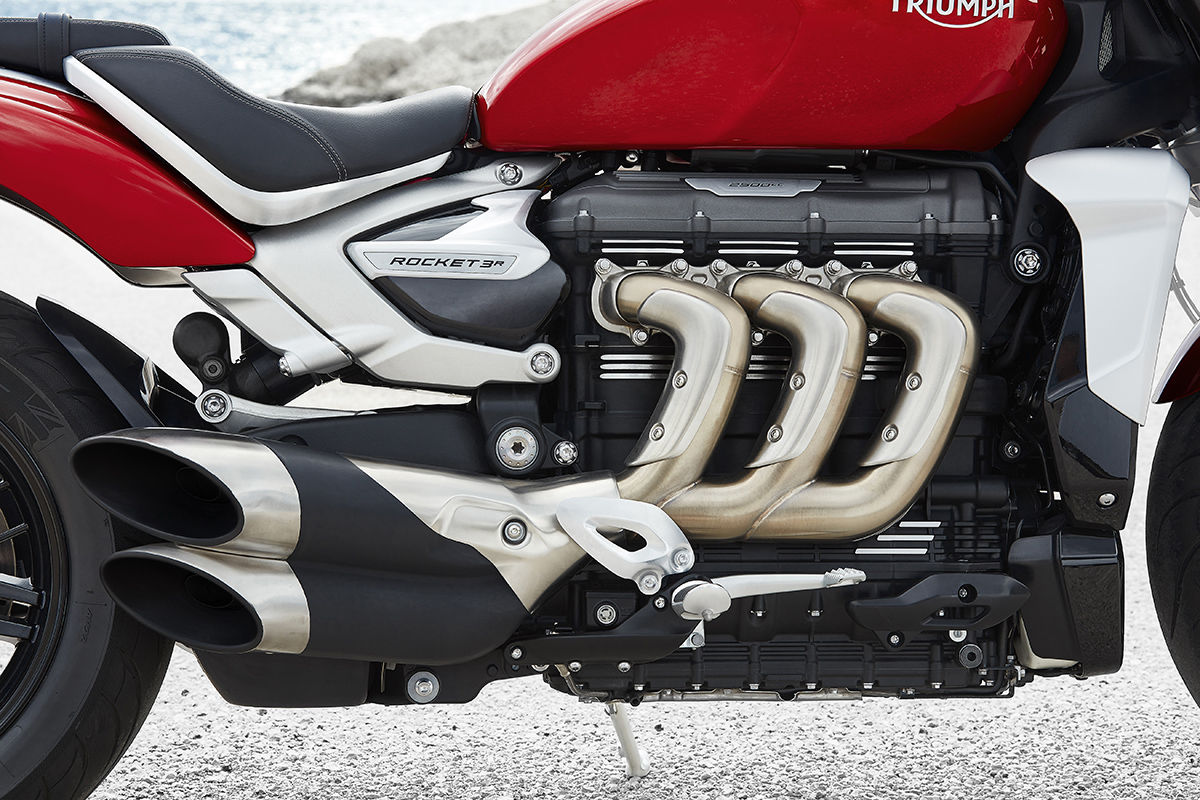 The tyres are Avon Cobra Chromes—designed specifically for this bike, with a whopping 240 mm rear.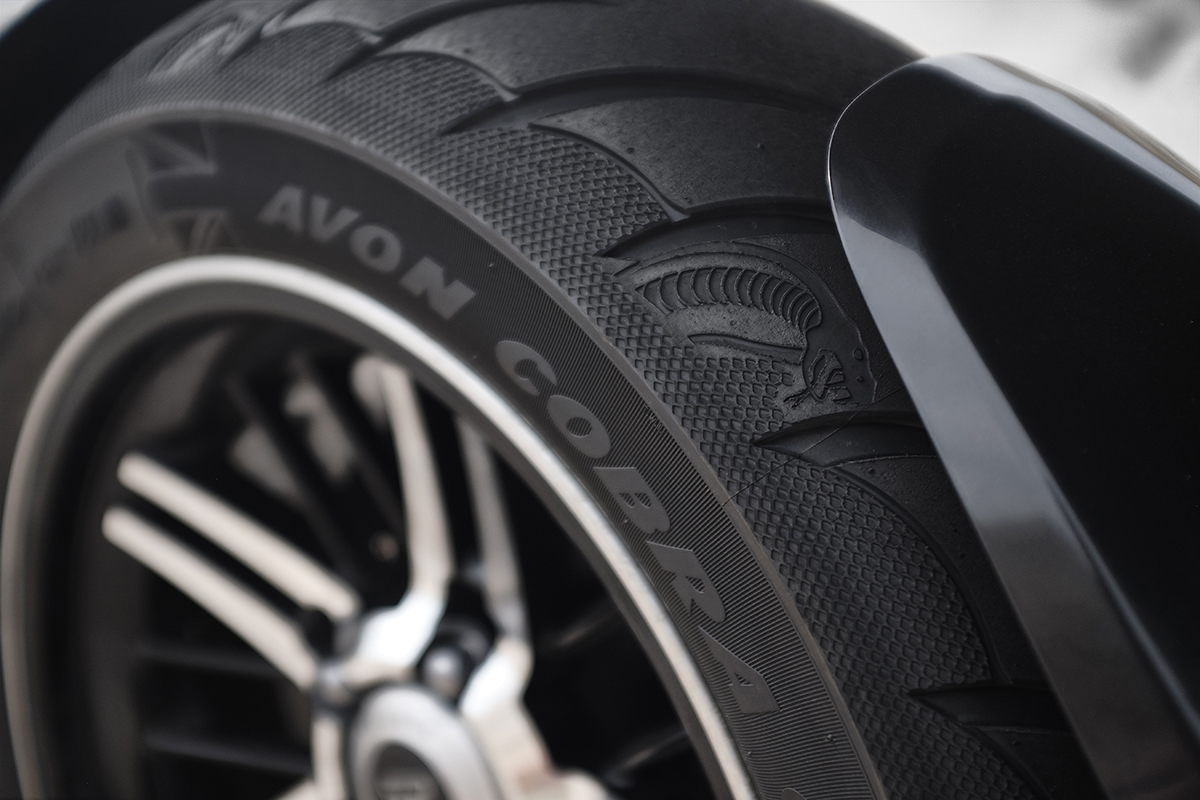 The Rocket's distinct twin headlights are now LED units, with Triumph's signature daytime running light design inside.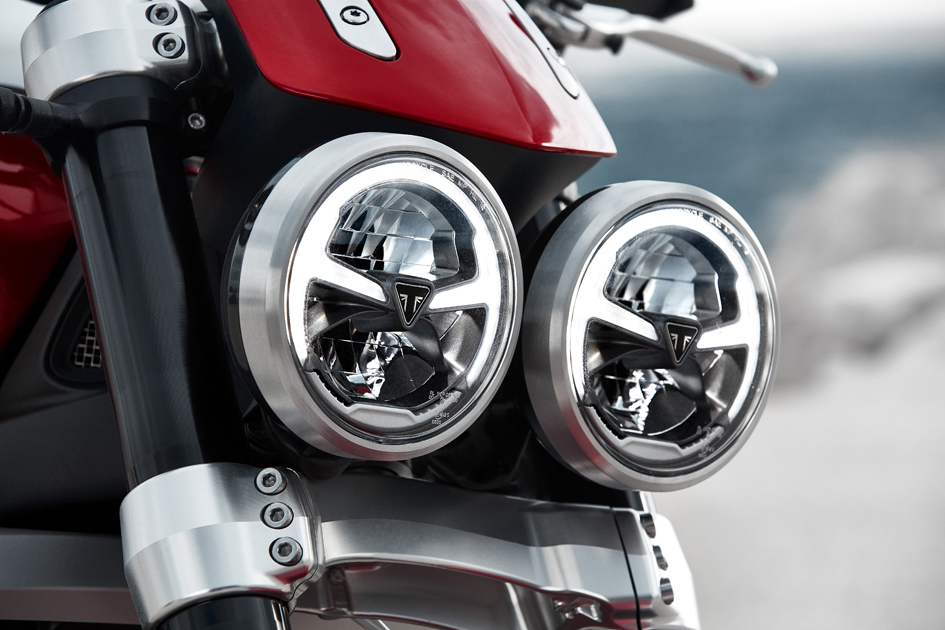 As for the differences between the models, the 'R' denotes 'roadster,' while the GT is the more touring-oriented model. They differ mainly in trim; the GT has different handlebars, forward pegs, a slightly lower seat and an additional pillion backrest. (Both models can ditch their pillion seats for a more focussed solo setup.)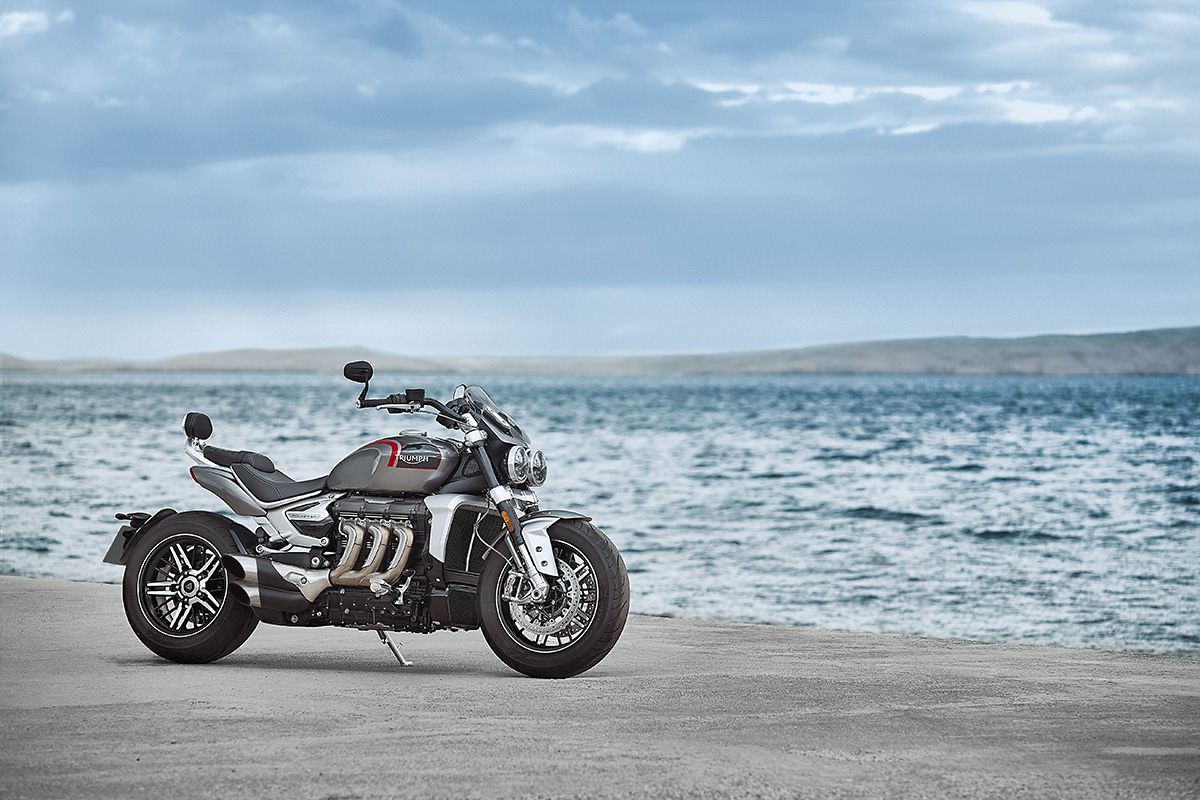 The Rocket 3 R comes in Korosi Red and Phantom Black, while the GT comes in a Silver Ice and Storm Grey combo with a Korosi Red pinstripe, and Phantom Black. Both bikes look to be well-finished, with a mix of brushed stainless steel and aluminium parts sprinkled throughout.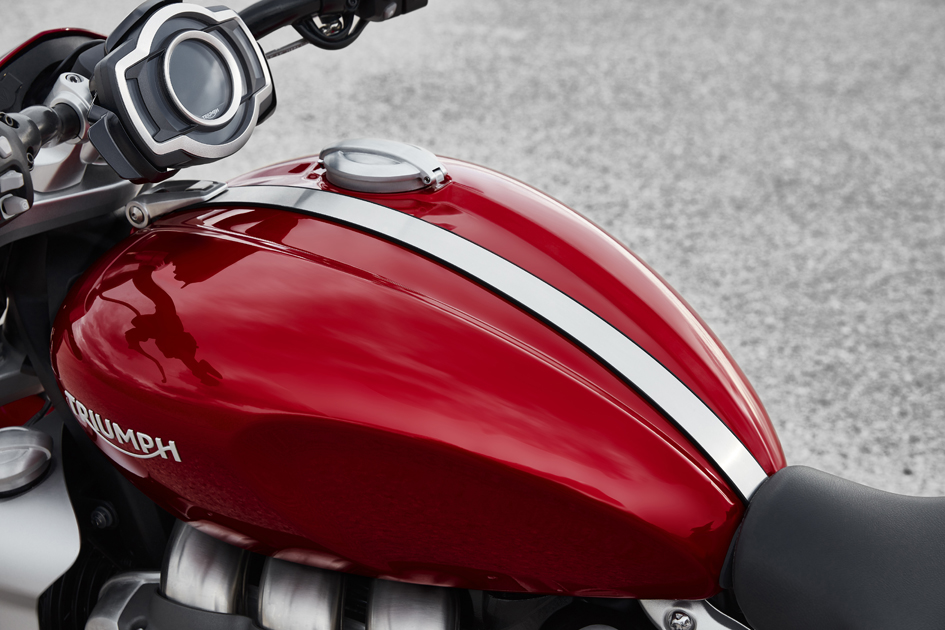 The new Rocket's loaded with a killer tech package too. Both models are equipped with the latest version of Triumph's TFT display, similar to the one on the Scrambler 1200. It's also angle-adjustable for maximum visibility and has two layout themes.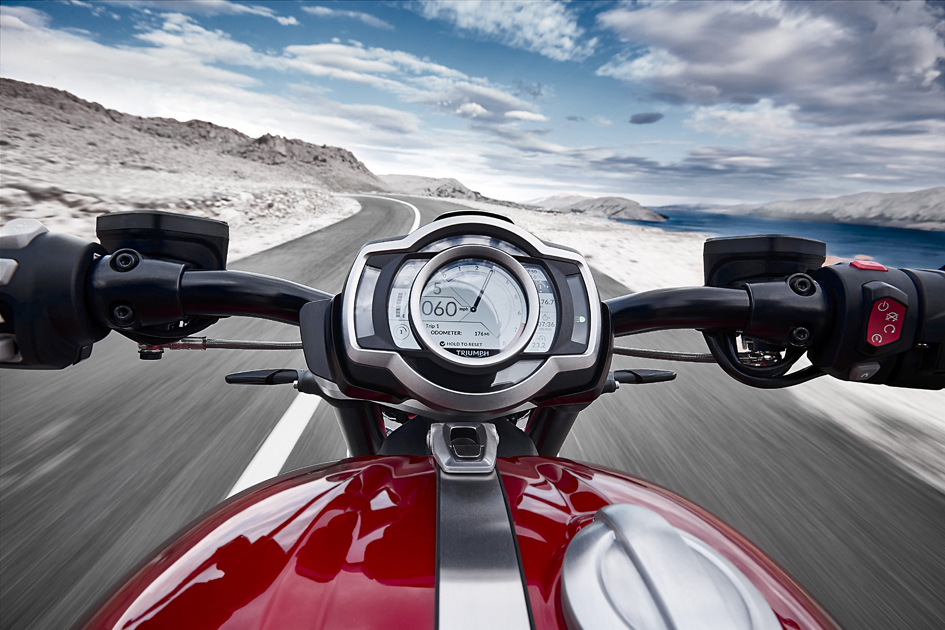 Rider aids include ABS and traction control, both using a six-axis IMU for optimal performance even when cornering. You also get four riding modes (one of which is customisable), hill hold control and cruise control as standard. Other amenities include keyless ignition, a USB charge port, and heated grips as standard on the GT (they're an optional extra on the R).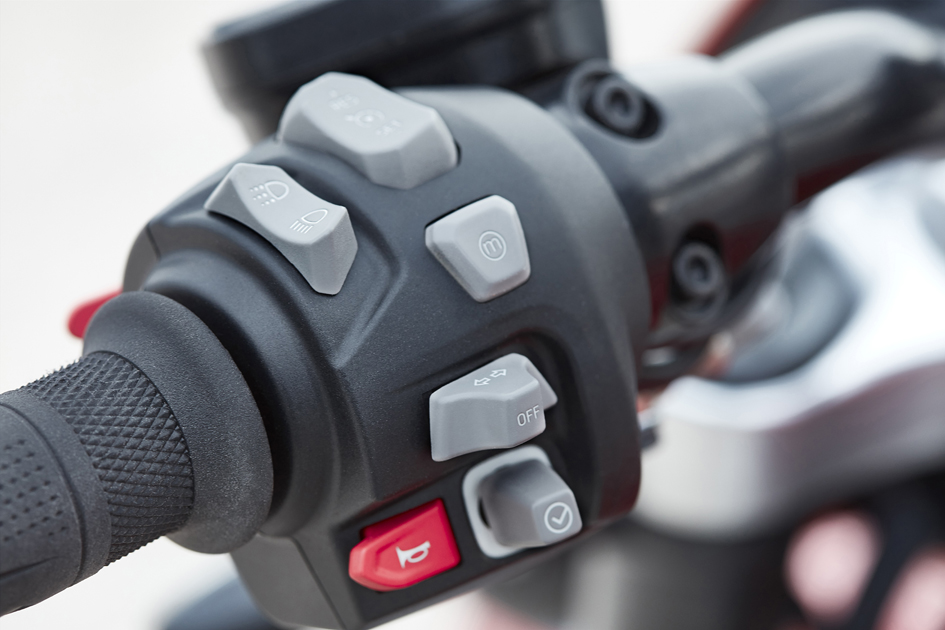 Optional extras include Triumph Shift Assist (an up and down quickshifter), and a tyre pressure monitoring system. But there's also some progressive tech on offer—like an integrated GoPro control system, turn-by-turn navigation.
Triumph's aftermarket catalogue is naturally stacked with Rocket 3 goodies too, with over fifty accessories available. These cover everything from luggage options, to different handlebar and seat configurations and the usual dress-up parts.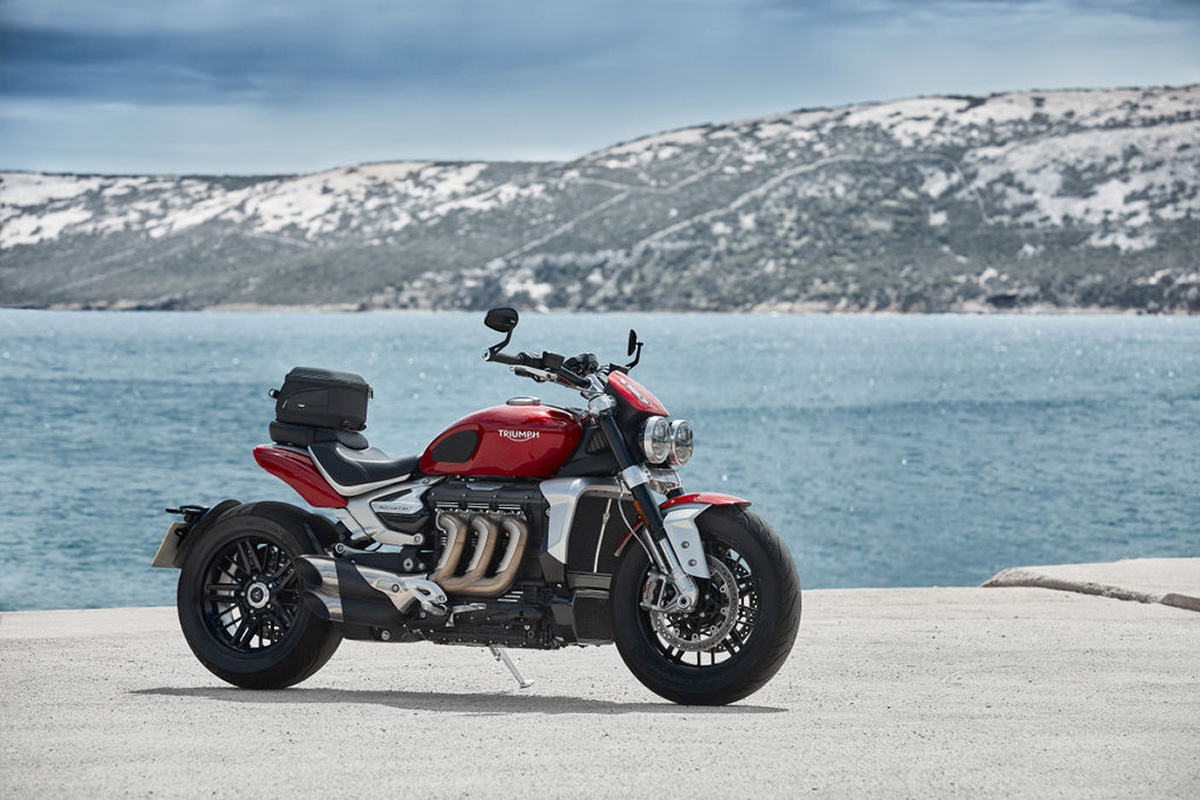 Triumph call the new Rocket 3 'class-defining,' and we're more than happy to drink the Kool-Aid. More power, less weight and better handling are a winning combo in anyone's books, and the Rocket 3's refreshed design should hit that power cruiser sweet spot flawlessly.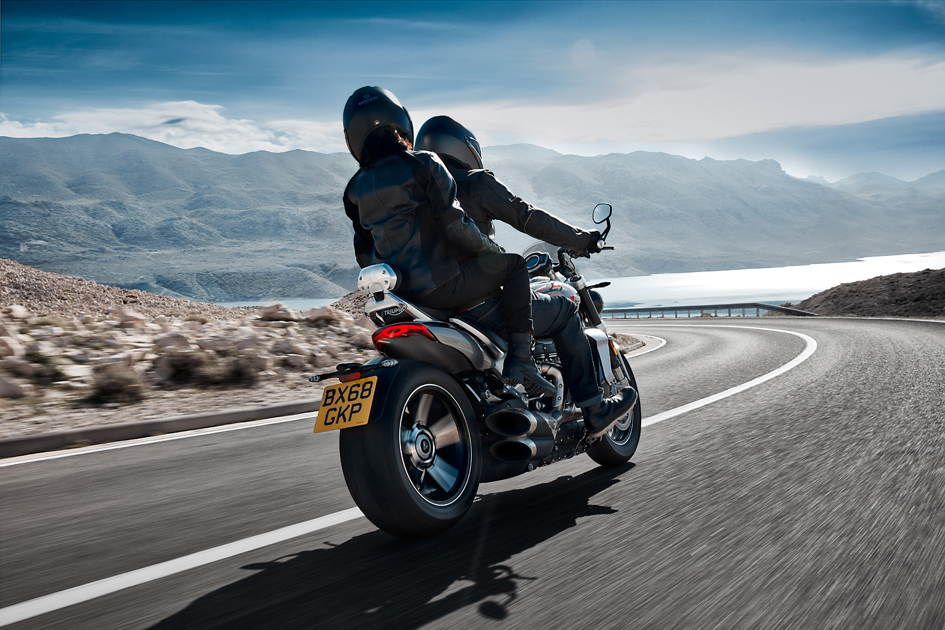 There's no word on when the Rocket 3 R and GT will hit our shores exactly—or how much it'll cost. But when it gets here, we're confident it's going to waste no time in converting a whole new generation of fans.
For more information visit: www.triumph-motorcycles.co.za