You buy a new bike and what do you do next? You enjoy the experience, for sure, but before long many owners start to browse the accessories catalogue and showroom shelves to tailor their machines for their needs.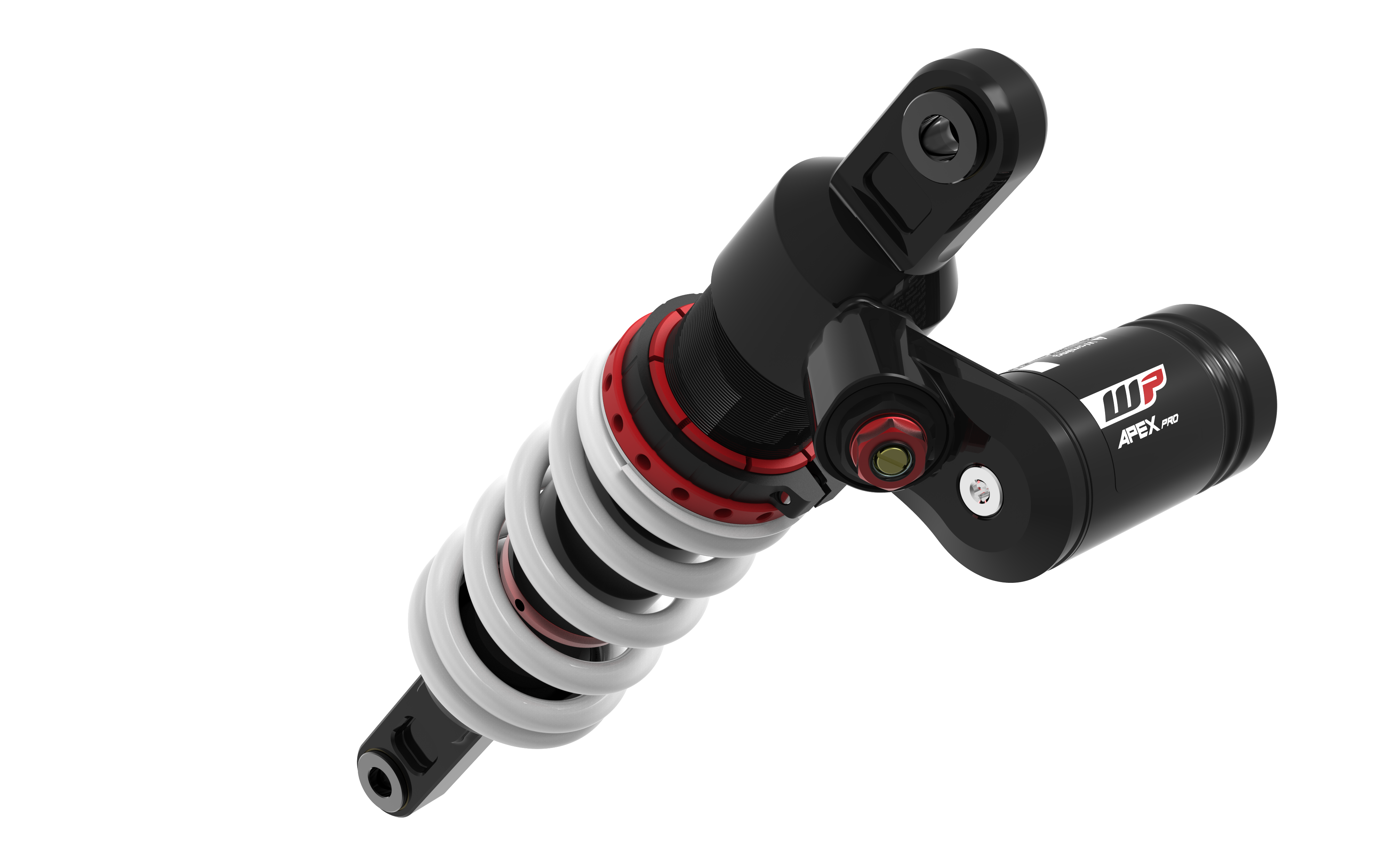 All components on a standard street bike, be they tyres, brakes, exhausts or suspension, have to fulfil a number of demands for a wide range of riders that dictate how that component performs.
Original equipment suspension fitted to a motorcycle, like the KTM 1290 Super Adventure S with its WP semi-active system, is impressive because within its adjustment range it has a huge range of settings to suit different riders and conditions. It can be tailored (and thanks to the clever semi-active system, it can tailor itself) to meet a rider's needs – as well as factoring in eve changing road conditions and the loading on the bike.
From novice riders, through wide-ranging weight differences to huge variations in the types of roads and riding conditions a bike faces – it doesn't take much thought to figure out that the suspension on most bikes must meet diverse and broad challenges.
Much of the motorcycle market is not afforded the luxury of suspension at the highest level as found on KTM's flagship Super Adventure S and instead stands on equipment that is more limited in its performance. It's a complex and difficult task for any manufacturer and their R&D team to build a motorcycle to cater for an incredible range of customers, road types and riding styles.
An additional consideration here is that suspension fitted to most motorcycles has to meet a certain price point to enable manufacturers to hit their target price in the showroom. In certain sectors of the motorcycle market, where the motorcycle is hitting a relatively low price point, the suspension is compromised further to reduce costs to the manufacturer and, therefore, the end-user.
And this is where WP's growing Pro Components aftermarket range of street bike suspension arrives. In a world where owners make expected upgrades to areas like the exhaust, fuelling and braking, WP's Pro Components range is offering a credible and effective upgrade for a standard street motorcycle.
But why do it? The answer is easy to understand. It offers a big performance upgrade for your bike. Fitting the WP Apex Pro fork cartridge and shock improves handling, reduces weight, gives you a huge range of adjustment, and adds response, feel, comfort and confidence in a single swoop. It also has secondary effects, such as improved tyre wear. Upgrading your suspension is like half a dozen upgrades to your bike for one investment.
The WP Pro Component product range includes the Apex Pro 6500 fork cartridge kit, which is in part developed by American racer Chris Filmore. At the infamous Pikes Peak hill climb in Colorado, Chris scored the record time in the middleweight category in 2018 with this suspension fitted to a KTM 790 Duke. The Apex Pro 6746 shock absorber was also used in the event, as well as by many and various test riders in different conditions around the world.
The benefits WP claims for the aftermarket parts, in comparison to the standard suspension it replaces, includes their lightweight construction, precision engineering, build quality and proven technology of the open cartridge forks and high-pressure gas-filled shock.
Practically speaking, things couldn't be easier in terms of the dealer service and ease of getting the WP Pro Components fitted to your bike. It is a big part of the offering with the WP Apex Pro fork cartridge kits and replacement shock designed to be simple 'straight swap' with your bike's stock equipment. WP says you can expect a roll-in, roll-out fitting process from a WP Authorized Centre, which they can typically complete within an hour. The shock simply replaces the one already fitted, and the fork cartridge units swap to fit inside the OE outers and stanchions.
The product range for street bikes is a new venture for the hugely experienced, traditionally off-road-oriented manufacturer. WP acknowledges that the current fitment level is limited to just over a dozen different bikes, but it is a growing range that is under development for different bikes all the time.
The current choice of fitment includes Yamaha's MT-09, which is a widely popular motorcycle; partly because of its performance and partly because of their showroom price tag – they offer a lot of enjoyment for your buck. Performance, however, isn't endless and the reality of a bike with a price tag as impressive as this is that they arrive at a showroom with compromised standard suspension in order to meet that price point.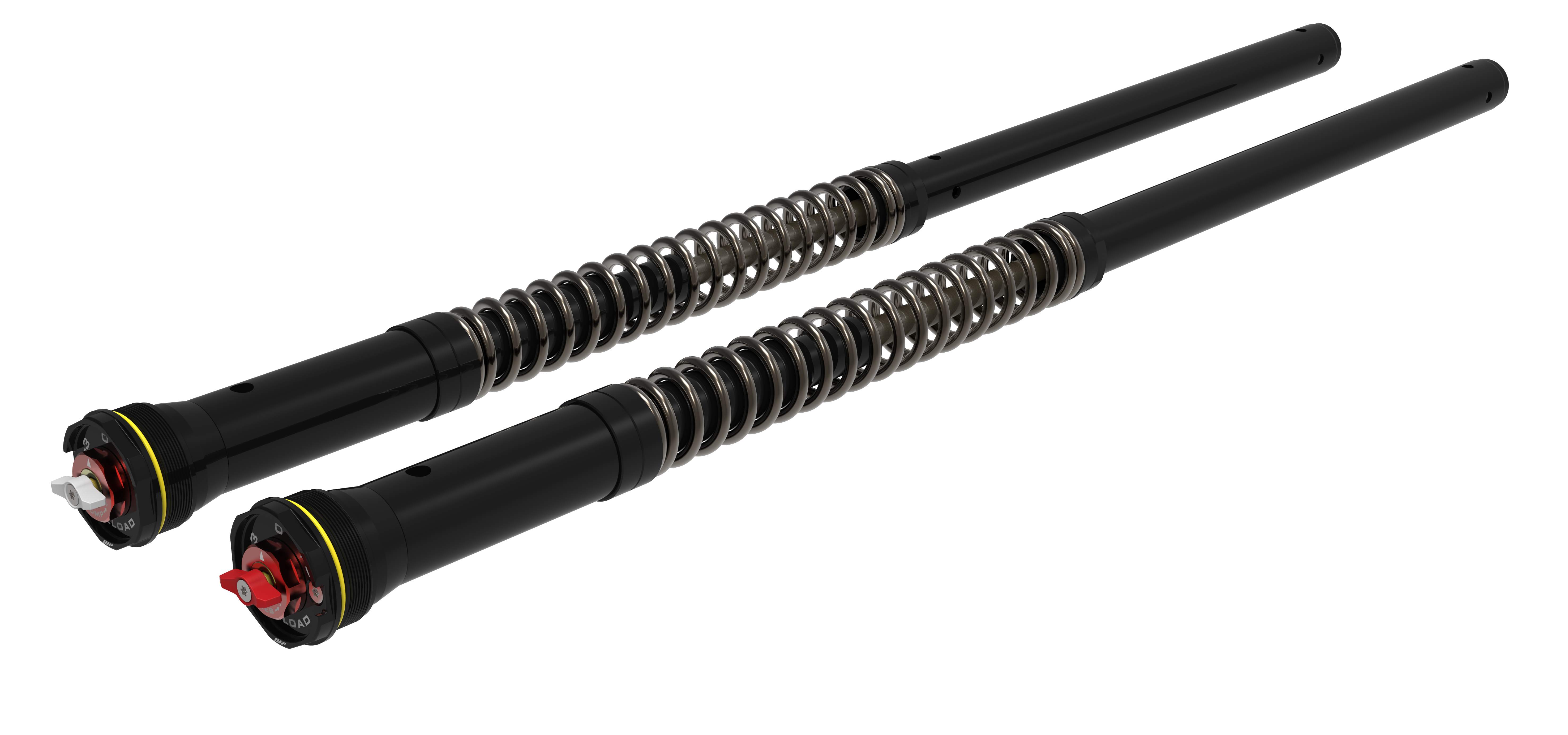 That's the theory, but what about the practice? On a hot and sunny test ride along what you can easily call a perfect suspension testing range of roads (country lanes, flowing sections of bends and even some dual carriageways) we were invited to sample WP's Pro Component range. The route was also unpredictable and in places a long way from billiard table smooth, which made the MT-09 also a perfect bike to experience the Apex Pro Component upgrade.
Common in bike sport, and offroad riding, upgrading the suspension on a bike like the Yamaha brings a transformation to the handling and it was great to get the chance to run a standard MT-09 back-to-back with one fitted with Apex Pro kit. Across the bumpier sections of the test loop, the standard bike offered a choppy ride, hitting dips and springing back off bumps. The rougher it got, the less comfortable you feel through the handlebars, footrests and seat.
With the Apex Pro forks and shock installed in an identical machine on the same stretch of road, the ride is instantly ironed smoother. The suspension controlled what was chopping and the kicking back through the seat and transformed it into positive feel and much more measured damping. Perhaps more obvious was that the changes improved the controlled feel of steering through the bends, making the MT-09 feel more accurate and less woolly.
It was a similar story when testing the KTM Duke 790 and 1290 Super Duke R, again, back-to-back on the same stretches of roads. Both bikes proved the standard WP equipment fitted to the KTM models can also be improved through the Pro Component range. On this test, we ran sportier settings, but it is clear for different riding conditions alteration is easy with simple adjusters enabling change. If you prefer a softer set-up for more comfort or you want to go the other way when you take your bike to a track day, the WP upgrade enables you to enhance your ride further.
The Apex Pro 6500 fork tops feature simple clicker adjusters to change compression and rebound. Preload can be easily changed, too. At the point of installation, the WP service centre can also tailor the spring rate and individual settings for you, your bike and how and where you ride. The same is true of the rear Apex Pro 6746 as used on the Yamaha, which is also fully adjustable with the sweetly designed high and low-speed adjuster and again the option for a preload adjuster.
As you step up through the WP range of forks and shock absorbers in the Pro Components street motorcycles catalogue, that array of adjustment and performance only increases. That goes right up to the point of the XPLOR Pro fork and shock available for the KTM 790 Adventure (and fitted as standard on the new KTM 790 Adventure R Rally), which is the same high-spec suspension that has taken 12 Dakar Rally titles under the WP's Cone Valve moniker.
The experience in street racing is something that many don't realise about the WP brand. This upgrade can, of course, be used on track, and if you are in the business of racing or want to spec-up your bike for track days, the Apex Pro range makes as much sense as it does on the road. Indeed, WP products are in use in every class of MotoGP, World Supersport, they are fitted to Supersport 300 KTM RC 390 Rs – and have also been fitted to Isle of Man TT winning machines.
No doubt you like riding your bike, but investing in WP's Pro Component street range can turn your relationship into something deeper because the upgrade allows you to explore your bike and the environment it's in further or faster. As we've experienced, the jump in performance for a standard bike fitted with the Apex Pro cartridge kit and shock hikes the handling and performance of a standard MT-09 to otherwise untapped levels. As investments go, it's a transformational one – and one that offers demonstrable improvements for your overall riding experience.
To find out more, configure your bike or to find your local WP Authorized Dealer head to: www.wp-suspension.com