Things are happening in Milwaukee. Hot on the heels of the international launch of the Livewire [link to review], Harley-Davidson have just announced a few more new models for 2020. And, thanks to a few leaks from their recent dealer conference, we've got more insight into future releases too.
Let's dive right in.
2020 Harley-Davidson Low Rider S
The Dyna Low Rider S is one of my favourite Harleys to date, so I was more than a little disappointed when the new Softail range launched without it. If you're in the same boat, rejoice: the Low Rider S is back.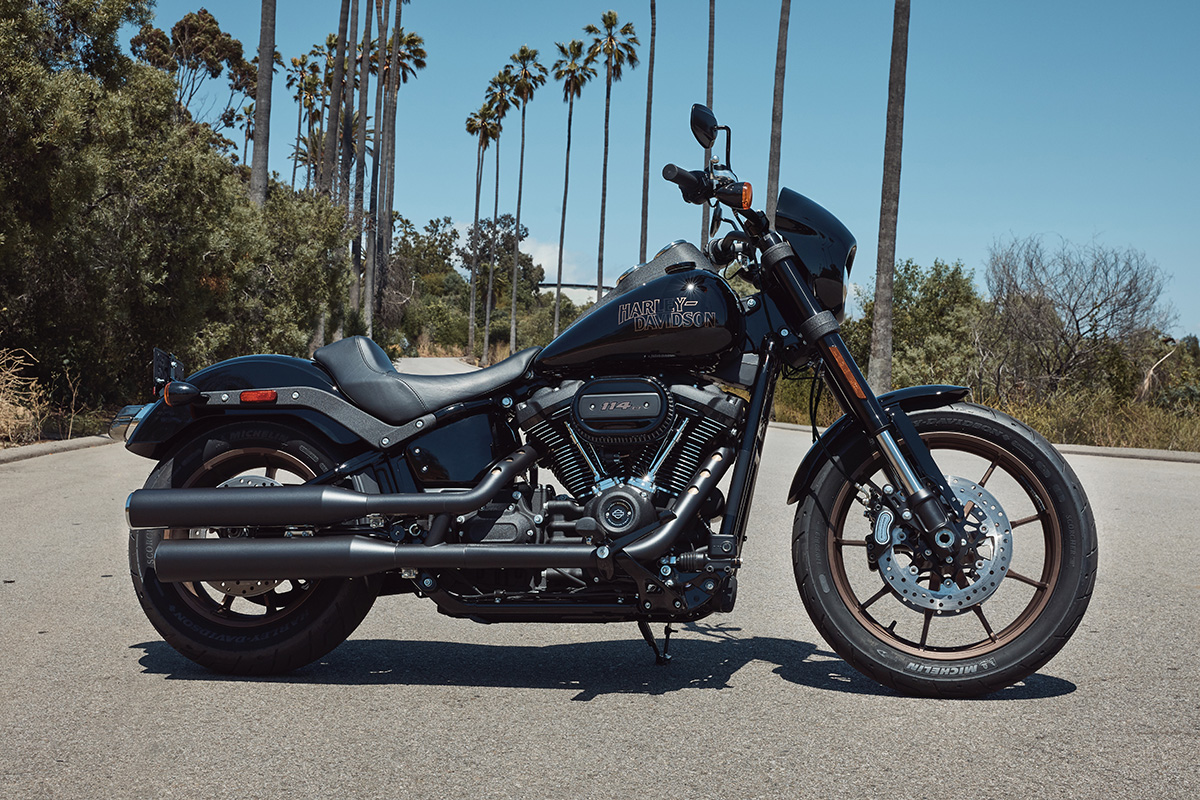 The previous Low Rider S was designed as the ultimate Dyna—a variation on the standard Low Rider with more power and more aggressive styling. The 2020 version holds to the exact same ethos, and is dripping with So-Cal style.
Like the 'regular' Low Rider, the S is based on H-D's new generation Softail platform, but with the bigger Milwaukee Eight 114 motor powering it. It also gets upside-down forks and twin front brake discs, and a bunch of ergonomic and design touches.
There's a small fairing up front, a high-backed solo seat out back, and mid-rise bars set on 4" risers. There's a lot of 1980s inspiration at play, but it's also a riff on how most riders customise their Low Riders anyway.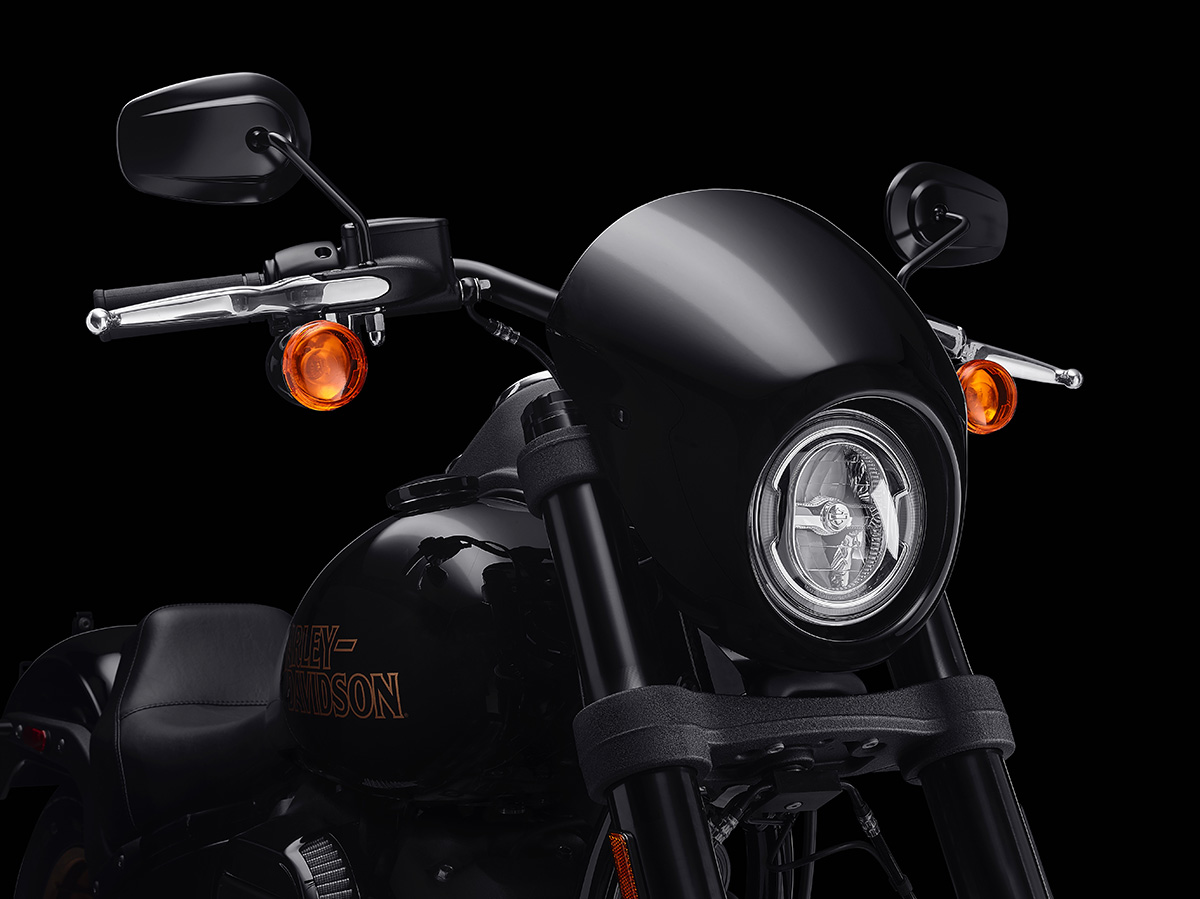 The S has also shed all of the Low Rider's chrome in favour of a mix of wrinkle, satin and gloss black finishes. It's available in black or silver, with an awesome dark bronze matte finish on the wheels, and an equally radical classic Harley logo on the tank.
2020 Harley-Davidson Road Glide Limited
The Road Glide Limited replaces the Road Glide Ultra, and is basically a version of Harley's popular tourer with every upgrade imaginable already included. It starts with the motor: the Limited gets the 114 version of the Milwaukee Eight power plant, rather than the usual 107.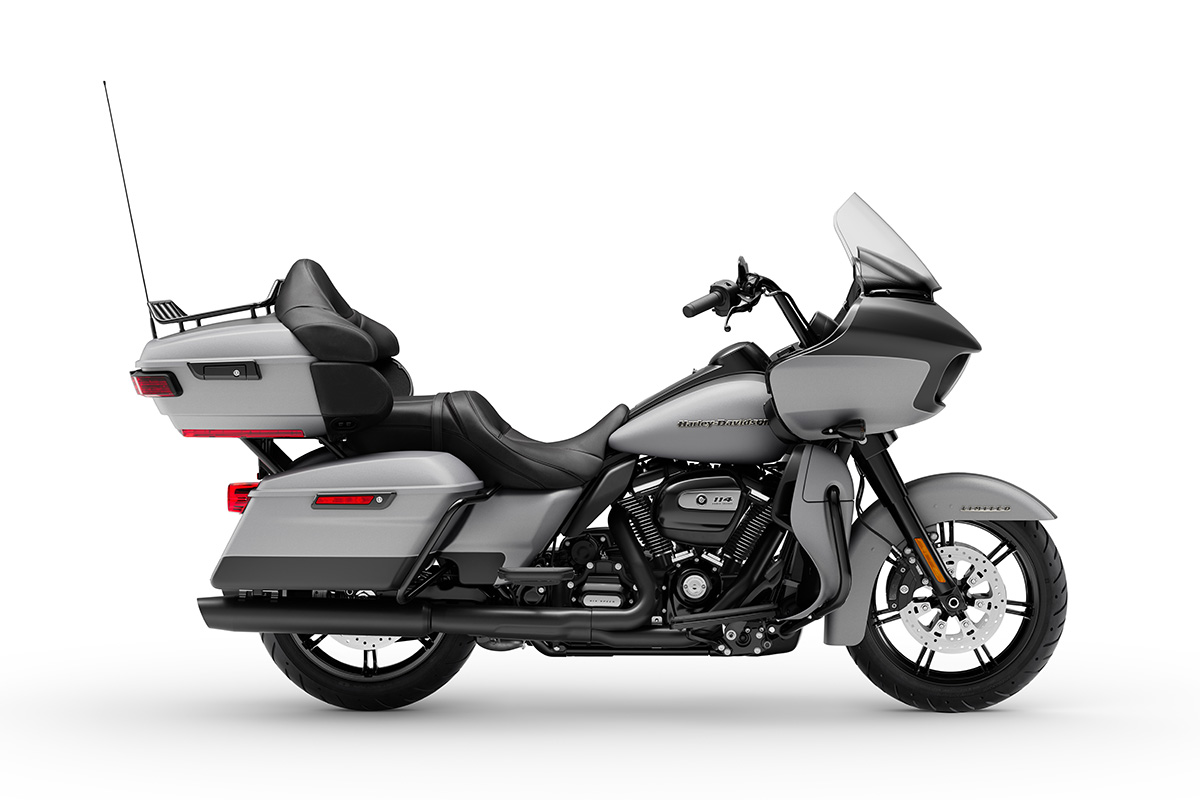 It also comes standard with a taller windscreen and a triple vent system that limits buffeting, LED headlights, and a gloss-finished inner fairing. You get a padded top case, Harley's BOOM!™ Box GTS infotainment system, linked ABS brakes and heated grips.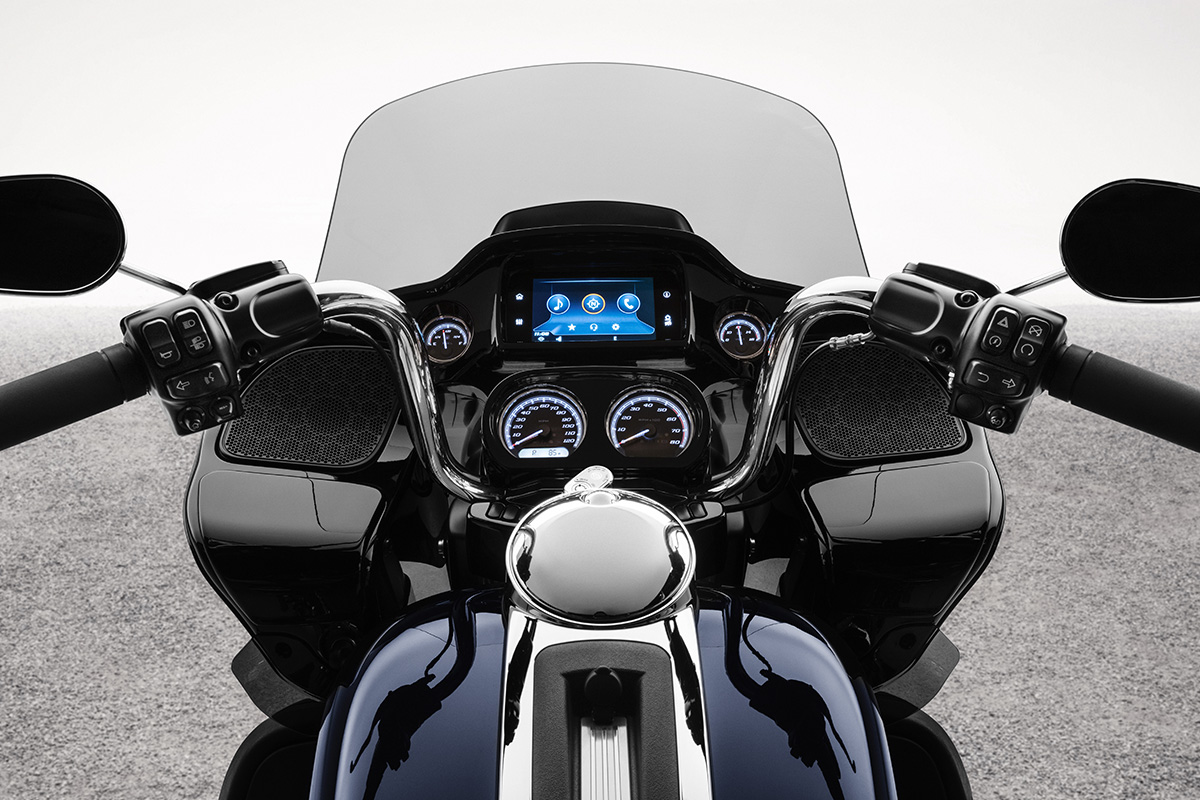 Styling updates include painted pin stripes, a new tank, medallions on the front and rear fenders and new wheels. And there's a 'Black Finish' option too, with every last little part blacked-out.
New tech and rider aids
The Motor Co. also announced two tech updates for their new model releases. The first is H-D Connect—a subscription-based cellular service that connects you to your bike via your phone. I've seen a demo and it's a clever setup that lets you keep an eye on your bike's vital statistics, and also alerts you if your bike's being tampered with.
The other tech announcement is arguably more pertinent: Harley-Davidson are finally adding electronic rider aids to some of their bikes. They're calling it Reflex Defensive Rider Systems, but it's basically a package that includes traction control, advanced ABS and 'powertrain technology.'
Given almost every premium-priced motorcycle now comes with its own advanced electronic rider aid package, it's about time that Harley brought their range up to speed. The RDRS is already standard on the Livewire, which we already know utilises a six-axis IMU for cornering ABS, as well as having multiple rider modes.
Harley are including the system on all trike, CVO and touring models for 2020, but there's no news yet on when it will trickle down to the rest of the range.
The Pan America is coming
While Harley-Davidson were sending out press releases about their 2020 range, they were also holding a massive dealer conference in Milwaukee. A few bits and pieces from the event managed to trickle online, including a closer look at Harley's upcoming adventure bike, the Pan America.
There's not much to see here other than the images H-D already teased us with a while ago. But it's nice to see a real world photo of the V-twin dual sport, even if it is just a 'styling prototype.' And it does give us a lot to chew on.
It looks to have tall enough suspension and enough ground clearance for your average 1200 cc plus dual sport, and it's nice to see crash bars, hand guards, a bash plate, and what appears to be an adjustable screen. (Those might be optional extras though).
But it also gives us a closer look at the new motor Harley-Davidson have promised us. It's reportedly coming in four sizes, including the 1250 cc model shown here, and the 975 cc model in the upcoming Streetfighter. From what we can see here, liquid-cooling is a certainty, but it also seems like this new motor might use a more traditional air-box setup than the intake-on-the-side design usually found on Harleys.
Harley-Davidson's electric future
Harley-Davidson are clearly serious about expanding their electric mobility range, but it might not look like everyone's expecting it to. The high-end Livewire will be hitting the streets soon, but there was a lot of movement in the lower end of H-D's electric offering at the recent dealer conference too.
Flick through the Instagram post above, and you'll see a more complete example of Harley's monkey bike-looking electric moped—and a range of pedal assist bikes that are far closer to bicycles than they are to motorcycles.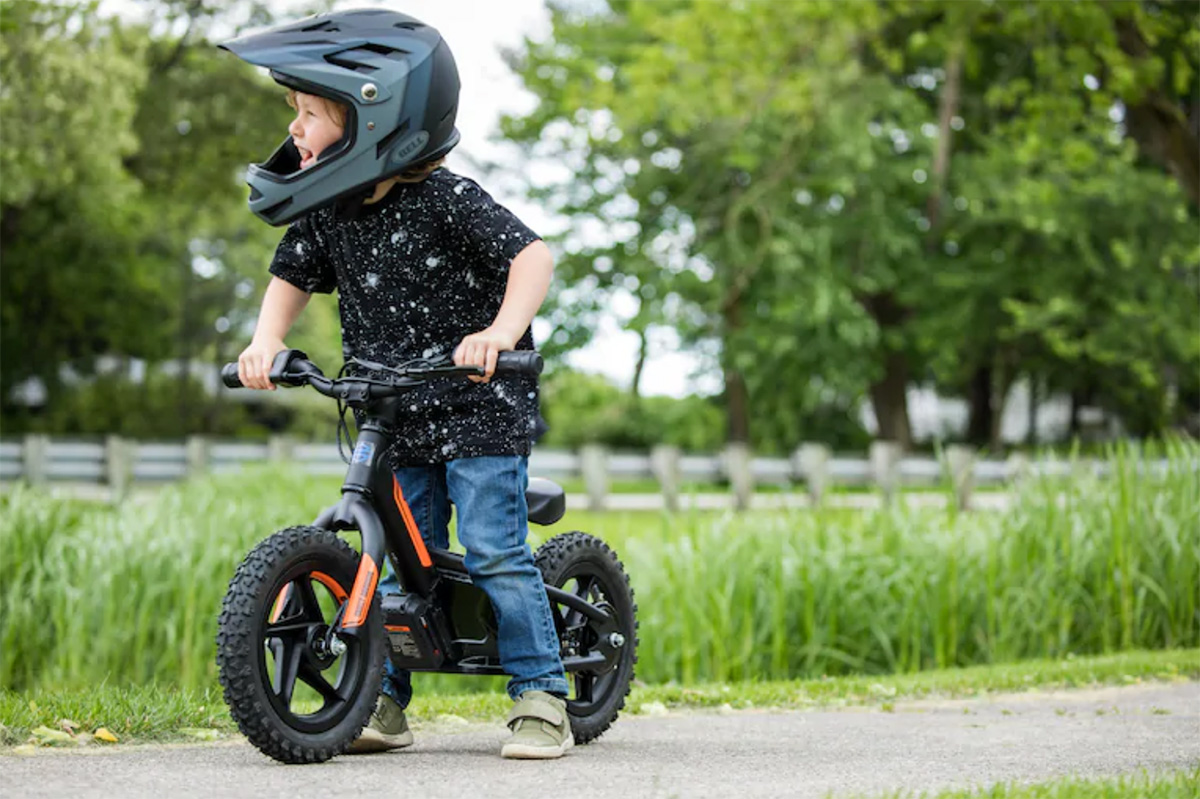 It's also worth noting that Harley-Davidson bought Stacyc a while ago, and has rebranded the firm's small electric kids' bikes as the IRONe (they're already available to purchase in the USA).
Take a step back and look at the picture, and it seems Harley are out to corner every sector of the electric market—from kids, right through to students, and eventually customers that have Livewire levels of money to burn.
I'm not sure how die hard Harley-Davidson fans feel about a pedal assist electric bicycle with the Bar and Shield stamped on it. But I do know that I loved riding the Livewire more than I thought I would—so I'm happy to give the Motor Co. the benefit of the doubt.