The Motul Roof of Africa event, also known as "The Mother of Hard Enduro", is set to take place between 5-7 December 2019.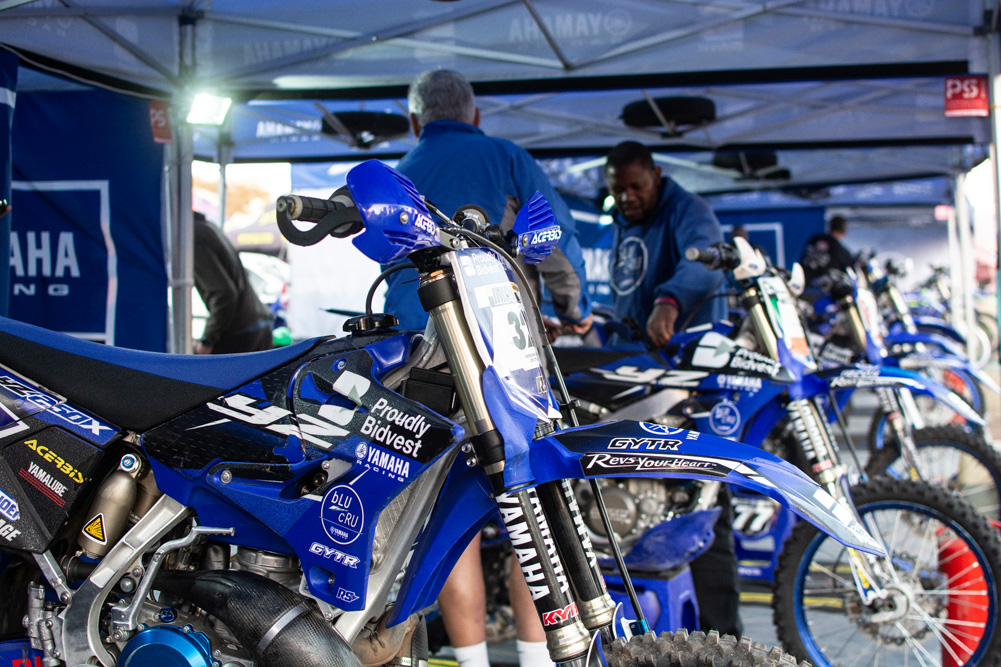 All Yamaha riders participating in the 2019 Motul Roof of Africa will automatically qualify for bLU cRU support which offers riders to the opportunity to get some well-deserved rest whilst expert Yamaha technicians prepare their motorcycles for the next day's racing.
As a Yamaha rider, you simply need to look out for the bLU cRU Yamaha marquee, which is conveniently positioned near the finish line, book your Yamaha motorcycle in with our technicians and let them prepare your motorcycle whilst allowing you more time to recover and relax for this gruelling, multi-stage event, at no labour related charge.
In addition to the main bLU cRU marquee, there will also be dedicated bLU cRU areas set up at various checkpoints with technicians on hand to assist you with anything from bike setup to a quick chain lube with various Yamalube lubricants and oils available throughout the event.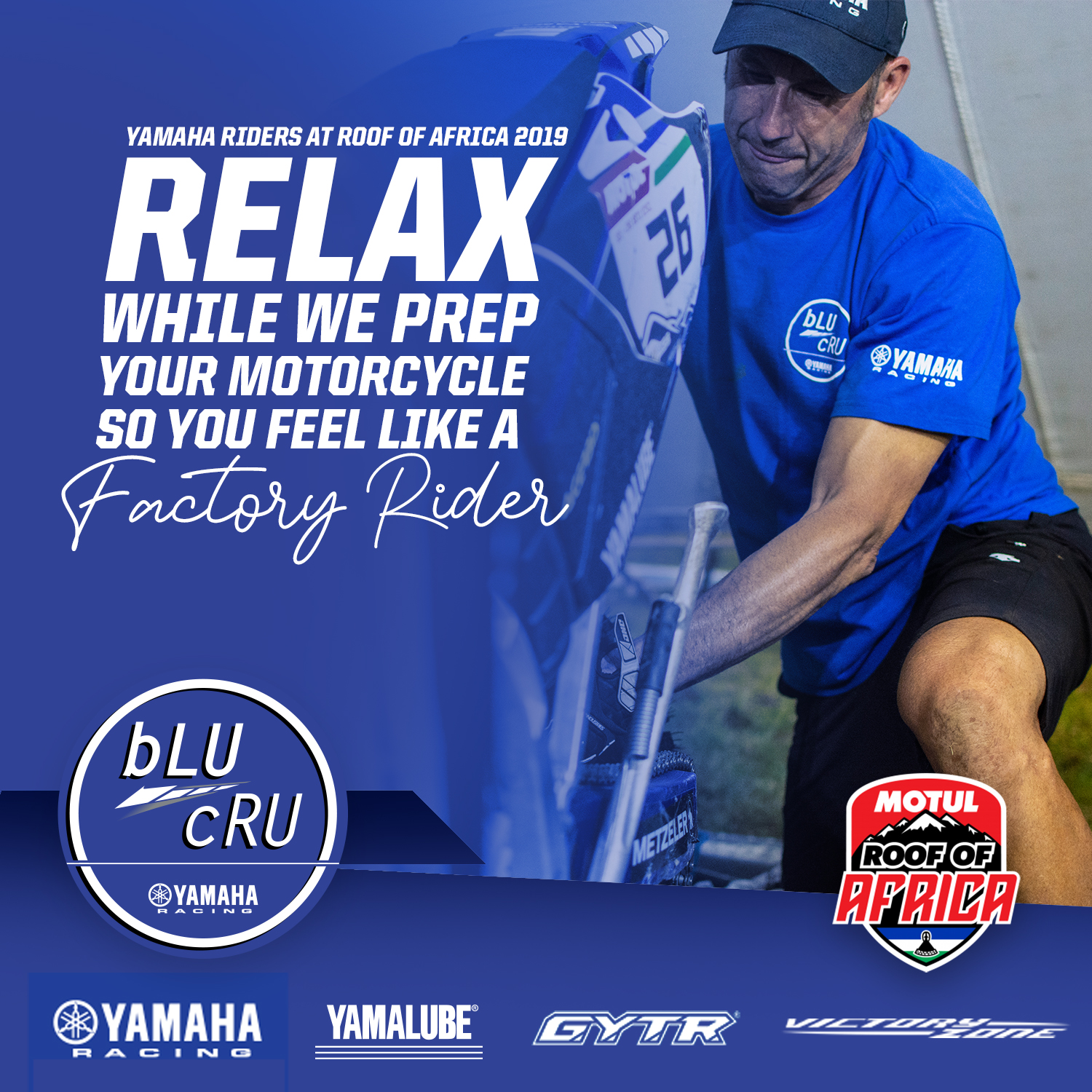 Should you wish to pre-register for valued bLU cRU support please contact: [email protected]