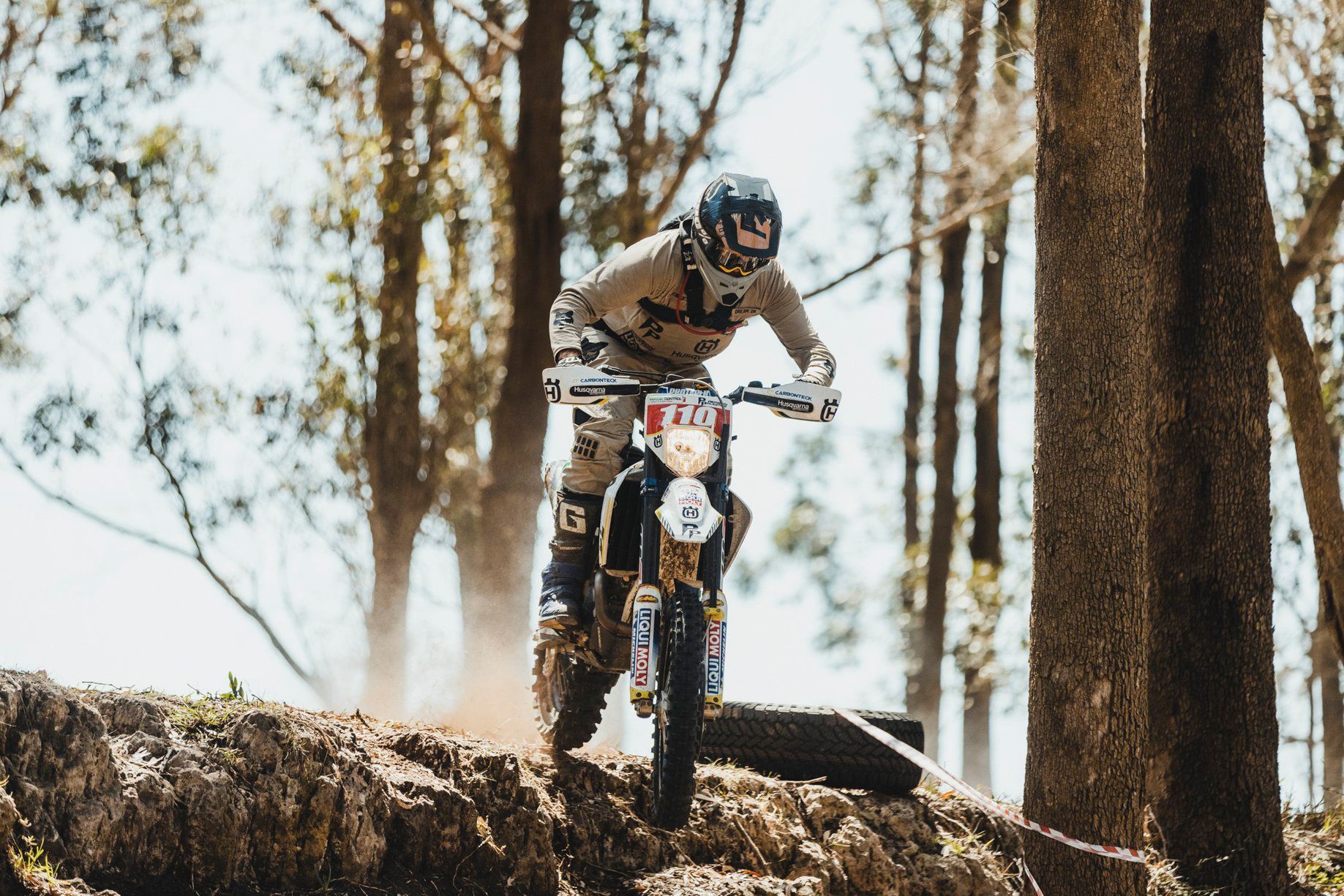 It was a weekend of celebration for PEPSON PLASTICS HUSQVARNA RACING as the 2019 National Enduro Championship drew a close in Port Elizabeth. For star rider William Oosthuizen the event marked a particularly significant moment as he received the first national title of his career.
Oosthuizen was recruited by the Husqvarna crew at the start of 2018. He grabbed the opportunity with both hands and came painfully close to winning the E1 Championship, finishing right behind Kyle Flanagan in second place. Looking back, having come so close to victory was a turning point for Oosthuizen who bounced back with determination and entered the 2019 season swinging.
"Last season was an important learning curve for me. It was my first time racing for a factory team and coming so close to the title made me realise what I was capable of doing with their support. I came back with more determination than ever to finish the 2019 season differently," said Oosthuizen.
The celebrations didn't end there. PEPSON PLASTICS HUSQVARNA RACING teammate Brett Swanepoel crossed the finish line of what could be his most rewarding season yet.
Having overcome an injury that almost ended his career, Swanepoel showed race fans that he was back to his full competitive form as he stormed to his first E2 and overall victory in almost two years. The rider has been making steady progress with every race this season and was elated that his hard work finally paid off in Port Elizabeth.
"It's been a long, hard year. I'm over the moon with the way I've progressed and I'm so happy to be back to the speed and strength that I had before my accident. This wouldn't have been possible without my family and team, who never stopped believing in me – even in the darkest times of my injury," said a grateful Swanepoel.
The cherry on the top of what will be an unforgettable season for Husqvarna was a podium finish from Matthew Green. Having just come off a successful season of international racing, the rising star managed to secure second place in the E1 class on Saturday.
Fans have had a bit a glimpse of what 18-year old Green is capable of. The youngster has proven time and time again that he has what it takes to compete with South Africa's frontrunners in this sport and will be a force to be reckoned with in 2020.