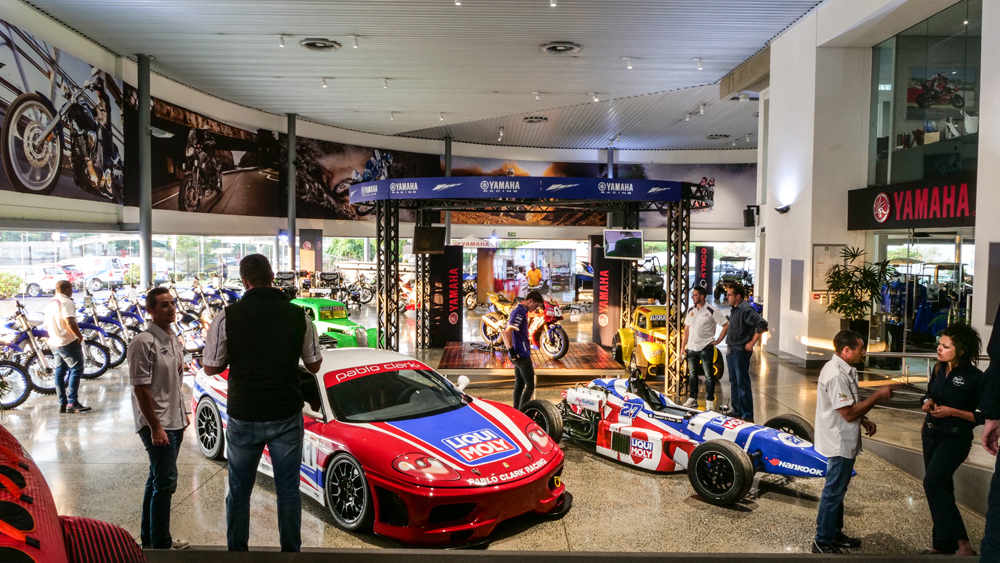 AMP invited us to their HQ at "World Of Yamaha", to introduce two new brands [Liqui Moly and MotorRadical] which have now been added to their already impressive lineup of products that they manage and distribute in South Africa.
We arrived slightly earlier than expected and what awaiting us was an evening of great words, amazing visuals and like always good food. The presence of Liqui Moly was ever so visual with branded motor vehicles and their latest oils on display.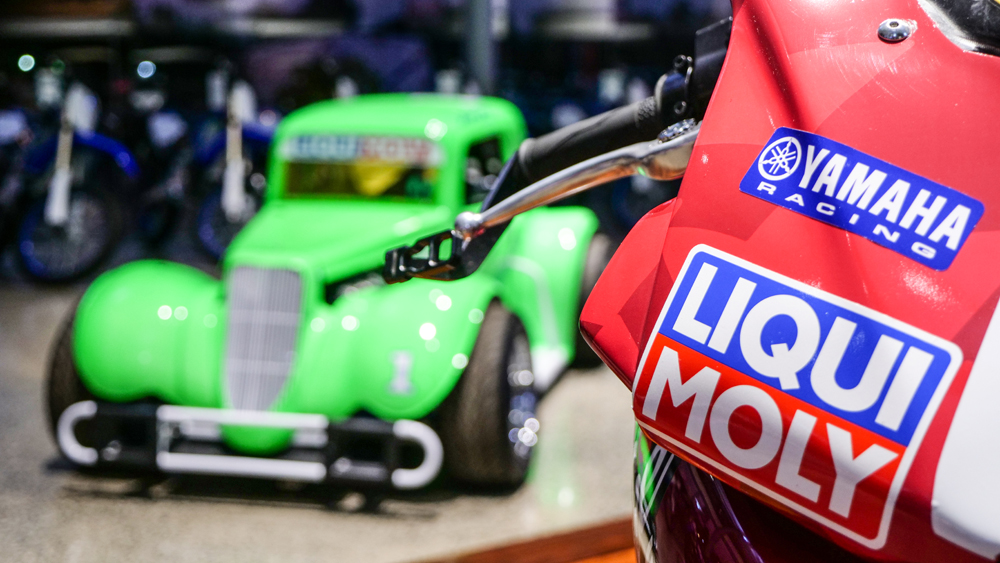 As the showroom began to fillup, so too did the excitement of what was to come.
We soon moved into the Yamaha theatre for a short introduction into the two new brands that AMP will be representing, this was then followed by a more in-depth presentation from both Liqui Moly and MotorRadical.
Robin van Rensburg [Managing Director of Tuning Fork (Pty) Ltd], started it all off by giving us an overview of what was to come before calling up Adrian Bac [General Manager for AMP] to kick off the proceedings.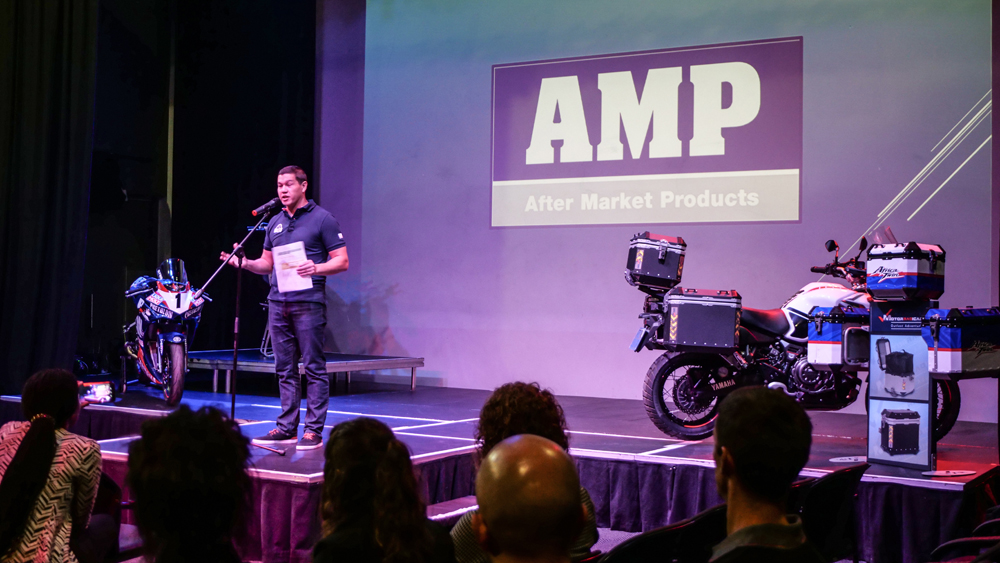 Adrian wanted to, first of all, thank Brad Annasis for helping get Liqui Moly and MotorRadical onboard. With AMP fitter and better than ever before, I think that these two brands have made a great decision in joining AMP. AMP offers Liqui Moly and MotorRadical a home with their many other products like Shoei, Acerbis, Progrip, RK Takasago chains, Slime and VR/46. Adrian then welcomed Melicia Labuschagne, [MD of Liqui Moly South Africa] to the stage.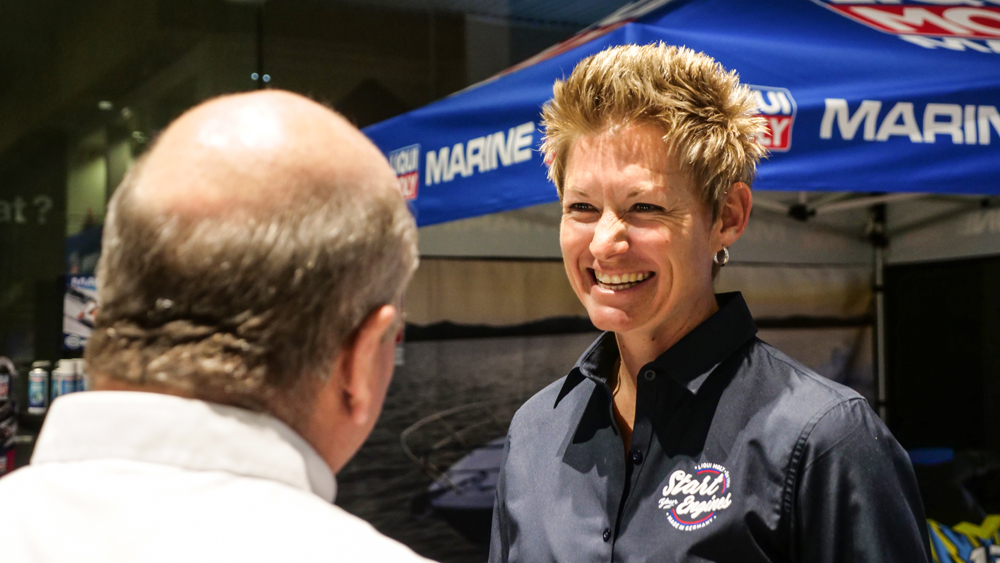 Melicia shared what Liqui Moly South Africa's goals as a company are, as well as how they want to add value and build relationships with their clients. Liqui Moly South Africa's motto is: "We want to fill the gap and create value in your life", and throughout their presentation, this was becoming ever so clear.
One of the main focus areas in Melicia's presentation was their new lifestyle App named "Liqui Moly Advantage App". What it offers is amazing. The app supplies you with the latest news, full product range catalogue, my garage, oil guide, and a product barcode scanner. My favourite being "my garage" which allows you to add your bikes into an online garage which gives you information on the correct oils as well as other products to use on your motorcycle.
The barcode scanner is pretty neat too! You can scan a product [in-store] for its retail price and you could even scan a product to read up on it.
Every time you purchase a Liqui Moly product [using the App] you get rewards [which are stored on the App] and these rewards can get you anything from a discount to a performance drive in a Ferrari.
Go check out the Liqui Moly App it's well worth a look and is free to download from both Google Play and the Apple Store. For more information visit: www.liqui-moly.co.za
Oh Yes! I nearly forgot if you spend over R1000 on Liqui Moly products in the next few weeks, then you automatically get entered into a lucky draw where you stand a chance of winning tickets to the last race of the 2020 MotoGP in Valencia.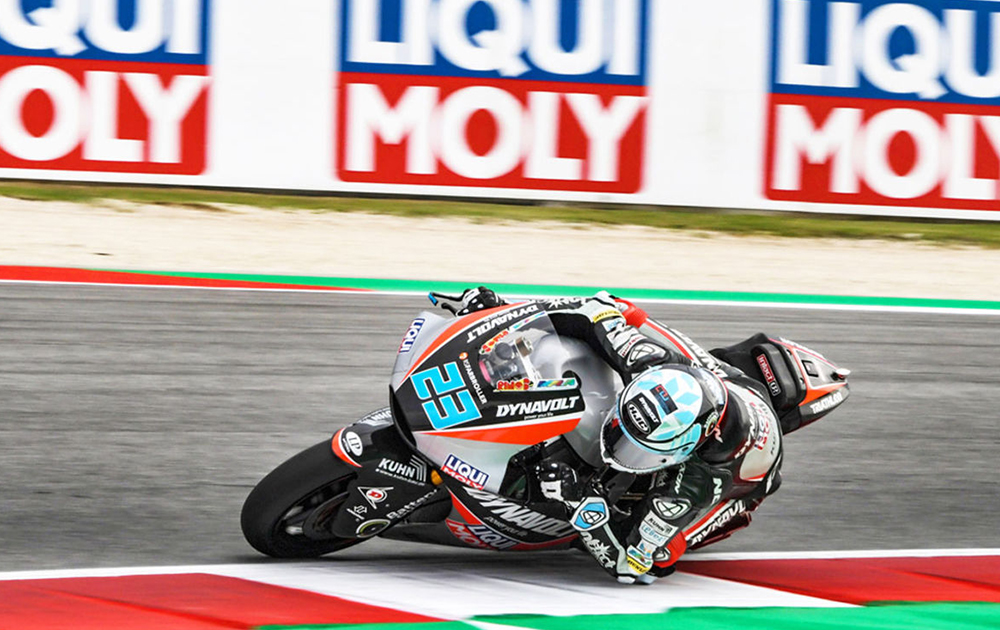 Next up was Herman van Tonder [the founder of MotorRadical], Herman had prepared a brief yet thorough presentation for us.  If you are not familiar with MotorRadical, they are a company based in Pretoria North that manufactures high-quality adventure accessories such as top boxes, bash plates, crash bars, panniers and headlight guards.
MotorRadical has been running for the last five years now and they handle the entire process from raw material to packaging and shipping. All of MotorRadical's products are locally designed, manufactured and tested to outlast any adventure.
MotorRadical even goes as far as 3D scanning each bike in development to make sure that their products fit and look great. I don't know about you but I want my next adventure bike kitted with these high-quality products.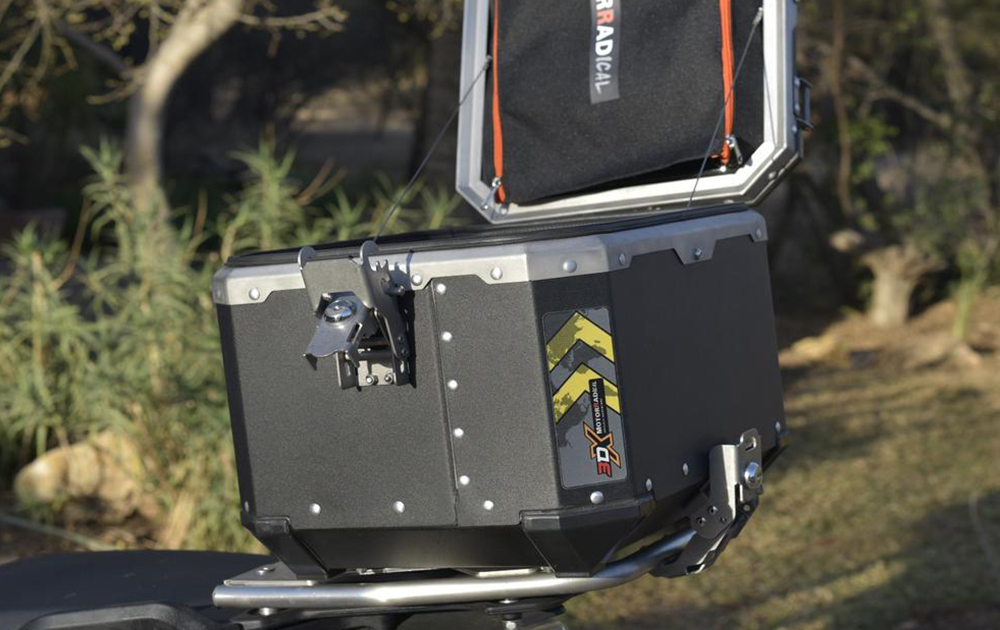 As from us at ZA Bikers we look forward to seeing these two brands succeed in the hands of AMP and we too look forward to reviewing some of their product offerings in the foreseeable future.