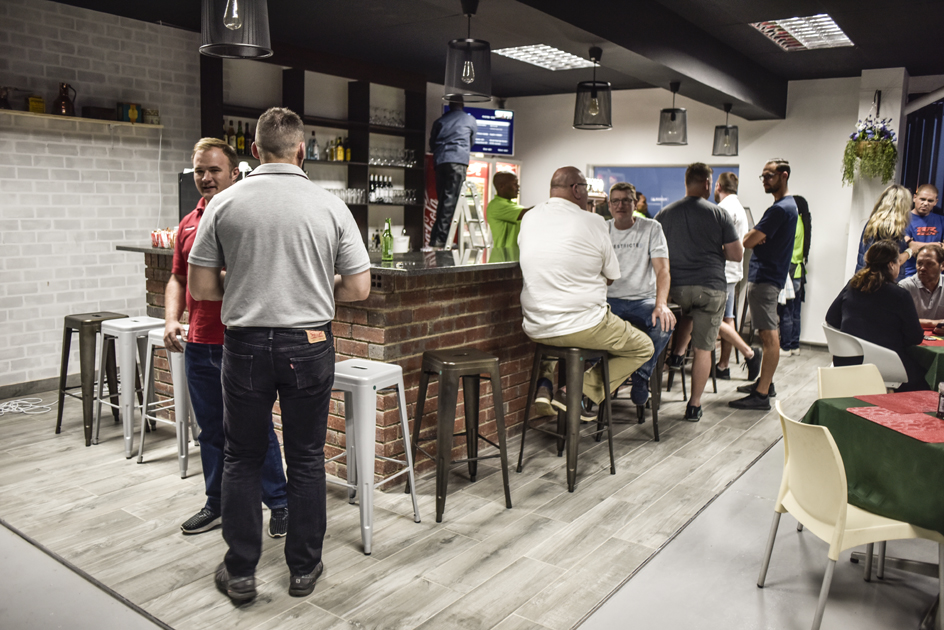 We were invited by Biker's Warehouse to join them and a few familiar faces for a tasty evening of European cuisine. "PREGOS", is the name of the all-new in-house restaurant at Biker's Warehouse and boy can they make some good food. We entered the restaurant on the newly built west end of the Biker's Warehouse building, where you can opt to sit outside on a deck or inside of a Portuguese decorated Café.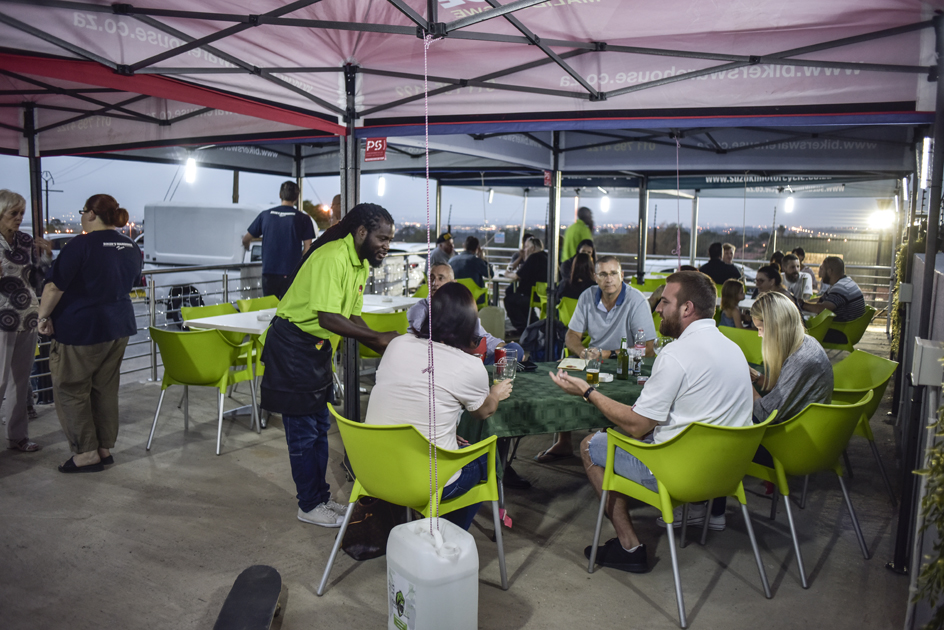 Whilst waiting for the food we socialized around the bar area where many of us were kindly served a 'cold one' by PREGOS well-mannered staff. Within no time, the restaurant was packed to the brim with like-minded people and the food was on its way out.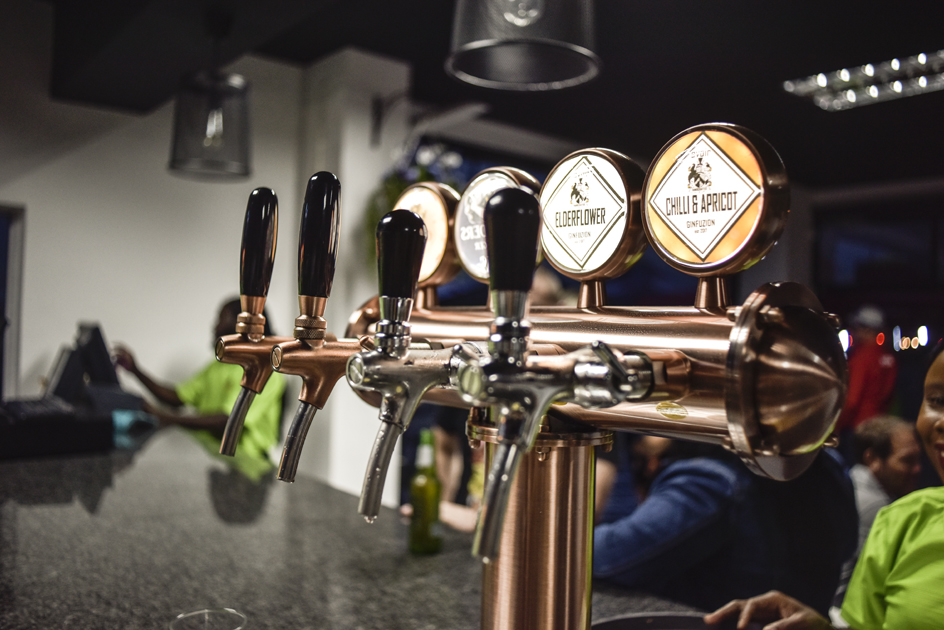 Coming from a Portuguese household myself, I was really looking forward to tasting what PREGOS had to offer. It was a dish-her-up-yourself kinda thing and we had a wide variety to choose from. My plate was stacked with prawns, calamari, chicken and a side of chips to end it off.
The food went like a 'homesick mole', not only was the food great but so too was the vibes. I will be supporting PREGOS on my future visits to Biker's Warehouse from here on out, that's for sure.
For more information visit: www.bikerswarehouse.co.za