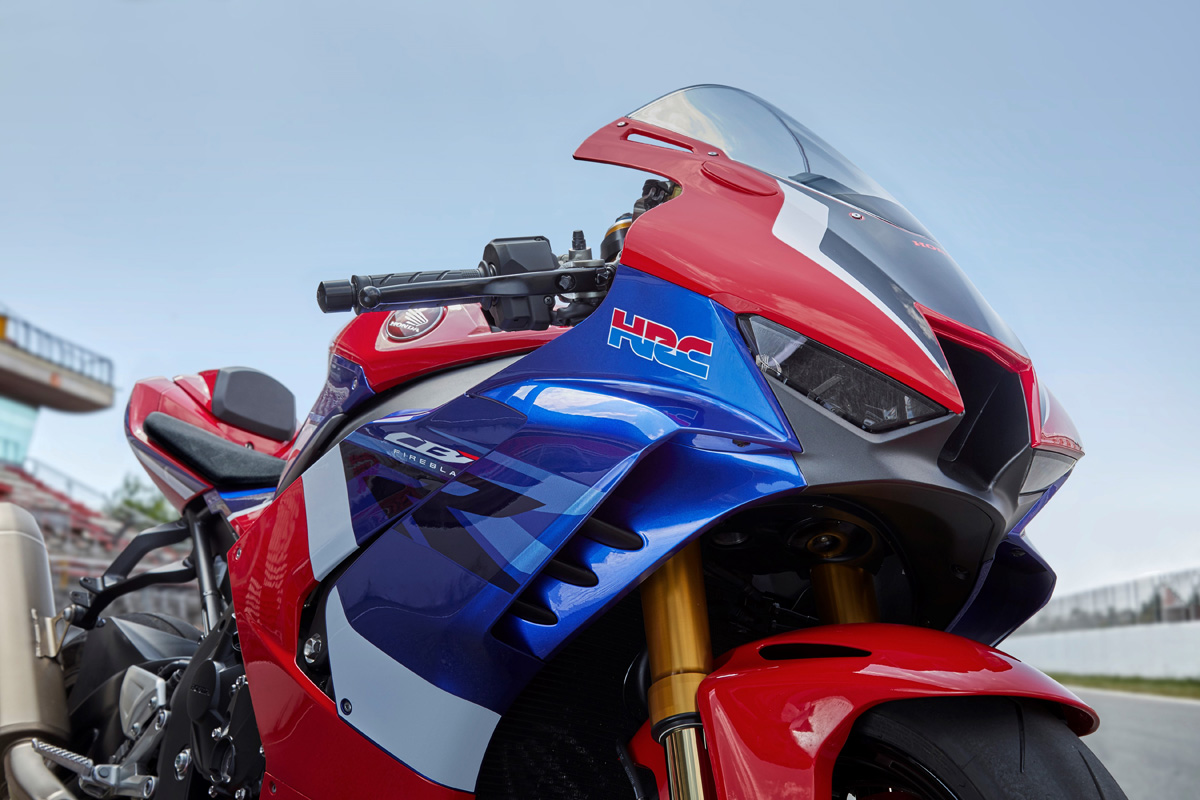 Honda has been slightly off the pace in recent years in the Superbike stakes. Or is it simply that the opposition surged ahead? Well, all that ended as they threw down the gauntlet, taking the covers off their spectacular new Fireblade.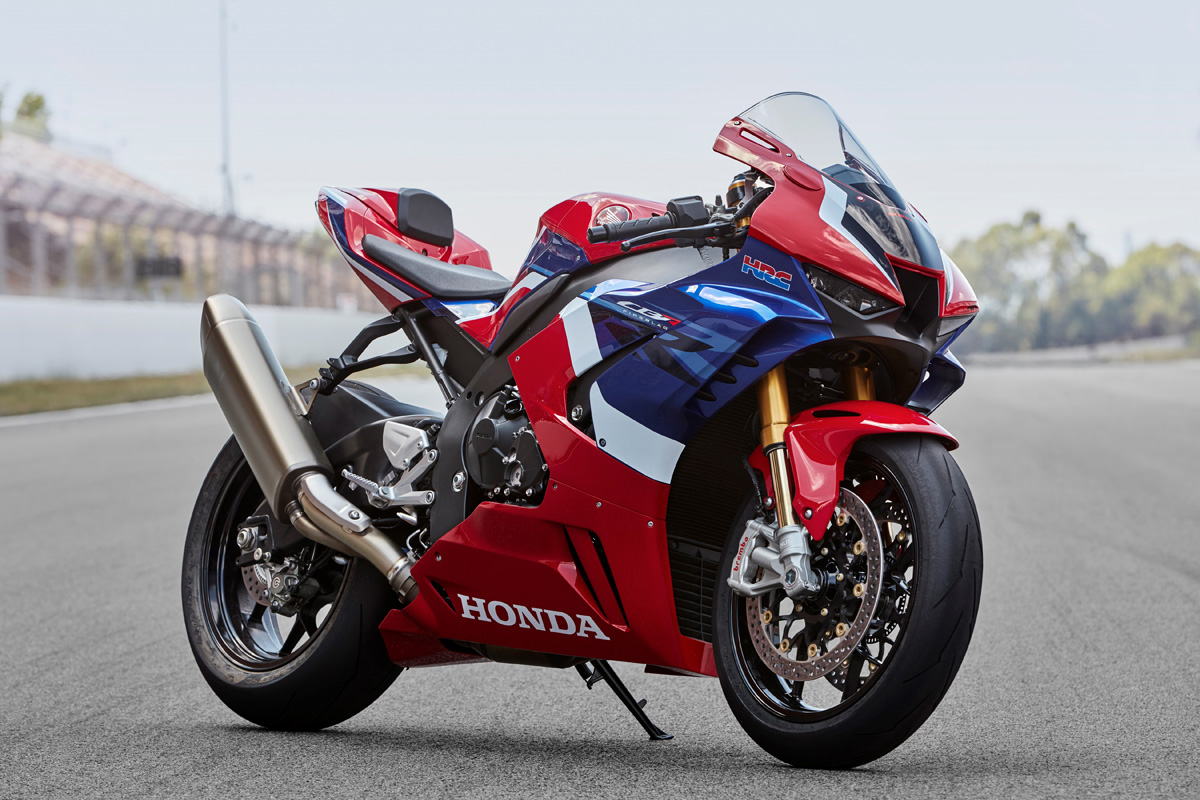 This is not an evolution of any previous 'Blade with a tweak here and there, but rather a totally new bike. The only thing that it has in common with the previous generation Fireblade is an inline four-cylinder engine layout.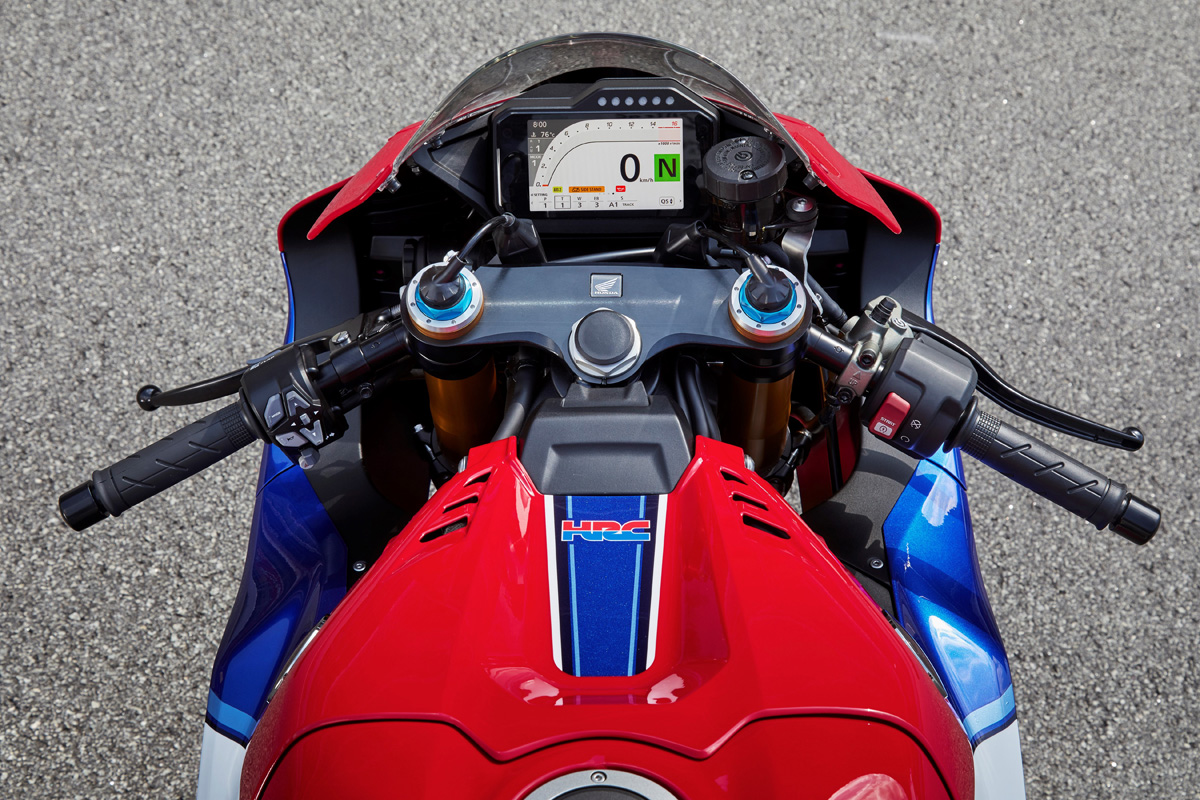 Even then it is only the layout that is similar. This latest Fireblade mill drinks deeply from Honda's well of MotoGP technology. In fact, many aspects of this bike share technology with Marc Marquez's all-conquering RC213V-S.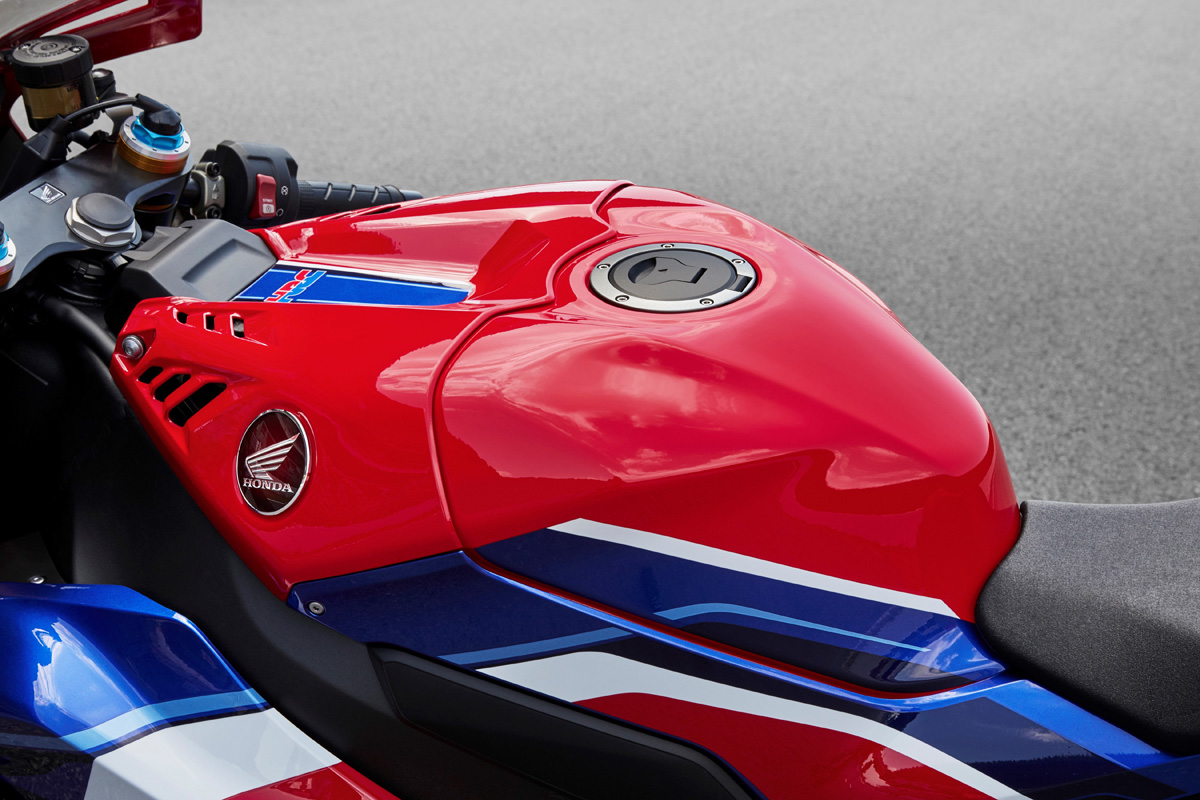 Honda leaves no illusion as to the intended playground of their new 'Blade. To quote their press release, "built with an unwavering focus on circuit riding". It shares an identical oversquare bore and stroke with the MotoGP bike as well as combustion and low friction technologies.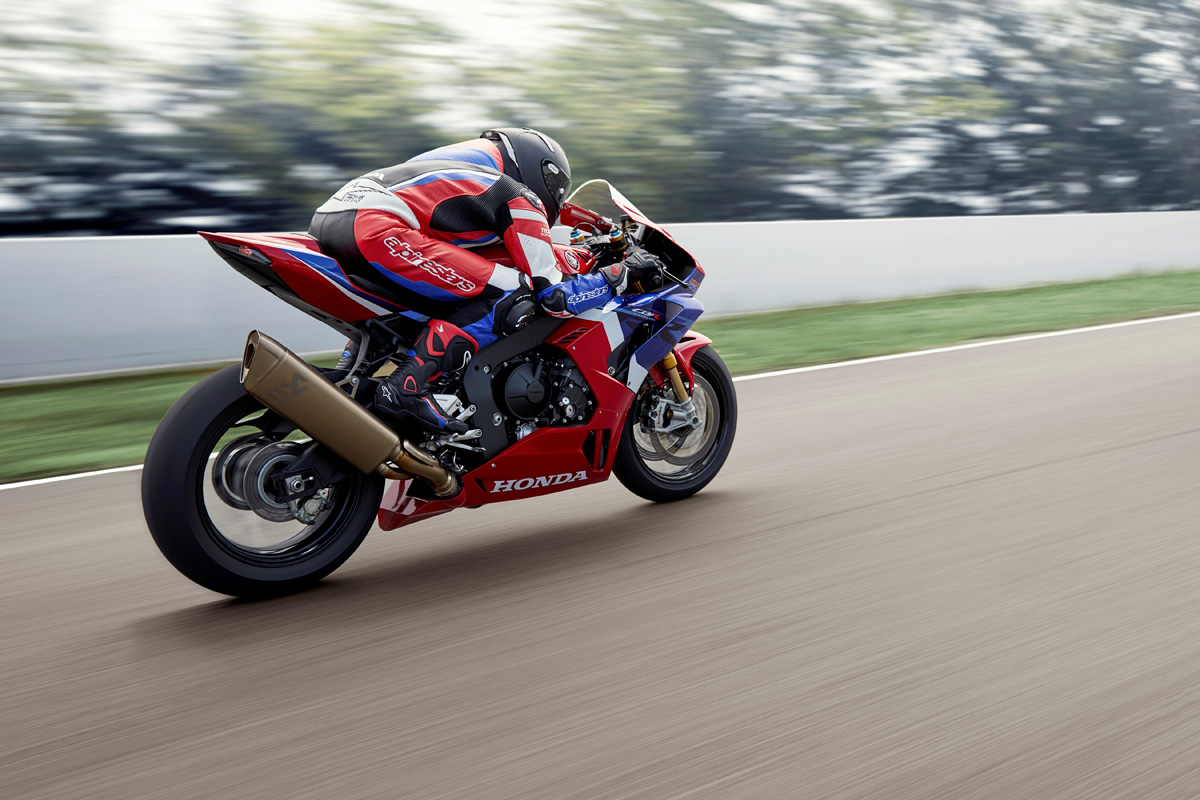 Reading the technical specs is like a tutorial on modern high-performance engine building. No effort has been spared in making sure that this bike will sit on top of the altar of speed. The bike will be available in two models. A CBR1000RR-R, as well as an exotic SP version.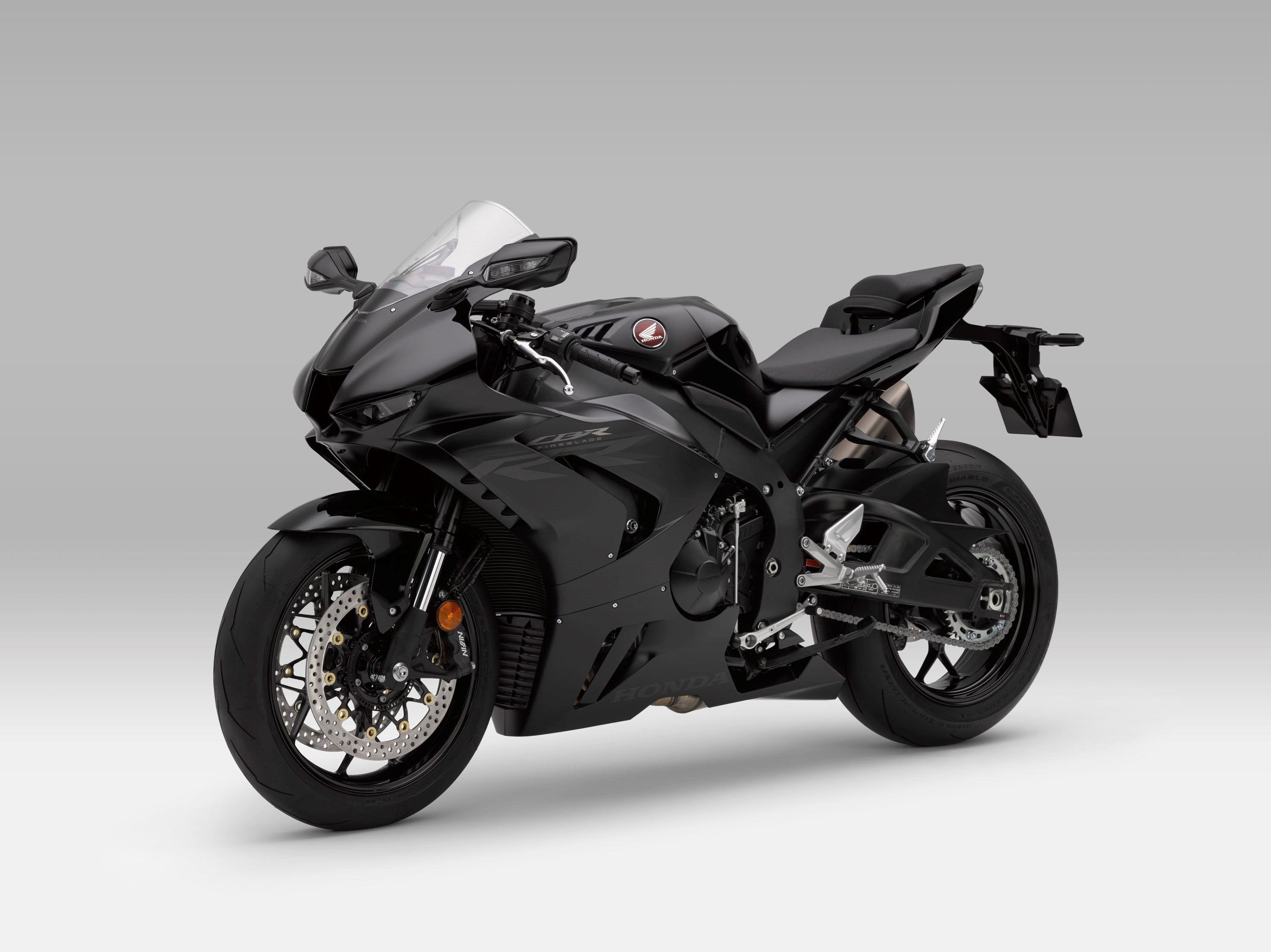 Selectable torque control, a start mode, engine brake and wheelie control. It's all there. RCV213V-S style longer swingarm, 3 level electronic steering damper and latest generation Öhlins Smart Electronic suspension.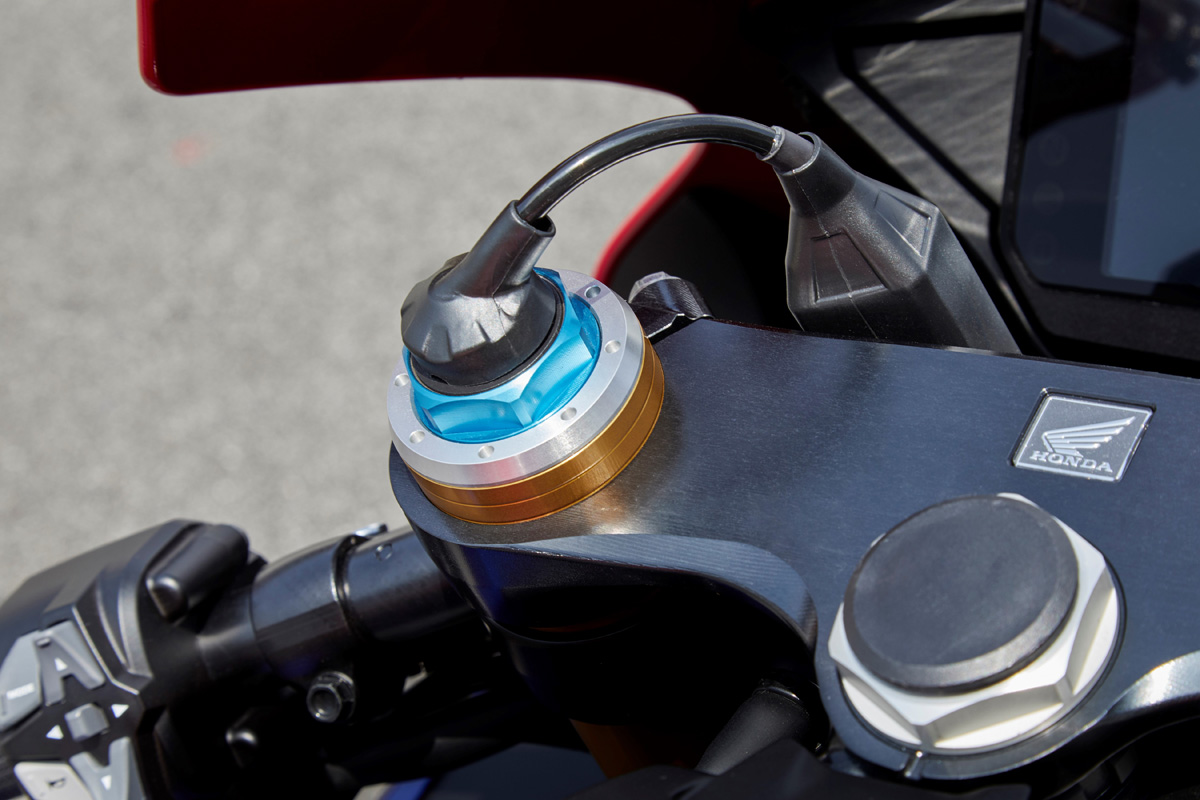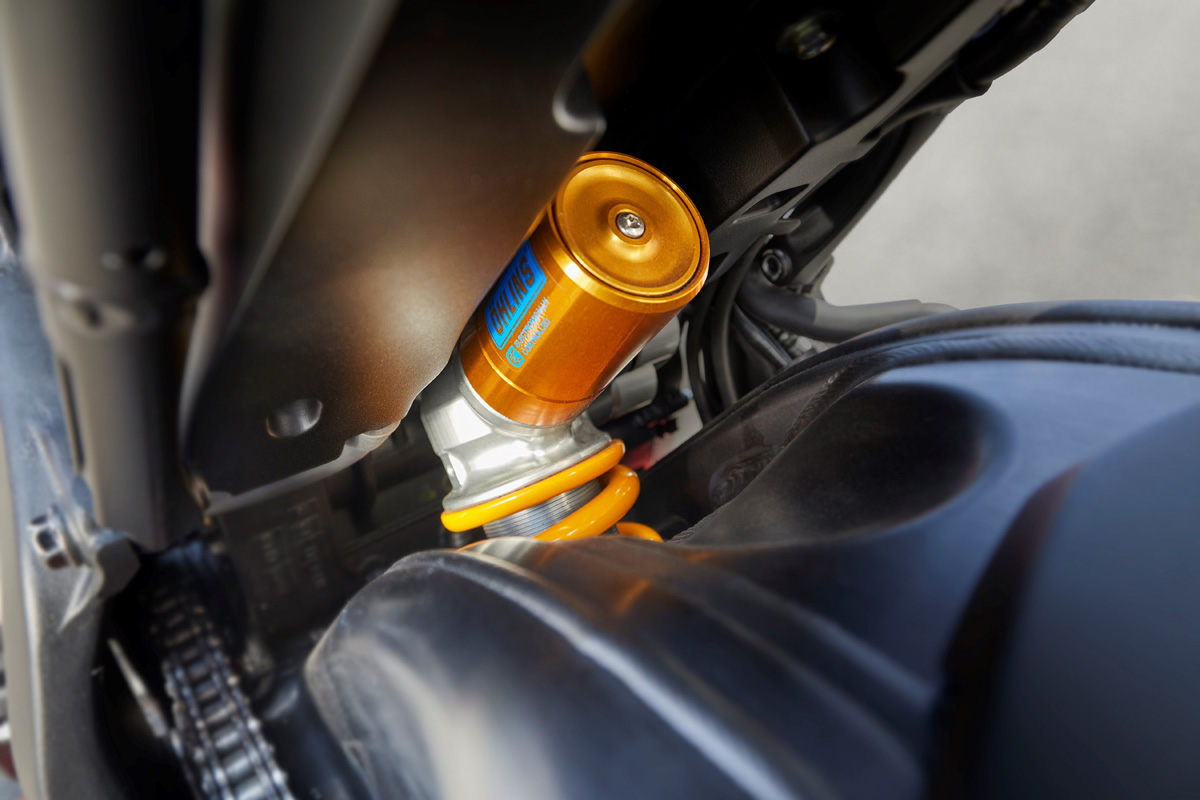 The brakes are Brembo Stylema which are bolted onto a completely new aluminium chassis.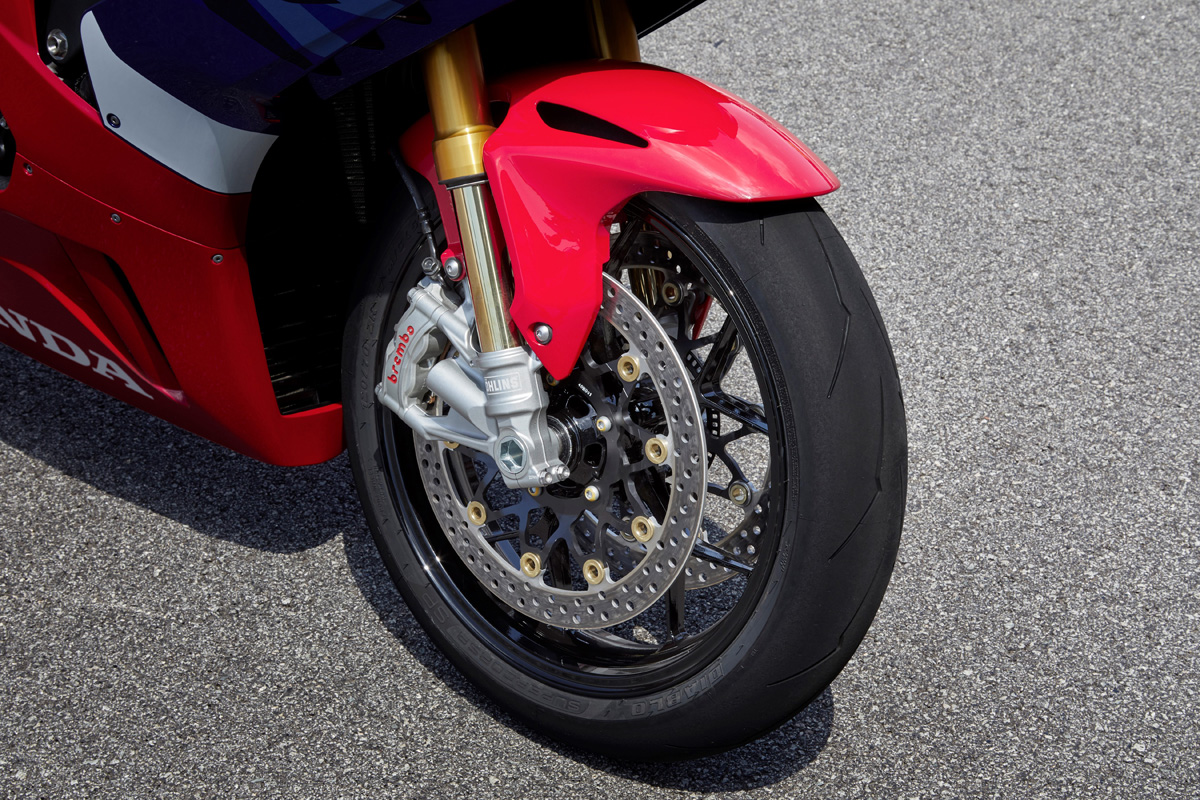 The bodywork is beautiful. Resplendent in HRC colours, the fairing sports MotoGP style winglets for high-speed downforce.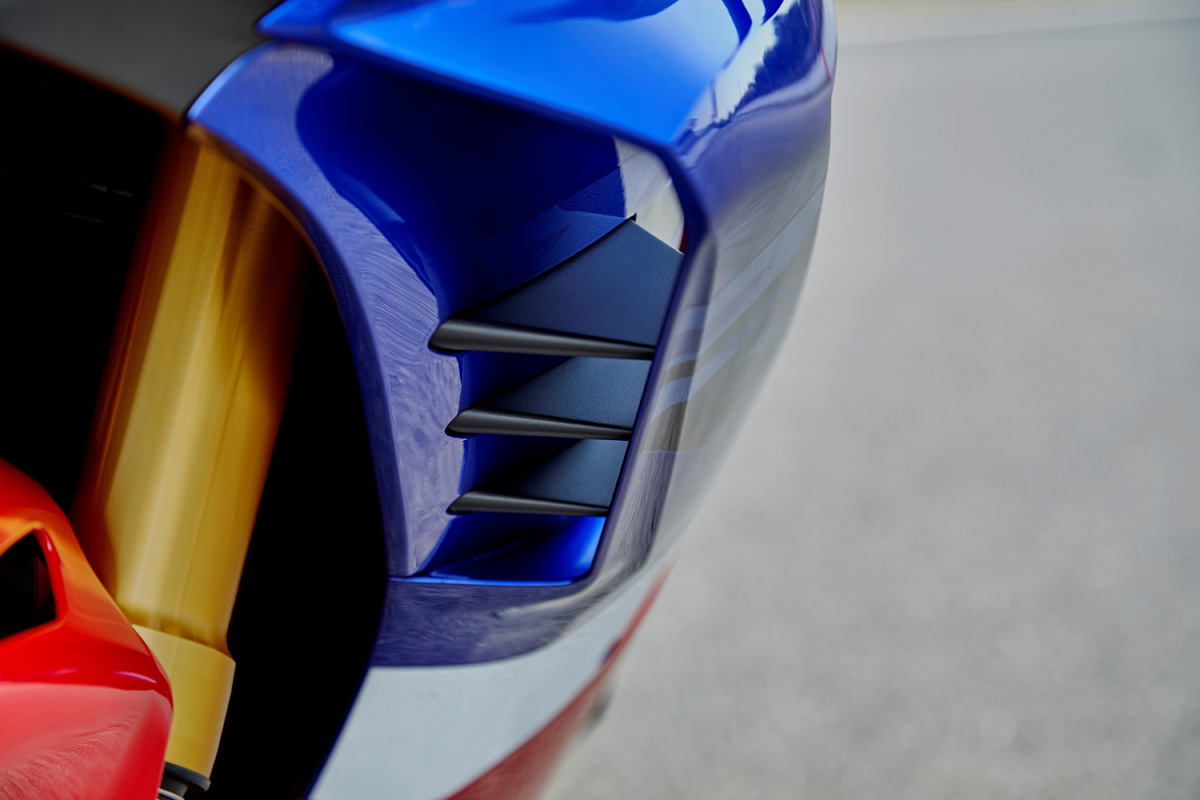 The obvious question posed by the Superbike faithful is "how much power does it make"?. In the past, Honda has tended to build bikes with decent, yet never class-leading power. They have tried to achieve an overall balance rather than sheer brute power.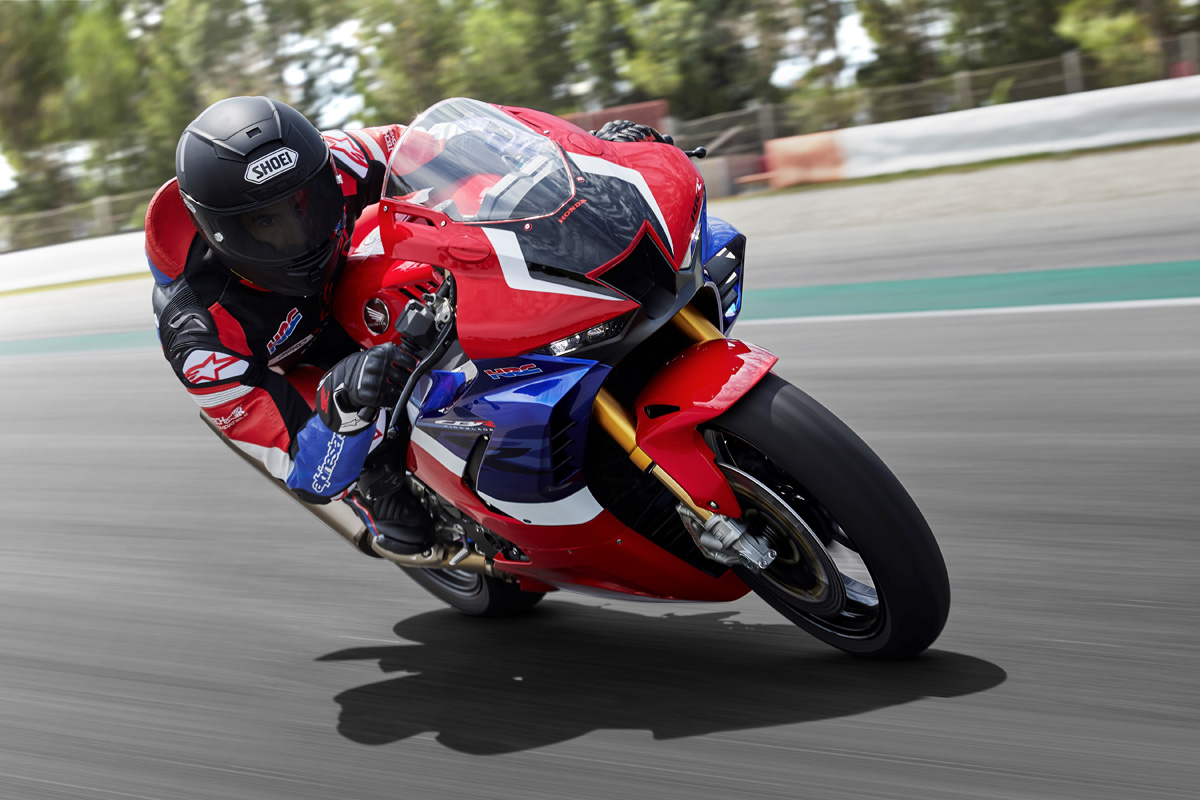 This too has changed. At 160 kW @ 14500 rpm and 113 Nm @ 12500 rpm it now goes toe to toe with the best of them!. The exhaust end can was developed in conjunction with Akropovic and has an exhaust valve for enhanced midrange.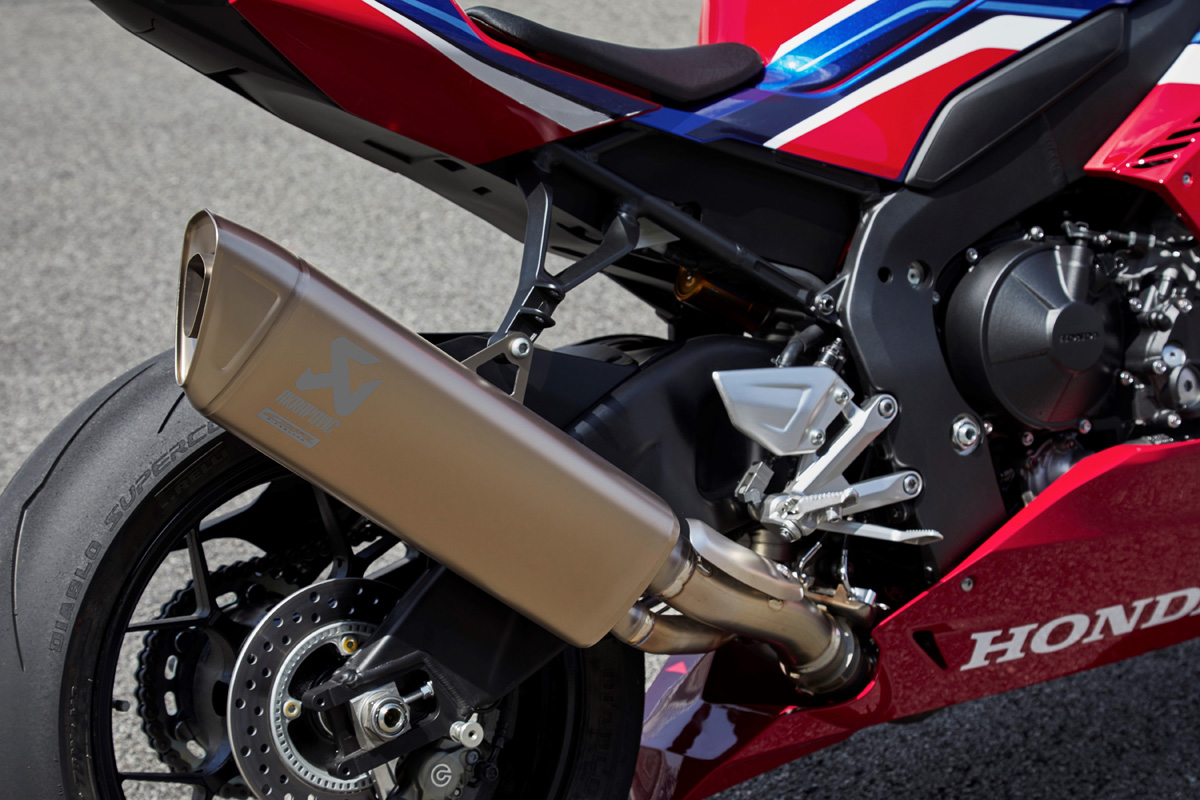 The electronics package is state of the art and can be monitored via a TFT display. The bike sports Honda's Smart Key system which dispenses with the need for an ignition switch.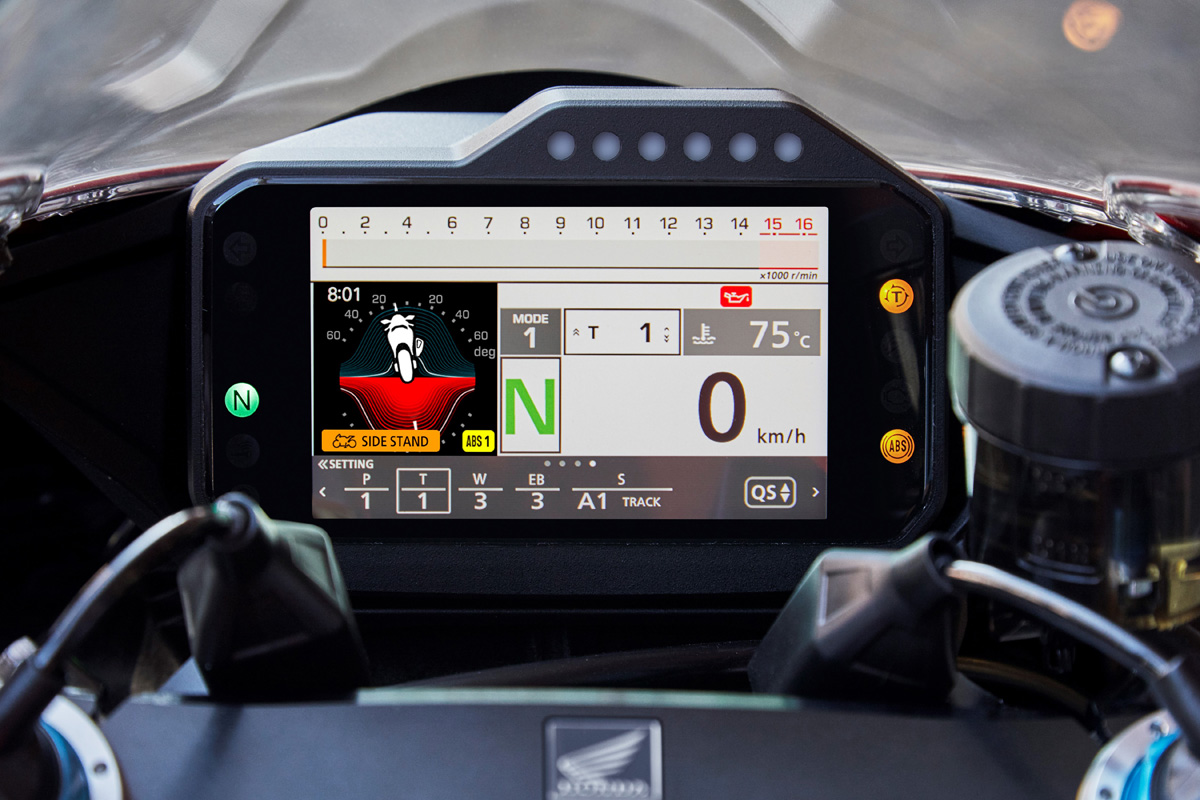 This facilitates the Ram Air system built into the fairing to flow through the frame to the airbox enhancing high-speed power. Wet weight is a mere 210 Kg's, giving the Blade a serious power to weight ratio.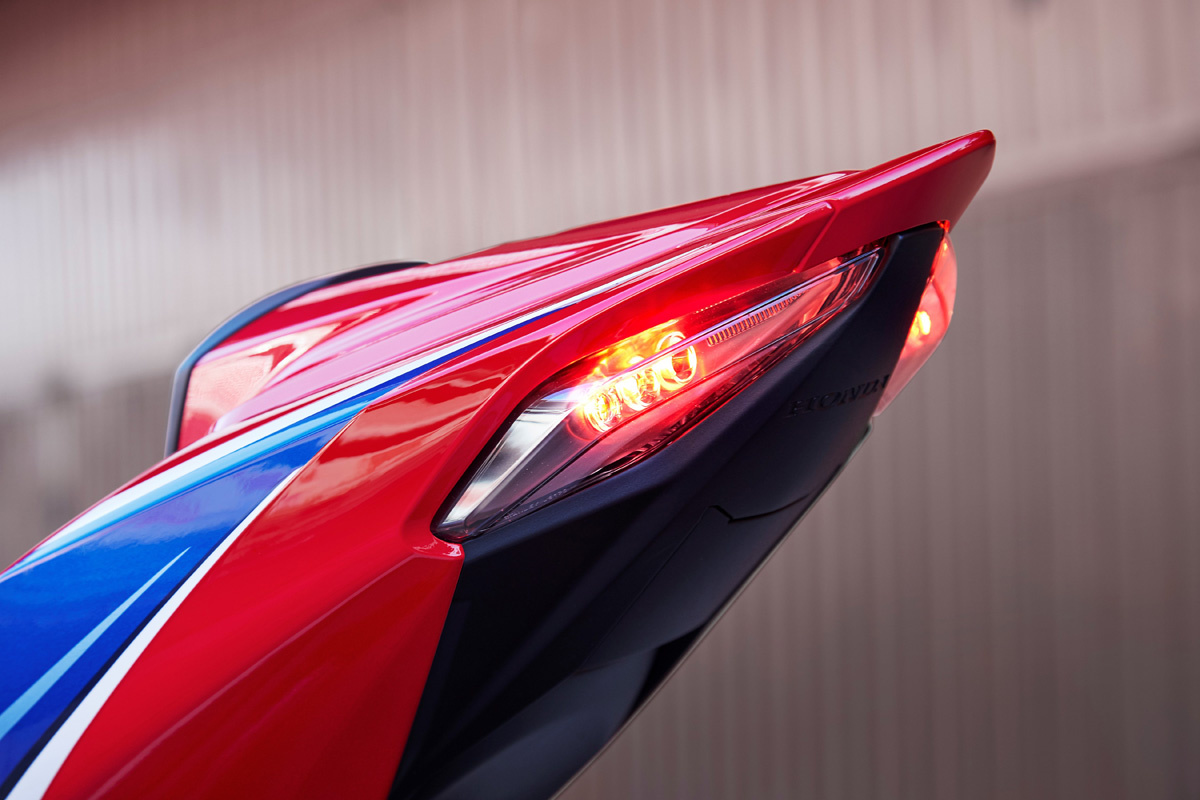 The HRC influence is palpably apparent when you study the overall design and build of the new Fireblade. The message sent out to the opposition is very very clear. The sleeping GIANT is sleeping no longer!
Availability
Availability and pricing of the 2020 Honda Fireblade into South Africa is yet to be confirmed, as soon as we get confirmation from Honda South Africa, we will update you.