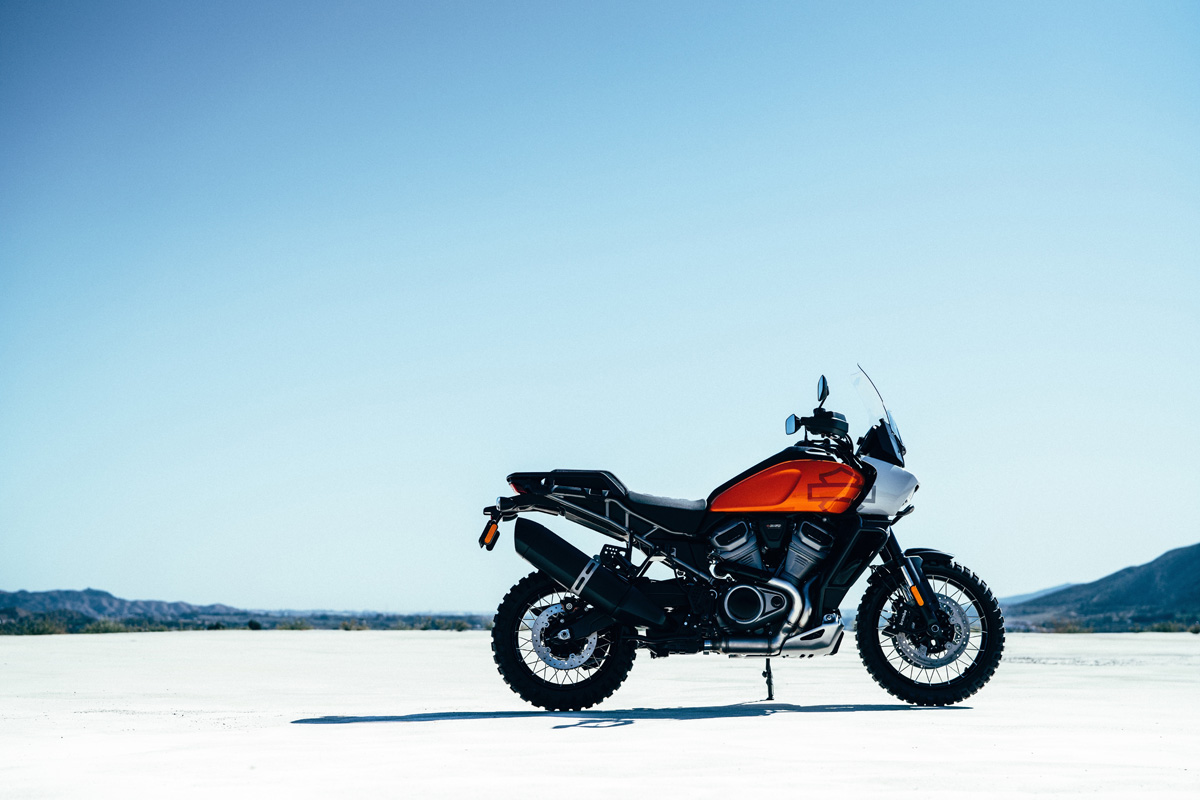 The Motor Company announced the arrival, in late 2020, of their first Adventure Touring motorcycle, the Pan America. For those who might scoff at this additional model given H-D's history of building cruisers, just take note. The new water-cooled 60 degree 1250cc V-Twin motor designed to power this new Adventure bike churns out a whopping 145 horsepower. That is more than BMW's 1250 shiftcam motor. This shows serious intent from the Motor Company! Torque is rated at over 90 Ft-Lbs.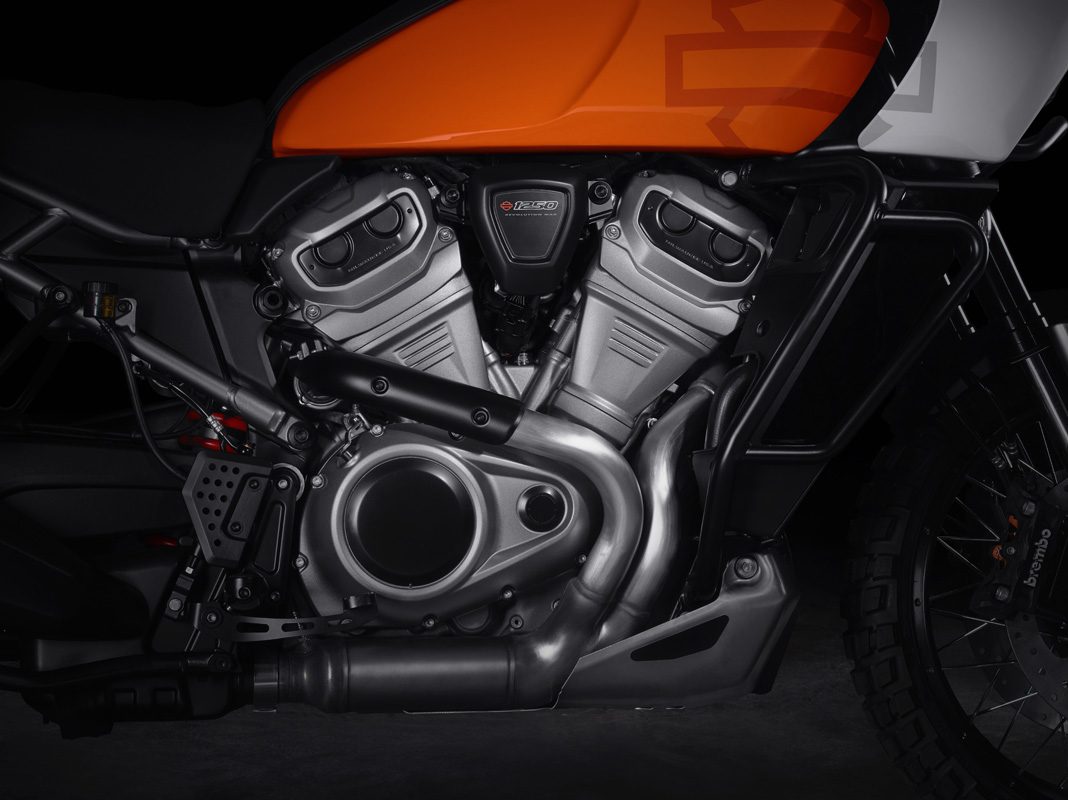 The counter-balanced motor is both smooth and slim. Perfect for Adventure application, just ask KTM. Whilst information on the new Pan America is still scant, photos suggest decent suspension travel from USD front forks and a single rear shock.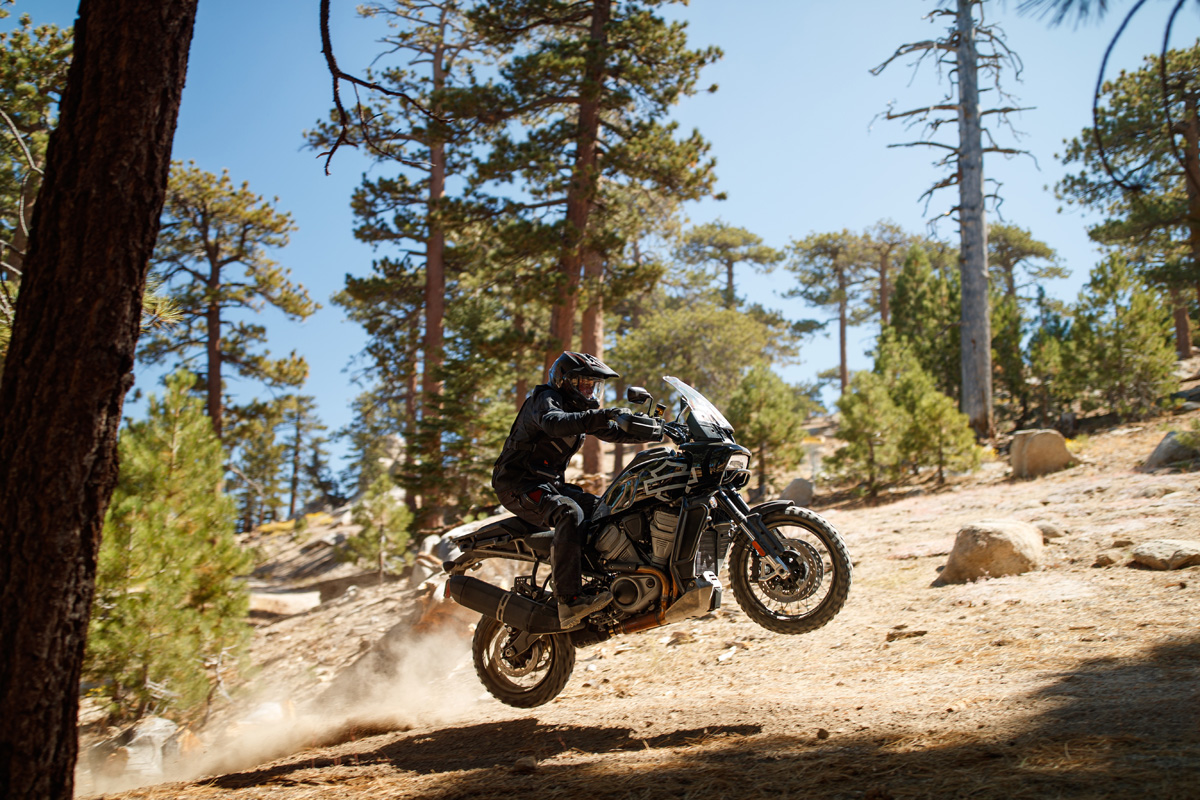 Spoked rims are laced for tubeless tyres and the bike is complete with proper wind protection, bashplate, handguards and knobbly tyres. The subframe is a lightweight trellis design. Both brakes and tyres are bespoke, having been developed in conjunction with Brembo and Michelin respectively. You can do that when you have the market clout of Harley-Davidson!. Certainly a story well worth following.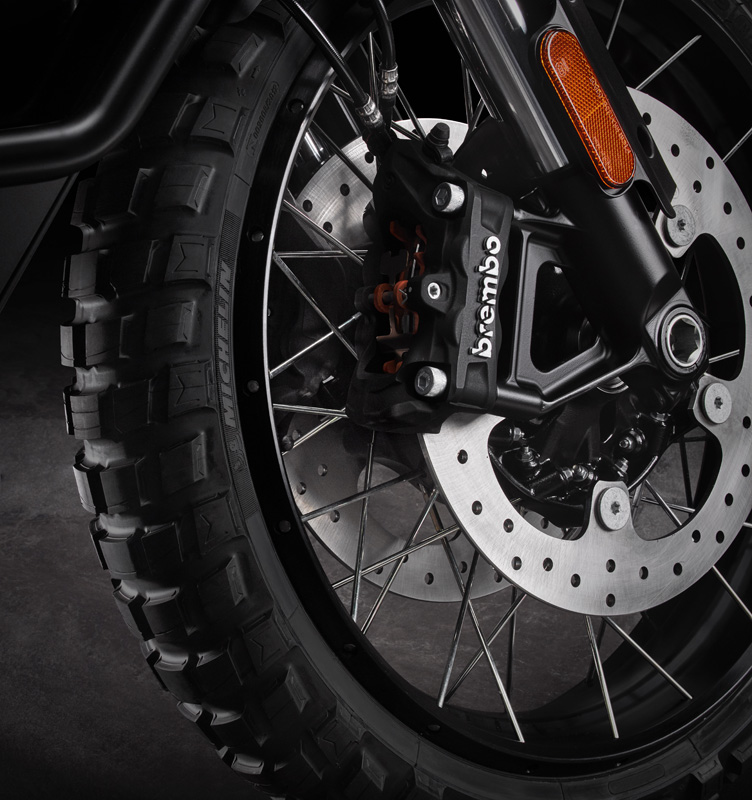 Seems like the instrumentation is a TFT display, although we can only confirm that when we get a pic of the bike switched on and the display illuminated.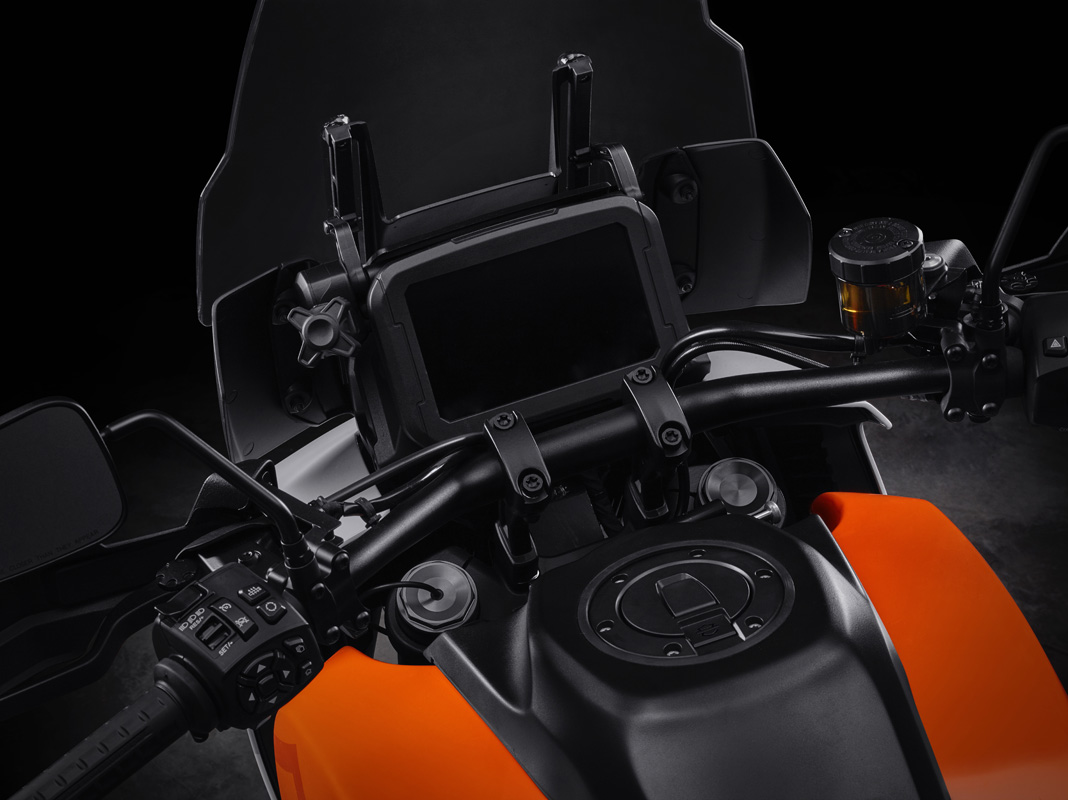 The good news doesn't stop there! H-D will also be building a streetfighter styled bike called the Bronx which will come with a 975cc version of the new Revolution Max engine. A 1250 version is also envisaged. The few photos that we have seen suggest something really proper.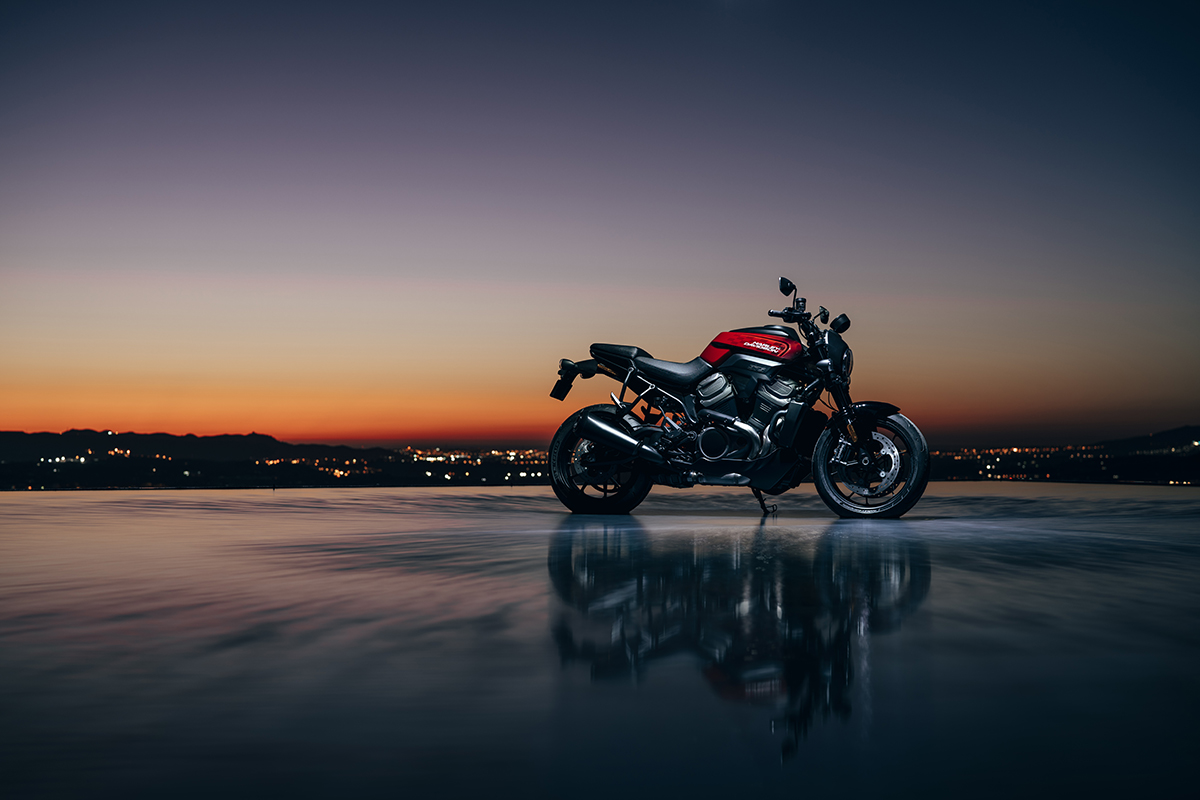 The Motor Company know what is out there and are unlikely to come to market with something that is not properly competitive. The smaller Revolution Max motor is by no means limp, pumping out 115 odd horsepower and over 70 Ft Lbs of torque. Take that, Indian Scout! Although touted as 2021 models we should see them on showroom floors by late 2020 according to Harley.
Harley-Davidson have a rich and illustrious brand history and heritage but considering the "Millennial market" out there, need to think outside the box. The news of these exciting new models is proof positive that they are doing just that!.