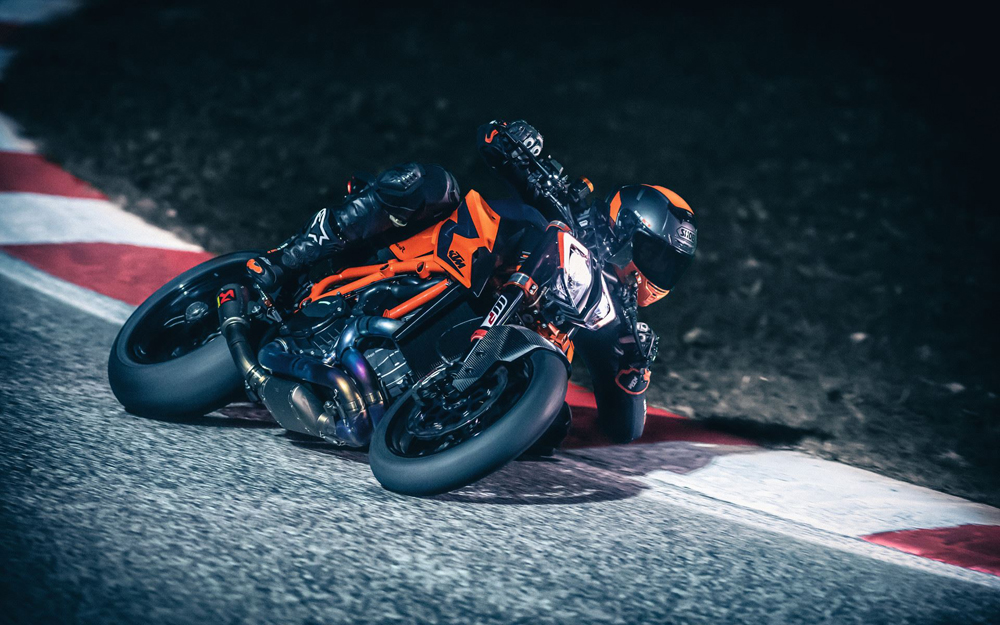 KTM's press conference at the EICMA show in Milan today didn't reveal any major surprises. Instead, alongside the already-shown 2020 KTM 1290 Super Duke R, the Austrian firm unveiled the new 890 Duke R and 390 Adventure. Both are models that we all knew were coming, and all of them look as good as expected.
Let's take a closer look…
2020 KTM 1290 Super Duke R
The KTM 1290 Super Duke R is one of the best big-bore nakeds you can buy, and KTM have made it even more nuts for 2020. The new Super Duke R features an all-new chassis, refreshed styling and updated electronics.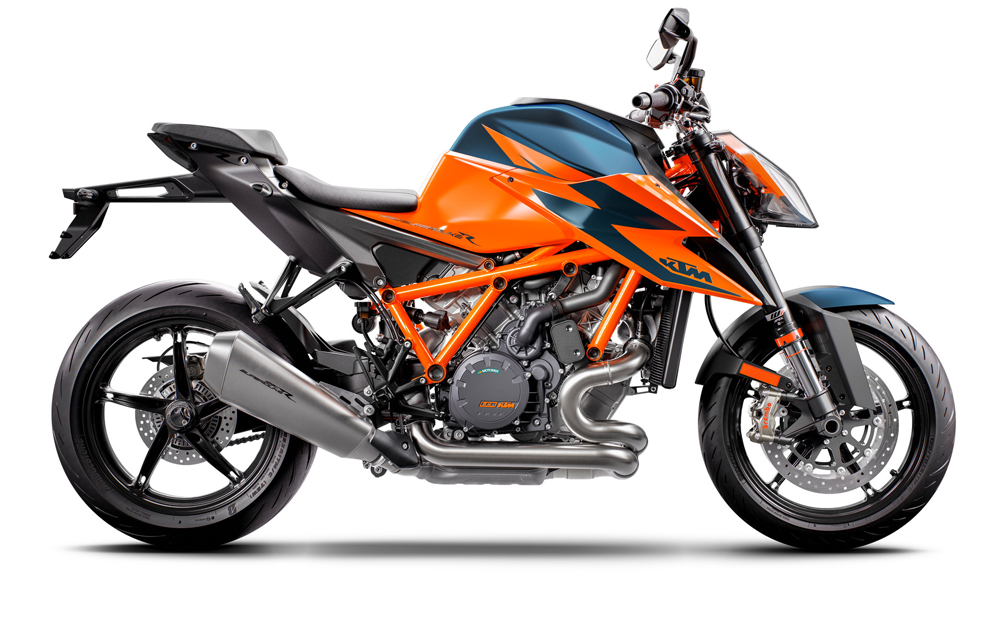 At 189 kg dry, it's now 6 kg lighter than before. It's built around a tubular Chromoly frame, that's said to have three times the torsional rigidity of the previous models. The subframe's an aluminium and carbon composite affair, and the brakes and WP Suspension have been updated too.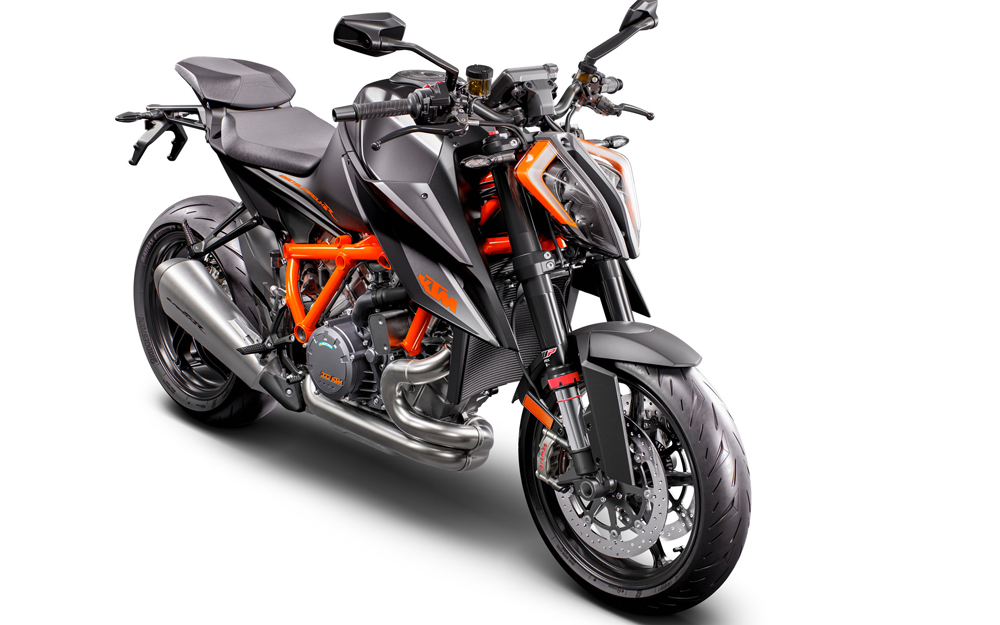 KTM says that the 1,301 cc LC8 motor has been subtly improved, but it's making pretty much the same numbers as before (177 hp and 140 Nm). Reading KTM's website, it seems most of the updates are around making the engine run more optimised (features include lighter crank cases, forged pistons, titanium inlet valves and more). We'll have to ride it to see what effect the changes have had.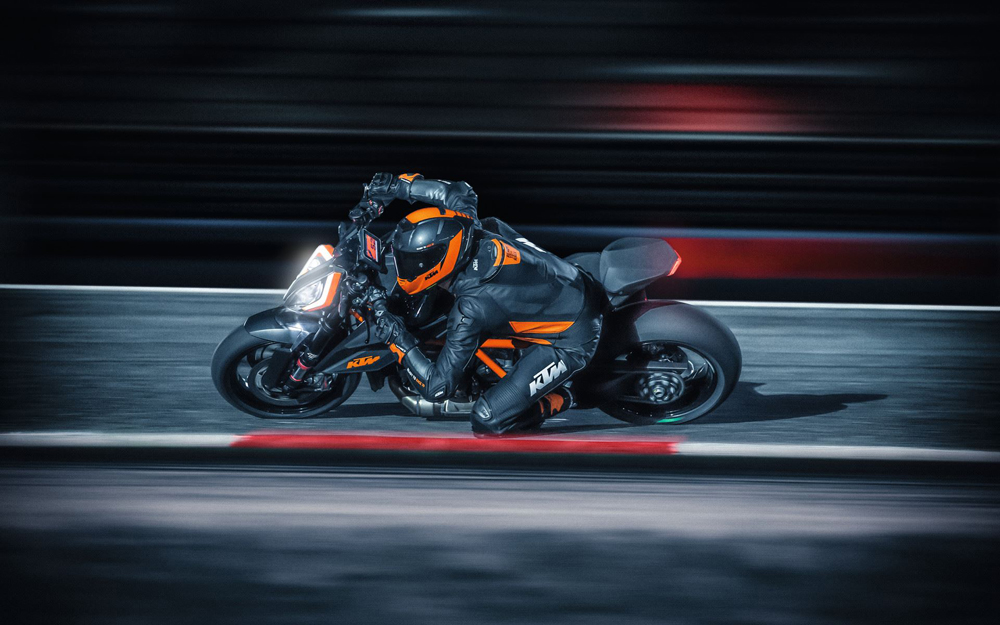 KTM have also improved the rider aid package, with changes to the quickshifter, anti-wheelie control and rider modes. The TFT display also features smartphone connectivity, with KTM's My Ride app.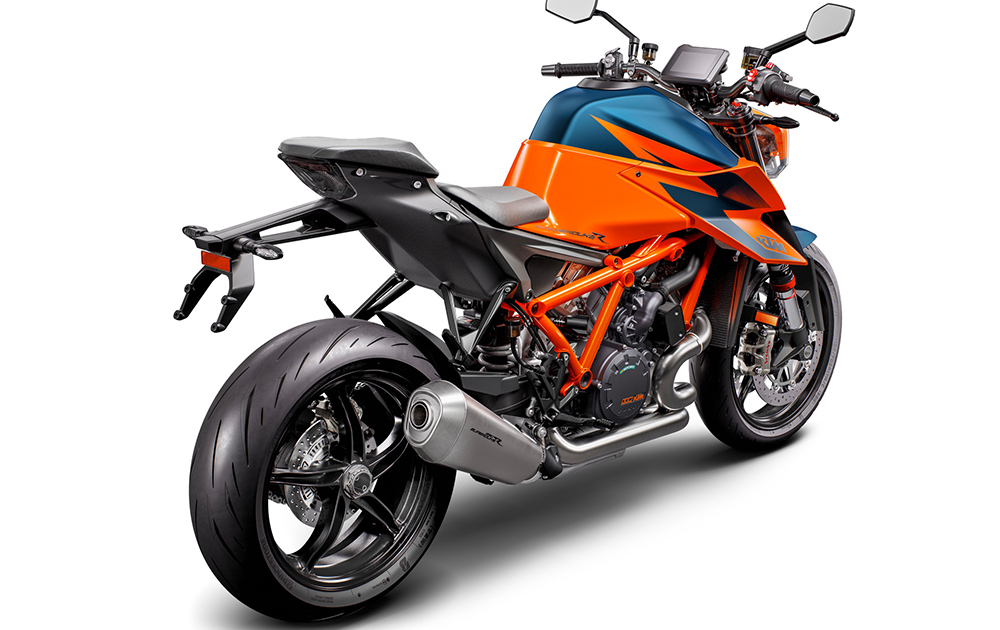 KTM have basically followed a very simple formula: take a great bike, and make every little thing better. Fans of the Super Duke R will be chuffed (and are probably already placing their orders).
2020 KTM 890 Duke R
It feels like the 790 Duke hasn't even been out that long, and the inevitable has already happened—KTM have boosted its capacity. Meet the KTM 890 Duke R, or if you prefer, the 'Super Scalpel.' (See what they did there?)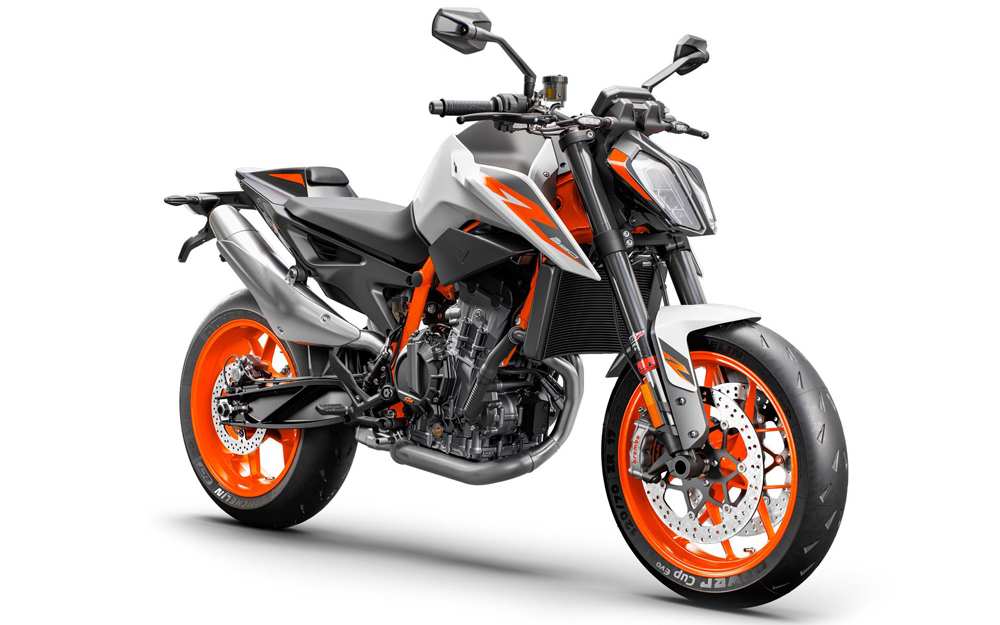 As if the 790 Duke wasn't quick enough, the 890 Duke R is powered by a new 890 cc version of KTM's parallel twin. The new numbers are 121 hp and 99 Nm, which is madness when paired with the 890's 166 kilo dry weight and compact proportions.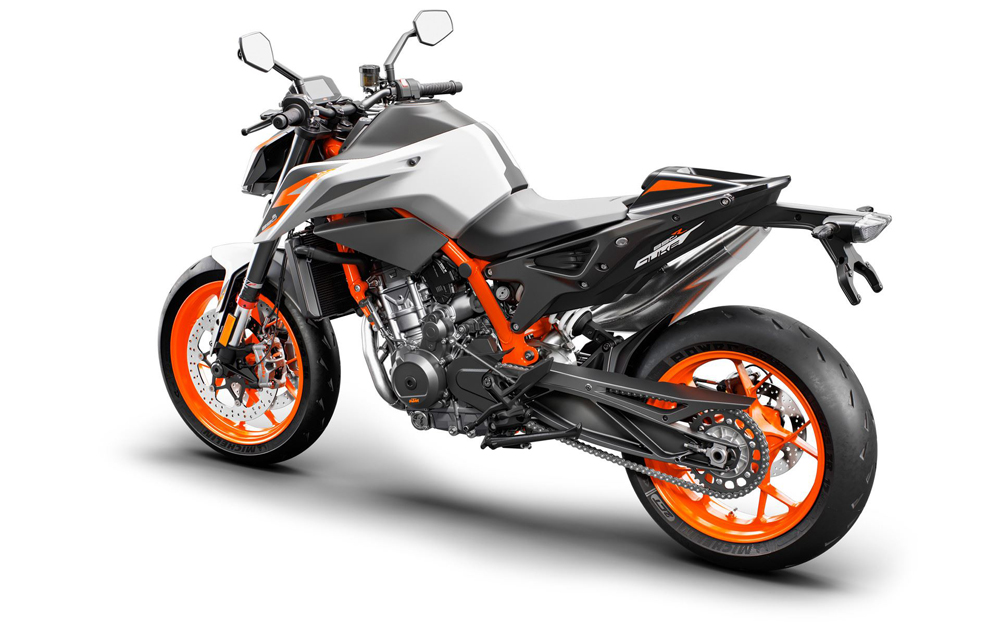 The 890 Duke R also gets better brakes, fully adjustable WP Apex suspension and 'racier' ergonomics. Like the 790, it's based on a tubular chassis with a cast aluminium subframe that also forms the air box. It also has a quickshifter, a TFT display and a full electronic rider aids package.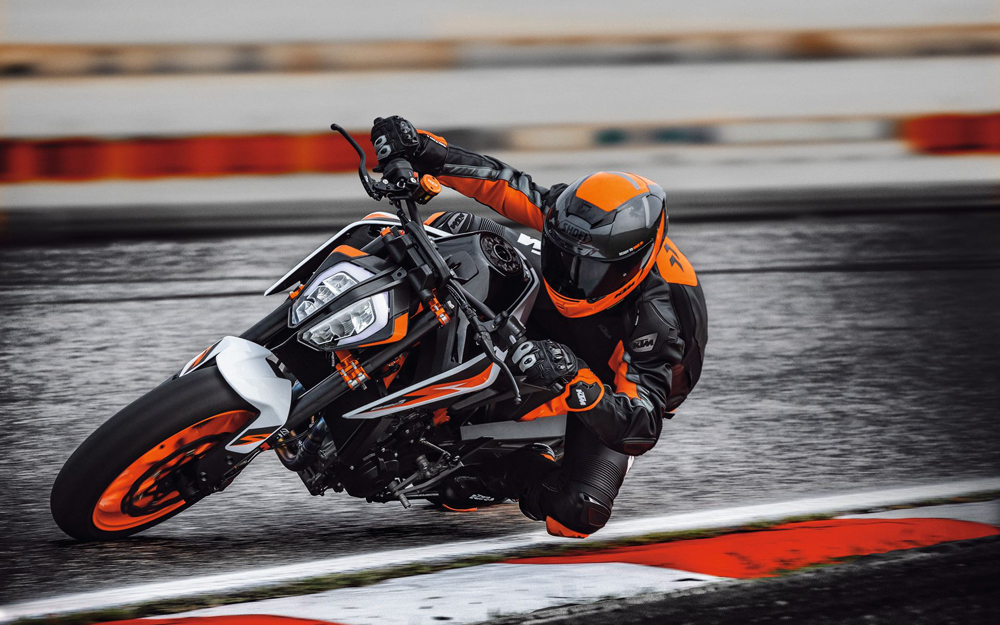 The 890 Duke R doesn't look to be replacing the 790 Duke. Rather, it's a more mental version for those that want a flickable and nimble middleweight naked, that's punching close to heavyweight numbers in a lightweight package. Sjoe!
2020 KTM 390 Adventure
Yes, yes, and a hundred times more, yes. Finally, we get a look at the much anticipated (and desperately needed) KTM 390 Adventure. The small capacity dual-sport scene is on fire right now, and it's about time that off-road giants KTM threw their hat in the ring.
The 390 Adventure uses the extremely beloved and utterly wonderful 390 Duke as a base, with DNA borrowed from the 790 Adventure. As we predicted when spy shots of the 390 Adventure first leaked, KTM have opted for a 19F/17R wheel size combo with cast wheels. (Hardcore dirt bikers were probably hoping for 21F/18R spoked units.)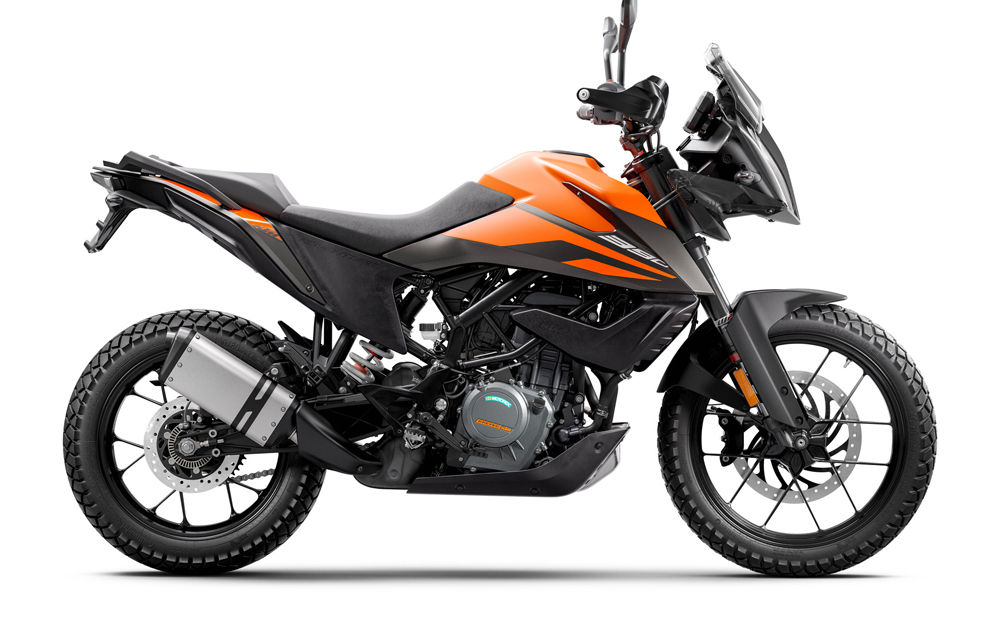 Still, like most small adventure bikes, this one's aimed at weekend warriors rather than hardcore rally enthusiasts. There's a mild 170 mm / 177 mm of travel from the WP suspension (front / rear), and a fairly tall seat height of 855 mm.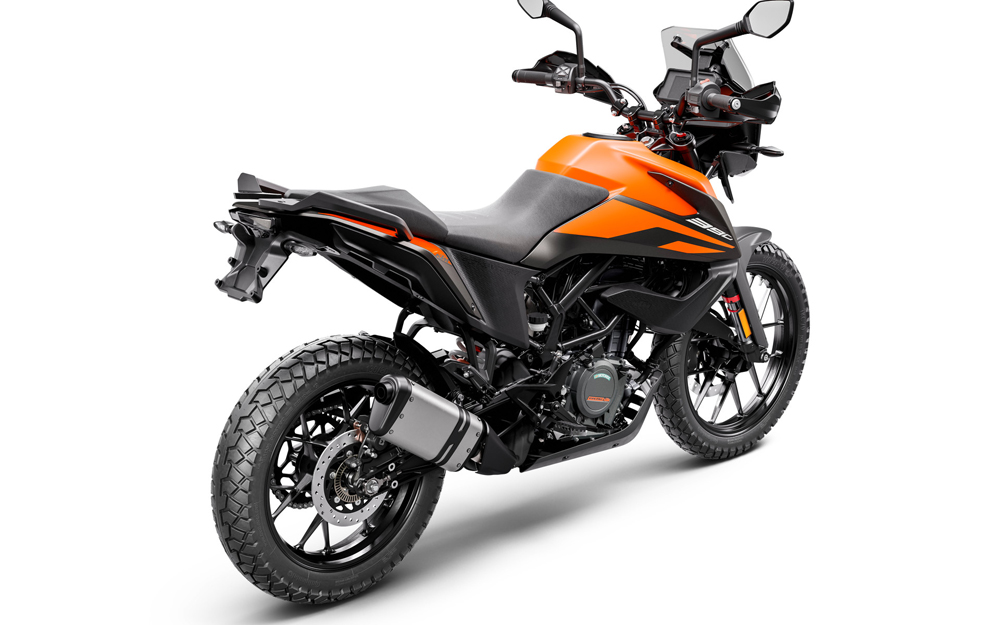 With KTM's renowned 373 cc single pushing out 43 hp and 37 Nm, ride-by-wire throttle and a slipper clutch, there's more than enough usable power on tap. KTM seemed to have nailed the ergonomics too, and we're spotting welcomed additions like a windscreen, hand guards and a bash plate.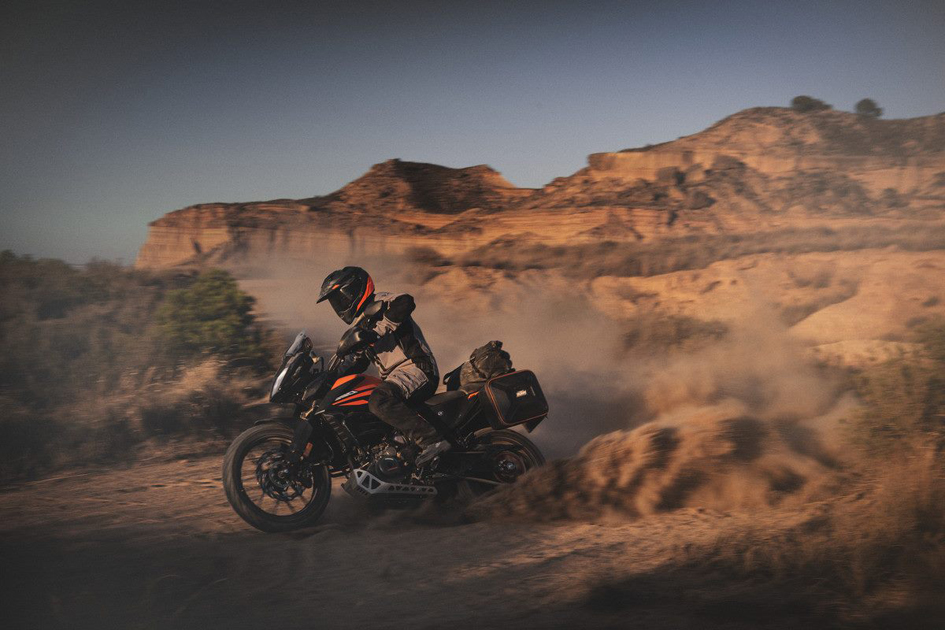 Ultimately the 390 Adventure is going to be pitched to the same target market as the rest of the bikes in this class: first-time buyers looking for something to both commute and #ADVRide on.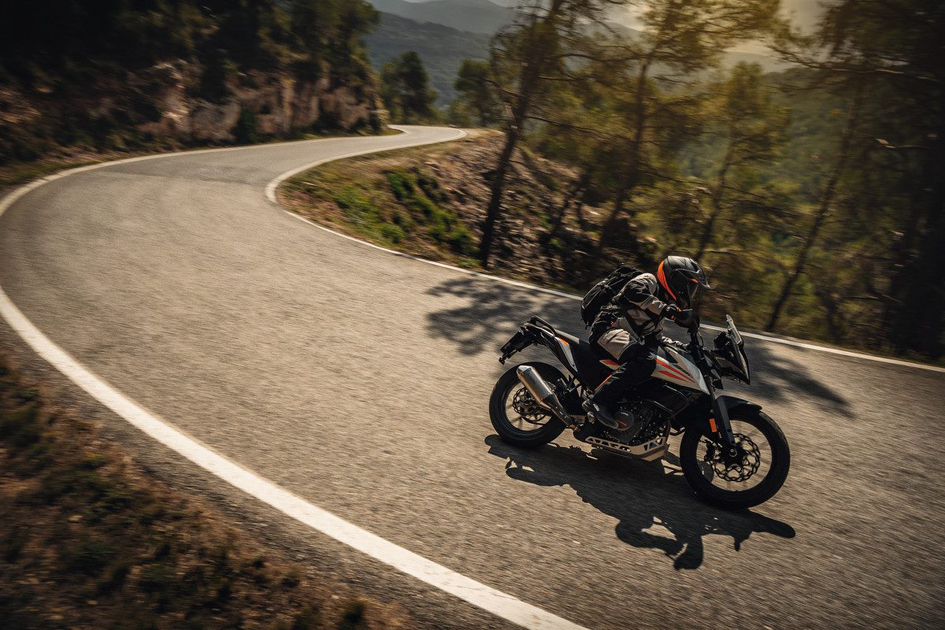 It's definitely one of the better looking mini-adventures out. And if it performs anywhere near as well as the 390 Duke does, it'll sell like hotcakes.