Yes, you read correctly! BMW has increased the capacity on their year old, cross-plane, parallel twins from 853cc to 895cc for the new roadster and adventure sports models. Hence the F900 designation.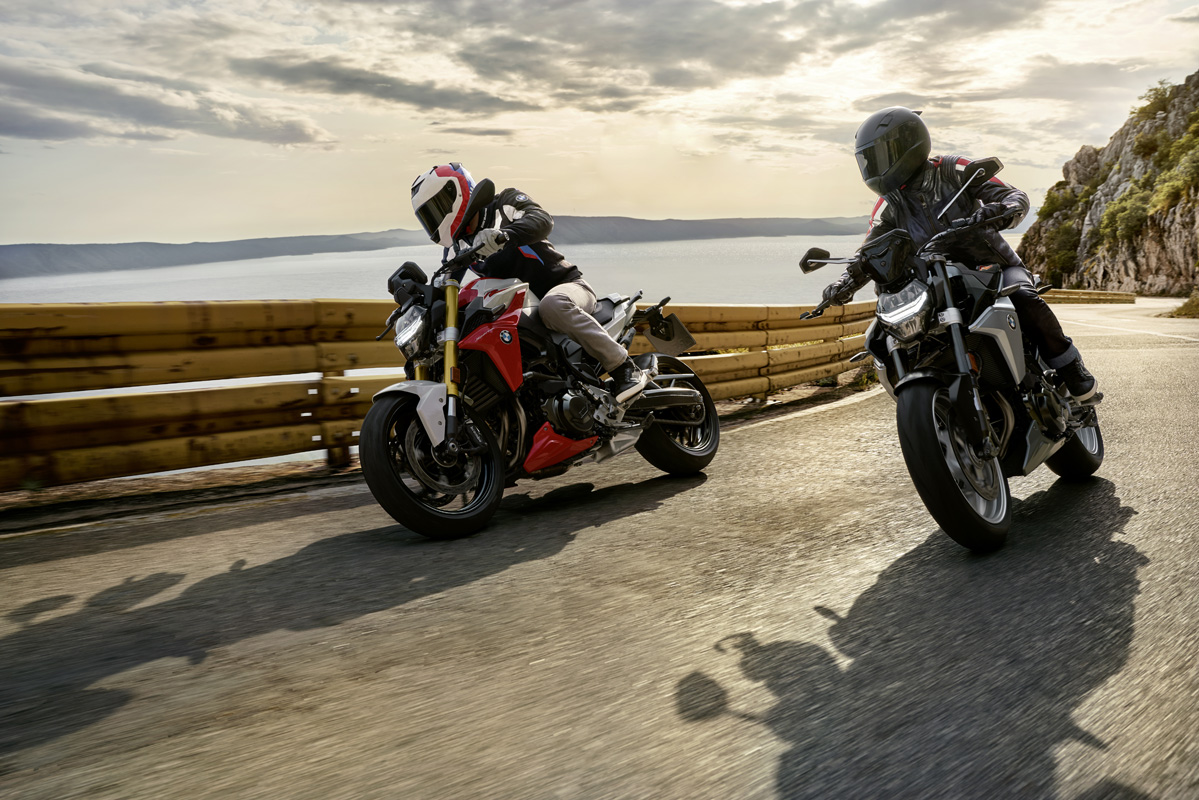 Both the F 900 R and F 900 XR will share this powerplant, so it is only fitting to mention that the increased capacity will also bump both power and torque figures. Power is an impressive 105 Horsepower, as opposed to the previous 95 Horsepower. The torque curve is also fatter throughout the rev range. As the old saying goes; "there is no replacement for displacement".
It must be said that the new parallel-twin arrangements, as experienced in the F 850 GS in the last year, has a beautiful, emotional sound and lots more character than the old 798cc mills that it replaced back then. It was time for a drastic change in the midrange BMW lineup and the new motor delivered as promised.
The all-new BMW F 900 R
The F 900 R simply builds on the already popular F 800 R that it replaces. It therefore still promises to entertain and evoke the same purist, agile, undisguised fun aspect of naked bike versatility. Roadsters usually have the undaunting task of being all things to all riders. The F 900 R should be immense fun in and around the city limits. The F 900 R will share a vast array of creature comforts, as has become commonplace on the larger, more expensive BMW models.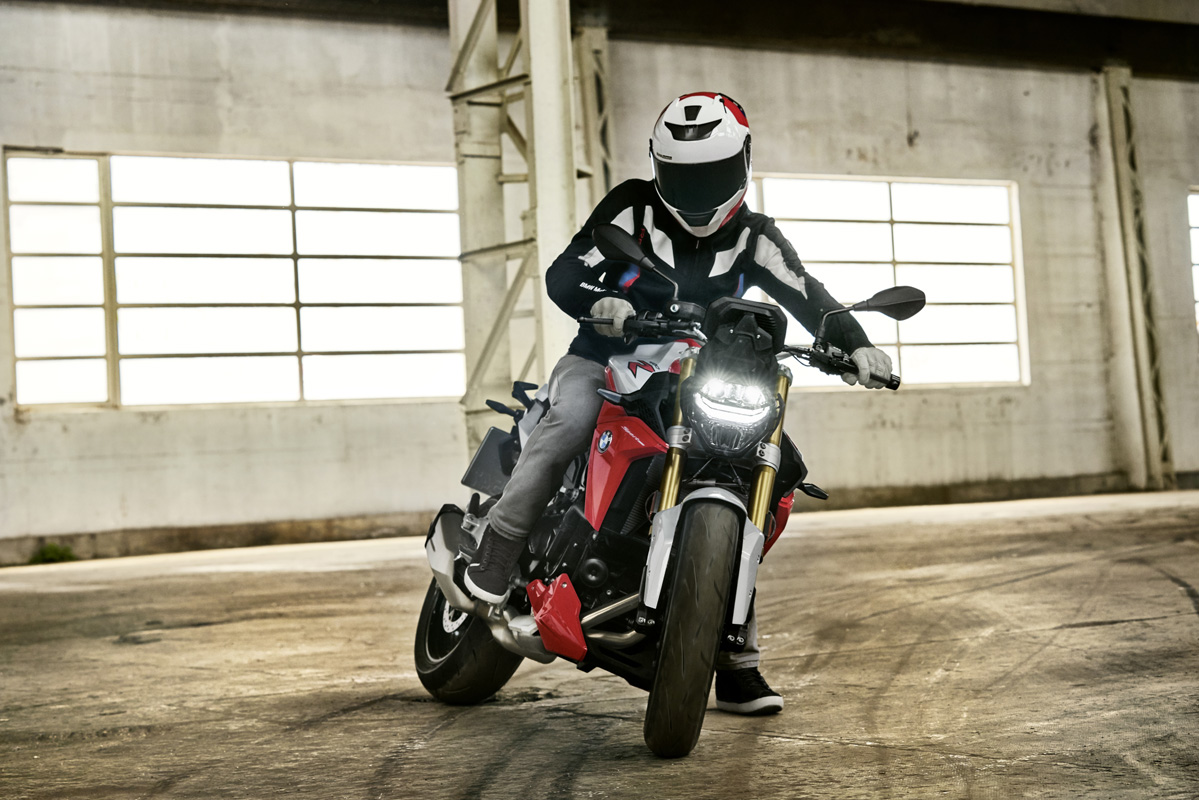 Interestingly, the light, plastic welded fuel tank delivers a capacity of only 13 litres! Surely this will pose a challenge and one will have to keep an eye on the range indicator at all times.
Three striking colours available on this model comprise Blackstorm Metallic with silver rims, San Marino Blue Metallic with black rims and the more sporty Hockenheim Silver Metallic/Racing Red, also with black rims.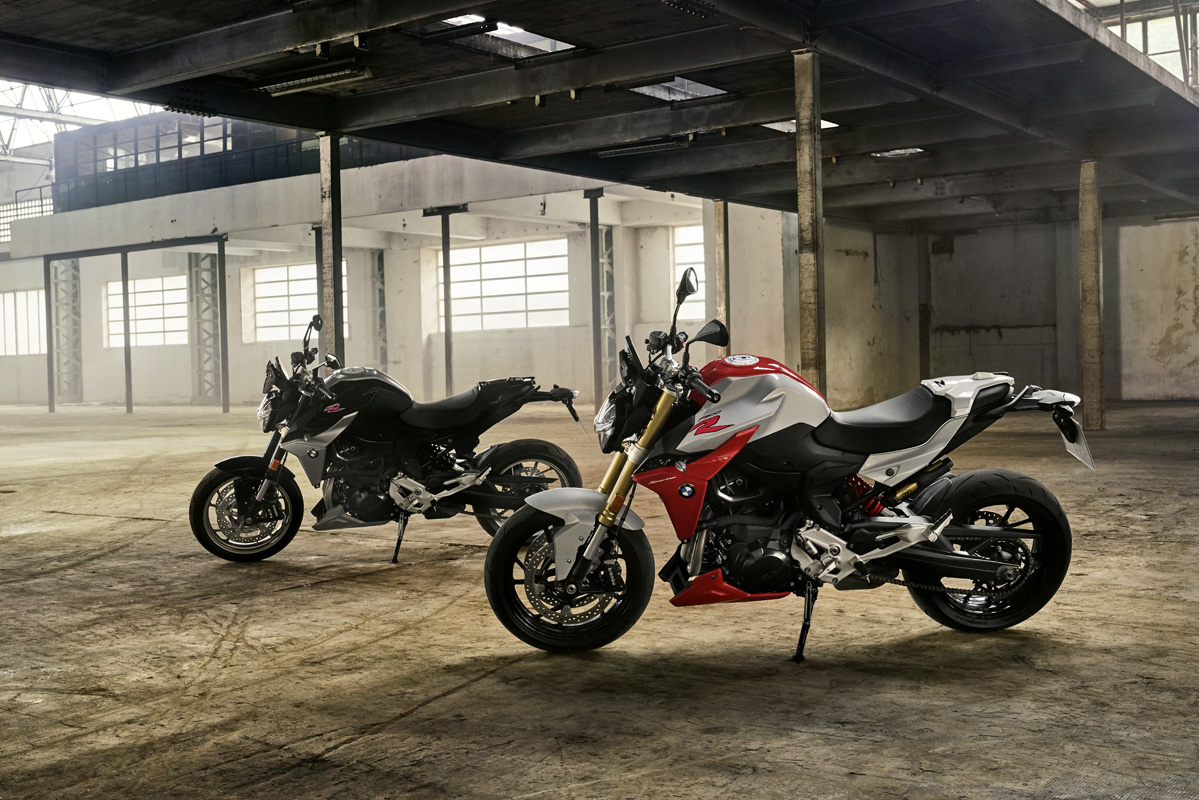 Back home in sunny SA, naked bikes are slowly catching on and the launch of this new model should lend further impetus on accelerating the slow winds of change.
The all-new BMW F 900 XR
The F 900 XR is an interesting addition and will, therefore, draw more publicity, no doubt! Built around the same philosophy as its larger brother, it shares the same power plant as the F 900 R, as previously mentioned. This new midrange model is uncharted territory for BMW Motorrad, but then again, BMW has never been reluctant to test new frontiers.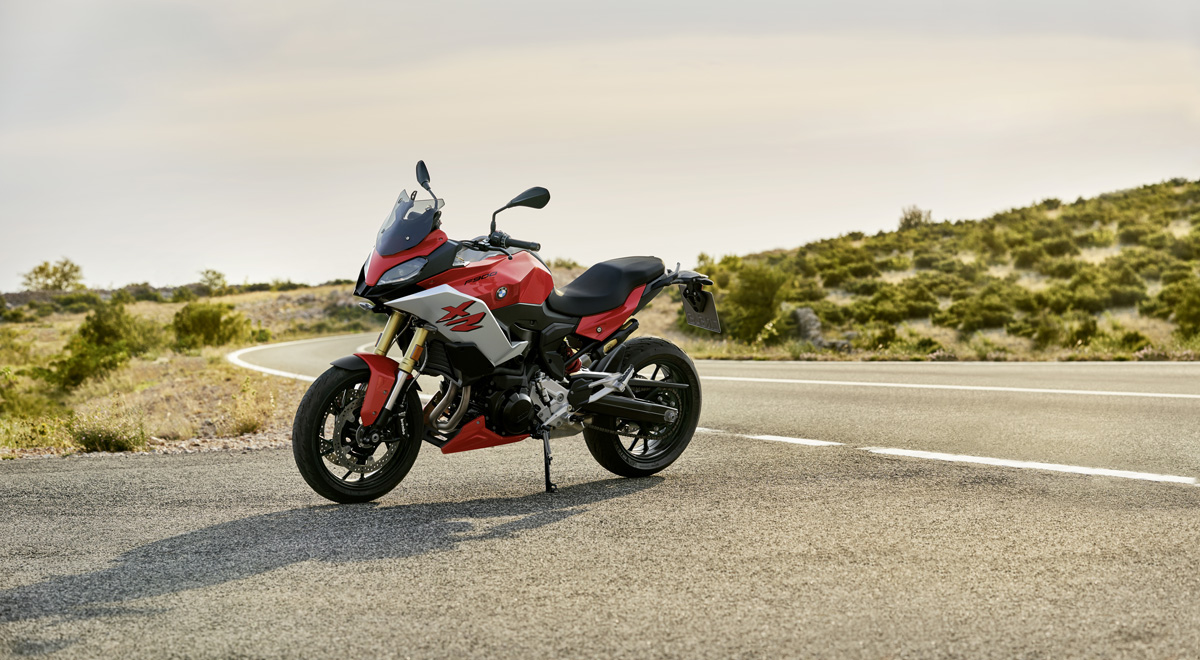 The most interesting strength for the F 900 XR will undoubtedly be the "GS" type riding comfort, coupled to dynamic, sporty riding characteristics. Interestingly, BMW labels it as an "Adventure Sport" specimen, which could confuse some into thinking that it was intended for the occasional gravel traverse in "GS" type comfort and capability. However, we do not think BMW had gravel travel in mind when launching this one, despite the promise of longer travel suspension than most road bikes offer. 170mm Spring travel at the front and 172mm travel for the rear, to be more accurate. The idea, no doubt is to marry sporty, agile road riding with upright touring comfort.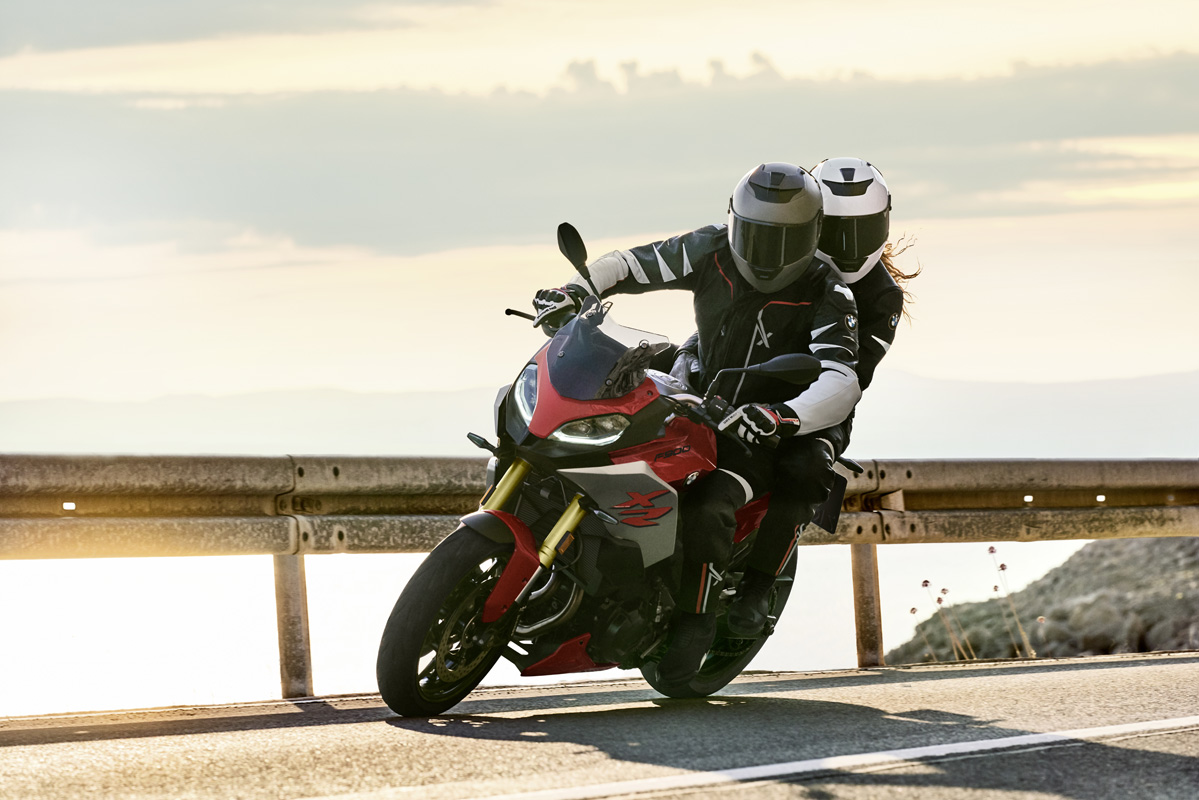 Interestingly, on the sales floors potential customers often seek to compare the XR to the vastly more popular GS models, seeking validation for their intended purchase. It will be interesting to see how sales fan out in the years ahead. It will be interesting to ride a "big-bang" parallel-twin version of an XR, as opposed to the screaming, powerful 4-cylinder arrangements that have become commonplace on the S 1000 XR.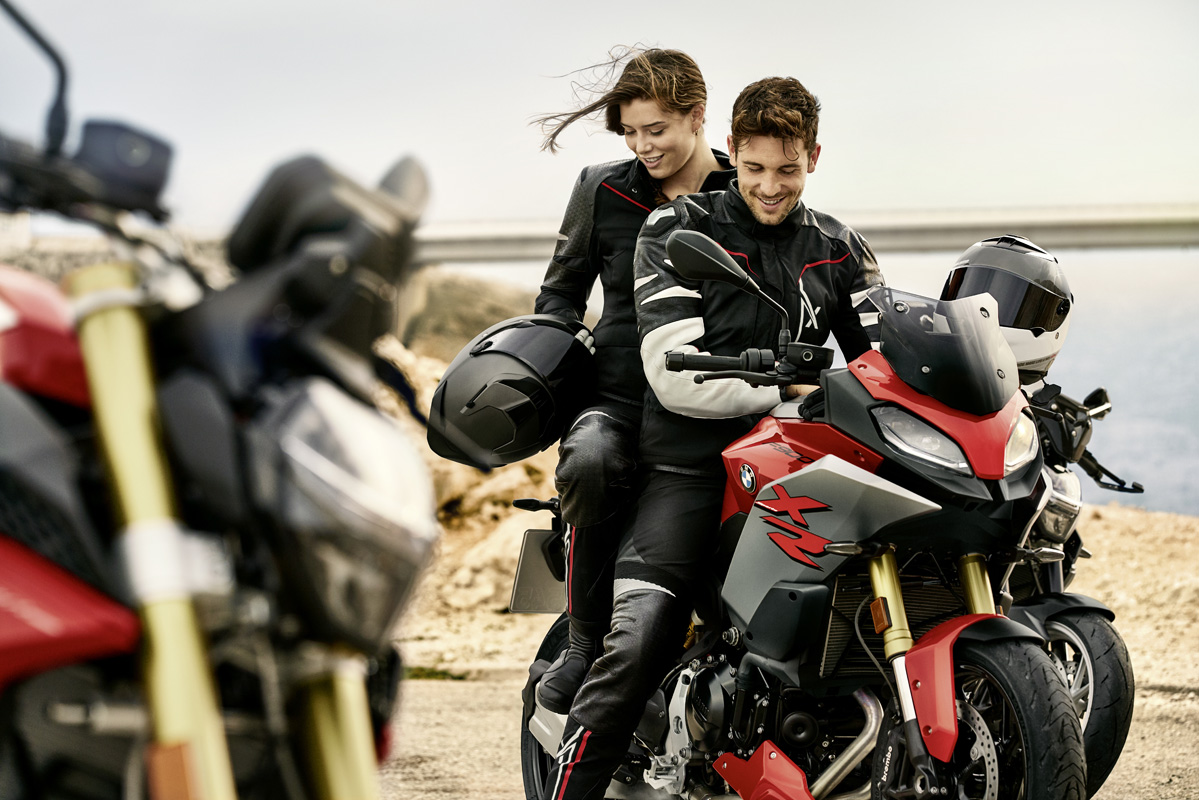 Once again, fuel tank capacity seems to be on the small side, with 15,5 litres being simply too small for a touring type motorcycle. Interesting move from BMW, who has traditionally punted the value of larger fuel capacities.
Available colours are touring style Light White with silver rims, Exclusive style Galvanic Gold Metallic with black rims and the Sport style Racing Red variant, also specced with black rims.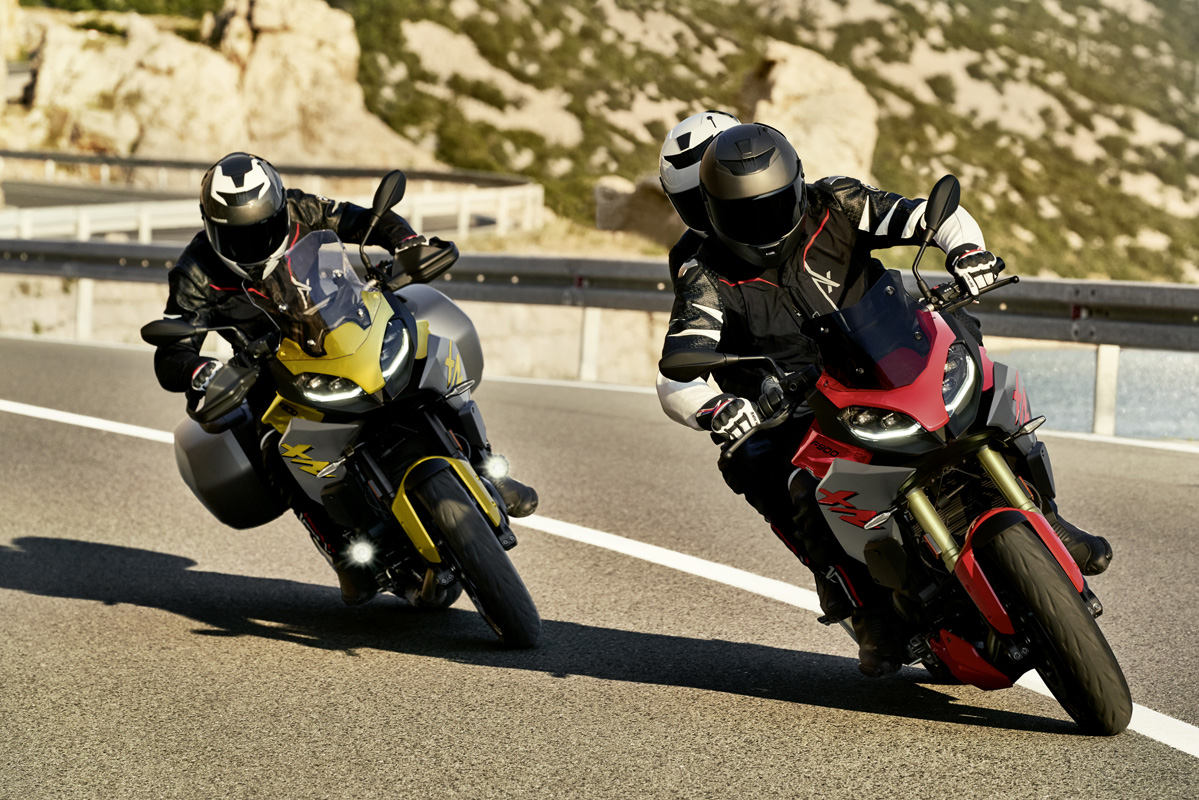 Nonetheless, we are certainly looking forward to riding this new addition and see whether it starts a new by-trend for BMW Motorrad.
The upgraded S 1000 XR
The new S 1000 XR promises to build on the class-leading performance that has become commonplace in model shootouts over the last few years. It was only a matter of time before the groundbreaking, new S 1000 RR technology would find its way into the upgraded XR. Radically lighter, faster and more versatile, is how BMW describes the upgrade.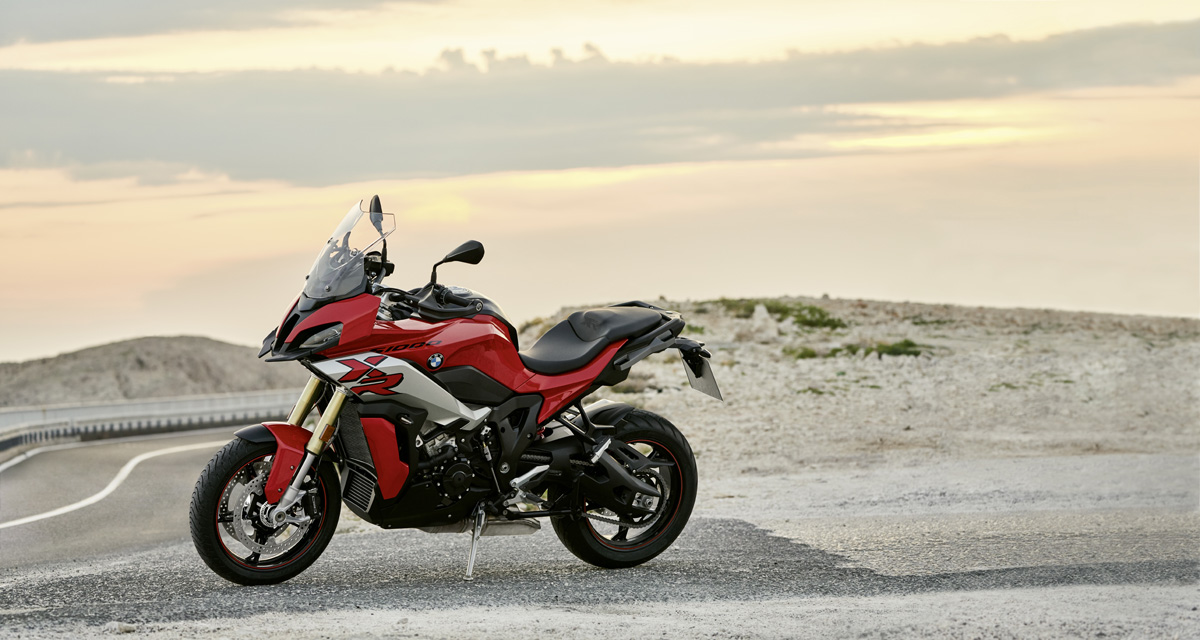 Combining long-distance performance and sports capabilities is never an easy task. The new XR houses a newly developed engine and suspension. The new XR is 10kg lighter than its predecessor. Engine power peaks at 11 000rpm as with the previous model, but this time delivering 5 extra horsepower.
But to us, the most noticeable change is that the gearbox ratios from 4th to 6th gear has been lengthened, addressing a common complaint that the XR was too high revving at highway speeds. Other changes include completely revised bodywork, with a sleeker, slimmer design!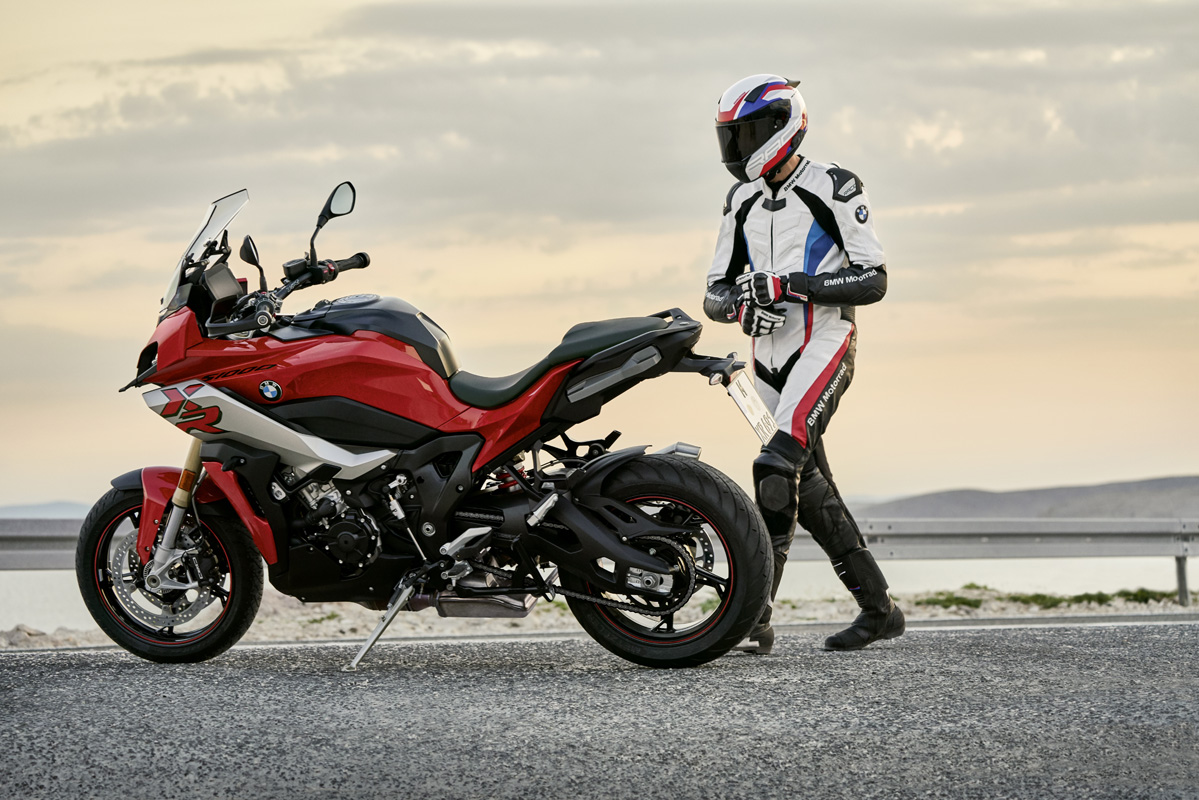 As with the previously mentioned F 900 range, there is the new engine drag control (MSR), which prevents the rear wheel from slipping (locking-up) as a result of abrupt throttling or downshifting.
Other upgrades are that the frame and swing arm is 2.1 kg lighter, further reducing unsprung weight by 1.6kg, which should deliver more composed suspension behaviour during "spirited riding" as BMW so aptly describe it. The 6.5" TFT screens will now be available on all models mentioned, which includes high legibility and total connectivity for all electronic communication equipment.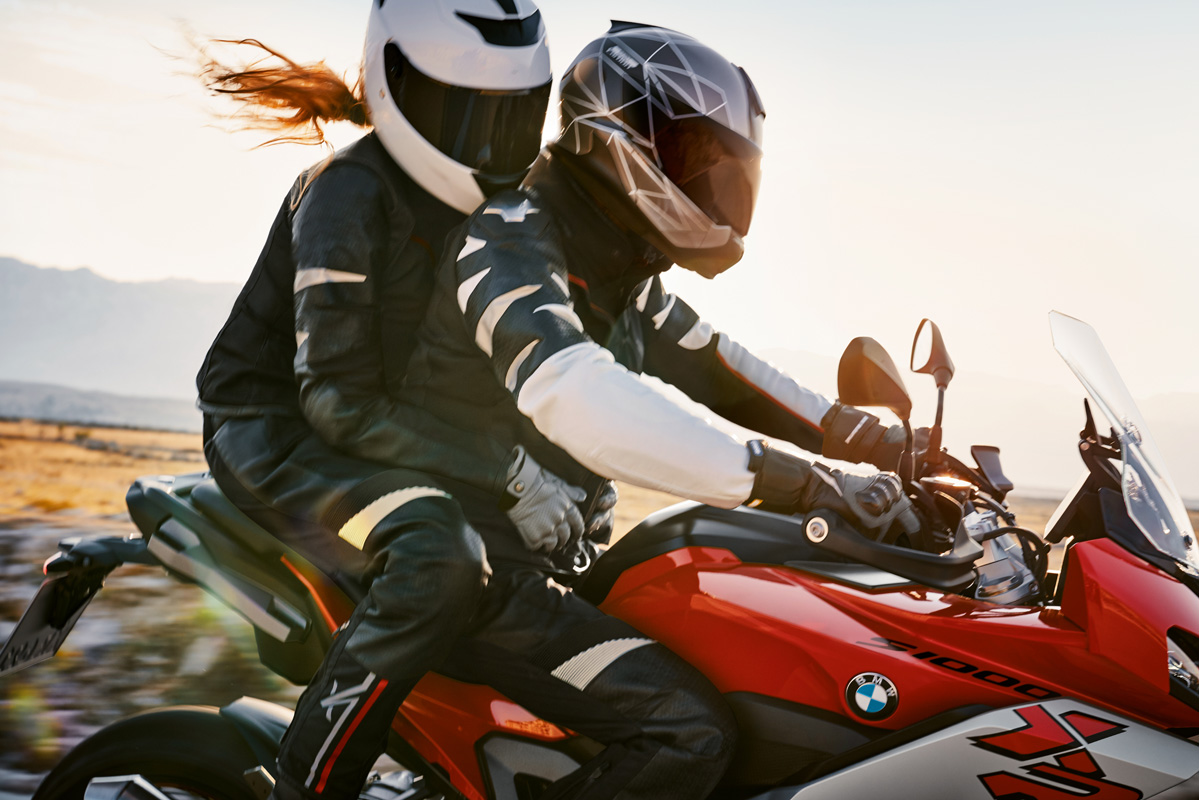 Traditionally, the XR offers only two colour schemes. This time around it will be Ice Grey, emphasizing the touring side and Racing Red/White Aluminium metallic matt, emphasising, (you guessed it) the sporty side of the XR's nature.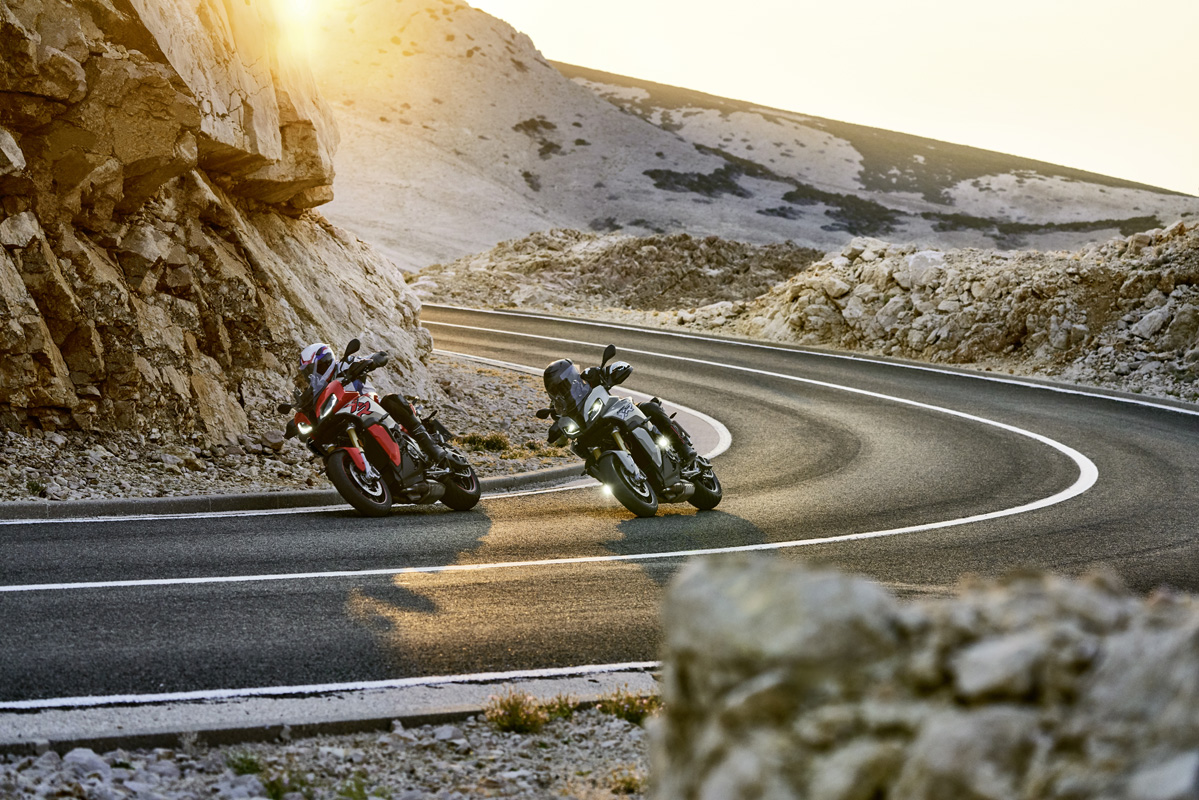 It seems that BMW have listened to their customers and the changes on the S 1000 XR seems to be exactly what the doctor ordered. With these changes, the XR should further cement its strangle hold on this segment and we cannot wait to get our hands on this one for a proper test!
Only time will tell…