EICMA has only just kicked off, and I already know what my favourite new release is: the Husqvarna Norden 901 Concept. Like all of Husqvarna's concepts these days, it features a high-end design that strikes a balance between retro and contemporary, with jaw-dropping results.
Husqvarna haven't revealed too many details about the Norden, but here's what we do know. It's powered by a KTM 889.5 cc parallel twin motor (just like the new KTM 890 Duke R), and rides on WP Suspension, with a 21" front and 18" rear wheel.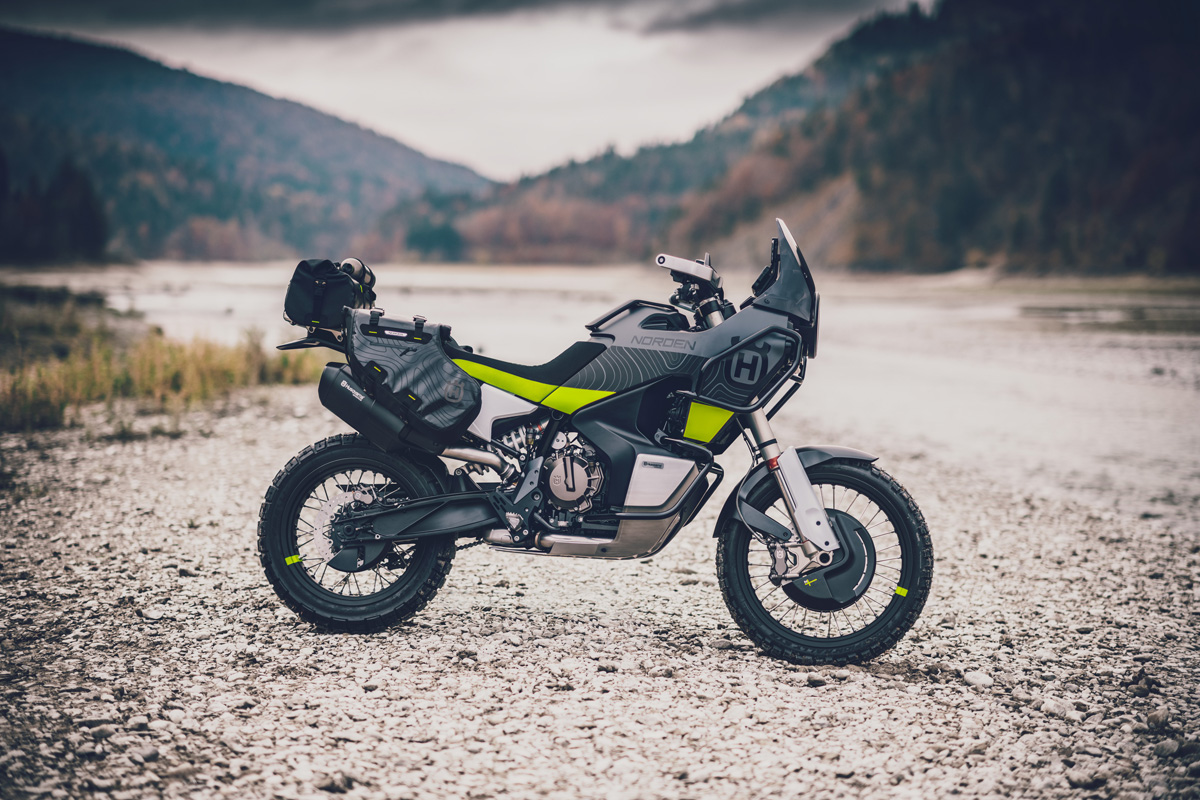 Husqvarna are pitching it as a 'travel enduro,' so they've blended legit off-road capability with all-day ergonomics and proportions. That means that if the Norden goes into production, it's likely to go head-to-head with bikes like the Honda Africa Twin and BMW F 850 GS.
It certainly looks like it means business. Beyond just the big hoops, knobby tyres and generous suspension, this concept's also wearing a full set of crash bars and a chunky bash plate. There are hand guards and fork protectors too, along with a decent-size screen and auxiliary spotlights. And it looks to have a generous fuel tank, too.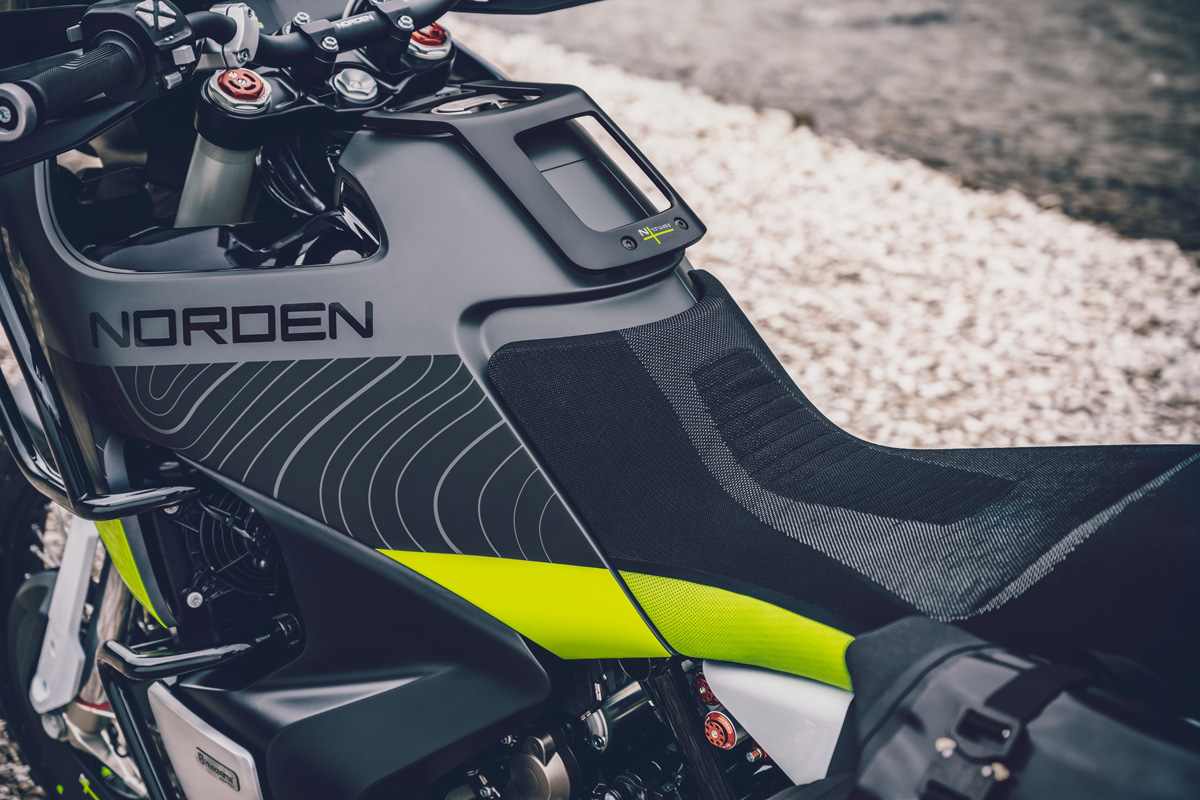 Peak into the cockpit, and there's a lot of really clever stuff going on. I'm not sure if the TFT display is functional or just a demo piece, but it features a two-piece layout that splits navigation and vital statistics. There's also a USB charge port, and a tank rack that should come in handy when packing heavy.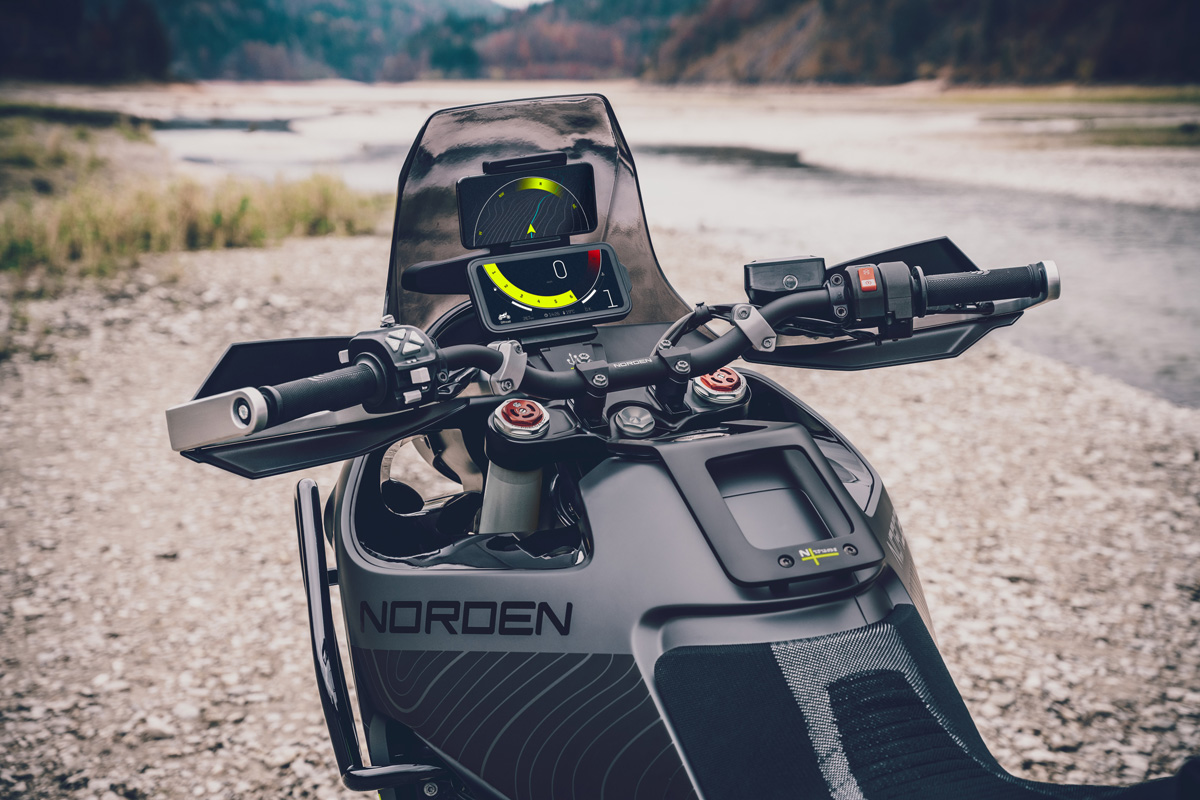 Even the seat looks good; it's covered in what looks to be a gripper fabric, and the gap in front of it suggests that it might even be height-adjustable. Husqvarna have shown the Norden 901 off with a full complement of matching luggage too, so they've clearly put some work into this concept.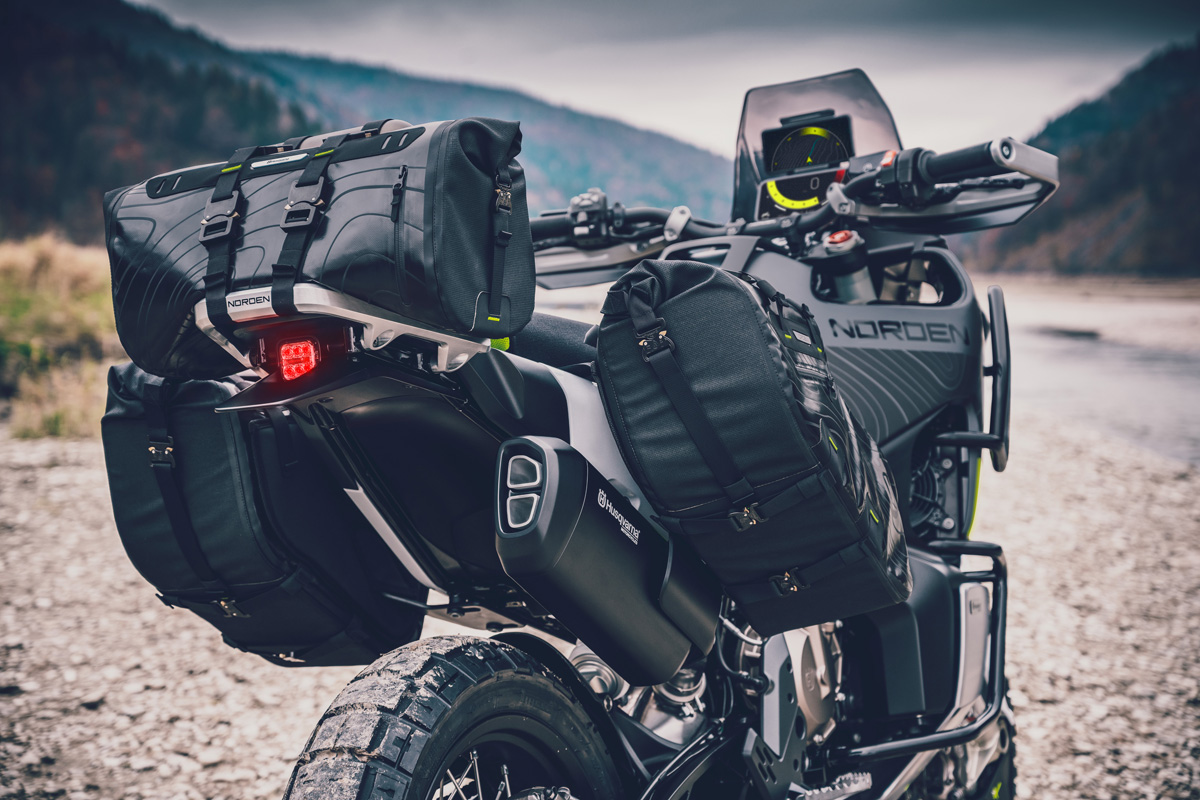 It's the Norden's overall aesthetic that has me hooked though. Just like Husky's 'Pilen range, everything looks modern, sharp and high quality. There are shades of classic adventure bikes like the Yamaha Ténéré, Cagiva Elefant and original Honda Africa Twin here. And let's be honest: those clean lines are a welcomed break from the over-built adventure bikes that brands like BMW and KTM are putting out right now.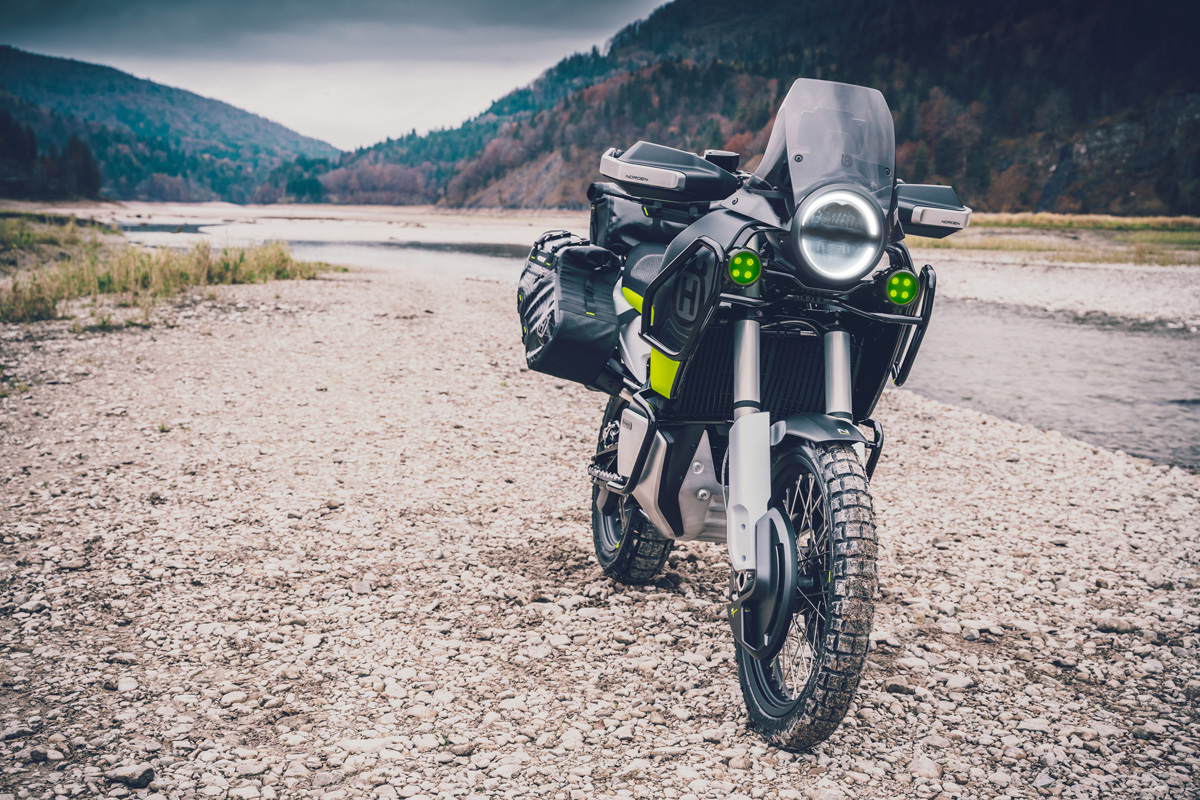 There's not even a hint of news about whether the Norden 901 will ever hit the production line, but I'm hoping it will. In fact, I'm betting it will—there's a helluva lot of detail here, which tells me that this concept is very far along. Plus it looks like it's a license plate and a set of indicators away from being street legal.
One thing's for sure: if it does hit showrooms, it'll be the best looking adventure bike on the market. And if I'm reading the signs right, it'll have the go to match its show too.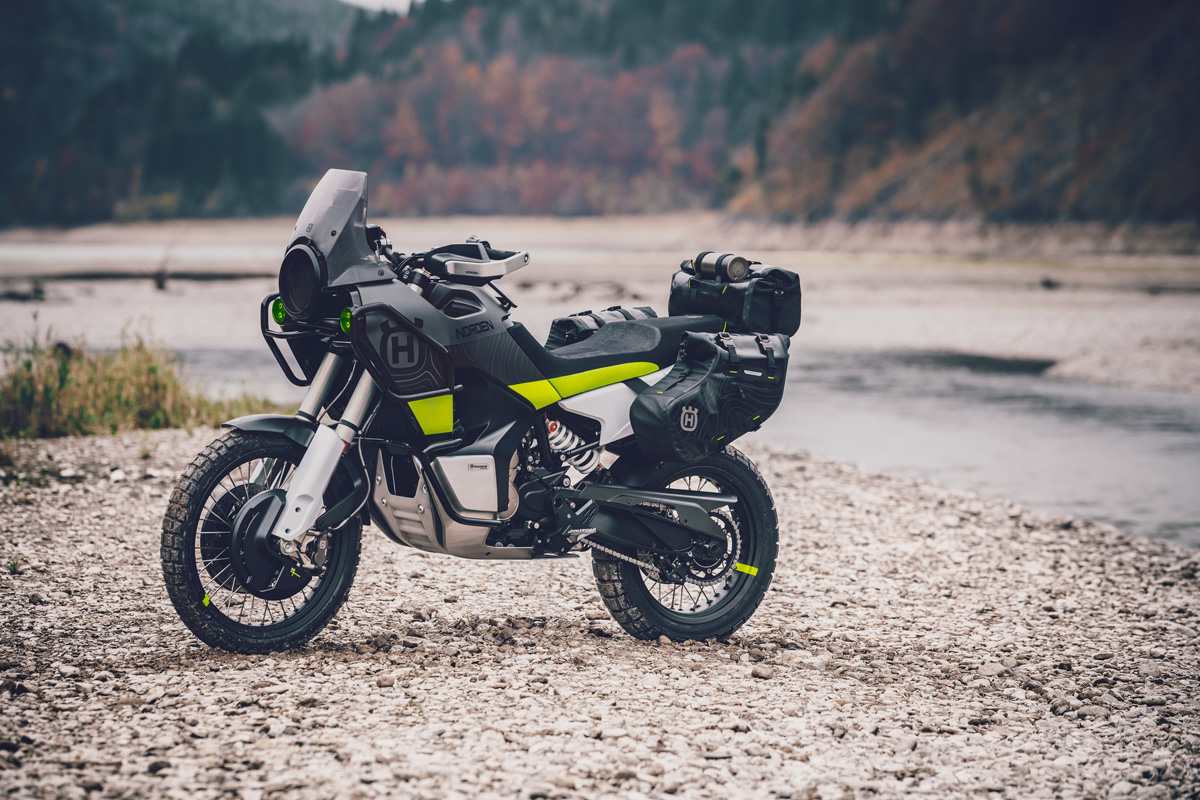 Am I gushing, or are Husqvarna about to put the entire adventure bike market on notice?