The Triumph Thruxton R is one of the best modern classics Triumph has ever built—a perfect blend of engineering and design that goes as good as it looks. Now the British marque has upped the ante, with the 2020 Thruxton RS.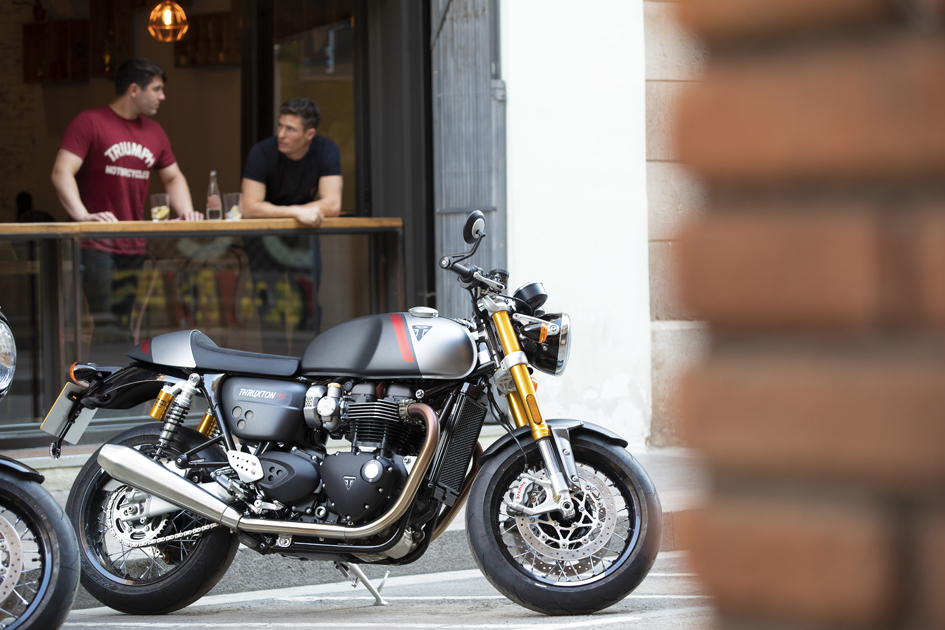 The Thruxton RS follows the same performance cafe racer formula as the R, but with key improvements that make it an even sweeter ride. At a glance, the two models look the same, with most of the RS's upgrades focused on outright performance.
It all starts with the motor. The RS is powered by an updated version of Triumph's 1200 cc twin, that now makes 8 PS more power for a total output of 105 PS (about 103,6 hp). It makes the same amount of torque (112 Nm), but it now makes it at 700 rpm lower. And the redline's gone up by 500 rpm, making the already revvy motor even more wild.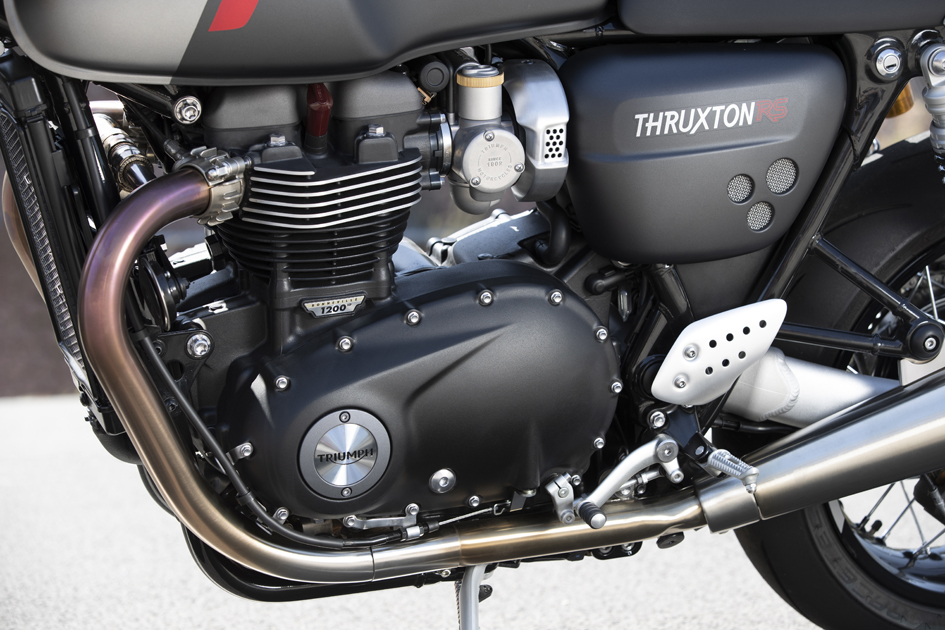 The motor also has a new crankshaft, clutch, balance shafts, a 'Rare-Earth' alternator, a magnesium cam cover and thin-walled engine covers. There's a 20 % reduction in inertia, and an overall weight reduction of 6 kg. The exhaust system has a new catalytic convertor too, bringing the Thruxton RS up to Euro5 spec.
The RS features the same rider aid package as the R, with ABS, switchable traction control and three rider modes that have reportedly been updated from before. What it doesn't have is a quick shifter—an addition that would push the Thruxton into proper fun territory.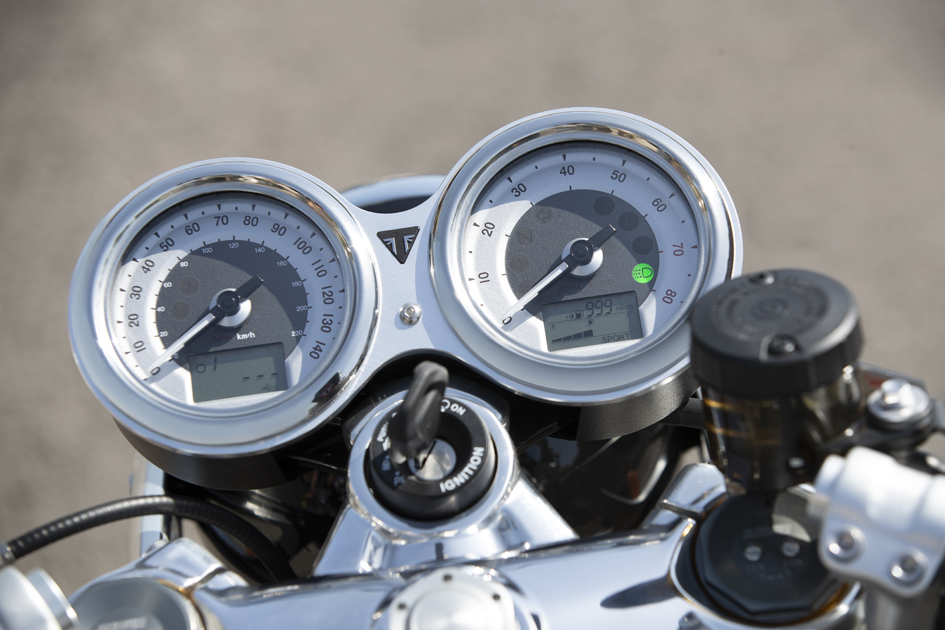 On the suspension side, the Thruxton RS has the same adjustable Showa forks and Öhlins shocks as the R, which is a good thing, since they're really good performers. The brakes have been upgraded with Brembo M50 radial monobloc calipers, the RS ships with Metzeler Racetec RR rubber fitted.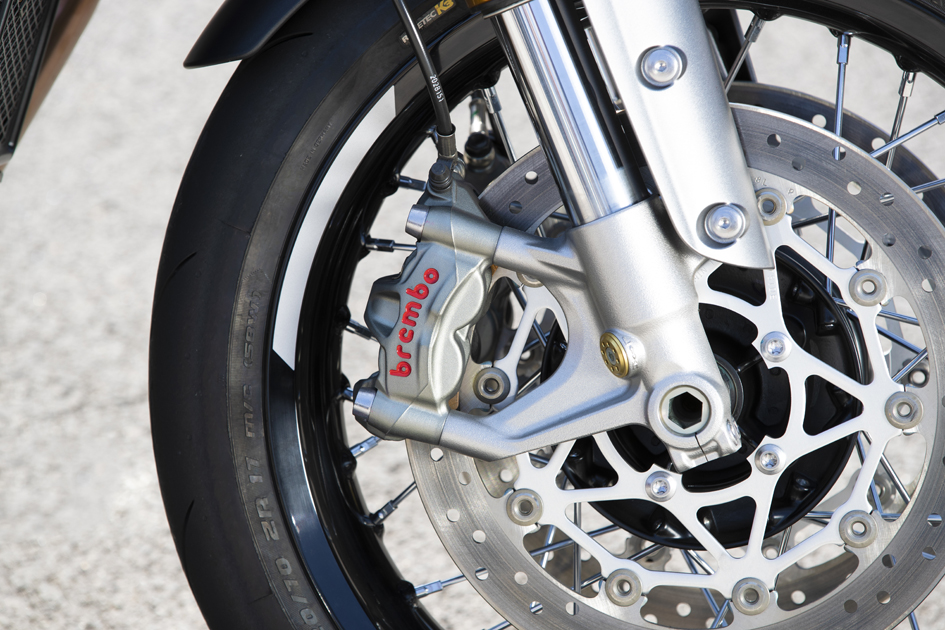 On the styling side, Triumph have blacked out a bunch of parts on the RS, including the motor, wheels and rear shock springs. It comes in jet black, and a matte black and silver combo with red graphics. Triumph have stuck to their classic twin clocks setup for the cockpit, which, when combined with the classically styled tail light, indicators and LED-equipped headlight, maintain the Thruxton's vintage appeal.
Combine that classic style with even more performance than before, and you've got a true sleeper that should surprise your breakfast run buddies. We love riding the Thruxton R, and can't wait to swing a leg over the RS.
Triumph Bobber TFC
The Triumph Bobber is the latest to join Triumph's swanky TFC (Triumph Factory Custom) lineup. It's the third TFC model in the range, and like the others will be produced in extremely limited numbers (only 750 worldwide, each one numbered).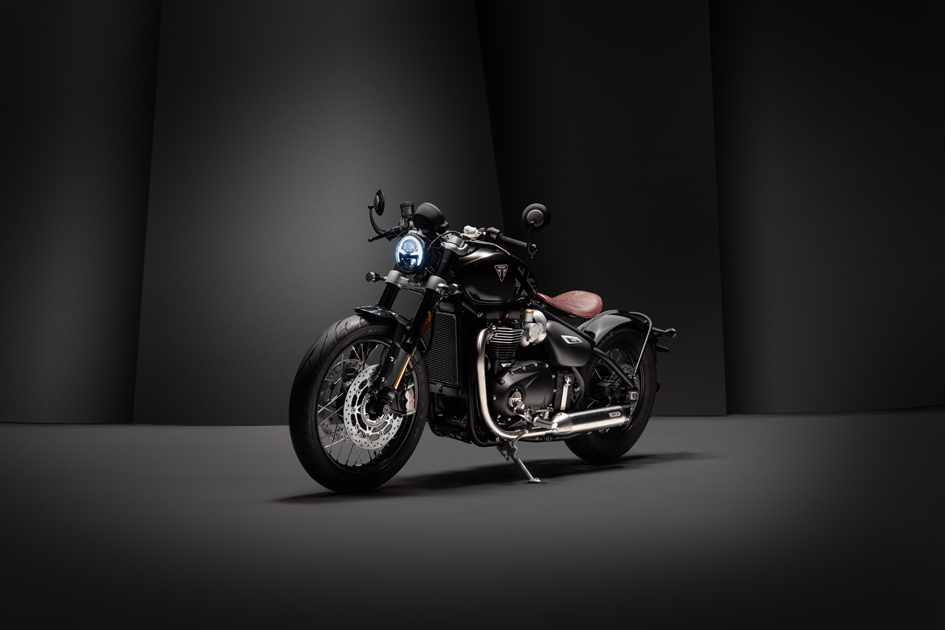 The TFC concept goes beyond just styling. Just like the Thruxton RS, the Bobber TFC benefits from a slew of engine upgrades. It makes 10 PS more power and 4 Nm more torque than the regular Bobber, and makes that torque lower down, too.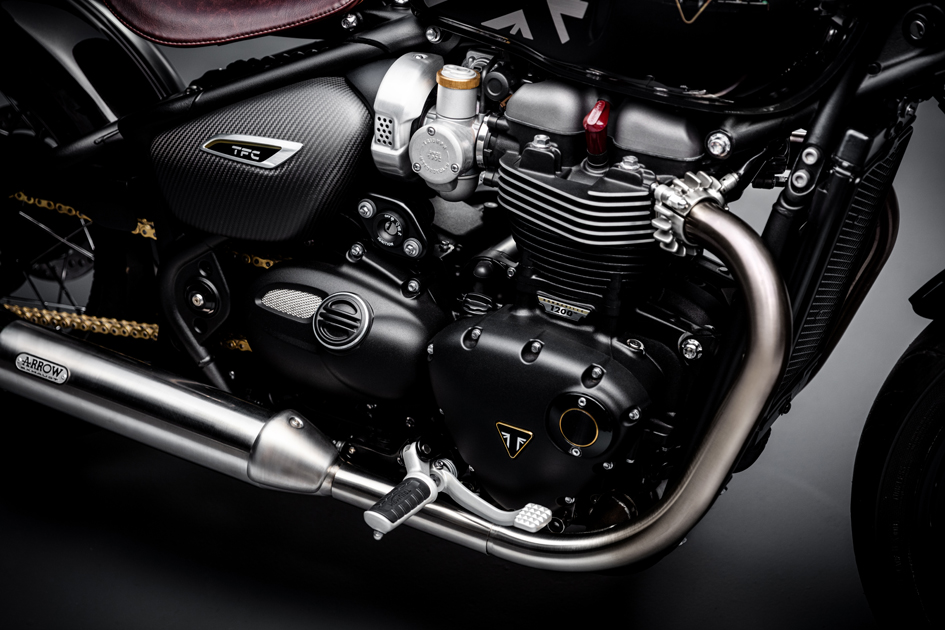 The motor's kitted with lighter weight components like a low inertia crankshaft, clutch, balance shafts, dead-shafts, 'Rare Earth' alternator, a magnesium cam cover, thin walled engine covers and new header pipes. The revised motor also revs 500 rpm higher, upping the rev limit to 7,500 rpm. And it has a one-of-a-kind exhaust too, with Arrow titanium silencers and carbon fibre end caps.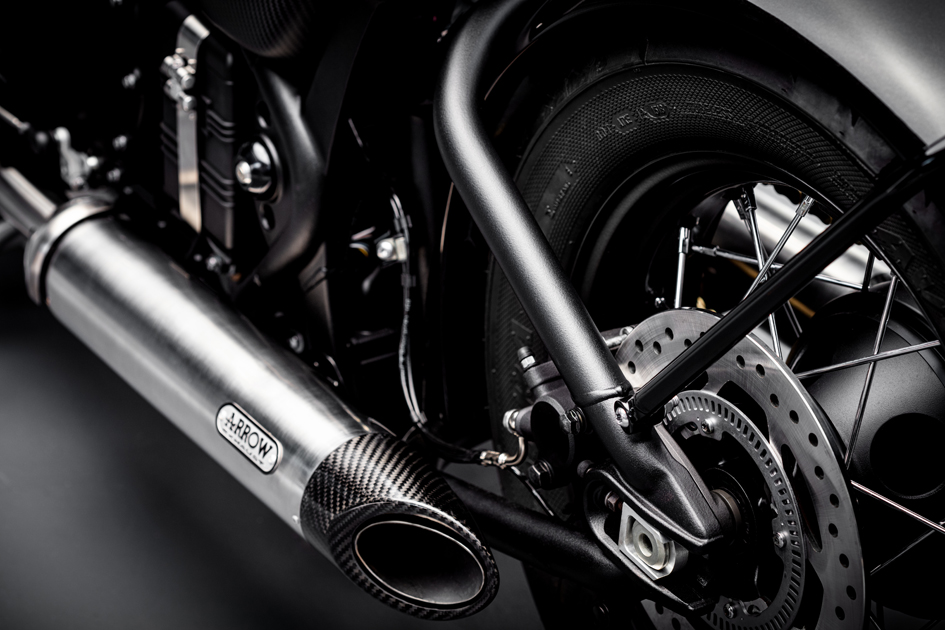 The Bobber TFC is also 5 kilos lighter than the Bobber, thanks to those engine changes, a few carbon fibre body panels, and the removal of the tail light (the rear indicators do double duty now). It also comes with fully adjustable Öhlins suspension at both ends, and Brembo M50 radial monobloc calipers with twin floating front discs. You also get a Brembo master cylinder with fully adjustable brake and clutch levers.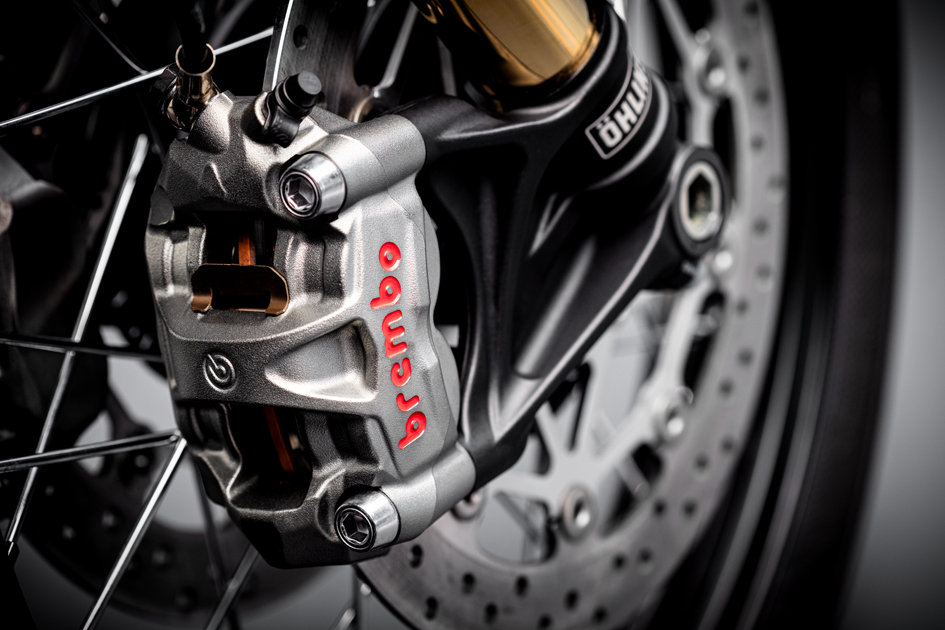 Rider aids include the usual ABS and traction control, and three rider modes (over the two on the Bobber). All the lighting is LED too.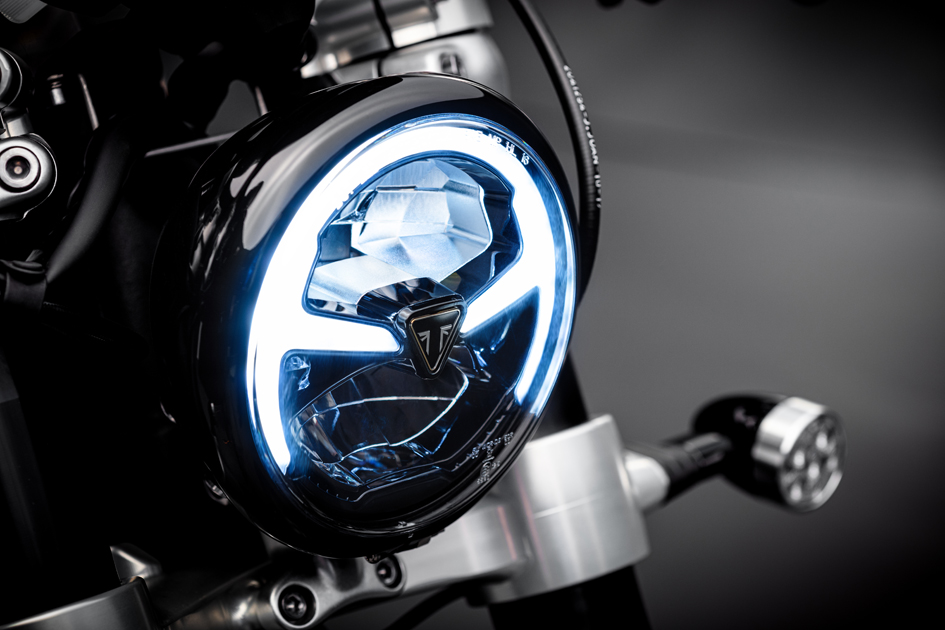 Styling-wise, the Bobber TFC features raised clip-ons, billet aluminium yokes, a premium leather seat, and a whole lot of murdered-out parts. It's only available in one paint job—a combo of carbon and black, with gold pinstriping and brushed gold foil logos.
There's no word on pricing or availability for South Africa yet, but you can bet it'll be priced at a premium. We'll have to be content to just drool for now.
Bud Ekins Bonneville T100 and T120
Triumph are launching two more special editions for 2020: the Bud Ekins Bonneville T100 and T120.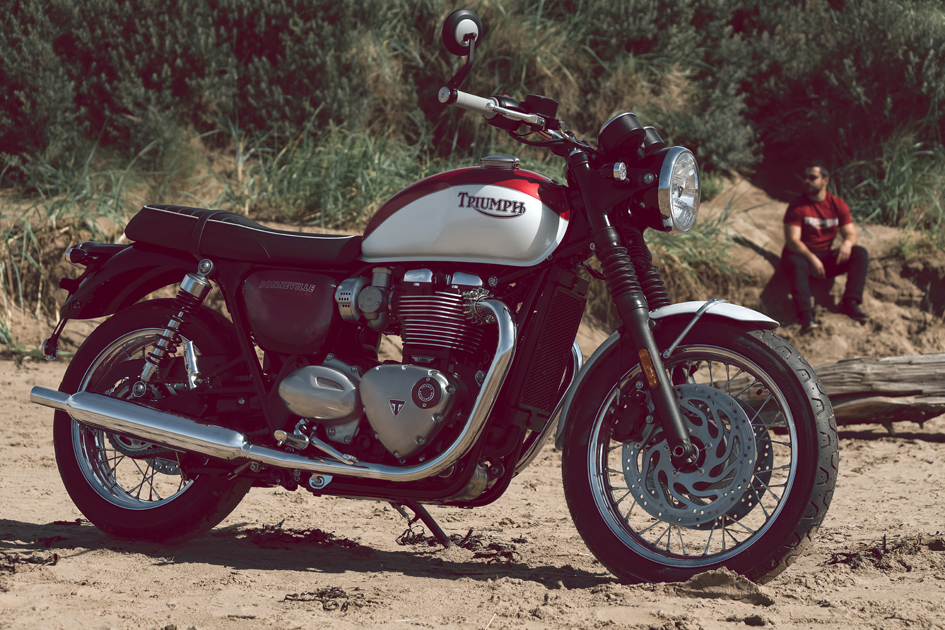 Bud Ekins is a true motorcycling icon. Back in the 60s, he was a professional Hollywood stunt man, motocross and desert racer, and Steve McQueen's friend and ISDT team mate. Remember McQueen's iconic fence jump in The Great Escape? That was Ekins. And he ran a highly successful Triumph dealership in North Hollywood.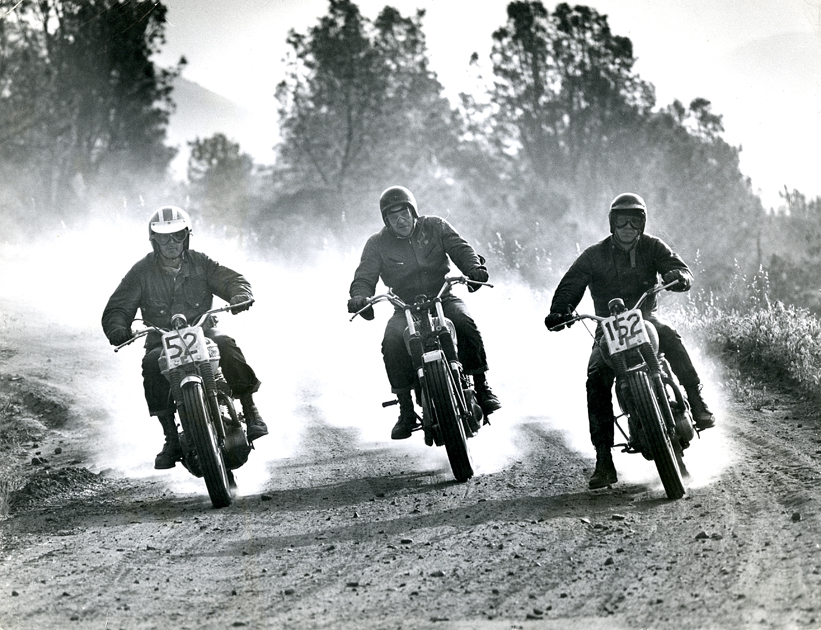 The Bud Ekins T100 and T120 are pure styling exercises, both with Californian-inspired liveries and a host of smaller details. Each one features unique, vintage-style badges, a Monza filler cap, diamond knurled grips and bar-end mirrors, and black engine badges.
Even though these special editions only focus on cosmetics, they sure do look good. Each Bud Ekins model also comes with a certificate of authenticity, an account of the Bud Ekins story, and the signatures of Triumph's CEO, Nick Bloor, and Bud Ekins' daughters.