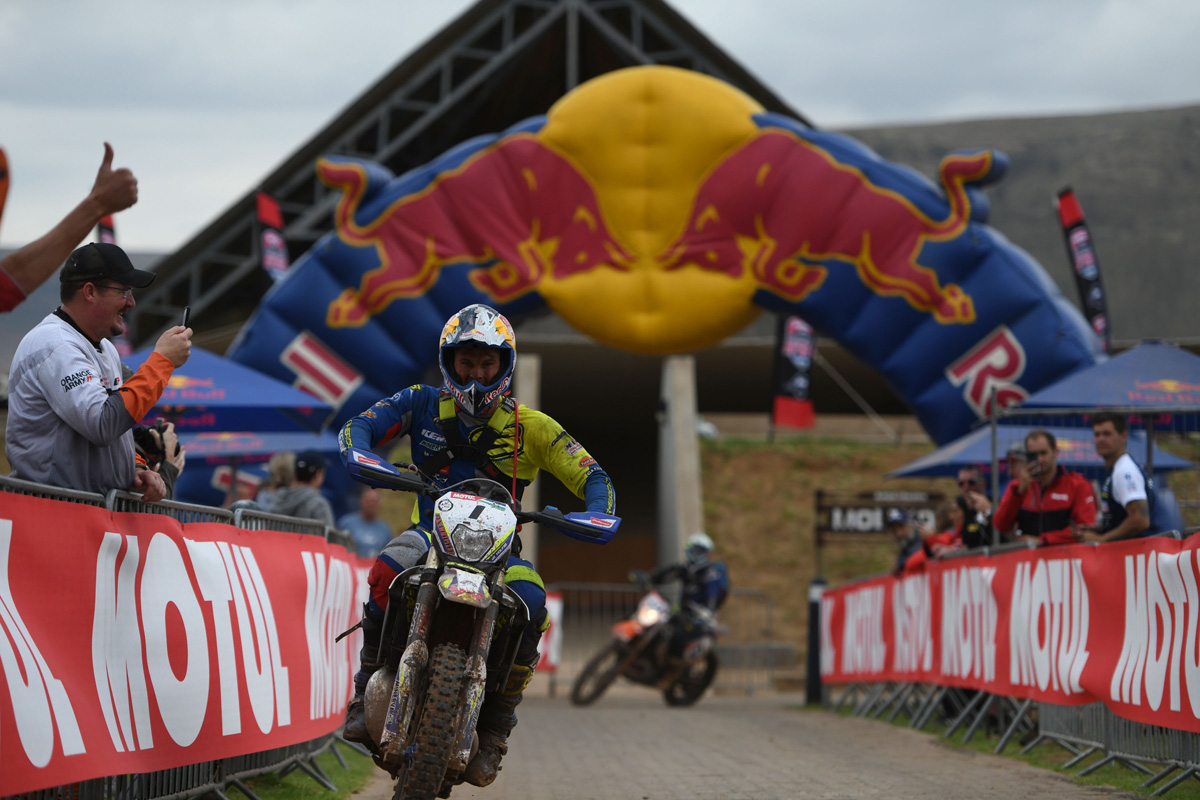 Reigning Motul Roof of Africa champion, Wade Young (Sherco Racing) staked an impressive claim to defending his title and is on track – at least for now – to chalk up an impressive fifth victory. In any other race, his lead of 23 minutes at the end of Day 1 would be described as "unassailable", but the Roof is never over until it's over. Tomorrow's stage, at just under 140km will be shorter and more technical than the 180km that Gold Category riders covered today, almost a sprint after Day 1's epic stage.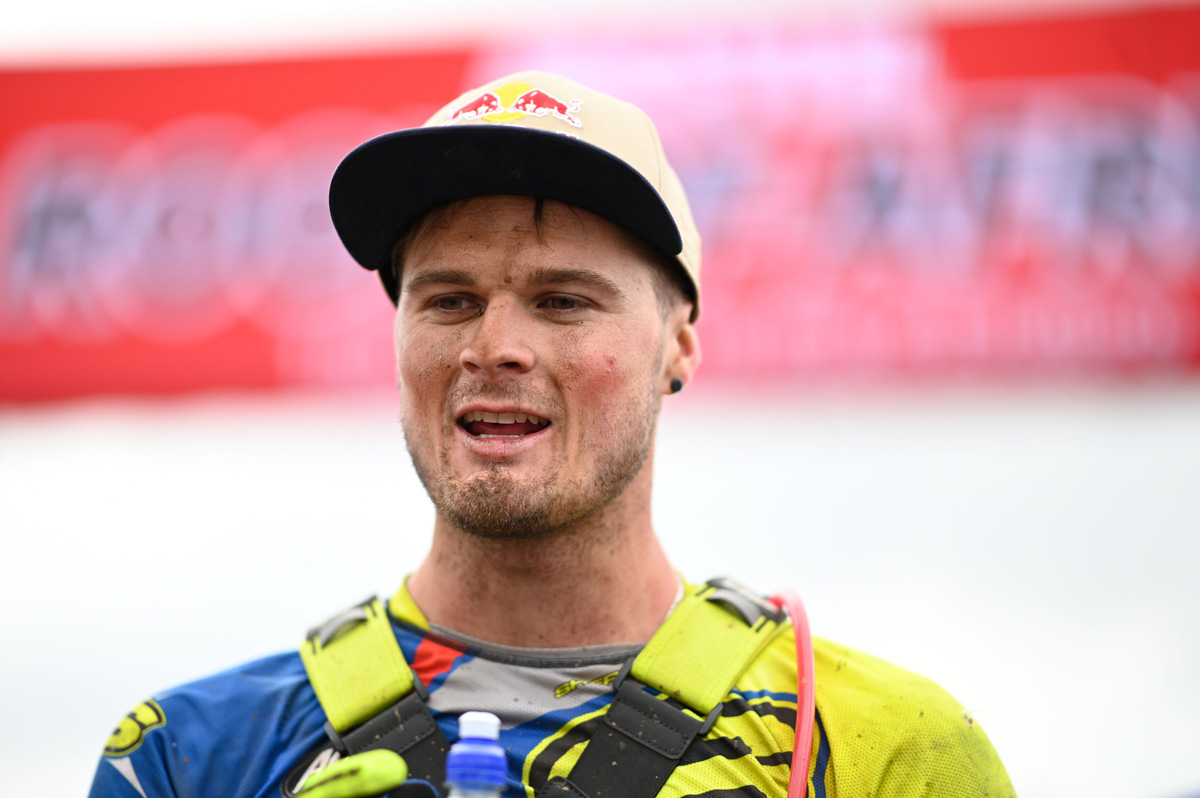 2019 Motul Roof of Africa Route Director, Altus de Wet, had predicted that riders would have a long, hard day in the saddle, describing Day 1 of the Roof as a "marathon". Judging by the comments of the leading riders – who had clearly relished the challenge – he was absolutely right.
"It was a long day in the saddle for the riders," commented Charan Moore from Live Lesotho. "There was plenty of action for fans to enjoy, and their support certainly made it a day to remember for all the competitors," he added.
As Young dismounted at the Thaba Bosiu finish line, he commented that "It was an awesome day in the mountains for me, I'm very happy with my pace. The route was quite fast for the first two hours and then it got really hard and tough for around four hours. I can tell lots of work has been done on the route – they did a great job."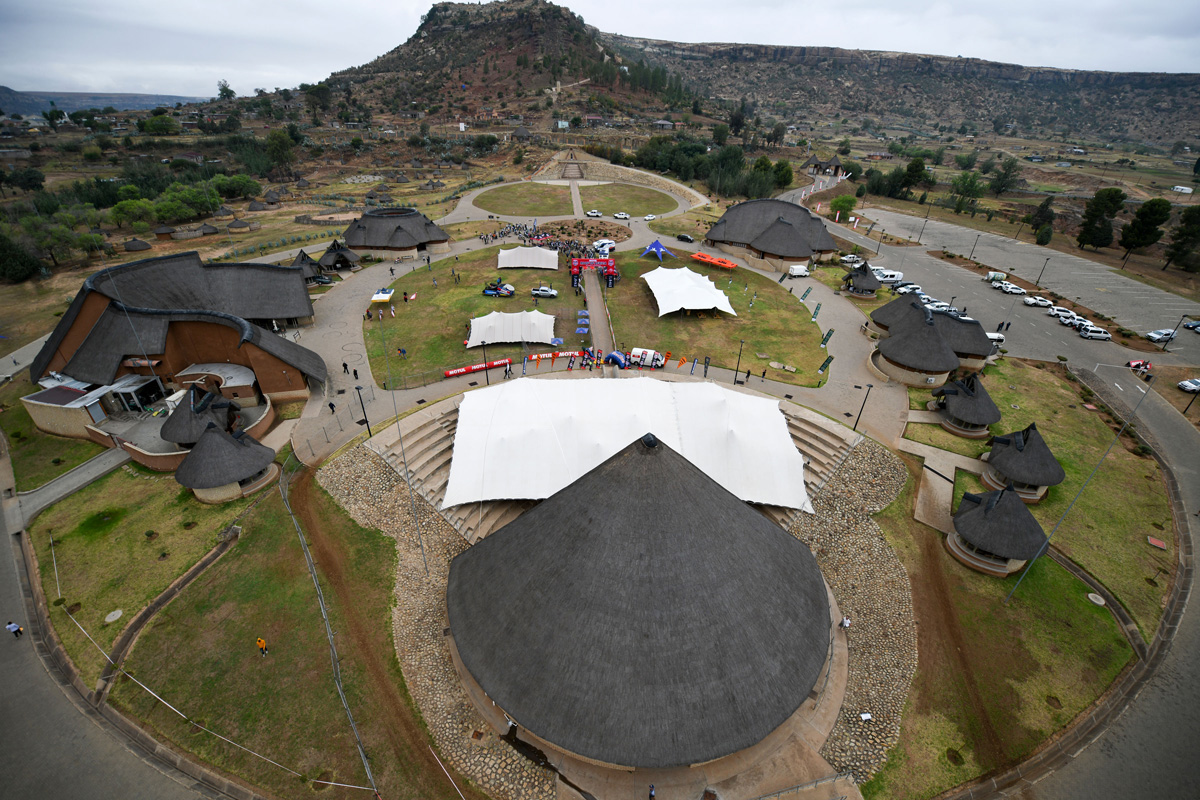 Mercia Jansen, Motul Area Manager for Southern and Eastern Africa, reflected on a great day's racing. "The Roof has certainly lived up to its reputation as the mother of Hard Enduro," she commented. "It's a challenging event but definitely still achievable for those riders who put in the necessary training. The awesome vibe created by the spectators also helped to spur them on," she added.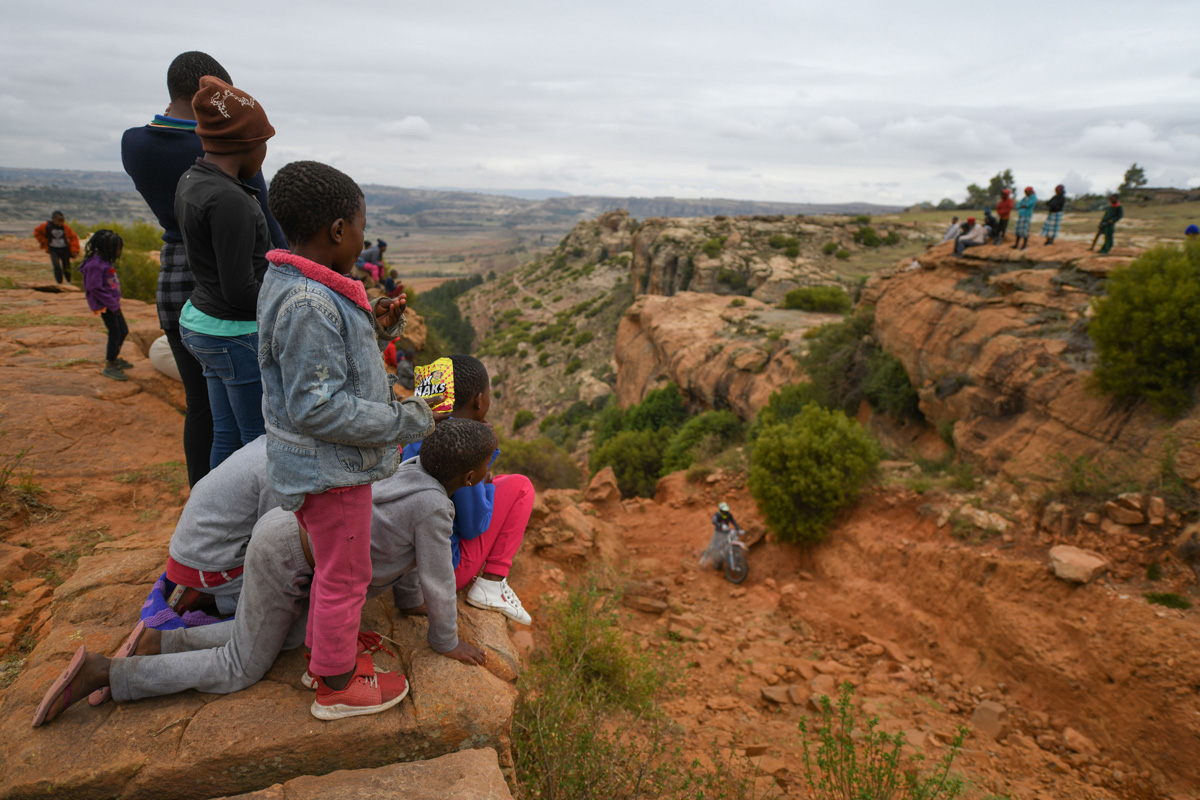 Day 1 of this year's Roof provided every kind of terrain that the Maluti Mountains and their surroundings are known for. The first third of the course, to the DSP, was classic Lesotho lowlands riding: fast and flowing. By the time he arrived at the DSP, just before 8 am, Young had already built up a 5-minute lead over the chasing pack of Kyle Flanagan, Scott Bouverie and Graham Jarvis. Jarvis had little choice but to stay with the group for most of the day, as GPS issues meant that he couldn't breakaway.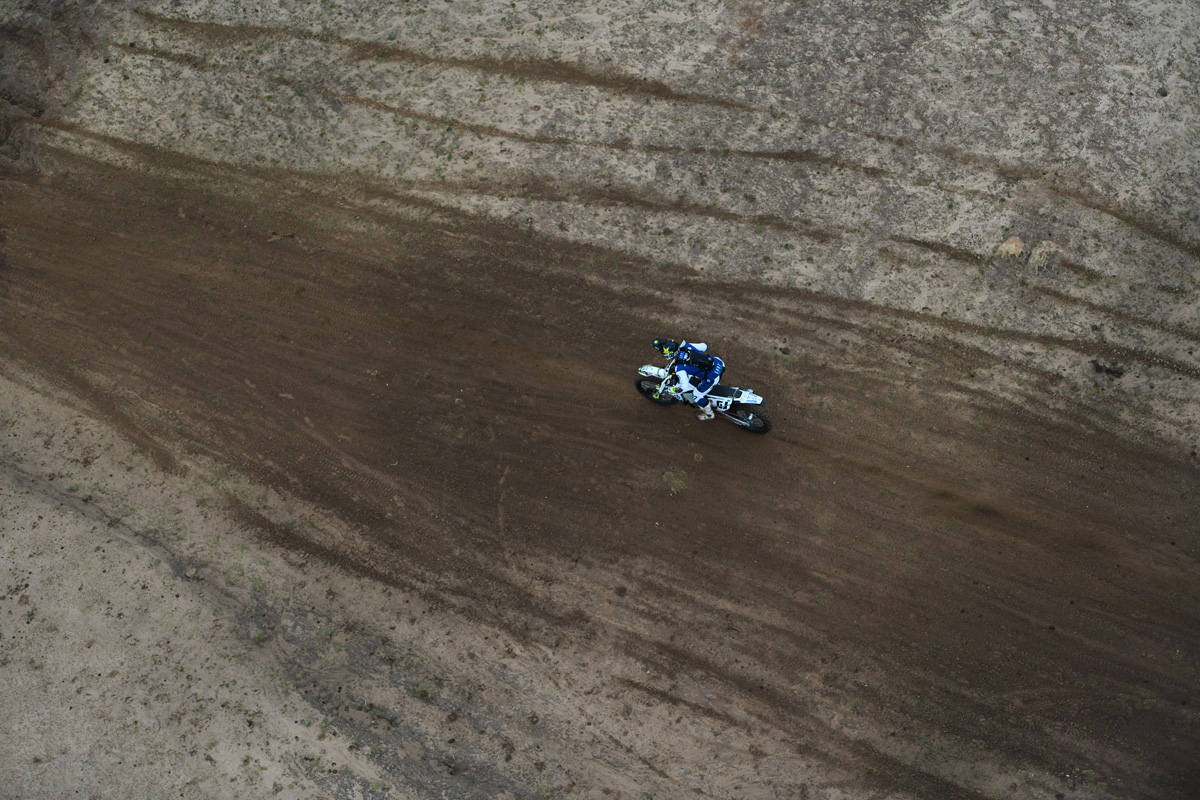 The DSP marked the start of the really challenging part of the day's riding, with six near-vertical climbs of almost 1 000m each. This 50km stretch took the lead riders over 4 hours, with some jostling for position amongst the competitors behind Young.
The final 40km seemed to particularly suit Young's assertive riding style – his average race pace was just over 22km/h for a finish time of 7h18'23".
Kyle Flanagan (Bidvest bLU cRU Yamaha) came in second. "It was a really tough and long day today but I'm happy with the way it turned out. Scott, myself and Graham chased each other for most of the day and I'm happy to be in second overall for tomorrow's start," he stated.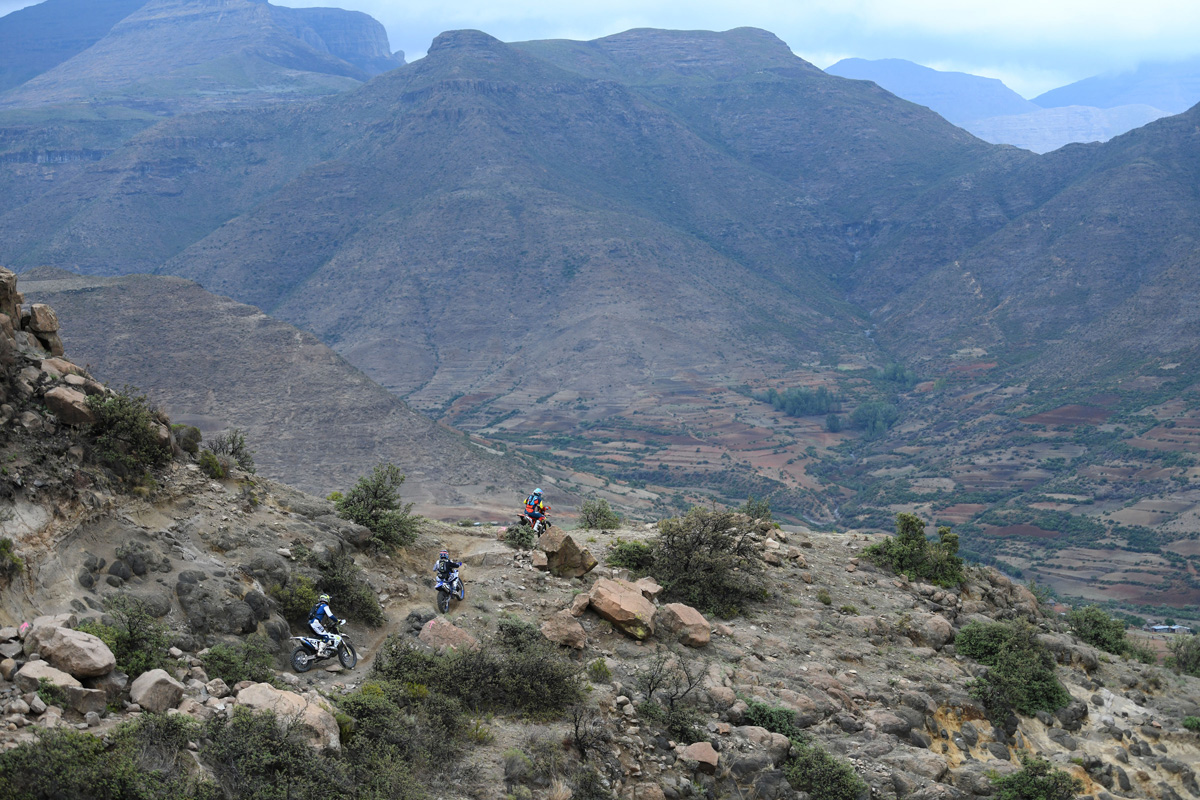 Scott Bouverie (Brother Leadertread KTM) was just 14 seconds behind Flanagan – he admitted that "it was tough going today; the route was unforgiving, but I made sure I stayed in the running. I'm happy I'll be starting right behind Kyle in third".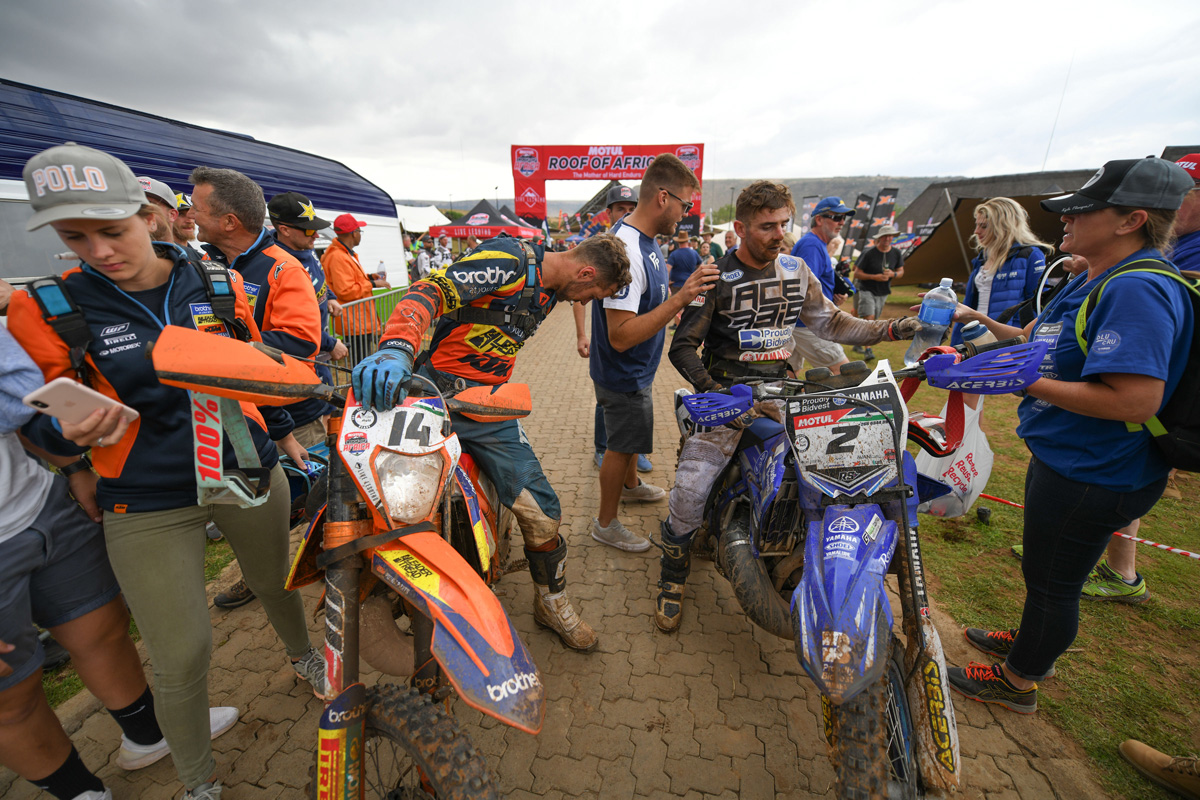 While Wade Young holds what might seem a comfortable lead in the Gold Category, the Silver Category proved to be a much closer affair. Silver Category riders also endured a long day, with the 150km course consisting of challenging climbs and lots of tricky, bushy terrain. The midway point was marked by a signature pass that saw riders climb to an altitude of just over 2 800m.
Despite beginning the day in seventh place, Ryan Pelser (Motul Alfie Cox KTM) made up enough time to overhaul Dwain Barnard (D and D Group KTM). The two riders thrashed it out all day, with neither being able to drop the other. At the end of Day 1, a mere second separates them. Bruce May (Bidvest bLU cRU Yamaha) came in third.
The winner of yesterday's Bronze Category Time Trial is the relatively unknown Austin Stuart (Nick's Electrical KTM). Today the Bloemfontein teenager, competing in his first Roof, really made a name for himself by setting a blistering pace. He finished the day with an overall lead of more than 20 minutes over second-placed Steven Carr (BrickIT KTM). Carr rode with veteran Richard Moore (Dynamic Racing) for much of the day, before a major crash cost Moore some ten minutes.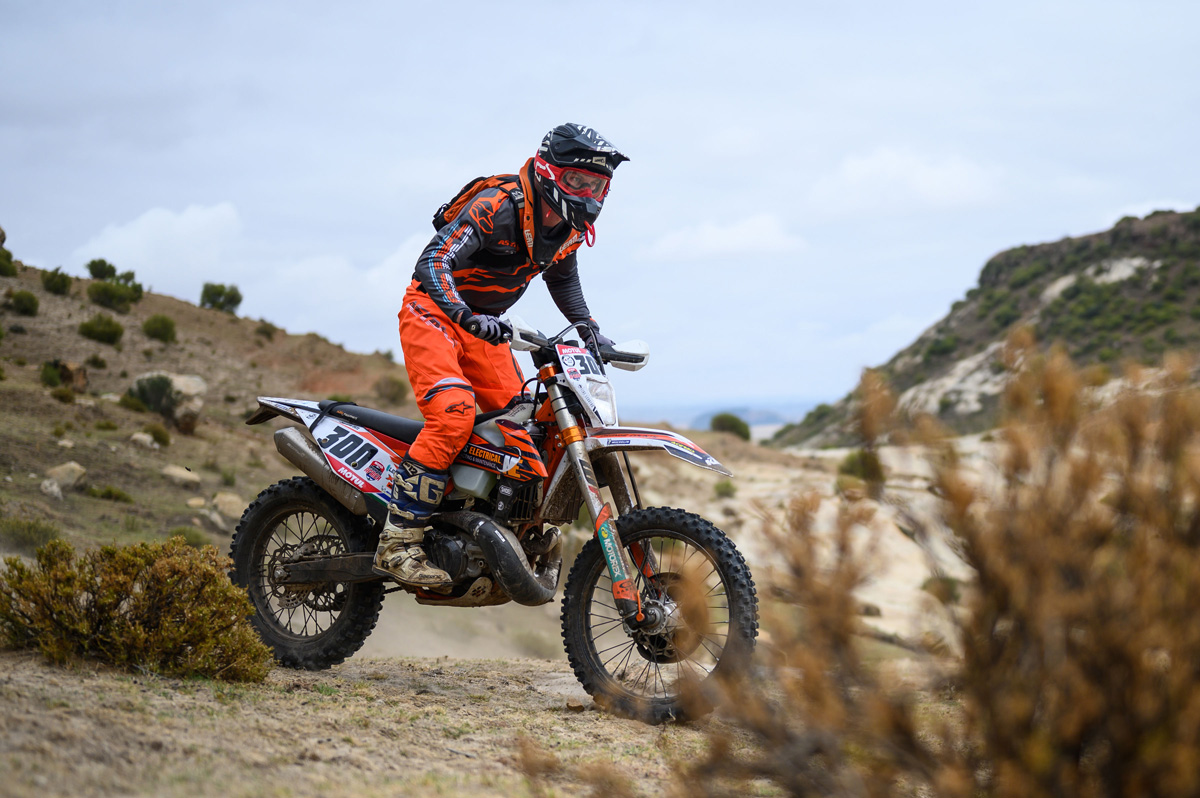 Day 1 of the 2019 Motul Roof of Africa raised more questions than it answered, with much of the intrigue ahead of Day 2 focused on Gold Category "silent assassin" Graham Jarvis. With a full day of Extreme Enduro action still to come, there's a lot to look forward to. As contender Scott Bouverie remarked, "On Day 2, anything could happen."
Follow all the latest action and find awesome Roof images and video on the Motul Roof of Africa Facebook page throughout the race.