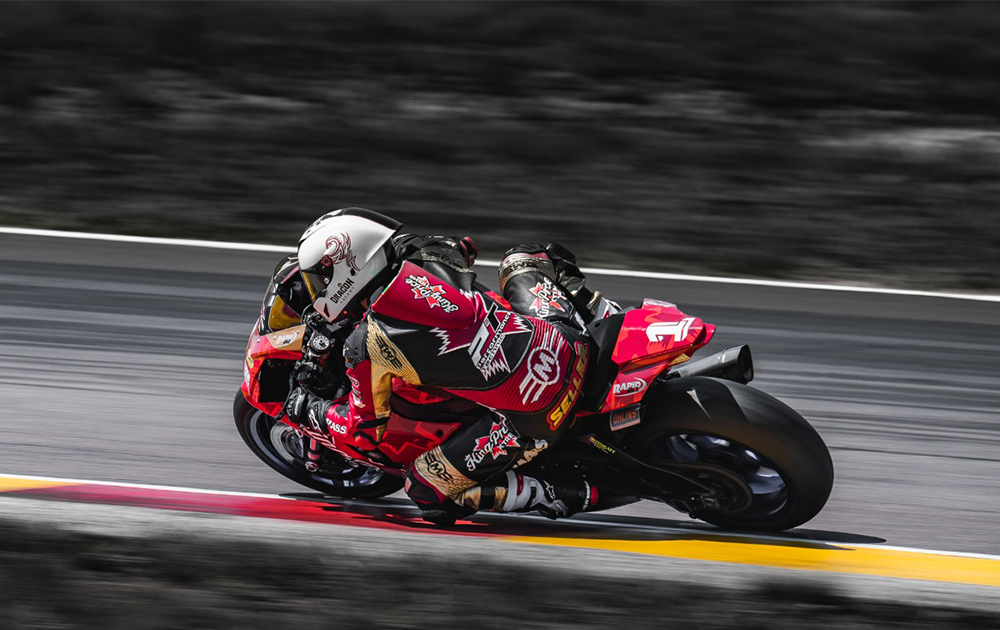 The next round of South Africa's motorbike racing series rolls into Zwartkops Raceway this Saturday 14 March. But before you take the family out for a fantastic day of thrills, speed and adrenaline, it's important to be able to speak the lingo.
We caught up with reigning SA Superbike champ and King Price xtreme racer, Clint Seller, to give you the lowdown on how to 'talk the talk' in the world of racing.
Apex
When the rider's turning and closest to the inside of the corner. By hitting the apex, riders get the perfect balance between braking, acceleration and speed.
Pushing the front
When a rider enters a turn so fast that the front tyre slides on the way in.
Hanging out the rear
When a rider exits a turn under acceleration and the rear wheel slides. (This is what causes black lines on the race track.)
Backing it in
When a rider turns and slides the rear wheel of the motorbike sideways into the corner. This can be done to turn the bike more easily on tight corners.
Factory
Used in MotoGP to refer to top-level bikes. These bikes are built, supported and developed by factories.
Crew chief
The engineer who works directly with the rider. The crew chief makes the necessary changes to ensure that the rider and motorbike perform at the top of their game.
Quali
A timed session (done before the day's racing starts) where the rider's fastest lap is taken to determine their grid position.
Hopefully you're now better equipped to banter with your bike-loving mates. Enjoy the racing!