On Saturday the 7th July Jacob Kruger (who lost his his sight 12 years ago), made history by riding successfully around Red Star Raceway...
Bike Buyers a division of Fire It Up! were thrilled to hand over the first of the monthly R20 000.00 giveaway to Mr. Le Roux...
It is not everyday that you find yourself at ADA's Motorcycle Off-Road Training grounds, situated around the beautiful Cradle of Humankind, with three of...
A star-studded rider line up will be on hand at the 25th Goodwood Festival of Speed from Thursday the 12th to Sunday the 15th...
I recently had the opportunity to visit the Xkulcha factory in Johannesburg. Xkulcha is a...
I recently told you about the trip we did a while back around Botswana on...
Meeting the local importer of Zontes, I cannot help but get excited about its introduction...
The Chieftain Dark Horse is Indian's player in the Bagger space. As you can deduct...
Ducati clinched yet another victory at the hotly contested Pikes Peak International Hill Climb, just...
In many ways this has been my most challenging review to date. The 790 Duke...
If Assen served up a whole pile of uncertainty until near the end of what was an unbelievable race, then the Sachsenring was a...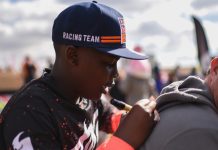 The National Motocross Championship has just passed the halfway mark and the chase for championship titles is hotter than ever. Race fans were not...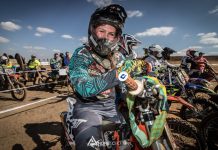 Three weeks of preparation before the national, that's all I had. It's safe to say I can still only do one push up with...
When we planned this recent adventure we had these crazy ideas and high hopes to summit Sani Pass in the middle of winter with...