Search on ZA Bikers for new and used bikes for sale in South Africa from established and reputable bike dealers.
Make

Model

Price

2014 HONDA CBR1000
R139,900.00
2019 Honda CRF 250RX for sale
R88,999.00
2020 Husqvarna TE 250 i
R127,699.00
The seventh edition of the BMW Motorrad International GS Trophy has just wrapped in New Zealand, and team South Africa has come out on...
Triumph SA invited the local bike media to the launch of their much anticipated and totally revamped new Rocket power cruiser. Revamped, is, in...
My daily commute transforms into a mad dash of traumatized tourists, mesmerised motorists and petrified pedestrians. The scenery becomes an absolute blur as I...
I have to be honest: when I first saw pictures of the 2020 KTM 1290 Super Duke R, I barely noticed that it was...
After spending two days at the International Launch of BMW's new middleweight 900's and a totally remade S 1000 XR, it dawned on me...
The 1200 "Big Twin" family is under constant evolution at Triumph: last year we had the Scrambler 900 and 1200 and the Speed Twin....
Four countries, 3600 kilometres in just two weeks, a bit of dust and plenty of memories: when a bunch of foreigners decided to come...
Search on ZA Bikers to find the biking product or service that you need, right now!
Main Category

Sub Category

Business Location

Acme Motor Salvage, 2 Francis Road, Rispark, Patlyn, Johannesburg, 2053, Gauteng


Motorcycle Dealers, Workshop Services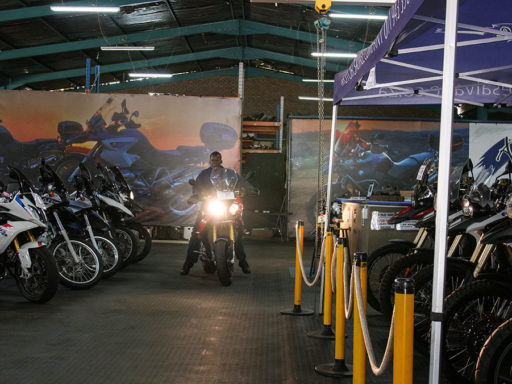 Joels Motorcycles, 7th Avenue, Summerstrand, Port Elizabeth, 6001, Eastern Cape


V Customs, 1289 Heuwel Rd, Centurion, Pretoria, 0157, Gauteng


Motorcycle Dealers, Workshop Services
UB LEISURE, 17 Kambathi St, The Willows 340-Jr, Pretoria, 0081, Gauteng


KTM Centurion, Main Road 13, Centurion Gate Business Park, John Vorster Dr & Akkerboom Street, Zwartkop, Centurion, 0157, Gauteng


Motorcycle Dealers, Workshop Services
Rad Moto, 1 Wall Street, Corner Rivonia and Witkoppen Road, Sandton, Johannesburg, 2157​, Gauteng


Motorcycle Dealers, Workshop Services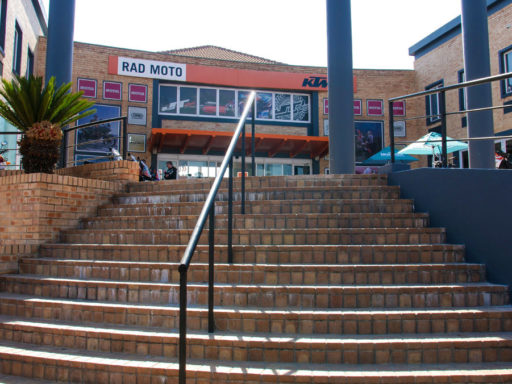 Zontes South Africa, Unit 3 Auckland Park 12 Auckland Street, Paarden Eiland, Cape Town, 7420, Western Cape


Motorcycle Dealers, Workshop Services
TRD Motorycles, Unit 6B, V Max Square, Corner Atlas Road and North Rand Toad, Boksburg, 1459, Gauteng


Motorcycle Dealers, Workshop Services
Bikeshop Boksburg, 122 North Rand Rd, Boksburg, Johannesburg, 1459, Gauteng


Motorcycle Dealers, Workshop Services
Alfie Cox Racing, 15, D246, Cato Ridge, 3680, KwaZulu-Natal


Motorcycle Dealers, Workshop Services
Bikers Warehouse, 1 Aureole Ave, Northgate, Randburg, 2162, Gauteng


Motorcycle Dealers, Workshop Services
Indian Motorcycle, 5 The High Street, Melrose Arch, Johannesburg, 2076, Gauteng


Motorcycle Dealers, Workshop Services