Search on ZA Bikers for new and used bikes for sale in South Africa from established and reputable bike dealers.
Make

Model

Price

Get down to Rad Moto for their "Annual Spring Sale" with massive savings on all top brands (Only while stocks last) Don't Miss Out! Corner...
Honda South Africa hosted a track day on the Women's Day public holiday that has just past, to allow their current and potential owners...
The Red Bull KTM Ajo team had a magnificent home Grand Prix, capped by a winning performance from birthday boy Brad Binder. The South...
Ryan Villopoto, 4 times AMA Supercross champion, 2 times 450 AMA Motocross champion, 3 times 250 AMA Motocross champion, will be in South Africa...
People buy different motorcycles for a myriad of reasons. For some riders, they're purely luxury...
Editor's Note: We told you about our visit to Val, Mpumalanga recently (which you can read...
For the past month, I have been riding the Orbit II as my daily commute...
I will never forget that perfect Mediterranian evening in the village of Monterosso, where I...
At 116 years old, Harley-Davidson has a rich and storied legacy. Building a motorcycle back...
The Hayabusa, "Highway Abuser" or 'Busa, as it has become fondly known in SA, the...
There are times when the craziness of everyday life becomes overbearing and, if you are wise, you will take a bit of time out....
07:03 am, we had pulled up somewhere along the R512 to take shots of the morning Sunrise. It was extremely cold that morning, my...
Search on ZA Bikers to find the biking product or service that you need, right now!
Main Category

Sub Category

Business Location

Acme Motor Salvage, 2 Francis Road, Rispark, Patlyn, Johannesburg, 2053, Gauteng


Accessories & Parts, Bike Dealers, Workshop Services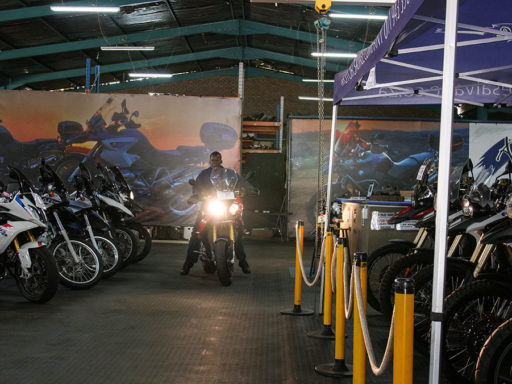 Alfie Cox Racing, 15, D246, Cato Ridge, 3680, KwaZulu-Natal


Accessories & Parts, Bike Dealers, Workshop Services
Auto Alpina Motorrad, Cnr North Rand Rd & Pond St, Bardene, Boksburg, 1459, Gauteng


Accessories & Parts, Bike Dealers, Workshop Services
2019 Indian Scout Bobber
R229,900.00
2017 Indian Chief Dark Horse
R299,900.00
2018 Indian Scout 1133
R199,900.00
2017 Indian CHIEFTAIN 111
R299,900.00
2019 Indian Scout Bobber
R259,900.00
2010 Kawasaki KX 85
R24,999.00
2013 KTM 350 XCF-W
R69,999.00
2015 Polaris Scrambler 850
R99,999.00
2016 KTM 50 SX
R23,999.00
2011 Yamaha YZ 250 F
R27,999.00
2008 CAN-AM Renegade 500
R69,999.00
2014 Honda CRF 150 R
R31,999.00