The EICMA show, held annually in Milan around this time of the year, more often than not holds some surprises for motorcycle enthusiasts. For...
KTM South Africa completed its dominance of the National Cross Country Championship in Bronkhorstspruit on Saturday. Not only did the orange brand walk away...
2020 is going to be hectic for Triumph, with plenty of appealing new models. A...
We were privileged to be invited to BMW Motorrad South Africa's media launch of the...
I have always wondered how it was in ancient times, being in the Egyptian army....
By now, it's generally accepted that any new motorcycle labelled a 'scrambler' is simply a...
Ever so often an amazing opportunity comes our way and our job is to seize...
The futuristic LiveWire is not the only new model coming from Harley-Davidson in 2020. The...
Motorcycling has traditionally been a world dominated by men—but, thankfully, that stereotype is changing. Sure, the female sector of the market is still smaller...
Search on ZA Bikers for new and used bikes for sale in South Africa from established and reputable bike dealers.
Make

Model

Price

1983 Harley-Davidson FLH
R140,000.00
2010 Honda CBR1000RR
R89,900.00
2013 KTM 350 Freeride
R49,999.00
2007 Kawasaki KX450F
R30,995.00
2010 Honda CRF 450 R
R36,999.00
2011 Honda CRF 450X
R39,999.00
2005 Honda CRF230F
R24,999.00
2012 KTM 690 DUKE
R59,999.00
2018 Honda XR 150 L
R28,999.00
2016 spec 2018 reg Vespa Prima...
R64,900.00
2007 Suzuki LTZ 400 Special Ed...
R27,999.00
2017 Yamaha TTR110
R23,900.00
Search on ZA Bikers to find the biking product or service that you need, right now!
Main Category

Sub Category

Business Location

Perry Bikes, 1 Sneezewood Lane, Glen Anil, Durban North, 4051, KwaZulu-Natal


Accessories & Parts, Bike Dealers, Workshop Services
Acme Motor Salvage, 2 Francis Road, Rispark, Patlyn, Johannesburg, 2053, Gauteng


Accessories & Parts, Bike Dealers, Workshop Services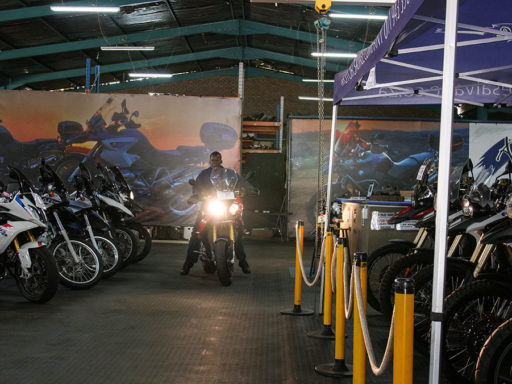 RBS Yamaha, 69 St Johns Ave, Pinetown, Durban, 3610, KwaZulu-Natal


Accessories & Parts, Bike Dealers, Workshop Services
Bikeshop Boksburg, 122 North Rand Rd, Boksburg, Johannesburg, 1459, Gauteng


Accessories & Parts, Bike Dealers, Workshop Services
Pinnacle Motorrad, Cnr of Kiewiet and Walter Sisulu street, Secunda, 2302, Gauteng


Accessories & Parts, Bike Dealers, Workshop Services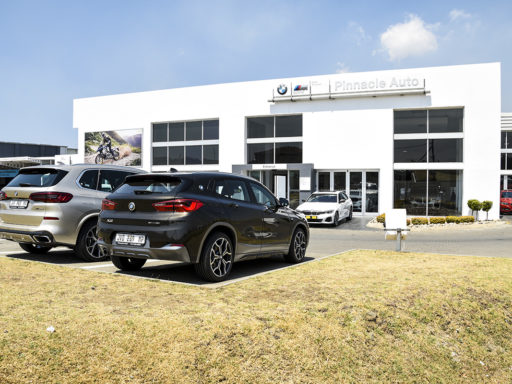 Auto Alpina Motorrad, Cnr North Rand Rd & Pond St, Bardene, Boksburg, 1459, Gauteng


Accessories & Parts, Bike Dealers, Workshop Services
TRD Motorycles, Unit 6B, V Max Square, Corner Atlas Road and North Rand Toad, Boksburg, 1459, Gauteng


Accessories & Parts, Bike Dealers, Workshop Services
PowerSport Motorcycles, Unit 8, The Terminal Complex, Trichardts Road, Boksburg, 1462, Gauteng


Accessories & Parts, Bike Dealers, Workshop Services
Honda Centurion, 1288 Heuwel Rd, Centurion, 0046, Gauteng


Accessories & Parts, Bike Dealers, Workshop Services
Honda East Rand Mall, Cnr Jan Smuts and Loizides Street, Bardene, Boksburg, 1459, Gauteng


Accessories & Parts, Bike Dealers, Workshop Services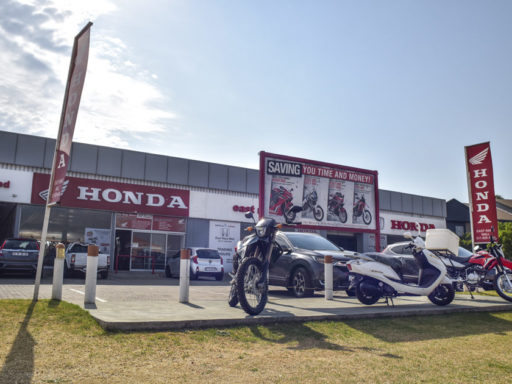 BMW Motorrad Clearwater, Cnr Hendrik Potgieter & Fall Rd, Little Falls, Roodepoort, 1735, Gauteng


Accessories & Parts, Bike Dealers, Workshop Services
SMG Motorrad Umhlanga, 1 Ncondo Place, Umhlanga Ridge, Umhlanga, 4319, KwaZulu-Natal


Accessories & Parts, Bike Dealers, Workshop Services