For the past 2 years, we have joined the Cancervive initiative as their official biking-media-partners. For 2019, we got even more involved as we...
The Red Bull KTM Ajo wrapped up the 2019 season in style on Sunday with another victory at the Valencia GP, thanks to a...
2020 is going to be hectic for Triumph, with plenty of appealing new models. A...
We were privileged to be invited to BMW Motorrad South Africa's media launch of the...
I have always wondered how it was in ancient times, being in the Egyptian army....
By now, it's generally accepted that any new motorcycle labelled a 'scrambler' is simply a...
Ever so often an amazing opportunity comes our way and our job is to seize...
The futuristic LiveWire is not the only new model coming from Harley-Davidson in 2020. The...
Motorcycling has traditionally been a world dominated by men—but, thankfully, that stereotype is changing. Sure, the female sector of the market is still smaller...
Search on ZA Bikers for new and used bikes for sale in South Africa from established and reputable bike dealers.
Make

Model

Price

2019 Yamaha YZ 250F
R69,995.00
2019 Yamaha YZ 125 X
R49,995.00
2014 BMW F800GS Adventure with...
R105,000.00
2018 KTM 1290 "R"...
R190,000.00
2014 Kawasaki ZX10R
R129,900.00
2017 KTM 350 XCF-W
R59,900.00
Yamaha YZ250FX 2019
R77,000.00
2016 KTM Duke 390
R49,900.00
2018 Spec 2019 Reg Suzuki DL65...
R109,900.00
2011 KAWASAKI Z1000
R89,900.00
2012 BMW R1200GS
R119,900.00
2008 HONDA CBR600F
R82,900.00
Search on ZA Bikers to find the biking product or service that you need, right now!
Main Category

Sub Category

Business Location

Perry Bikes, 1 Sneezewood Lane, Glen Anil, Durban North, 4051, KwaZulu-Natal


Accessories & Parts, Bike Dealers, Workshop Services
Raceworx KTM, Cnr Hendrik Potgieter Rd & Zandvliet Rd, Little Falls, Roodepoort, Johannesburg, 1724, Gauteng


Accessories & Parts, Bike Dealers, Workshop Services
Bikers Warehouse, 1 Aureole Ave, Northgate, Randburg, 2162, Gauteng


Accessories & Parts, Bike Dealers, Workshop Services
Indian Motorcycle, 5 The High Street, Melrose Arch, Johannesburg, 2076, Gauteng


Accessories & Parts, Bike Dealers, Workshop Services
Bavarian Motorcycles, Centurion Gate, Shop 1C, Cnr John Vorster Drive & Akkerboom Street, Centurion, Pretoria, South Africa, Gauteng


Accessories & Parts, Bike Dealers, Workshop Services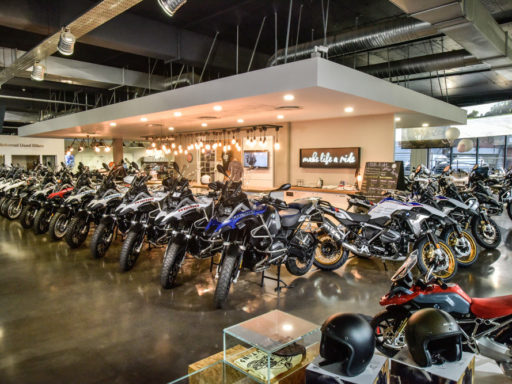 Acme Motor Salvage, 2 Francis Road, Rispark, Patlyn, Johannesburg, 2053, Gauteng


Accessories & Parts, Bike Dealers, Workshop Services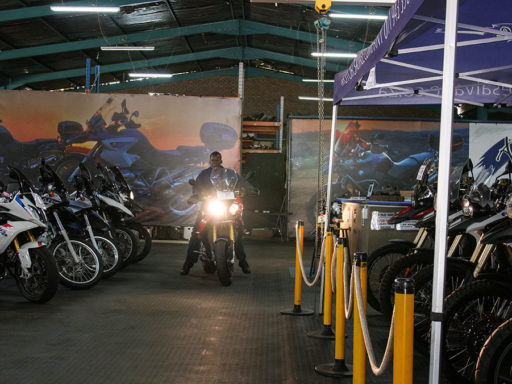 PowerSport Motorcycles, Unit 8, The Terminal Complex, Trichardts Road, Boksburg, 1462, Gauteng


Accessories & Parts, Bike Dealers, Workshop Services
Joels Motorcycles, 7th Avenue, Summerstrand, Port Elizabeth, 6001, Eastern Cape


Biking Accessories, 1212 Pretorious Street, Hatfield, Pretoria, 0083, Gauteng


Accessories & Parts, Bike Dealers, Workshop Services
World Of Motorcycles, 146 Akkerboom Street, Zwartkop, Centurion, 0051, Gauteng


Accessories & Parts, Bike Dealers, Workshop Services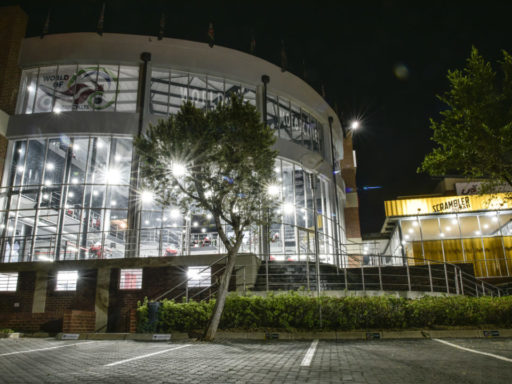 KTM Durban, 21, Park Boulevard Centre, 11 Brownsdrift, Durban, 4051, KwaZulu-Natal


Accessories & Parts, Bike Dealers, Workshop Services
Bikeshop Boksburg, 122 North Rand Rd, Boksburg, Johannesburg, 1459, Gauteng


Accessories & Parts, Bike Dealers, Workshop Services