Over years of motorcycling I have purchased various products in the OXFORD range. Their tank bags have given (and continue to give) many years of good service. I was thus intrigued when given the opportunity to put a pair of their Spartan jeans to the test.
From the outset let me say I am a firm believer in protective gear. As the popular saying goes, "Pray you don't fall off", but dress for the occasion. I put this to the test in 1978 (or thereabouts) when a front wheel burst on my fully faired Honda CB750FZ on the far side of 200 kph. 110 meters of rolling and sliding put my clothing to the test in no uncertain terms. The Levi jeans I was wearing did little to prevent flesh being gouged and scraped from my knees and hips. Fact is, jeans are not great protection, yet they are archetypal motorcycle apparel.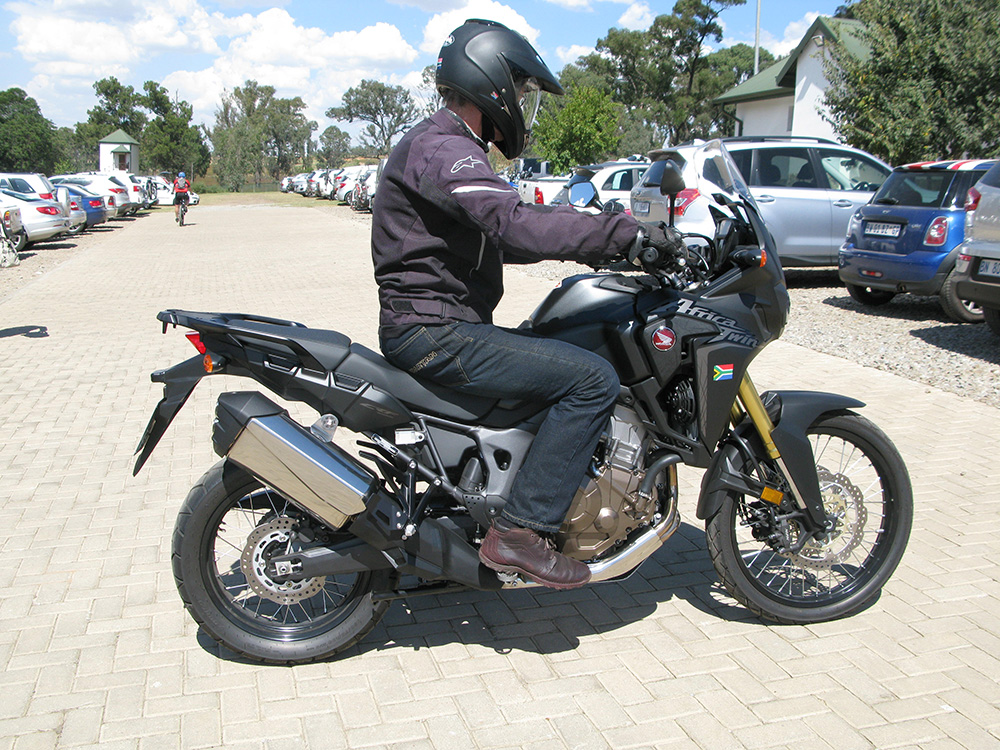 Modern science has come to our rescue. Spartan jeans are first of all, stylish. The pair I tested are dark blue denim which in time, will no doubt fade to the classic blue denim work wear colour. They have straight cut styling,which, from a biking perspective is ideal because they do not flap and beat you silly at speed. They are roomy enough to wear over my boots. 14 ounce denim, which is on the heavy duty side, is used. Despite this, they are pliable and comfy, even when new. I am lean and long legged but due to three optional leg lengths, I achieved a perfectly snug, yet comfortable fit. The leg is still long enough even when seated on the bike. The stitching is tastefully done, as is the Spartan logo on the back pocket.
The styling is classic jean – two back pockets and two front pockets, with the front right pocket incorporating a small-change pocket. Now lets talk protection. As already stated denim, even of the heavy duty kind needs abrasion resistance assistance. Aramid to the rescue. Aramid is the family to witch super tough fabrics like Kelvar belong. The hip and bum area is Aramid lined, as are the knees. In addition, the knees have internal pockets to accommodate soft armour inserts. The inserts are supplied with the jeans. A criticism common to many "armoured" pants is that when seated, the armour is not perfectly positioned over the knee but on my lanky pins rides a bit high. When standing they are right, but high when seated. Sliding often causes garments to ride up so to my way of thinking, a bit low is better than a bit high. Adjustable pockets may provide the solution.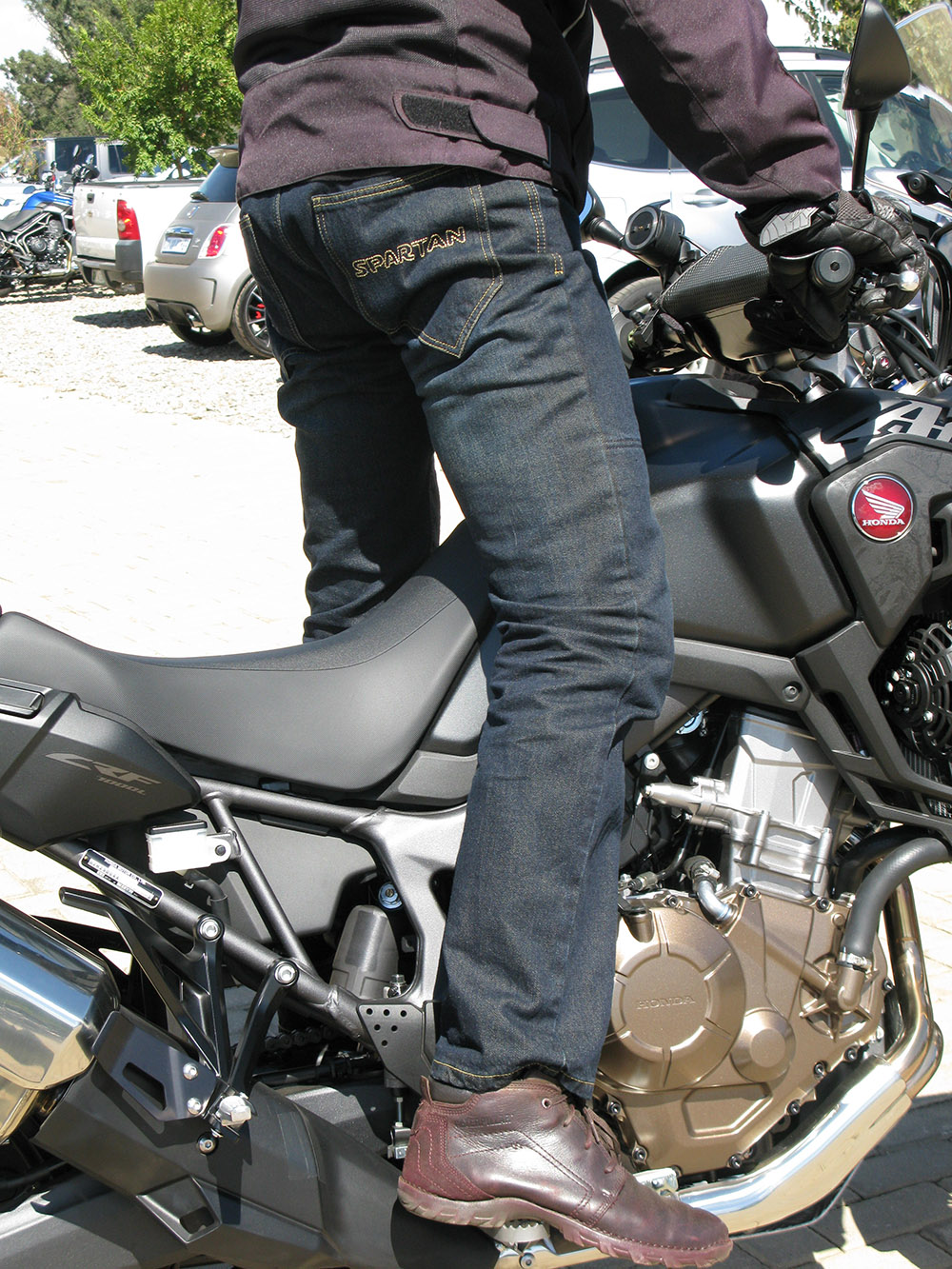 The Spartan jeans are all day comfortable, even in hot weather. They do not have the "plastic pants" feel of so many protective garments, which subject your legs to a sauna on every ride. With the soft armour inserts fitted, you may just find the jeans become a little tight around the knees, especially if you play lock for the local rugby team.
All in all, a really big thumbs up. My Spartan jeans are probably firmly in number one spot amongst my day-to-day motorcycle protective wear. They look so good you would have to tell someone that they are motorcycle protective wear. Awesome to have jeans in my closet that look so good yet could save my butt if things go pear shaped. Available in sizes 30 to 40 and 3 leg lengths to attain the perfect fit.
For More information on where to buy Oxford Spartan Jeans visit: www.dmd.co.za