As a motorcycle journalist, one has to keep a thoroughly objective viewpoint in one's pocket at all times. Not for us to be swayed by stratospheric power outputs or to show preference for the glamour of traversing Africa on the best adventure bikes in the world. Whatever we ride, we have to press the re-set button in our heads and look at the bike under our backsides with all the innocence of the fresh-from-the-licence-test rider or, at the very least, the rider at whom the bike in question is aimed.
However, personal bias has to set in at times, at least in private; this is only human nature. But there are times when that same nature can blinker one against attributes displayed by a bike that might not be on your immediate personal radar. And it also means that one can be wrong sometimes. Very wrong.
When the Honda NC700X first appeared, it garnered much interest due to its car engine-derived motor and the amazing fuel consumption figures it boasted. We all knew that bikes were cheaper than cars to run, but short of a scooter or moped, who knew that a grown-up bike could be this cheap?
Was it glamorous? Fast? An adventure bike? Er, that will be no on all accounts. But it didn't matter. Honda realised that there were plenty of people out there who wanted practicality, efficiency and affordability over power, speed and high price. To this end, they thought out of the box about the engineering and controlled build costs and the result was a bike that was remarkably cheap to buy and run but which had all the Honda quality.
Fast forward a few years and the updated NC700X arrived, called the NC750X to reflect its hike in engine capacity. All the same attributes with even more fun. Now, in 2016, the NC750X has been updated once again, with new styling and a host of detail improvements. And this is the bike I've been running as a long-term test bike for four months.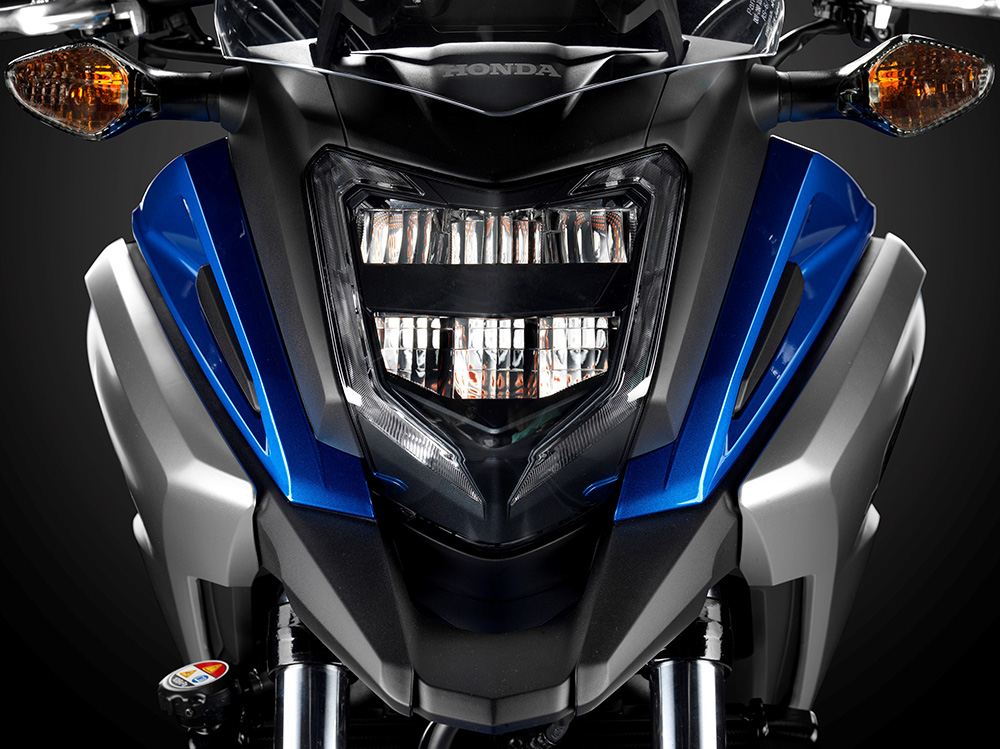 And right here, right now, let me admit that I've been horribly wrong about the 'commuting' Honda. No, it won't set the world alight but use it as it was intended and it is one of the strongest arguments I can think of for using a bike for the daily grind of commuting or any type of practical A-B riding.
Every bike takes a bit of adjustment on the part of the rider to get the best out of it. The parallel twin engine of 745cc pushes out 40kW and 68Nm, all delivered way down the rev range, whose ceiling is a very low 6,500rpm. So low is it, in fact, that it takes a while to stop bouncing it off the rev limiter, so freely does it spin up. In addition, cruising at highway speeds in 6th gear, you might find that, to punch past a car or truck, you need to downshift to fifth to give any worthwhile acceleration but once you are used to riding within these parameters, all is fine.
The NC750X might have the 'commuter' tag but it is capable of so much more. OK, so we didn't take it on a track day but there's no reason to suspect that it would be absolutely hopeless. To subject it to such treatment might have been a bit unfair but the point is, this bike has so many hidden talents that taking it to the track would not seem totally out of order. One thing's for certain; it would be the most comfortable bike ever to have graced a track. Riding position can't be faulted and the seat is good for many hundreds of kilometres before bum-fade creeps in.
Ride it for short hops, ride it for longer hops; ride it from Johannesburg to Durban or ride it for fun at the weekend; but most of all, just ride it. And no matter how you ride it, it won't cost you very much at all. In over 1,500kms, I never saw the dash readout show more than 4 litres/100kms consumption. On a longer trip, it went down to 3.6l/100km. To fill the tank never took more than R140 and it lasted for a good 260kms. That surely could be a week's worth of commuting? For R140! Are you mad? Why aren't we all riding one?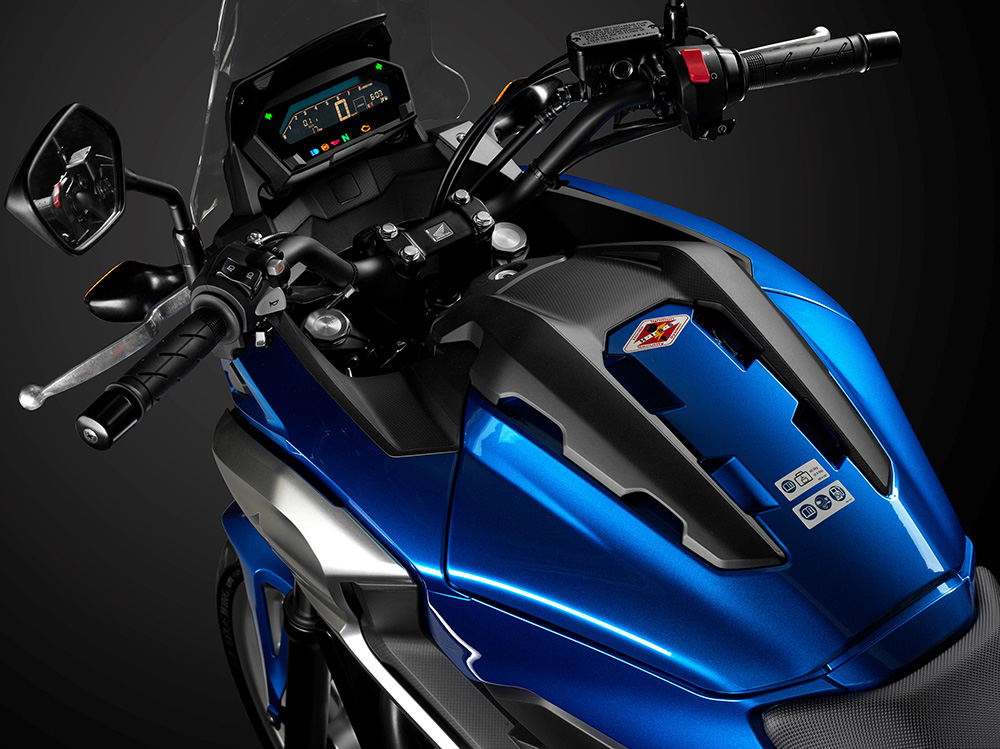 Then there is the NC's party piece. With the fuel tank situated below the seat, there is a very useful 21-litre stowage space where the tank should be, atop the engine. Big enough to fit a full face helmet in or a full set of waterproofs or enough food for an evening meal for a family of four with a bottle of wine thrown in for good measure. It was this feature that really impressed me; having always carried a backpack on a bike, it was so refreshing to not have to and it all adds up to the unexpected pleasure of riding the NC.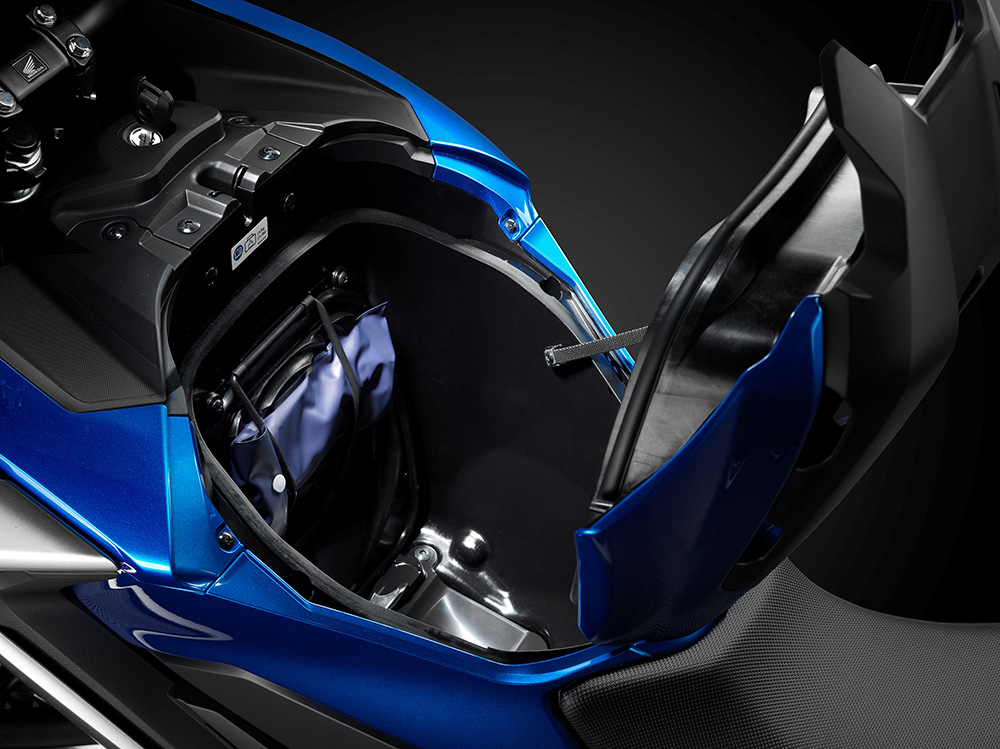 If there is one niggle, it would be the situation of the filler cap for the petrol tank underneath the pillion seat. Oh, it's easy enough to access – tip the seat pad up (there is a neat built-in stay) and there's the filler cap – however, if one has baggage strapped to the pillion seat, it all has to be removed to fill up. A small thing and not an issue for everyday use but, if one were to go touring, it could get a bit tiring.
I can't actually get over how good this bike is; it took me completely by surprise, once I'd adjusted my viewpoint accordingly. It is so utterly easy to ride and completely non-intimidating, especially in the urban environment, that is isn't hard to see why Honda have sold so many of them. If I'm brutally honest with myself, I have no need for any more motorbike underneath me for day-to-day use. Sure, there's the cachet of riding a Kawasaki H2 or the sheer dominance of riding an adventure bike but, really, how often do I need those extremes of attributes in a bike? Once or twice a year? The numbers simply don't stack up.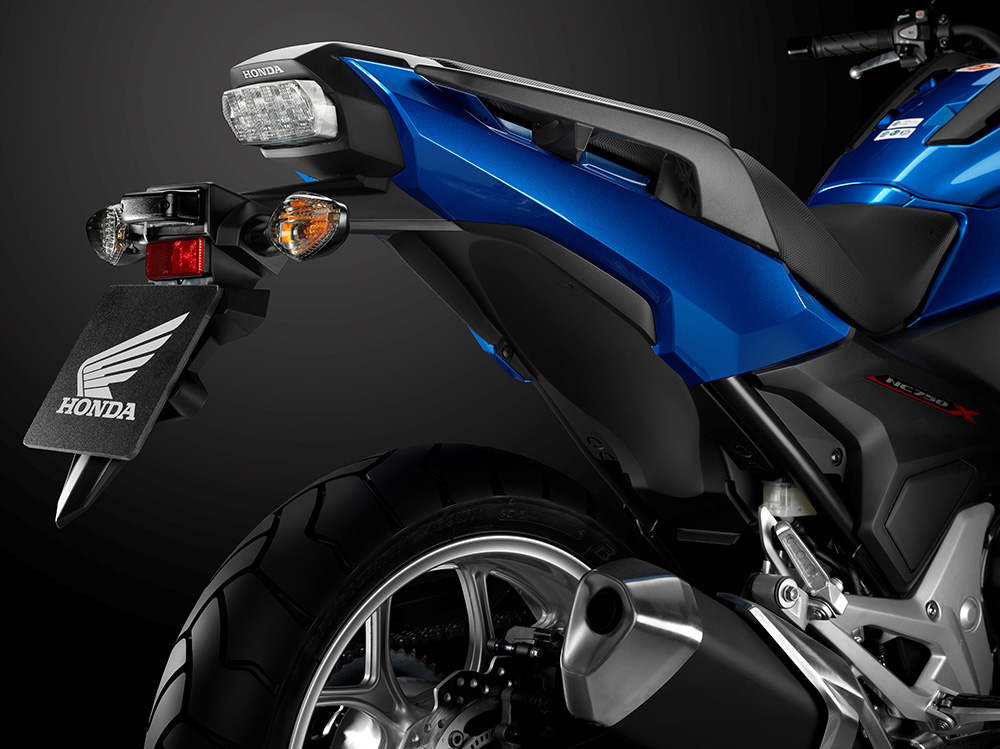 Call me a boring old fart, if you want, but I am a convert to the NC750X. Don't agree with me? Then I bet you haven't ridden one because, if you had, you'd also see the light.