800 is the New 750
Seven-hundred-and-fifty cc has been a popular motorcycle engine capacity for decades. It was 1969 that Honda introduced its CB750, rivalling such mainstay models as the Triumph Trident and, later, the Bonneville T140. Where the Honda won, however, was in its silky smooth power delivery and utter reliability and oil-leak-free nature. Not to mention such luxuries as electric start (that actually did what it was supposed to do) and a disc brake up front.
It was so good that it surely helped killed off the British motorcycle industry and spawned multi-cylinder rivals from all the major Japanese factories. From that point on, the inline-four-cylinder engine has been the Japanese standard and no-one has yet done anything to disabuse them of this idea.
True, they weren't the only manufacturer producing inline-fours; MV Agusta made grand Prix racing their own in the 1960's with their wonderful – and expensive – 500cc, four-cylinder bikes and you could buy a 750cc version in the 1970s, but it took the mass-production and, therefore, the affordability, of the Japanese bikes to really bring the configuration to the great unwashed masses.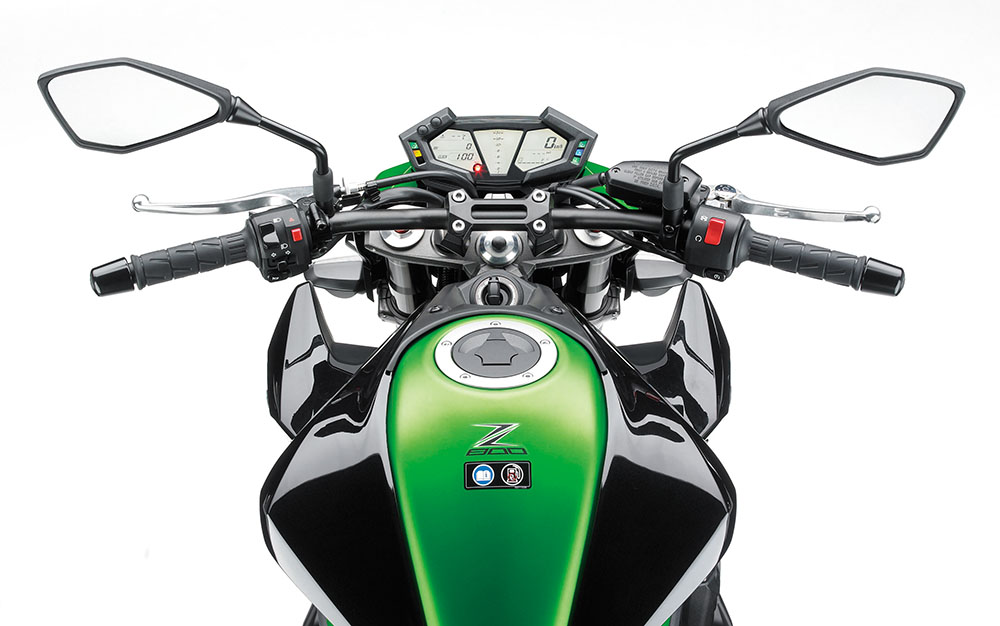 For so many years, 750's ruled the roost, until 1000 became the new upper limit for sports bikes. The two carried on hand-in-hand until very recently, when 800cc became the new 750cc (although, 1000cc remained for the true Superbikes) and not only for the Japanese, either.
And here we have the latest incarnation of the Japanese four-cylinder; the Kawasaki Z800. Following the normal trend of re-inventing the wheel but with a bigger engine, this bike takes over from the Z750, which has been around for more years than anyone can remember.
The 800 engine offers up about 5 more Nm and kW than the 750 and performs with typical screaming madness on the road. It does still lack a bit of low down torque for roll-on acceleration in 5th or 6th but it's still plenty fast enough for normal road use, even if you do sound like you are going a zillion km/h everywhere. Typical to every Japanese engine, it feels unburstable and somehow you understand that here is an engine that will last and last. No much in the way of character in the sound but as a trade-off for longevity, can you argue with it?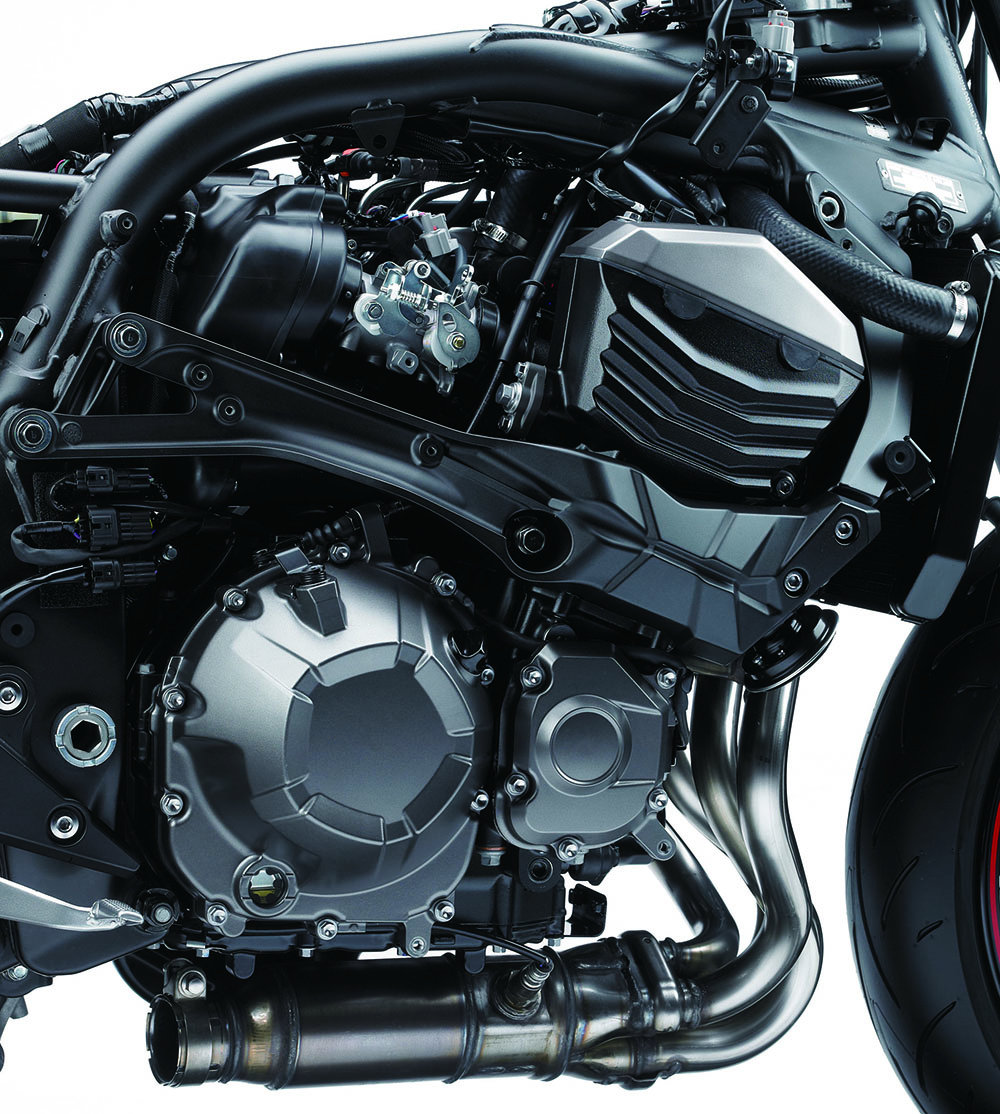 It retains the solidity and perfection of finish that has characterised Japanese bikes for so many years but time and styling waits for no man and, with the Z800, we see a new direction.
With the Z800, Kawasaki has travelled to the very end of the road marked 'alien mechanical insectoid styling.' In profile it is very hunchbacked and the clocks sit very low at the front. There are a few fussy details about but overall it works in a complete way; it's not as if they have tried to mix and match old and new; this bike is new from top to bottom. It's not unpleasant but it does take a bit of getting used to; no doubt in years to come it will start to look familiar as the styling cues progress to other models in the Kawasaki range and, no doubt, other manufacturers get braver with their designs but it is sufficiently different for now to stand out from the crowd.
For some reason which escapes me, the naked bike has never enjoyed the same popularity in South Africa as in, say, Europe. Some people bang on about the distances involved here but that is mostly utter balls. Most motorcyclists I know would rather jump on a plane to get to Durban or Cape Town than ride their bike there so the lack of full-weather protection is not really an issue.
What makes this bike important is that it is perfect for the urban warrior whose riding rarely takes him or her out of the city. It is light, nimble and punchy enough to make light work of city riding but it also has enough performance to make a longer distance bearable. But we all know that this type of bike won't be ridden much more than for the daily grind and the weekend blast.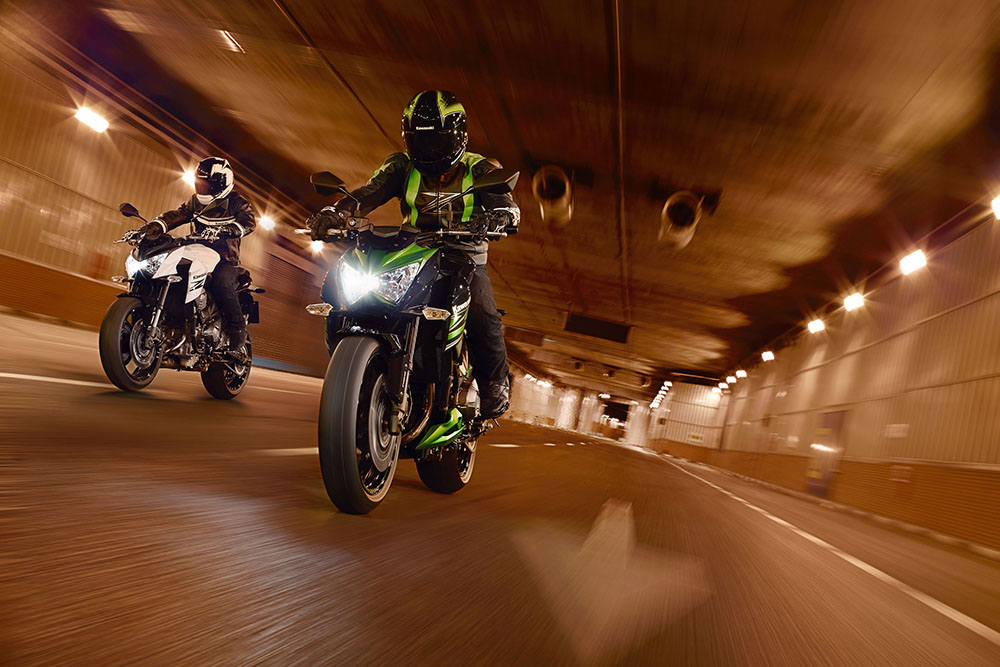 It handles brilliantly – the suspension is smooth and comfortable without losing any ability in the bendy stuff; think of it as a nice compromise between out and out sportiness and comfort on the terrible roads around town. When we took it to the track in company of the MV Agusta Brutale 800 – a direct rival, if ever there was one – at first the Japanese contender appeared to lack the tautness of the Italian bike and, indeed, a more experienced track rider than I bemoaned its softness.
However, for myself and surely for the vast majority of riders who have not the skills of a professional racer, whereas I found the MV to be very twitchy and nervous and requiring a lot more input and nerve to ride fast, the Kawasaki felt a lot more forgiving and smooth; one could almost call it a perfect beginner's bike. And, let's face it, riding on public roads does not put as much emphasis on outright chassis performance as riding it hell-for-leather around a track.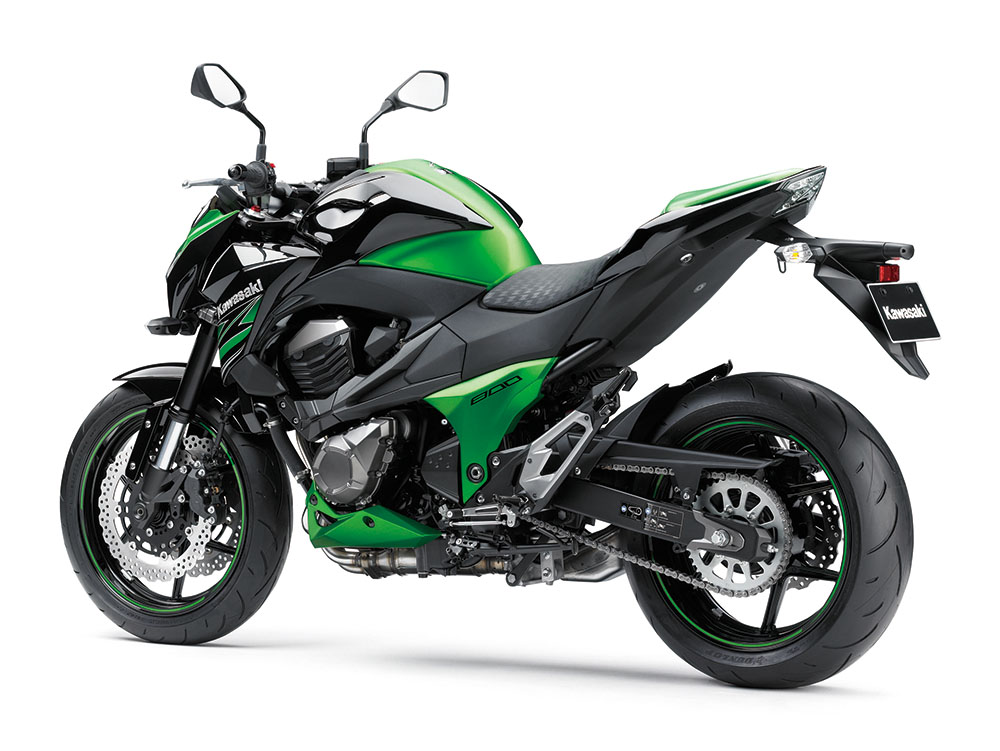 So, the Japanese are the masters at making four-cylinder engines of any capacity. Has it made any difference raising the capacity of the Z750 by 50cc? No, not really. But it comes hand-in-hand with a whole new motorcycle and helps define the Z800 from the outgoing model. What Japanese motorcycles sometimes lack is a bit of soul and character, precisely what the Italians are so good at putting into their bikes. The Z800 rectifies that to some extent and it is no longer a case of style over substance; the Kawasaki Z800 is more than good enough to see off the challenge from all comers, no matter from where they hail.