The TomTom Bandit camera is the Dutch companies first foray into the action-camera market. Launched in Europe in April 2015 and readily available in South Africa from stores such as Cape Union Mart and in our opinion it is worth serious consideration.
In this review, I want to concentrate mainly on one of the important applications of the Bandit; its apparent ability to produce edited video's almost instantaneously. As everyone knows, it is now very fashionable to make and share videos on social media with your mates.
Quick editing is achieved by linking to TomTom's smartphone app for the Bandit and then by shaking the phone (what? – YES!, shaking the phone). My mindset told me that editing film was a tricky, laborious, infuriating job that should not be taken on lightly. However, I was so taken by this claim of shaking the phone that I decided to take a close look at this aspect straight away. Was it a gimmick or did it have some merit?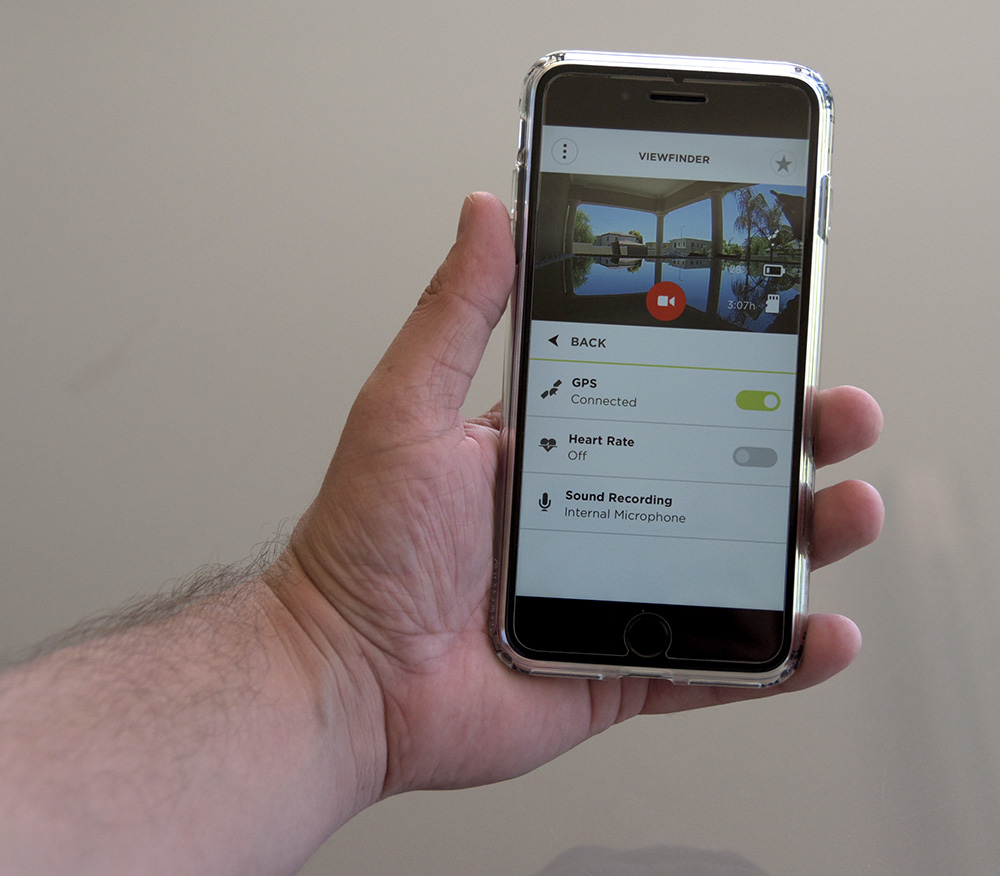 With all new techie toys, you have to go up 'learning curves' to gain a good skill level which should then enable a reasonable performance and satisfaction. This was no exception with the Bandit but after 18 months 'out there', I found plenty of internet stuff to help me and in particular, several helpful Youtube videos.
I soon learned that to achieve anything reasonable, you need to carefully plan your filming days by thinking through a simple 'story-board' for the day. For example; if you intend to film a day at the race track, what exactly do you want to cover and how and when would you mount the Bandit and who exactly would carry the camera for the different sections in the intended film? Once you've figured that out then you need to ensure that the camera and all the peripheral but essential kit, is going with you and is in good nick. One important piece of kit with the Bandit is a 'Remote" button that is used to turn the camera on and tag/highlight interesting events. The main reason for this remote is to give you easy control of the camera when you can't see it because it might be stuck on the top of your head.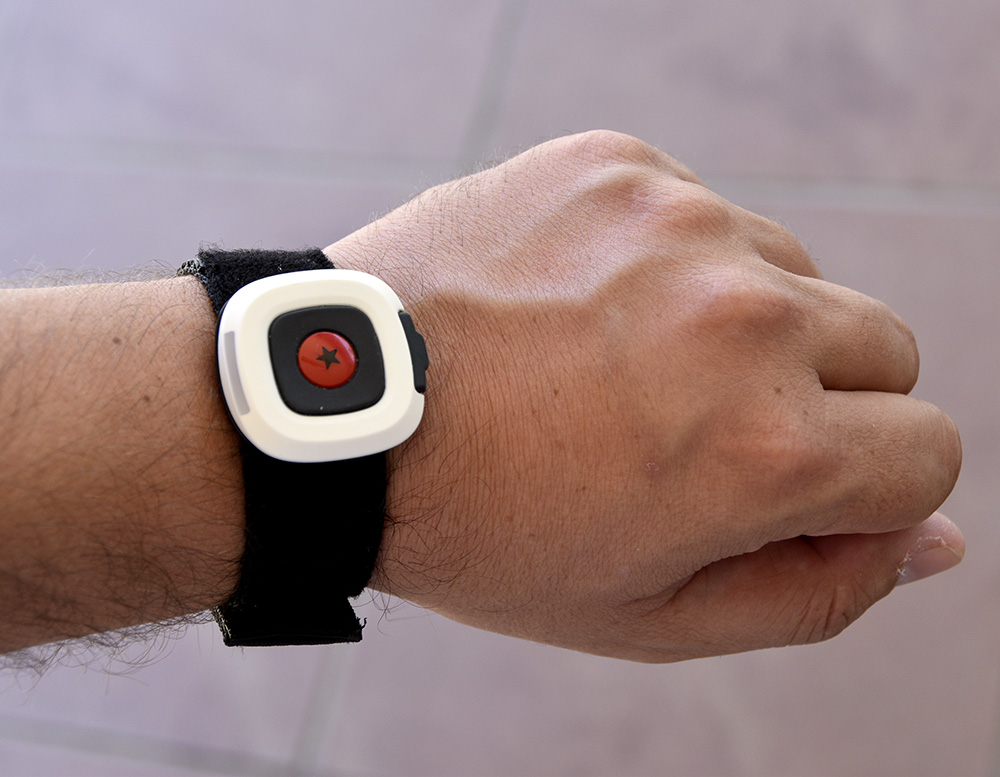 Anyway, lets assume that on the day you managed to produce most of the 'intended' recordings at the race track and you ended up with say, 12 short clips – in all you produced over 2 hrs of content. What you are now allowed to do by the Bandit App is to compress the 2 hrs of content into no more than a 2 minute film and to achieve the first draft of an edited film, you must use the magic 'shaking the phone' technique
First, you Wifi connect the Bandit to your smartphone which enables you to see your clips in the 'Recordings' section of the App. Next, click 'Create Story' which produces a drop-down settings menu which basically allows you to set the time of the compressed video (120 secs max) and/or to focus in on the highlighted portions within the clips. In any event, when you now shake the phone, the App takes your settings instruction and produces a 2 minute film. What it seems to do is to take a similar percentage of the content from each clip or from around a highlighted point, if one is present. The percentage taken in this process will vary depending on things like the number of clips entering the compressed file, the overall time of your content and aspects of any 'highlighting' you have created. I am not up to speculating on the mathematics of it all but I would guess it is pretty complex. Anyway, in my example here and ignoring 'highlights', it would take 10 secs from each clip and join them together.
At this point, you can judge the finished video and decide if you want to do a second editing pass to 'tweak' and improve it. If you go for tweaking, you can decide to delete uninteresting clips, change the clip time on certain ones and/or move the location of the clip section that will be used in the compressed file. I found tweaking to be relatively easy and very much better for having created a first pass edited version.
Another thing possible at this stage is to 'professionalise' your film by adding 'overlays'. Depending on which monitoring devices you had connected or turned 'on', you could add speed, G-Force, location, altitude, a music audio from iTunes and heart-rate.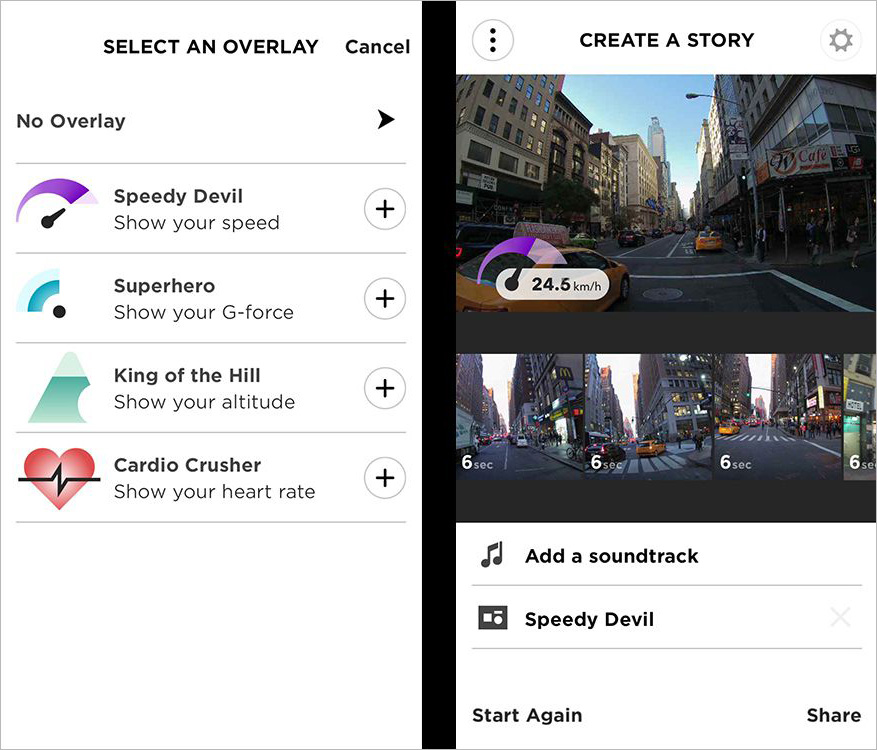 In summary, I found the evaluation of the 'shaking phone editing features' to be both interesting and illuminating. This complex system actually worked very well, was quite intuitive and I can definitely see that many people will be capable of becoming not just a cameraman but a half decent film producer/director. It gave you the ability to produce what I would call 'A Day in the Life', films, which certainly covers action sports but also much more general activities. If you are one of those rare people that writes a daily diary then consider replacing that activity with a 2 minute film of your day.
Ok, enough of that, now, lets move on to the TomTom Bandit camera in a more general sense although I have to say that you can get much more than I have included here with a short bit of internet research.
It has a simple eye-catching appearance but beneath the façade are a number of very well designed and innovative features, such as:
A large, easy to read LCD – though this is not a live view screen [it shows menu settings alongside the camera's selected mode and options]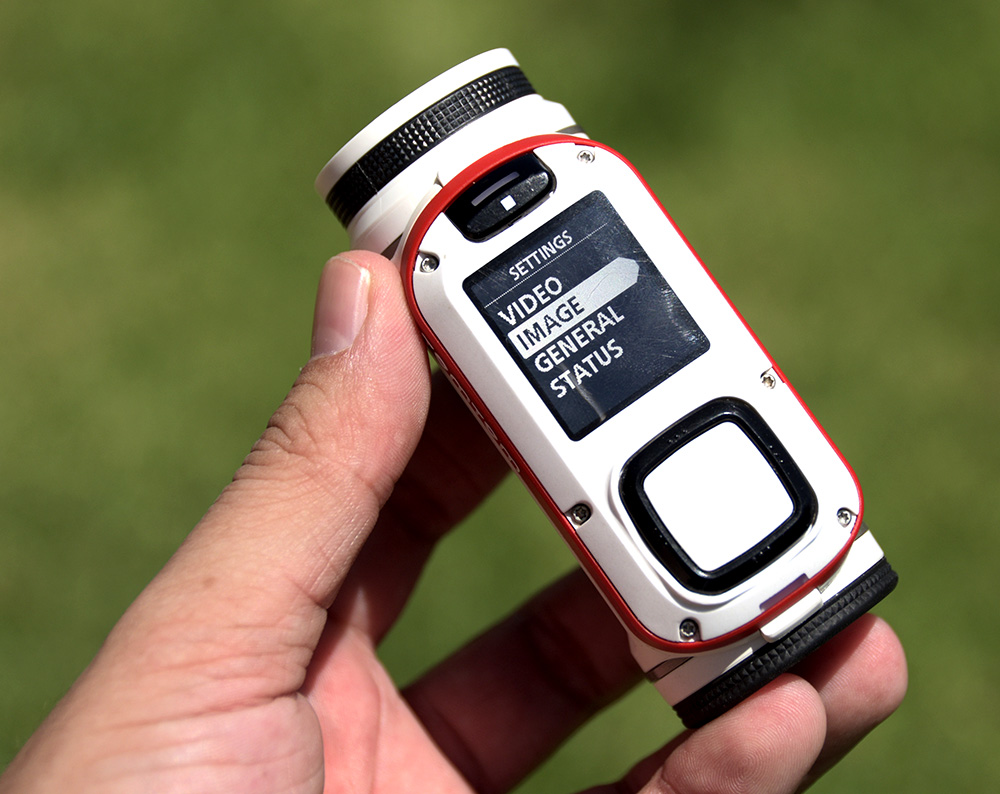 The uniquely designed 'Batt-Stick' is a removable unit which houses a long lasting battery, a micro SD card and a Superspeed USB 3.0 connector, which enables very rapid uploads of your recorded data. [To put a little perspective on battery endurance, I created a 3 hr time-lapse video at 1080 resolution and 30 fps with an interval of 10 secs and used only 25% of the battery life – very impressive!]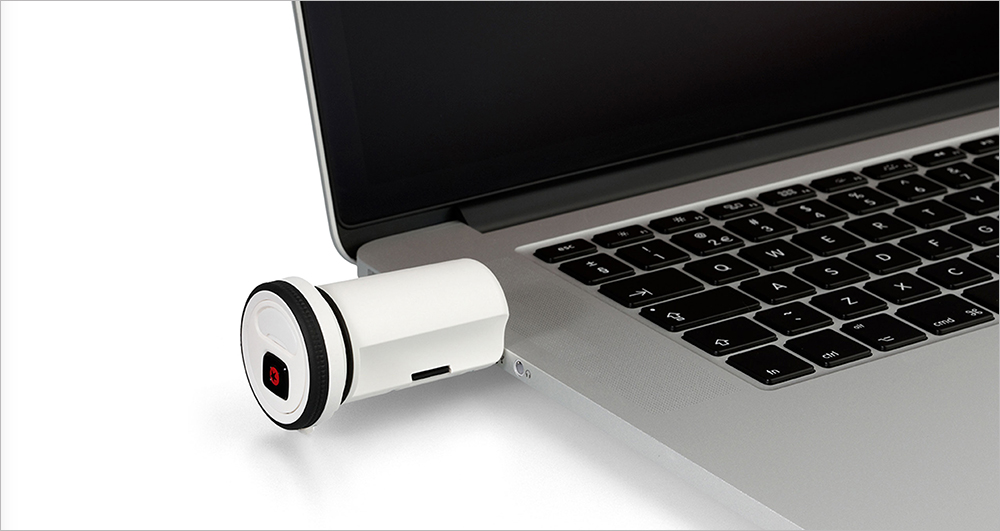 A simple but sophisticated method for changing lens covers from a splash resistant one to one that survives to depths of 50m.
Excellent image quality: this camera has a number of resolutions and frame rates, which is important for a wide range of applications, including slow motion captures. I found that the 1080 HD resolution setting at 30fps, produced good quality photos which were very acceptable for most of my needs and I suspect, for many other people. However, for the 'professionals' or picky types and I use these terms respectfully, there are 5 other settings that can be selected – 4k @ 15 fps, 2.7k @ 30 fps, 1080p @ 60 and 30 fps and 720p @ 60 and 120 fps.
Various options for mounting the camera on your body or helmets or whatever takes your fancy. This includes transitional pieces that link to some GoPro mounting devices to which you may already have access.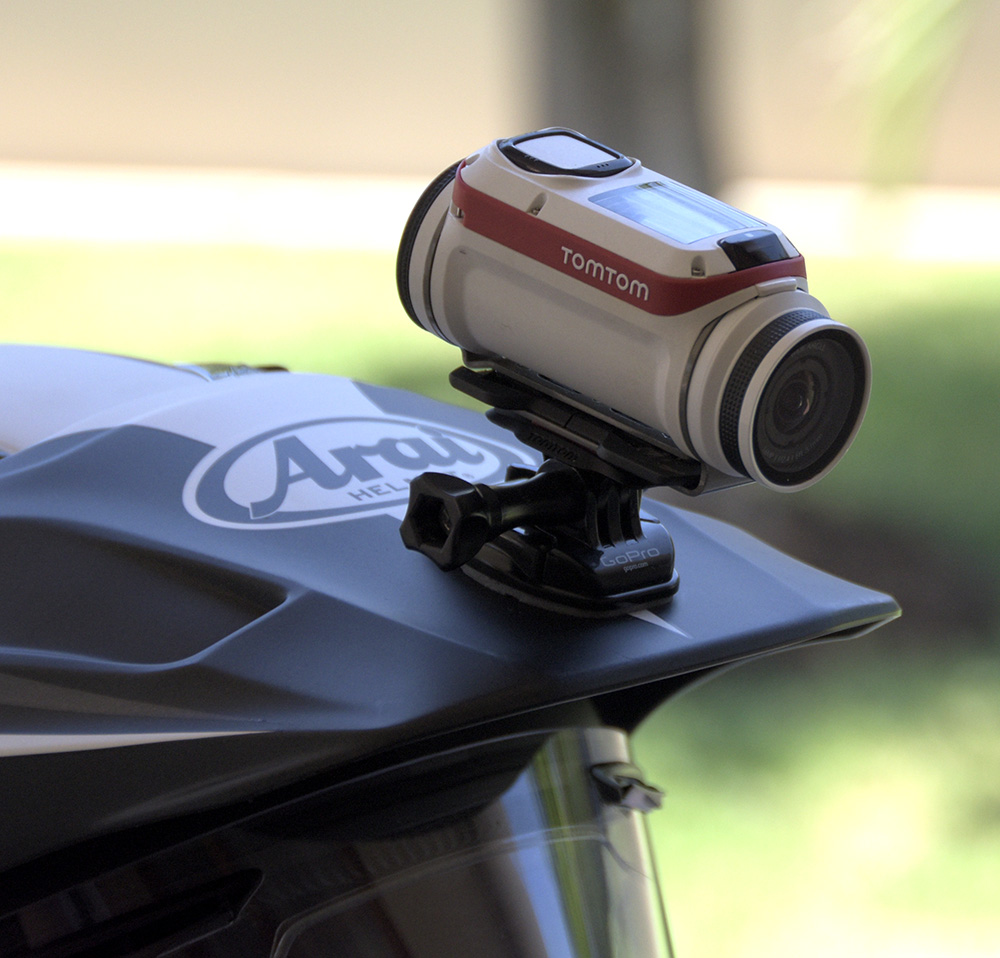 The unit has built in motion sensors, GPS, manual tagging (highlighting of interesting features using either the start button on the camera itself or the Remote" button) and it has a heart-rate monitoring feature.
I found the TomTom Bandit fairly easy to understand and to gain familiarity. The 'manual' was small but nevertheless useful and the TomTom website is available to fill in the gaps.