The last time I rode the RSV4 was at the Pirelli Bike of The Year event just over a year ago. What was significant was that the new R1, Ducati 1299S Panigale and BMW S1000RR were also there. Riding these fantastic, state of the art, sports motorcycles up and down the legendary "22" was not an experience easily forgotten. This is not a comparison test, however I am often asked "so Dave, which bike is the quickest?". Let's put that one to rest. All of these bikes are endowed with eyeball flattening acceleration and eye watering top speeds. Returning from Mpumalanga, we had a number of informal "go's". No bike had a clear or really significant advantage. Fact is, modern sportbikes are way better and faster than all but a handful of their riders. The real question is therefore "how accessible is the power and how usable is the performance in the real world?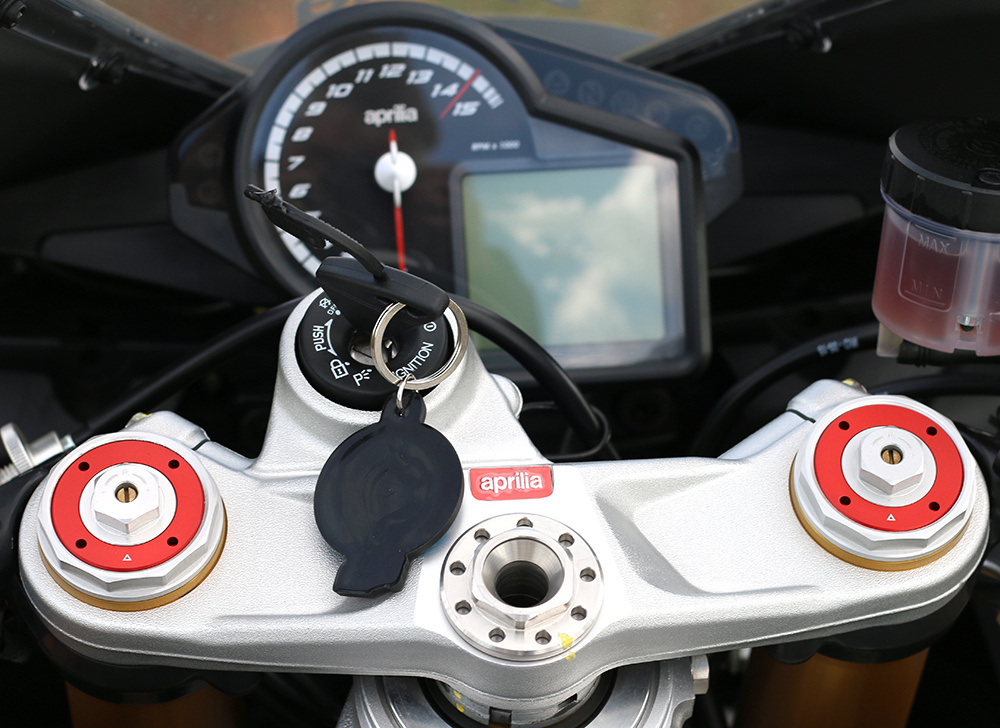 The Aprilia certainly ticks all the boxes on the spec sheet. 999cc spewing out 200bhp and 115nm of torque to propel a bike weighing a mere 179kg. Specifications only hint at the riding experience. Obviously the RSV4RR is fast. It is how Aprilia harness the speed that really impresses. In my unqualified opinion this bike is endowed with the finest chassis in sports motorcycledom. It is rock steady at all speeds and at all lean angles, even when the road surface is less than perfect. This inspires huge rider confidence. The bike encourages you to explore the full extent of its huge performance. As with all modern sportbikes, this can be done by choosing an appropriate level of electronic idiot proofing. This is via "Aprilia Performance ride control", a WSBK spinoff. 3 levels of wheelie control, 8 levels of traction control, launch control and even rear wheel lift mitigation, it's all there. Tune-able or switch off-able ABS and 3 engine modes round off the package. All engine modes access full power but with various levels of aggression. What is also noticeable is how the amount of engine braking changes, with "RACE mode" having engine braking reminiscent of big two strokes of the past. Virtually none. Actuating the various settings and modes is ponderous and hampered even further by the lag time between pressing the button (left handlebar mounted) and the reaction of the display. Aaargh! I hate electronics! Thank heavens the excellent suspension is manually adjusted.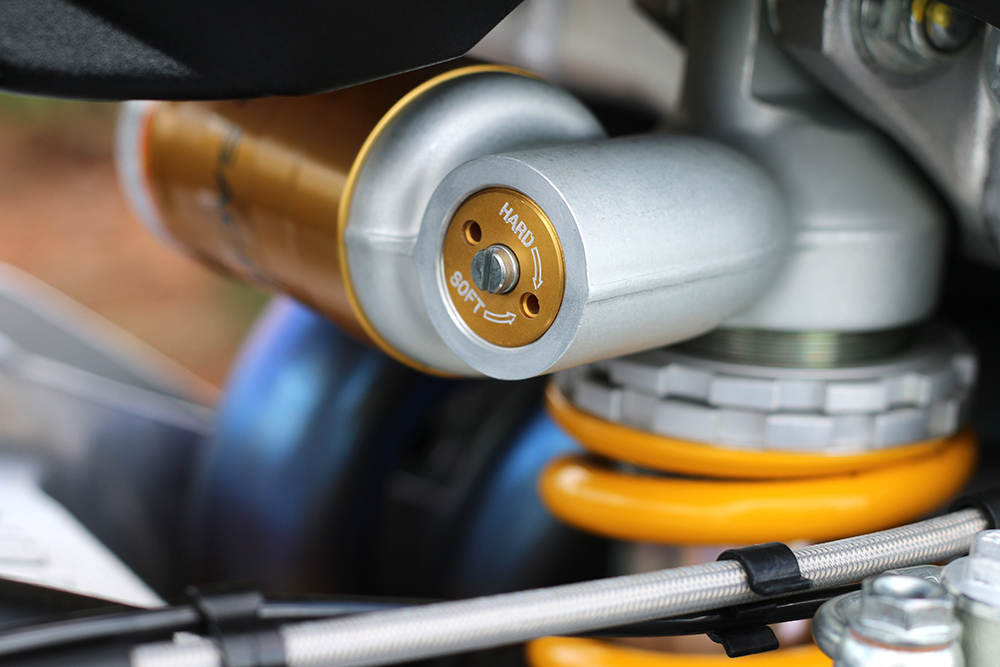 Like its peers, the Aprilia is no tourer. Ergonomics are all about wrapping your body around the bike at speed. It is reasonably tolerable at speeds in excess of 140 kph when the windblast helps to support your body weight. The 'prilia allows you to adjust the head angle, ride height, swingarm pivot point and even move the engine around in the frame. Woe betide the Boksburg boytjie who starts to fiddle in this space! I think the reason behind this chassis tunability has more to do with WSBK homologation than the expectation that owners will start moving their engines around in the frames!
I never had the opportunity to spend any track time on the RSV4RR. Luckily a mate of mine, Jacques Maritz, owner of Hotspot Cycles in Pretoria, owns an Aprilia, which he regularly thrashes around Phakisa. What is even better is that he also owns a new R1. He is thus in a position to give us some objective insight into the Aprilia and how it measures up as a track tool. He feels that his Aprilia is the easiest of the new crop to go really fast on. Perfect fuelling allied to a sublime chassis and brilliant brakes makes for fulfilling time on track. By comparison he finds his R1 twitchy with more aggressive fuelling. His view is that whilst both bikes are superb, most riders will go faster sooner on the more rideable RSV4RR.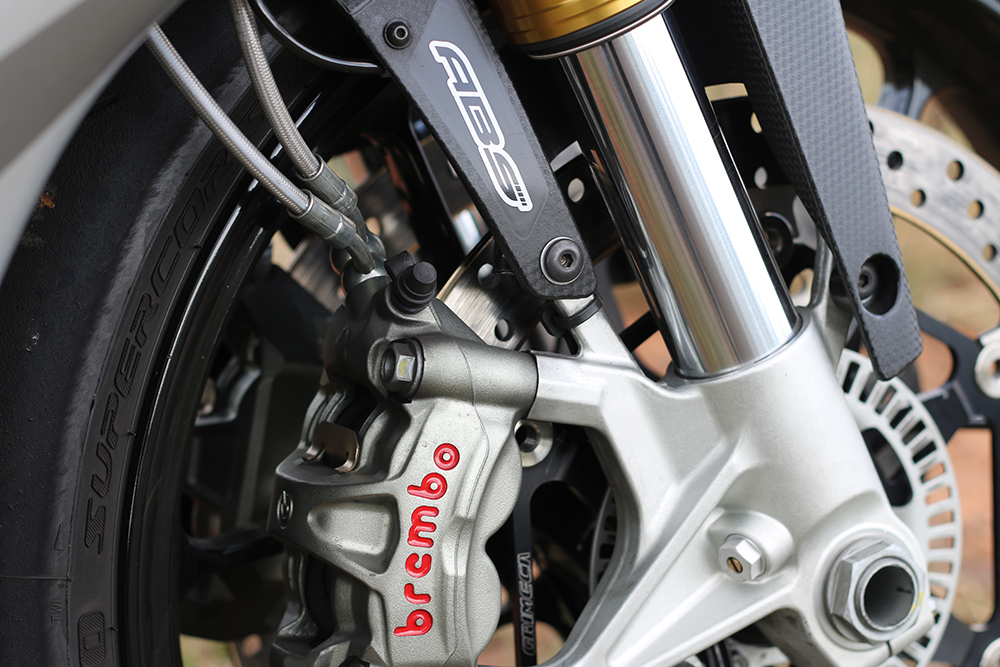 The sweetener for him (and for me) is the wonderful feel, response and sound of the V4 motor. The stock exhaust is mild and fruity at low revs but gets a fantastic sonorous growl cum bark as the revs rise. I found myself grabbing a handful at every opportunity to revel in the aural assault and pure thrust of the beautiful silver missile.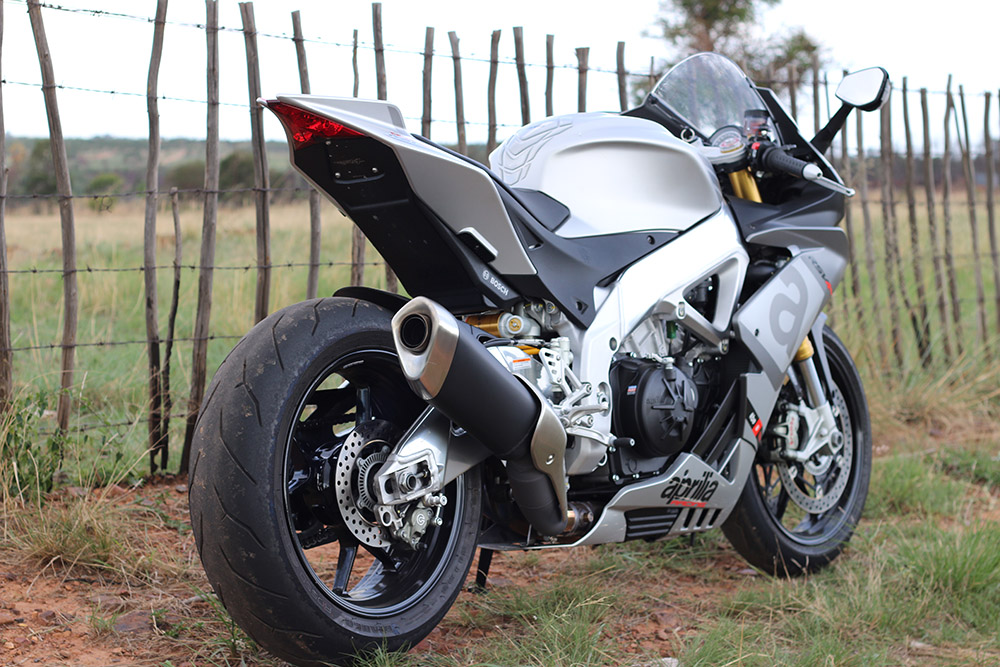 Typical of things Italian, the Aprilia is as beautiful to look at as it is to ride. The single seat with exquisitely finned tailpiece and lack of passenger pegs creates no illusion of anything other than a bike built for one purpose only. To worship at the Altar of Speed. For just shy of R 260,000 you can start a really fulfilling affair with this Italian beauty. Just be sure that your commitment is total. The RSV4RR knows no other way.