Cafe racers! The home built ones have always looked cool but they're often style over substance; slightly dodgy engineering, mismatched parts and you're likely to have an argument with the bike as soon as a corner comes up. And let's not even talk about brakes! What we really need is a bike that you can buy off the showroom floor, a bike that rides as well as it looks.
And this might just be it. This is the Triumph Street Cup, based on the Bonneville Street Twin, which Triumph say is the best-selling model in the Bonneville range.
The Street Cup is, in effect, a baby Thruxton, even though it shares many of the same dimensions. It has the 900cc High Torque version of the brand new parallel twin engine which might only push out around 54bhp but does it so smoothly that this really has no business being a parallel twin.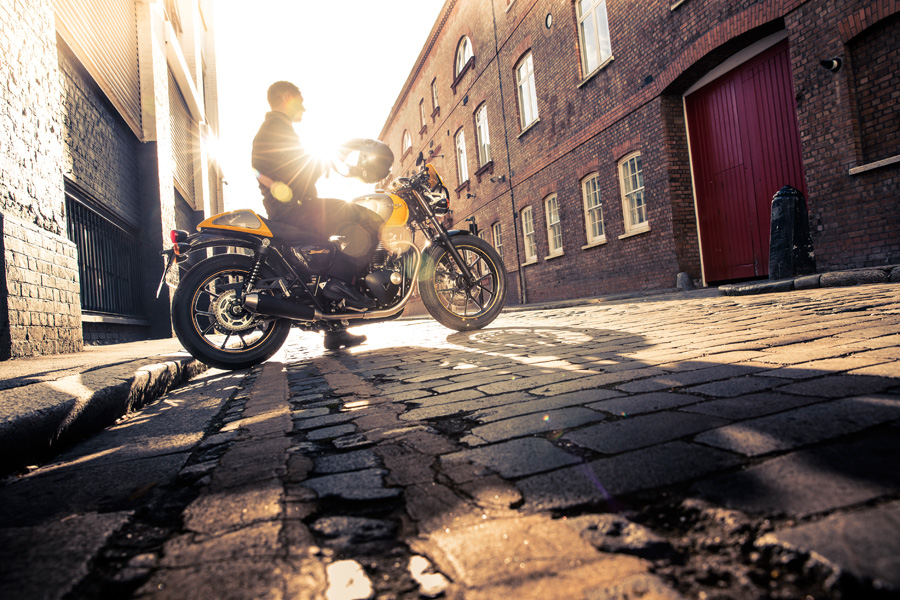 Smoothness is one thing but being fun to ride is another and, despite the 54bhp, this bike is fun. Actually, it's really good fun.
The fun starts when you swing a leg over the bike. It feels really solid and meaty. OK, so this could be interpreted as over-heavy and there might be some justification for calling it that; 200kgs dry is the same weight as a superbike that has four times the power. But that is missing the point; this little Street Cup is just as entertaining in its own way as a superbike, possibly even more so because you know you can ride it as hard as you want and the chances are you will still keep your licence.
So, it's solid and in Triumph's world, that means really well built. The quality is very high and encompasses the whole bike; there is no single element that lets the bike down. There's hardly a piece of plastic anywhere.
And, it looks great. Yellow might not be the first choice for everyone on a motorcycle but, in tandem with the metallic grey, it really makes the Street Cup stand out. There is a black option but, to be honest, why would you?
It would be easy to see the Street Cup as a jazzed-up Street Twin. In itself this is no bad thing as the engine, frame, suspension and electronics (ABS and traction control) are top notch. But you also get twin clocks, drop bars, suede-effect single seat with removable cowl, fly screen and bar-end mirrors (that work very well), new footpegs, lovely headlight brackets, fork protectors and bullet indicators. It's a whole package that is so much more than the sum of its parts.
The suspension has been jacked up by 20mm at the rear, the seat moved back slightly and the handlebars dropped and moved further forward so it's a bum up, head down riding position that feels much sportier and more agile than the Street Twin.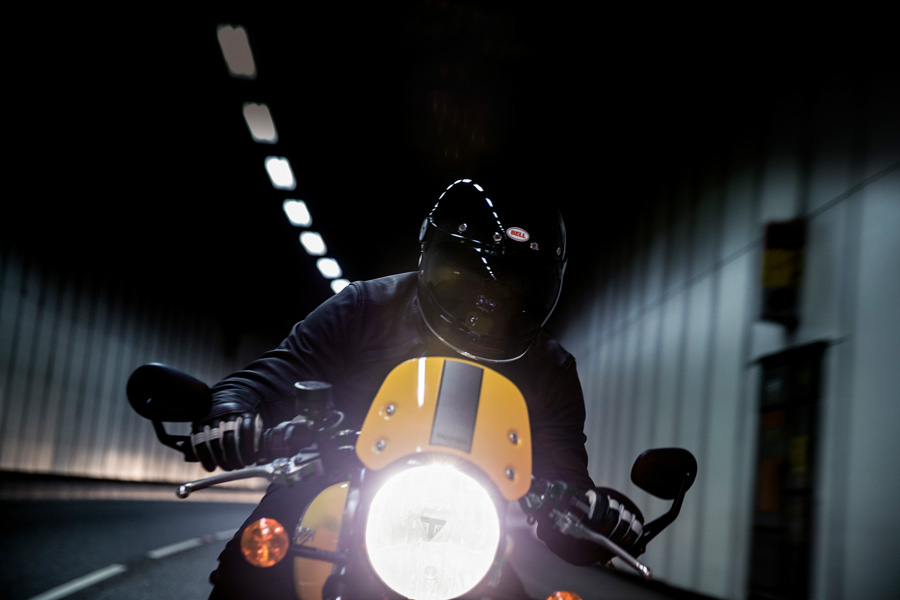 There's slightly more ground clearance so it will lean further and, overall, it takes the relaxed feeling of the Street Twin and makes it a bit more aggressive.
Brakes are still single disc front and back but while that might seem like cutting costs slightly, the Nissin-caliper up front has good initial bite with a smooth, progressive feel; it matches the performance well.
It really is a lovely thing to ride; smooth, a wonderful throaty roar from the twin pipes, punchy acceleration and bags of torque right where you need it, comfortable and you just know you look good on it. It will never be great for long distances but that is to miss the whole point of the bike. This is a high-day and holiday bike; zipping round town or making the daily commute as much fun as it can be. Hell, even a track day could be unintimidating and fun on the Street Cup.
In our job, it's important not to get bamboozled by huge power outputs; yes, they can be fun but not everyone is looking for a zillion horsepower or knows what to do with it. This Triumph Street Cup has everything; looks, style, comfort, good performance, sweet handling and good brakes. It could be the perfect cafe racer.
For more information visit: www.triumphmotorcycles.co.za