This is the perfect summer jacket for street riders! It's styling is spectacular; aggressive while minimalistic. The black and white colour contrasts are just in the right spots to look great with any colour motorcycle.
Its made mainly of 600d polyester but all your impact zones have a combination of pads with extra dobby nylon (ripstop) worked through with double stitching – this really beefs up those impact zones…. Quality!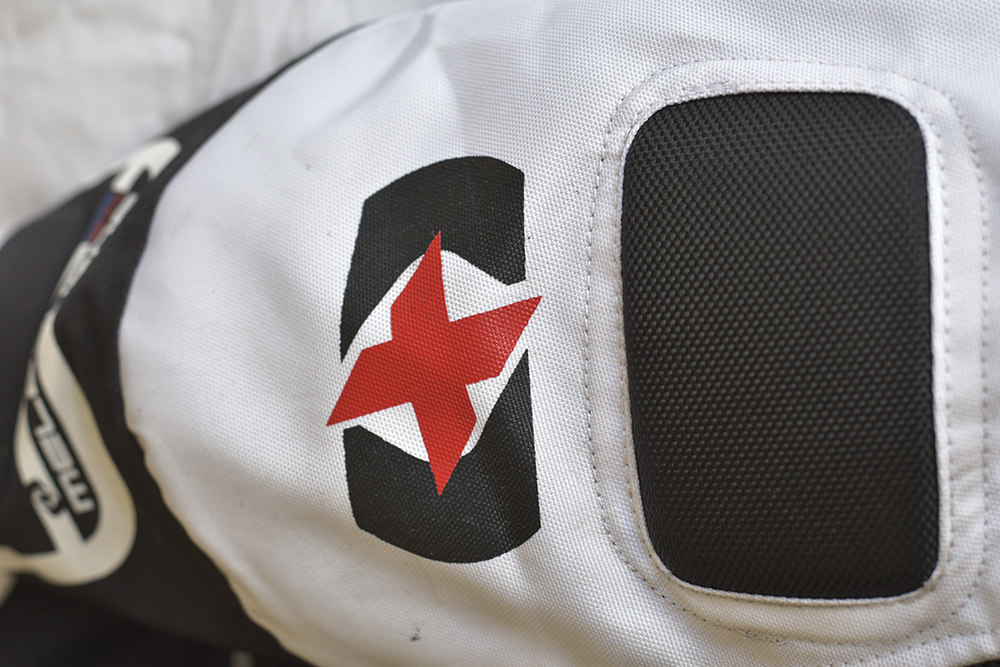 Then there is a massive mesh paneling working its way throughout. Riding with this jacket on a HOT summers day feels great, the jacket flows a ton of air keeping you nice and cool.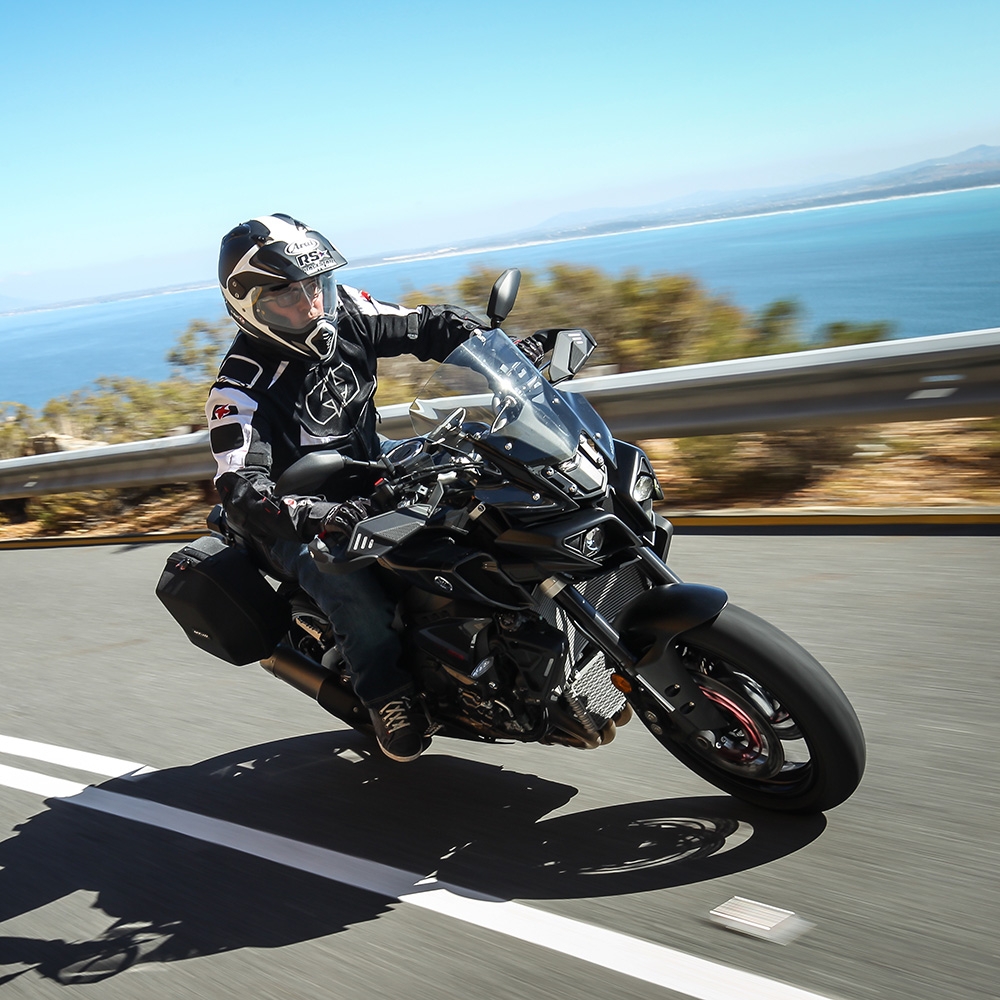 The inside collar and cuffs are neoprene edged synthetic suede. Very comfortable against the skin…. Nice touch!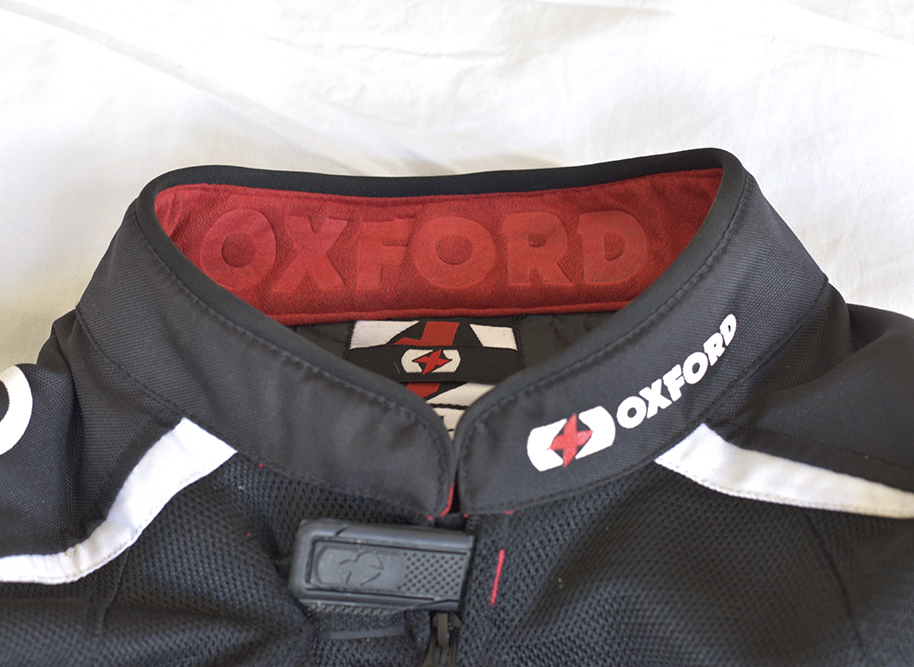 The Melbourne Air 2.0 comes with a 2-way waterproof rain liner that can be worn both under and over the jacket. Personally, I felt the rain liner works well over the top of the jacket and is roomy enough to not get bound up or feel too tight. I didn't like it inside the jacket as it felt too confining. Having said this, I will mostly wear the jacket in hot weather, so the interior insert is not too much of a concern for me. They do a really nice job of colour coding the connections in the wrist area as well, both red and black, so you don't have to worry about the lining getting twisted inside the actual jacket…. Impressive!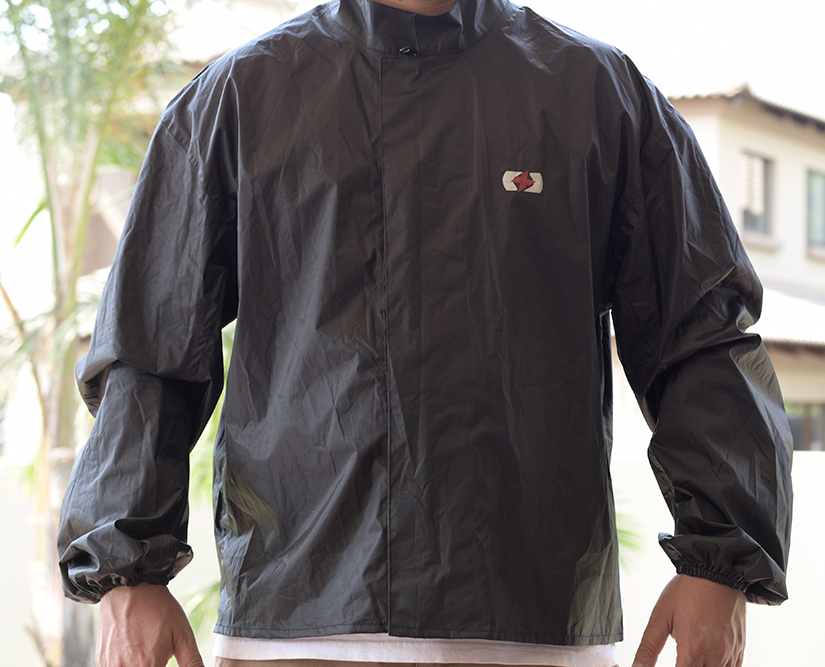 Also included are CE level 1 comfort armour inserts in both the shoulder and elbows. I say comfort armour because it works very nicely to move with you and feels really comfortable when you have the jacket on. There is a pocket for optional back protection (sold separately) on the Melbourne Air 2.0 and it does come fitted with a back pad. I would recommend you replace this with a decent back protector. Personally I would have preferred Oxford to have supplied this as a standard item.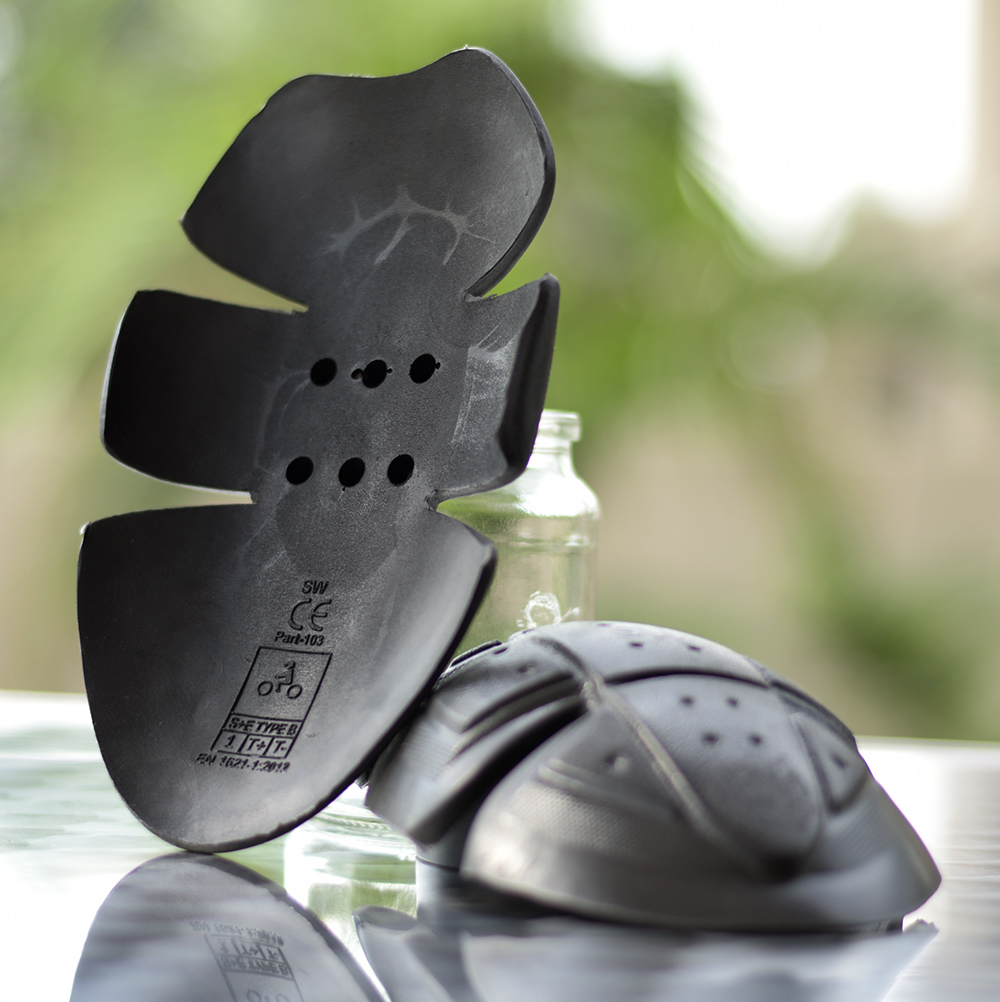 All the adjustments on the Melbourne Air 2.0 are made of a velcro stretch material, with the bicep adjustments ratcheted down to fit and with this stretchy stuff on, it's not uncomfortable when throwing yourself around on a sporting ride. There are button adjusters at the forearm with elastication down there as well. The cuff has a velcro adjuster (set it and forget it) which you can ratchet down to where it fits you, then, on the back is a zip entry which is nice because you can easily take the jacket on and off without having to mess with the velcro every single time you are putting the jacket on…. Really nice touch from Oxford. Finally, there are adjusters at the hip – again elastication really adding to the comfort and allowing you to fine tune the fit.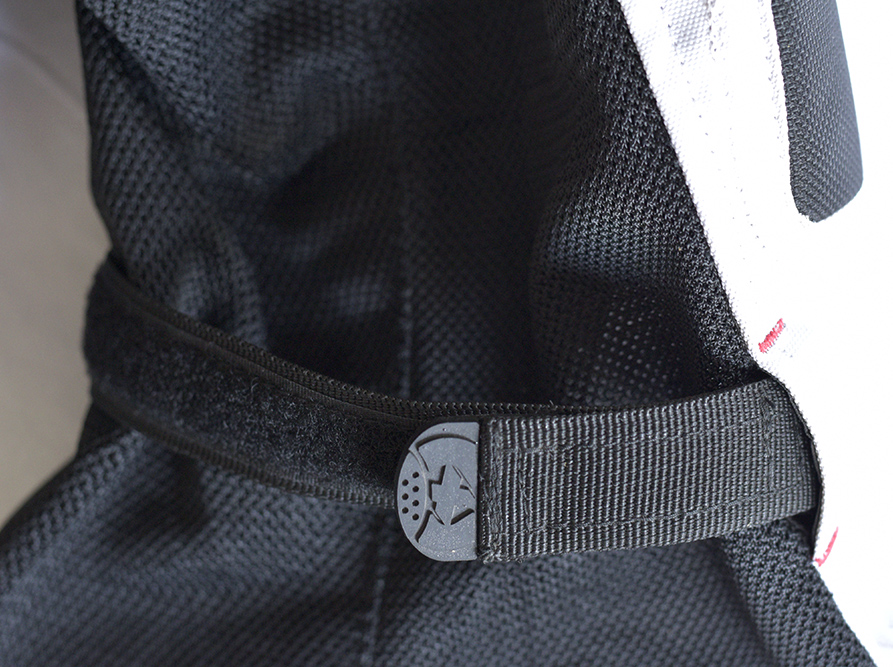 One of the good things that Oxford does well is that they put a lot of attention to detail to those fail points, to make sure that this is a piece that will last the test of time. A good example of this is the double tacked stitching at the velcro adjustment points.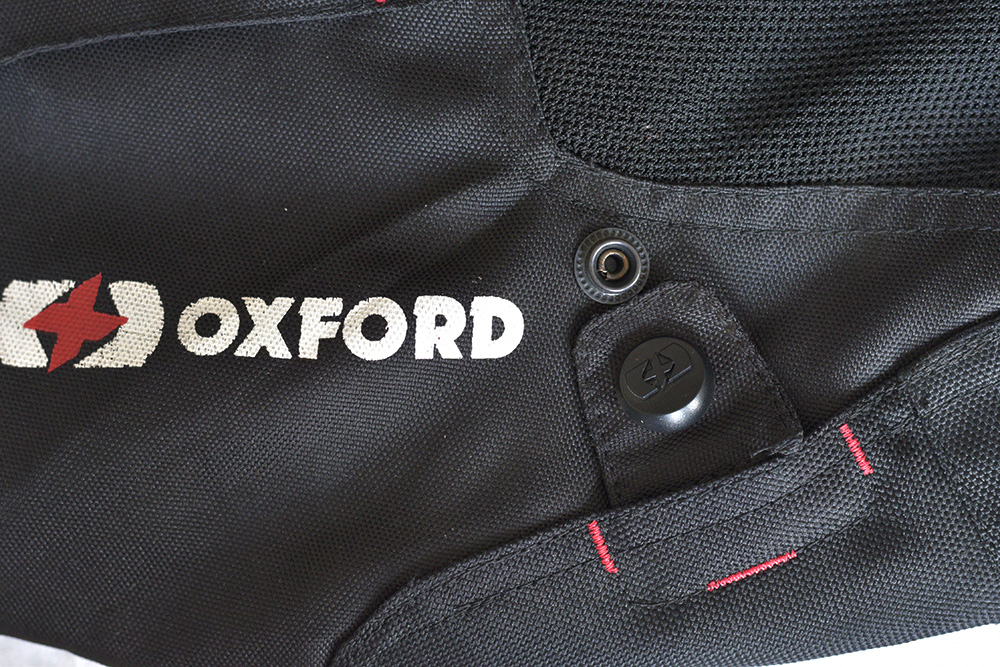 The Melbourne Air 2.0 has a drop style finish at the rear, giving you maximum coverage where your pants and jacket begin, which is GREAT for those sport riders in that full tuck position. Also comes with a connecting zip (compatible with all Oxford trousers) and also worth mentioning that it has water-resistant zippers on all air vents and reflective detailing, cleverly integrated into the oxford logo, which improves the visibility of the jacket at night.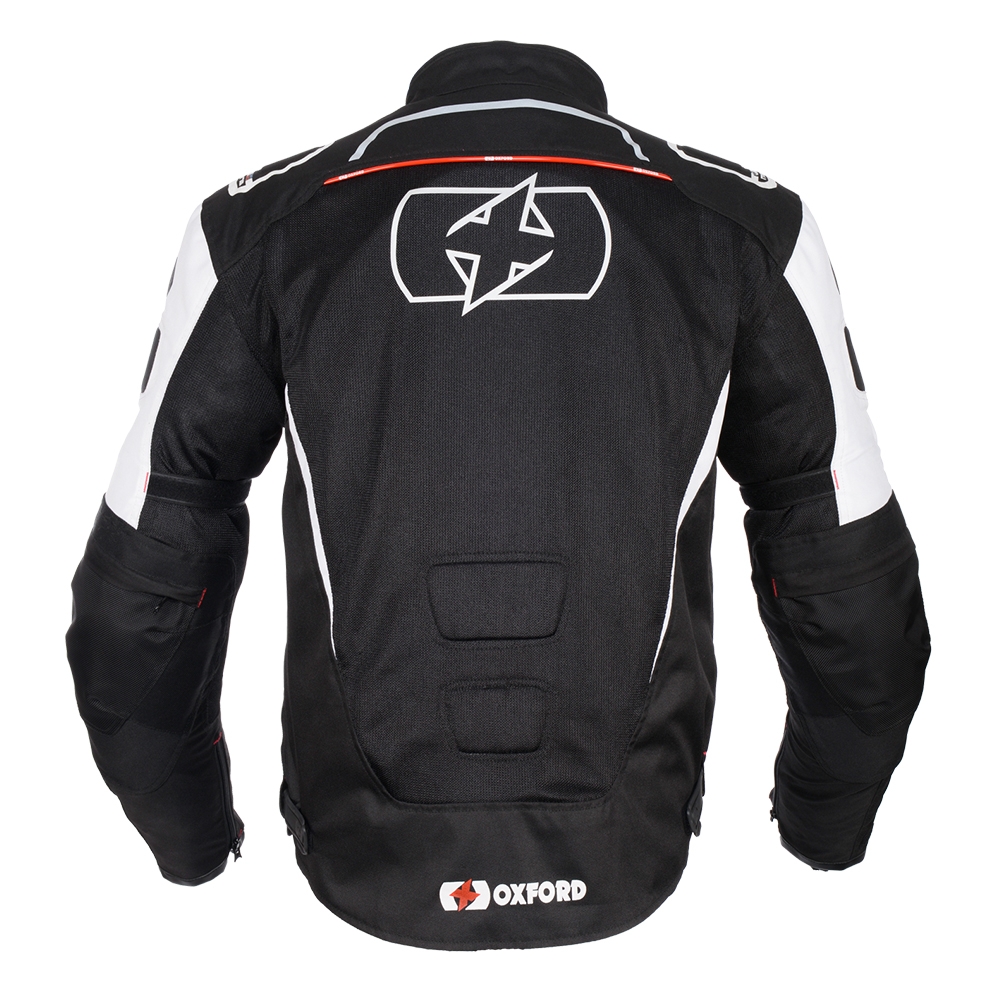 If you are looking to tackle the summer months and you don't want to break the bank, there is a lot of functionality coming into play here, for under R3000.
For more information visit: www.dmd.co.za