I have to be honest; the first time I rode the Super Duke GT last year, I wasn't sure I liked it. It seemed harsh and brash and really unrefined and not sure of its identity and I got off it feeling as confused as the bike seemed to be.
And this bothered me; how could it be so bad?
And therein lies the beauty of the long-term test bike. Having a bike for two days, as we often do, teaches you nothing about it of significance.
But get to live with a bike on a day-to-day basis and things start to fall into place. In the first month of ownership, the Super Duke GT has demonstrated abilities and qualities that I had completely missed the first time around and, guess what; I now absolutely love it.
Some motorcycles have no one particular standout feature. I'm not saying that as a bad thing; they are good in all departments but with no one element that really stands out. And then there is the breed of bikes that are defined by one element.
And the element that defines the Super Duke GT is the engine!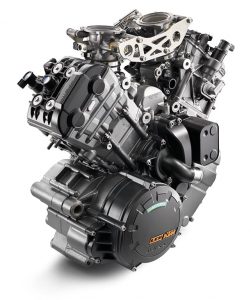 Normally, when a manufacturer takes a bike and modifies it into a different role, they play around with the settings, often to cries from customers of 'Why?' Either they soften the suspension or de-tune the engine, or some other pointless exercise.
KTM hasn't done that; this is the same insane motorcycle that the 1290 Super Duke R is but with a lot more practicality added. The engine is rough and brash but you can forgive it everything because, like a Northern English football fan, it's always up for a bit of a fight. The performance is enormous; it's unbelievably quick. It's just not the engine you'd expect in a practical bike but because of that, it's brilliant. It's added a new dimension to touring bikes; this is a touring bike that has sharp teeth.
The chassis remains sharp and dynamic suspended by WP semi-active suspension.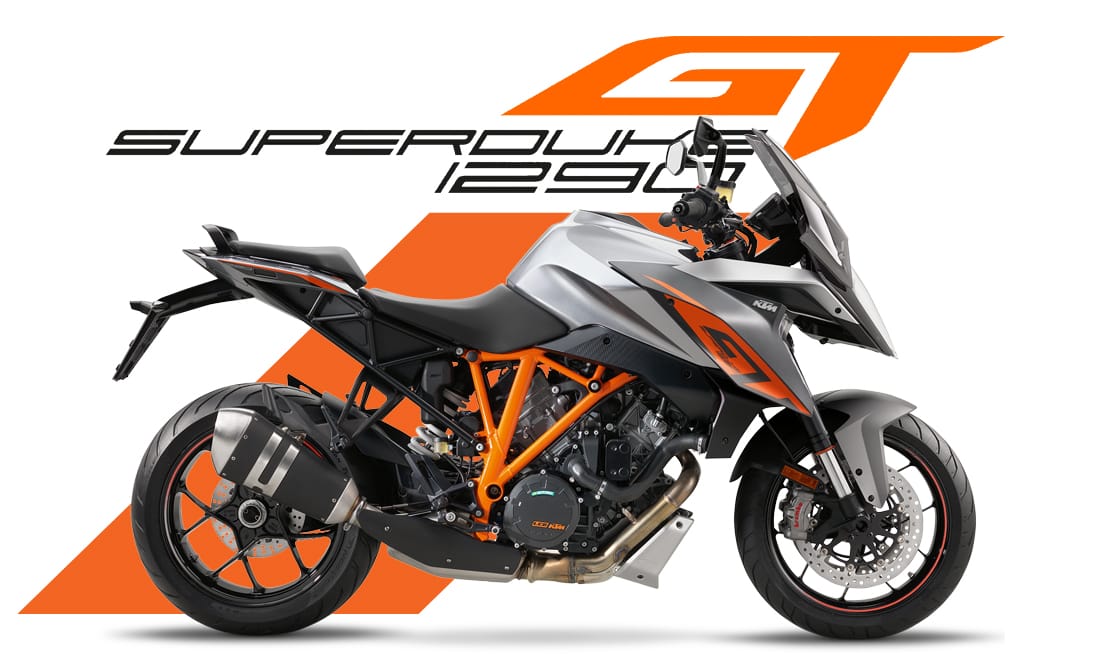 Comfort is a whole lot better than you would think looking at that thin seat cushion. The riding position is sporty but on the right side of comfort for long days in the saddle. Wind protection is good without being spectacular but there's no buffeting. Standard equipment is very comprehensive but more about that in a later post. It's not perfect but I don't want to dwell on that either at the moment.
Because for now I'm just blown away by this bike and I want you to concentrate on that.
The best route between two far-divided points on a map is never the straightest one and with the 1290 Super Duke GT, KTM has built a bike that can handle long, boring, mile-eating stretches with ease and then, when you want to turn up the wick and have some fun, it can handle that also. Not just handle it, but revel in it. On this bike, the best route could also be the fastest!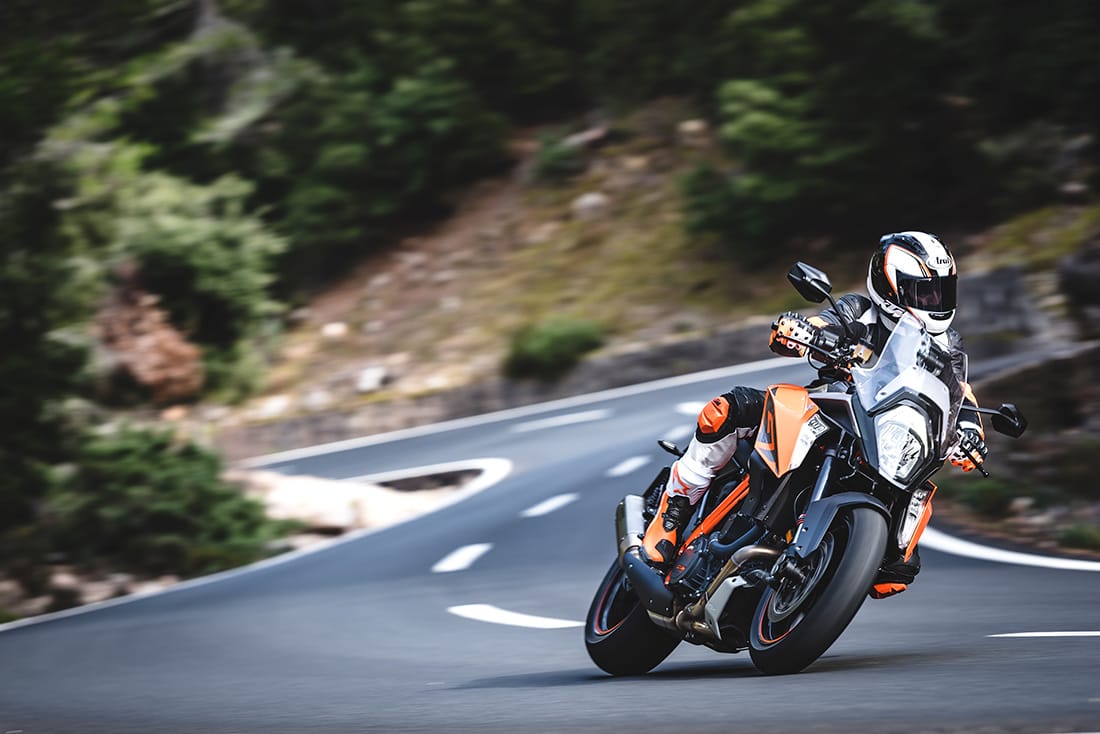 To end on, a bit of owner advice; make sure you budget for tyres. More specifically, the back tyre. This Pirelli Angel GT tyre comes as standard equipment on GTs and, as you can see if you use all the torque available – and there is a lot and you will use it all the time – this is going to happen in 8,000kms. Square and ruined! Something to consider when calculating running costs.
For more information visit: www.ktm.com/za