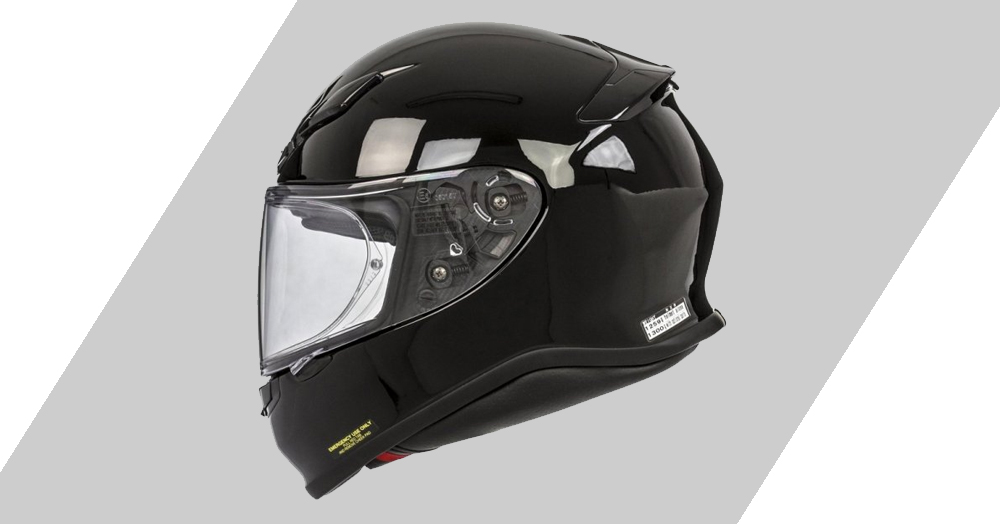 Shoei launched their NXR helmet as a replacement for their popular XR1100. Whilst the X-Spirit is their premier helmet for racetrack use, the NXR is a more all-round choice for both road and track.
In many ways, road use is more demanding than that of a pure race helmet. Issues like noise levels, comfort, peripheral vision, weight and stability are of secondary importance on a racetrack where protection is paramount. Road riders need top levels of protection too but in addition, need to consider all the issues contributing to rider fatigue.
Comfort becomes crucial in a 1000 km day on a bike. South African summer heat finds many a helmets ventilation wanting. Weight and stability put neck muscles to the test. Poor build quality causes premature wear and tear. These are all factors which good helmet manufacturers consider, when designing and building their products.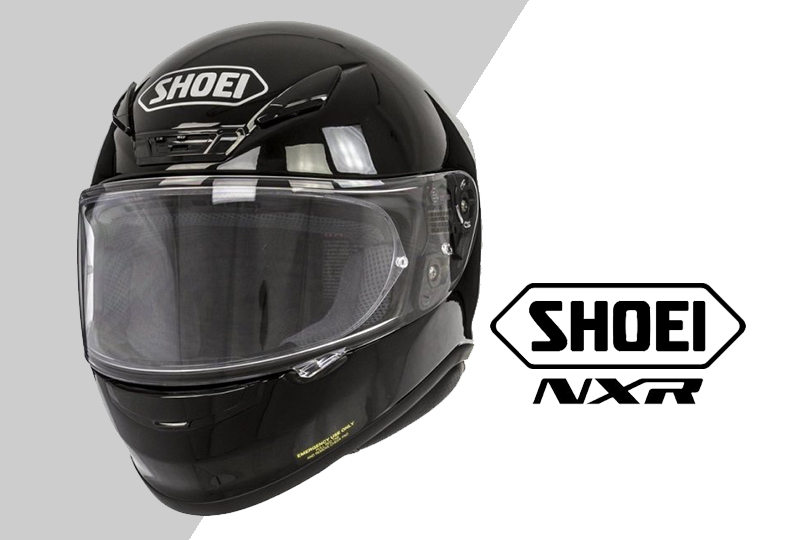 Shoei has over the years, built a formidable reputation as an absolutely premier helmet manufacturer. Many riders will gushingly tell you that they have a 'Shoei shaped' head. For many, nothing fits like a Shoei. Like good leather shoes, the more you wear your Shoei, the better it feels. The new NXR is no exception.
The NXR shell is manufactured from 4 layers sandwiched together into what Shoei call their Advanced Integrated Matrix composite. The inner shell is a dual-layer, multi-layer polystyrene called EPS. Different parts have different impact absorption levels, which are utilized to protect your head optimally. The lining is removable and washable and made up of multiple pieces of padded foam. This all comes together into an extremely comfortable, snugly fitting package with a real quality feel.
Shoei visor changes are a cinch! Open the visor fully, pull down a springloaded latch and that side pops free. Repeat on the other side and you are sorted. Reverse the process to refit. Various clear, smoked, dark and iridium visors are available as accessories. Experience has shown the visors to be really long-lasting if handled with care.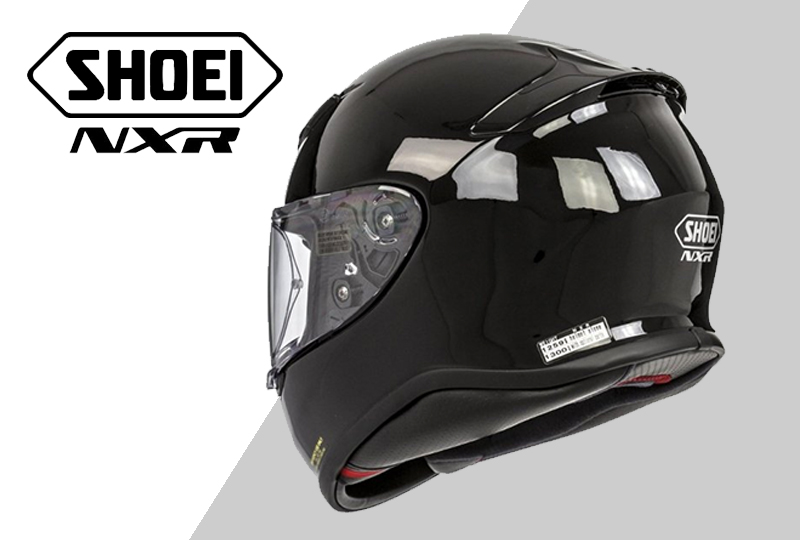 The NXR visors also have the Shoei Pinlock, anti-mist system as standard. It features a clip-on visor insert lining, which inhibits misting effectively. Also standard is a nosepiece or breathguard as well as a 'chin curtain', which drops noise levels even more, as well as warding off the winter chill. New on premier Shoei's is their EQRS system, which allows easy removal of the lower lining to facilitate helmet removal in the event of an emergency.
To sum up. The NXR is a premier quality, lightweight helmet, which is all-day comfortable, well ventilated (adjustable front and back), with class-leading levels of protection. The shape is modern, yet classic and offers 4 shell sizes to accommodate almost anyone. Quiet and stable at speed, it quite simply is as good as you will get. and I highly recommend it. Whilst not cheap, what you pay is what you get. If you value your head, dig deep – you will not regret it!
Shoei NXR
For more information view the Shoei NXR product listing below…