What's Hot and What's Not
Two months into my time with the KTM 1290 Super Duke GT and I'm still enjoying it as much as I did in the first week. Not everything is perfect about it but these are such minor points that they don't overshadow the positives in any way.
First, let's address the elephant in the room; the looks. More specifically, the front end. It's not that pretty with that long, drooping headlight. From head on, it's ugly; there's no other way of saying it. From the side, it's better but still not Cindy Crawford, which is a shame because from the headlight back, it's a well-styled bike.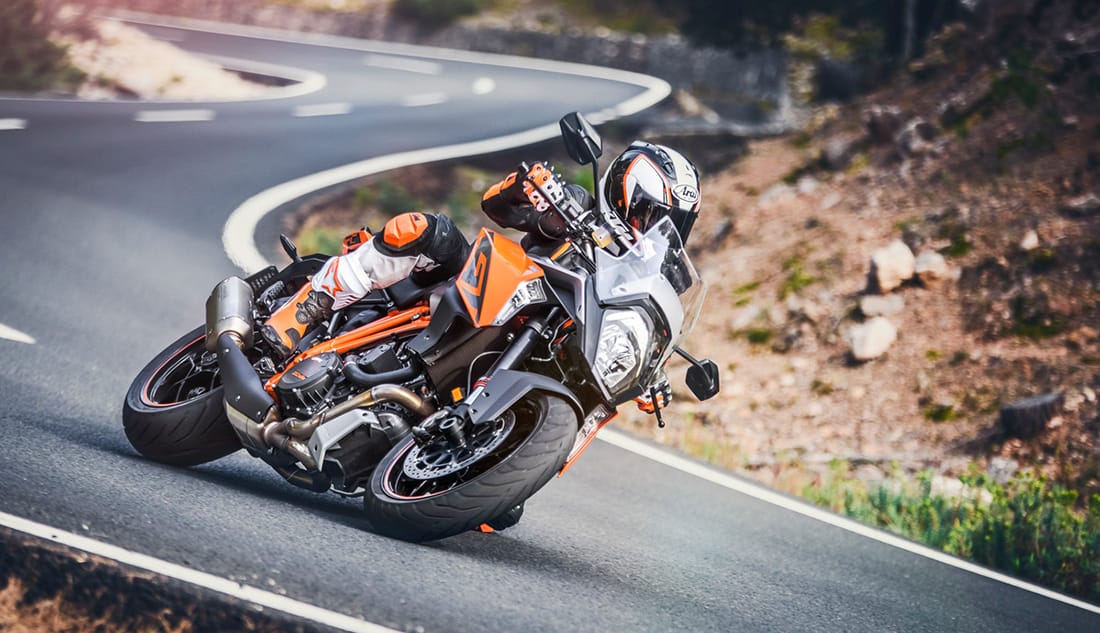 What is most striking about the bike as a whole is that it doesn't look heavy; there's a lot of space in the design. Compare it to something like the BMW S1000XR and it looks positively skinny and lithe. Swing a leg over it and it feels physically small, too. This isn't an intimidatingly large bike and yet the riding position never feels cramped.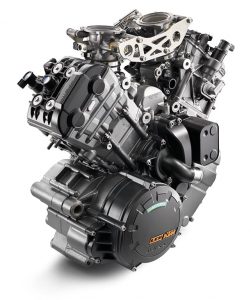 The engine continues to impress, if only because of its sheer grunt and performance. It's not the smoothest of engines but it feels raw and alive and, while that might seem like a tiring prospect for long-distances, it smoothes out decently at cruising speeds with a steady throttle. Snap the throttle open, however, and all hell breaks loose. Not only that, but it has a throaty, growling bark of an exhaust note which is addictive.
The gearbox is not what you might call smooth and switch-like but it works well, so what more can you ask for? The quickshifter up through the 'box is a bonus but don't try and use it at low speeds; it's just too jerky. Thankfully the (hydraulic) clutch is light and smooth and, really, you don't need to use it much on down-changes if you blip the throttle.
Normally I'm not a fan of active- or semi-active suspension; it always feels as if it's second-guessing what you want the bike to be doing in a corner. But maybe my prejudice is based on early systems because that on the KTM is as unobtrusive as normal suspension. At the track, where such systems can feel a little unnatural, I had no qualms tipping the bike into a corner and tracking solidly through it.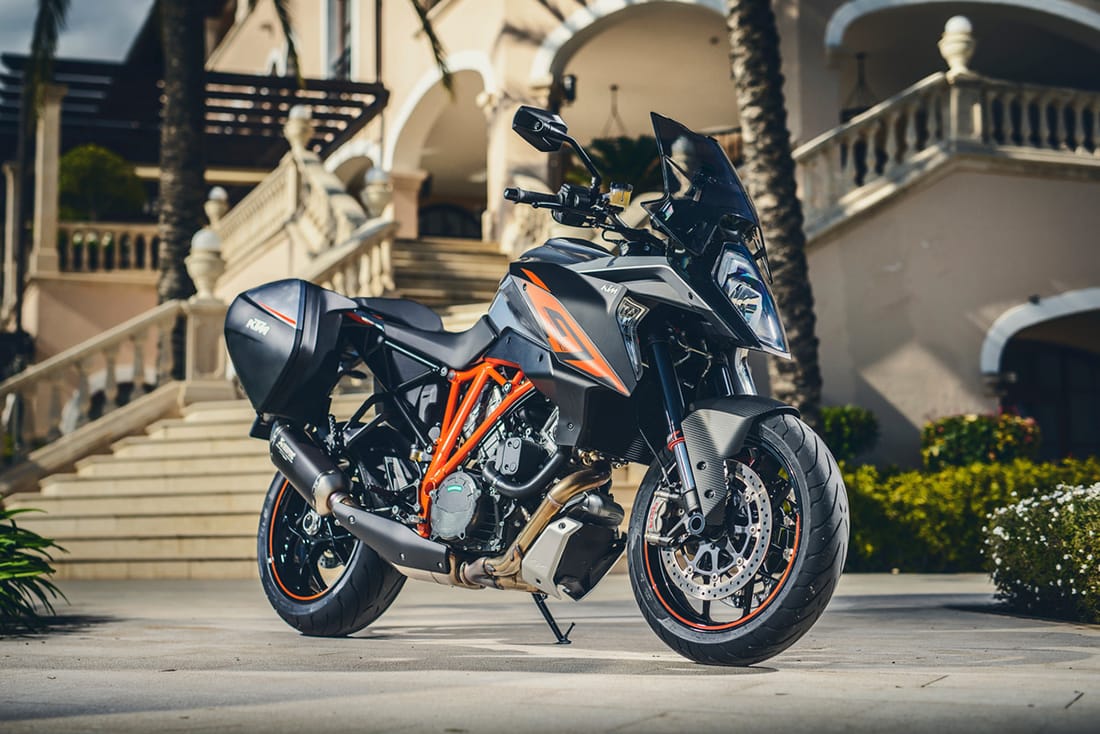 There are three settings for the damping – comfort, street and sport – and they really do make a difference. On the rough Johannesburg roads, 'Comfort' takes away the jarring harshness you feel in 'Sport' while 'Street' is a balance between the two.
Then you can adjust the suspension according to load – rider only, rider with luggage, rider with pillion, rider with pillion and luggage and again this does seem to make a difference, especially when taking a pillion; it firms up everything without making it feel hard and incompliant.
So, yes, all round I'm really into this bike; the more I ride it, the more I like it. I never approach it with a feeling of 'oh well, at least I can beat the traffic on it'. It's always 'oh yeah, got to go somewhere; I'll take the bike!' If it's a sports tourer, then the needle is definitely in the 'sports' segment but it tours as well as anything else I've ridden.
However, it's not perfect. There are two small niggles.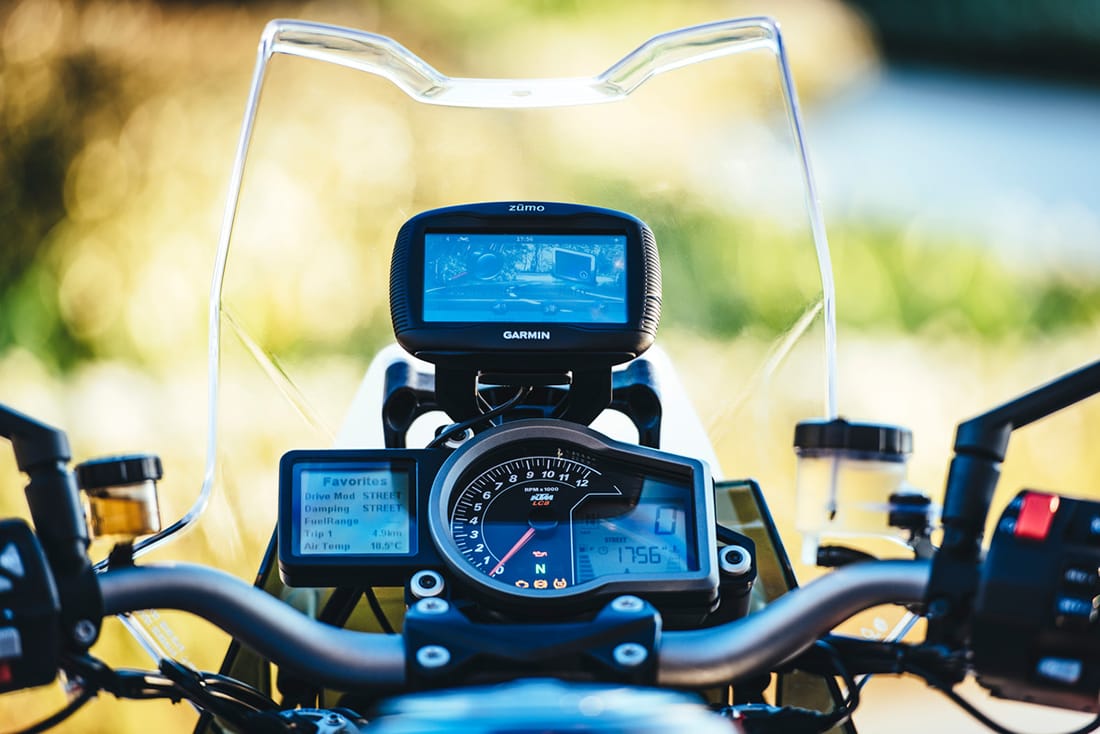 Firstly, even though the heated grips are the hottest I have ever come across, turning them on and off is a real pain. KTM have opted for the digital menu on the left of the instrument pod through which one has to scroll to get to the various options; traction control, throttle settings, damping settings, heated grips control and so on. It takes eleven (yes, 11!) button pushes to turn them on to full (there are three levels of heat) and return to the main menu and that's just too many.
The second niggle concerns the right handlebar and, more specifically, the huge black plastic box that houses the start button, kill switch and cruise control switches. Not only is it HUGE for the number of switches it houses but operating the cruise control on/off switch is difficult due to its position. And, if you're going to make it that big, then put another switch on it, such as the heated grip switch, for example. Just a thought.
But, really, these aren't deal breakers. The rest of the bike is so good you can forgive the odd anomaly.
Right, enough words. I'm off to ride.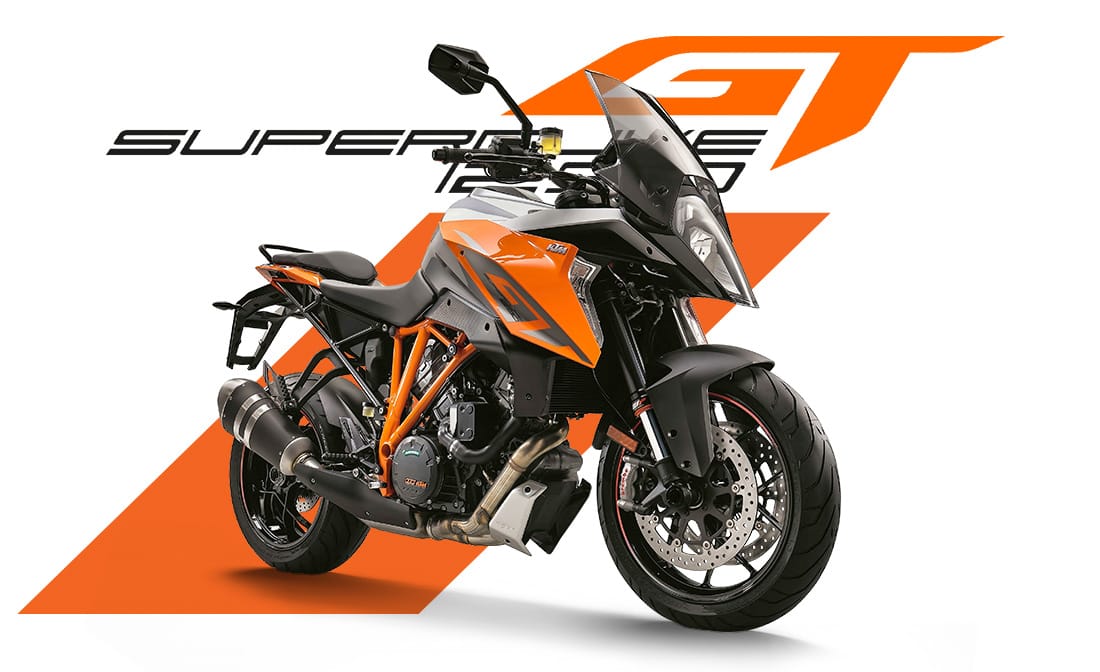 For more information visit: www.ktm.com/za