It could be said that, when BMW entered the retro-bike market, it really kick-started the whole movement. After all, if a brand as staid and traditional as BMW could rise to new heights of playfulness, then surely anyone could? They weren't the first manufacturer to go down this route, but it could be argued it was the most significant.
In 2014, BMW Motorrad introduced the R nineT to a largely disbelieving world and it was an immediate hit. I'm not sure that any country predicted the demand and ordered enough bikes to satisfy that demand. Here was the good old air-cooled boxer-twin engine rescued from obscurity and placed in a funky, hipster style; it looked good and it rode well.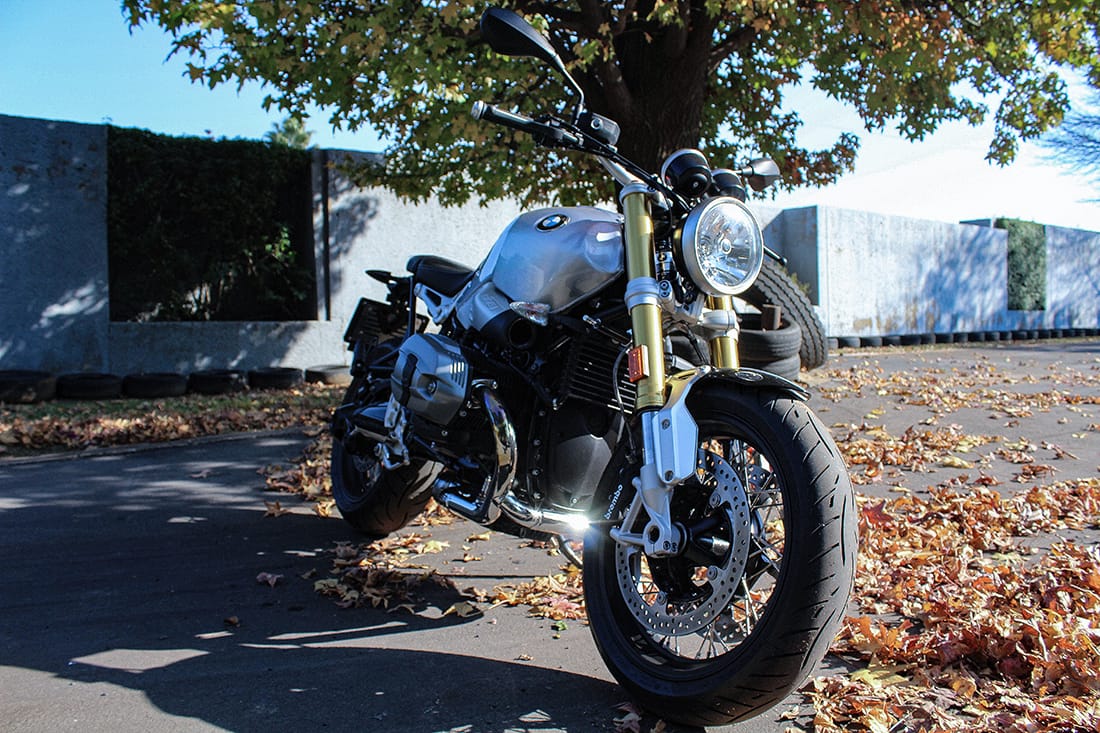 Since then, the range has expanded to the Scrambler, Cafe Racer, Urban G/S and Pure models but the original is still with us and has been refreshed for 2017.
The thing with these retro bikes is that you can't really mess with the original recipe; yes, you can bring out new variations, but the original is rather stuck with being what it is. And this is really no problem as it was very good to begin with.
So, what have they done to the new model? Well, not an awful lot, really and not necessarily enough to call it the 'New R nineT'. Criticisms of the too-soft suspension of the original have been addressed and it now sports fully-adjustable upside-down forks in conjunction with 'optimised suspension geometry' which basically means they've fiddled with the rake and trail to address problems that possibly weren't there in the first place.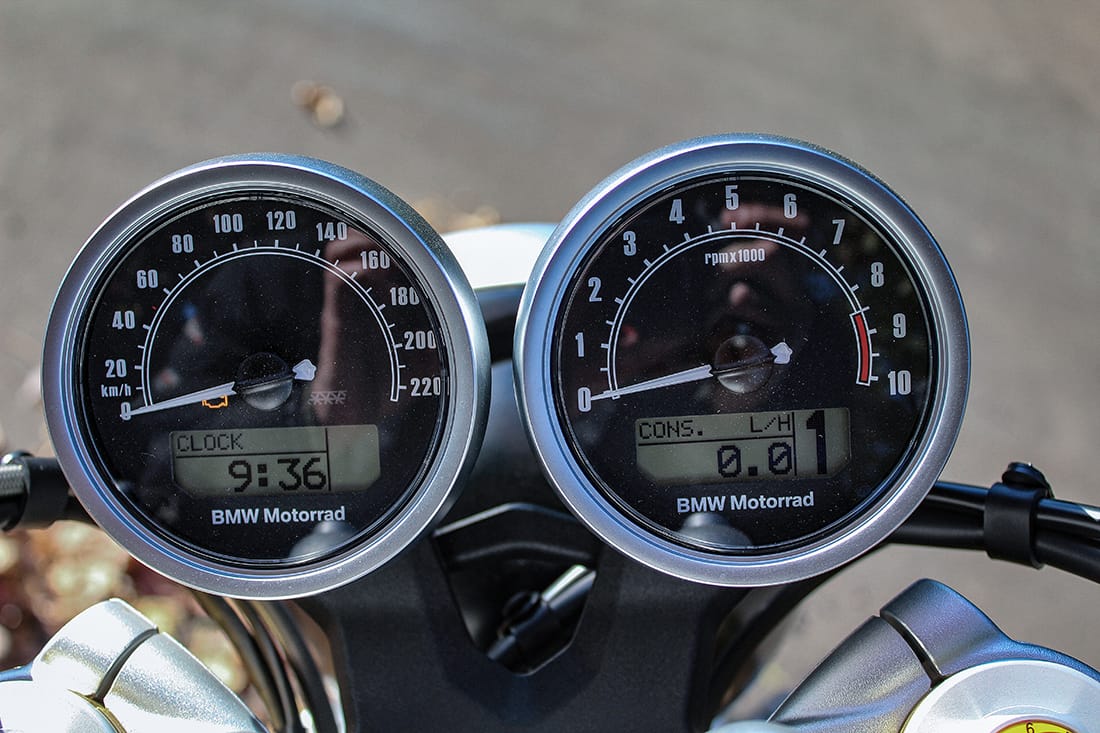 The rest of the changes are cosmetic; there are slightly revised clocks – both speedo and rev counter are separate units now and not moulded into one – new wheels with black spokes and black finish to the engine, swingarm, driveshaft and frame.
If anything, this is not a 'new' R nineT; it's a refresh of the original to give it a new lease of life in the face of all the new variants. To be perfectly honest, they could have left it well enough alone because the original was still special enough even after the familiarity of four years on the roads.
Swing a leg over the bike and there is that indefinable air of quality that you always had with the bike. Maybe it's excessive weight but I'd like to think that it's just because it's been put together so well.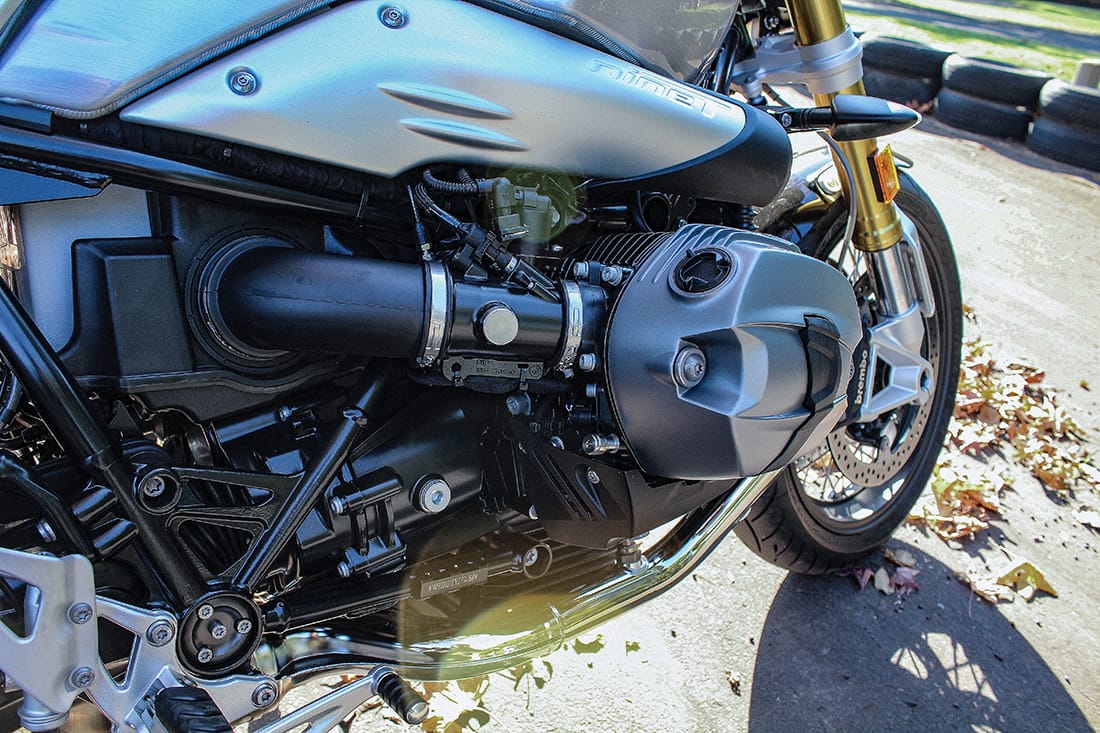 It's always fun starting up the old air-cooled boxer twin. It rumbles into life with a not-unpleasant exhaust note and it still shimmies and shakes on tickover; it's not a sophisticated engine. Give the throttle a blip and the whole bike lurches to one side as the torque reaction from the longitudinal crank takes over; it's almost reassuringly BMW, reminding one of days gone by and BMW bikes that were a part of it.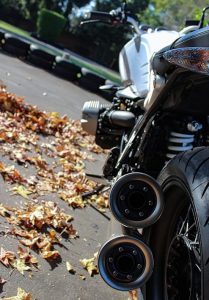 So familiar have we become to the new liquid-cooled boxer engine that has graced BMWs since 2013, with its smooth and punchy power delivery and lack of fuss that the air-cooled version seems initially to be a bit of a dud; it's not particularly fast or punchy and only goes to show how far engines have come in a short space of time.
However, you soon get used to it and, more importantly, start liking it again. It has a roughness, yes, but it's a solid kind of roughness; it actually matches the character of the bike. Yes, I know that the engine is the heart of the bike but sometimes you get a bike that is more than the sum of its parts, where more than just the engine defines the bike.
The riding position is at once familiar and yet still exciting; the angle of attack that the seat/footpeg/handlebar positioning gives is perfect and, because of this, comfort is good. The seat still looks thin and insubstantial and might not be the best for long days in the saddle but that is not what this bike is about. It's about sunny days and a blast through the countryside; it's about enjoying the ride to work more than usual; it's about making a style statement.
So, the R nineT hasn't changed all that much and for that, we should be thankful; why would you mess with a winning formula?
For more information visit: www.bmw-motorrad.co.za