Meeting Mike Longley proves once again that there is a silver lining to every dark cloud. As it turned out it wasn't a cloud but rather a Star and the lining was Gold not silver. Standing in the queue to renew my wife Irene's driver's license in the sleepy town of Bronkhorstspruit, I struck up a conversation with Mike. The 4 ½ hour wait gave us plenty of time to chew the fat.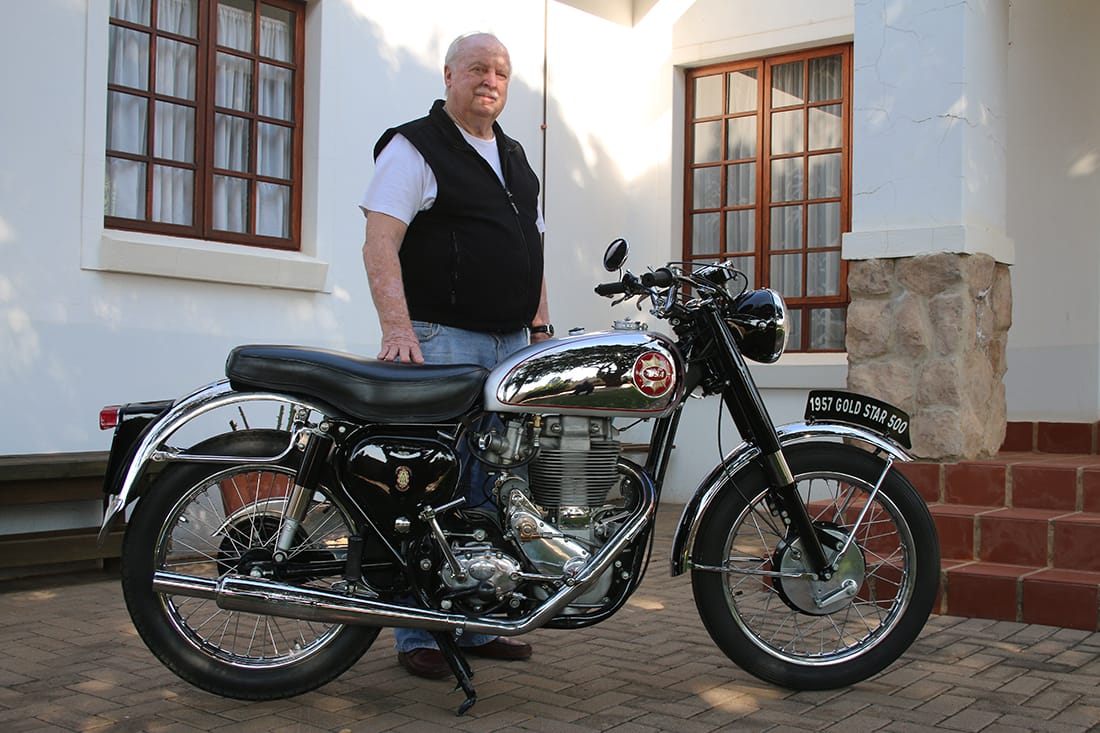 It turns out Mike is the restorer and owner of a pristine 1957 BSA Gold Star 500 single. Mikes passion for his Goldie is palpable. Mike retired from Ford SA as a quality manager and took the opportunity to join Ford Europe for a further 8 odd years. The Gold Star has an interesting history. The bike was bought by a Mr D Davies who lived in Greenside in Johannesburg, and used the Goldie to commute to work at Crown Mines.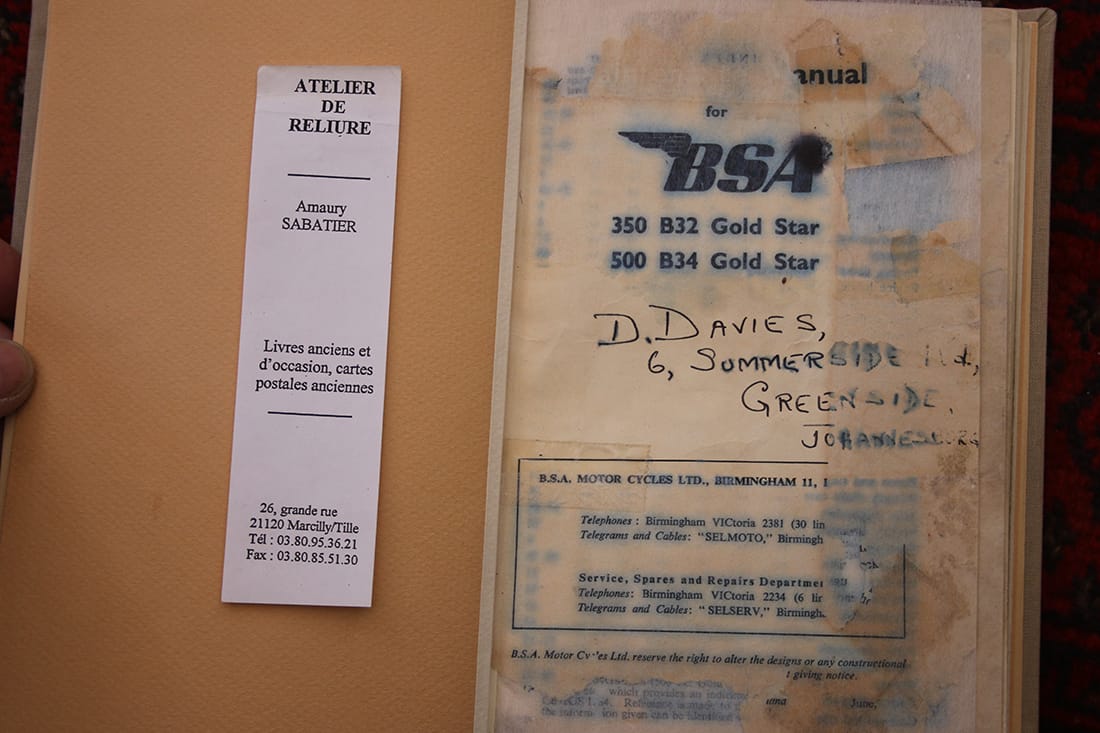 The BSA was then sold to Bob Parry, a late friend of Mikes, who was doing his articles as a Chartered Accountant. He too used the bike to commute to work. Bob appears to have been a really keen motorcyclist. He lost half a leg in an accident on a 1956 Triumph T100, yet he rode the Gold Star till 1963, when he was again involved in a front end smash. The bike was sorely damaged and Bob was destined to never ride again.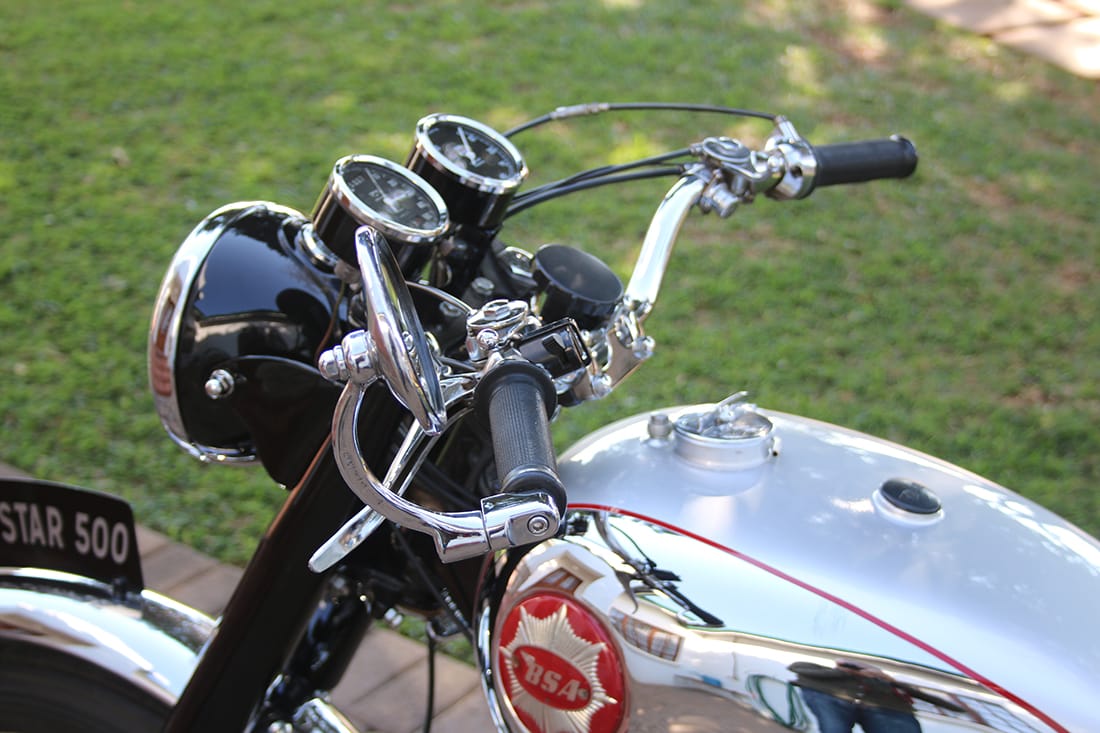 For 36 years the BSA gathered dust in Bob's garage. Perhaps Bob hung on to the bike in the hope that just maybe they could ride again one day. In 1999 he relented, and Mike acquired what remained of the Goldie. Mike was just about off to his stint in France. He sold a 50% share in a 1969 Triumph Bonneville to fund the parts needed for a "bolt for bolt" restoration of the Gold Star.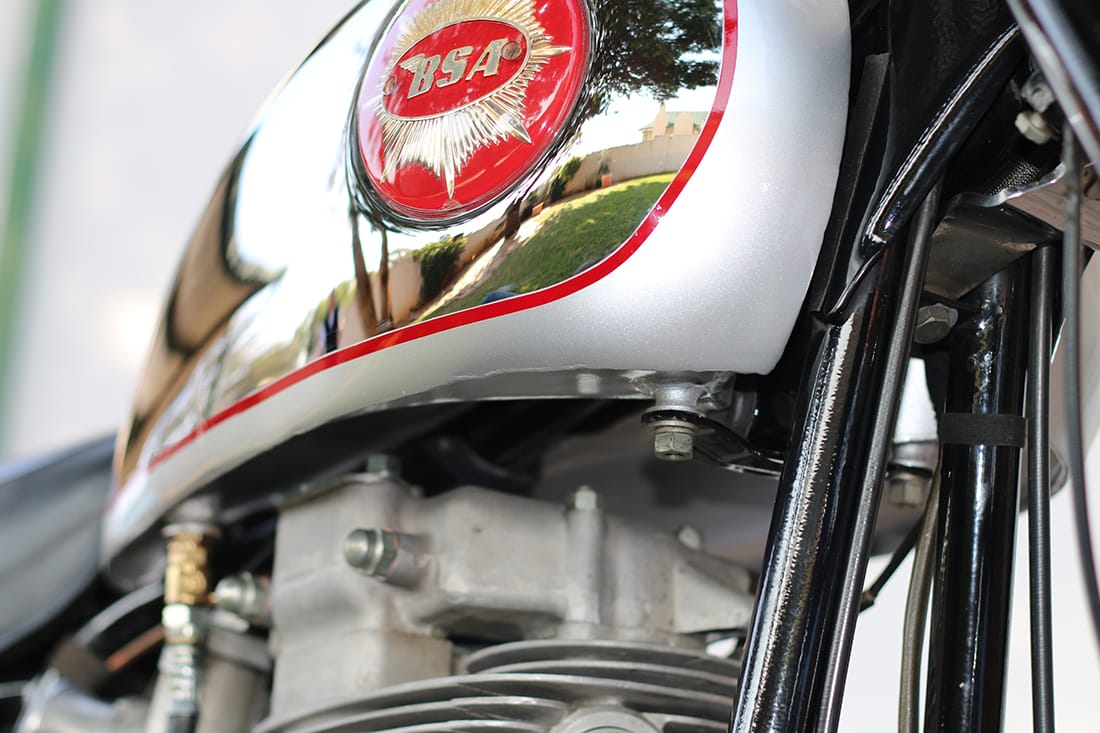 No doubt the closer proximity to England helped in the search for parts. For four long years Mike worked on the B.S.A. It had been a dream since boyhood to own a Goldie, so it was with huge satisfaction that Mike fired it up in 2003, pristinely restored. He celebrated with taking part in several classic bike rallies ,as well as a day ride to Champagne to visit the house and grave of General de Gaullle.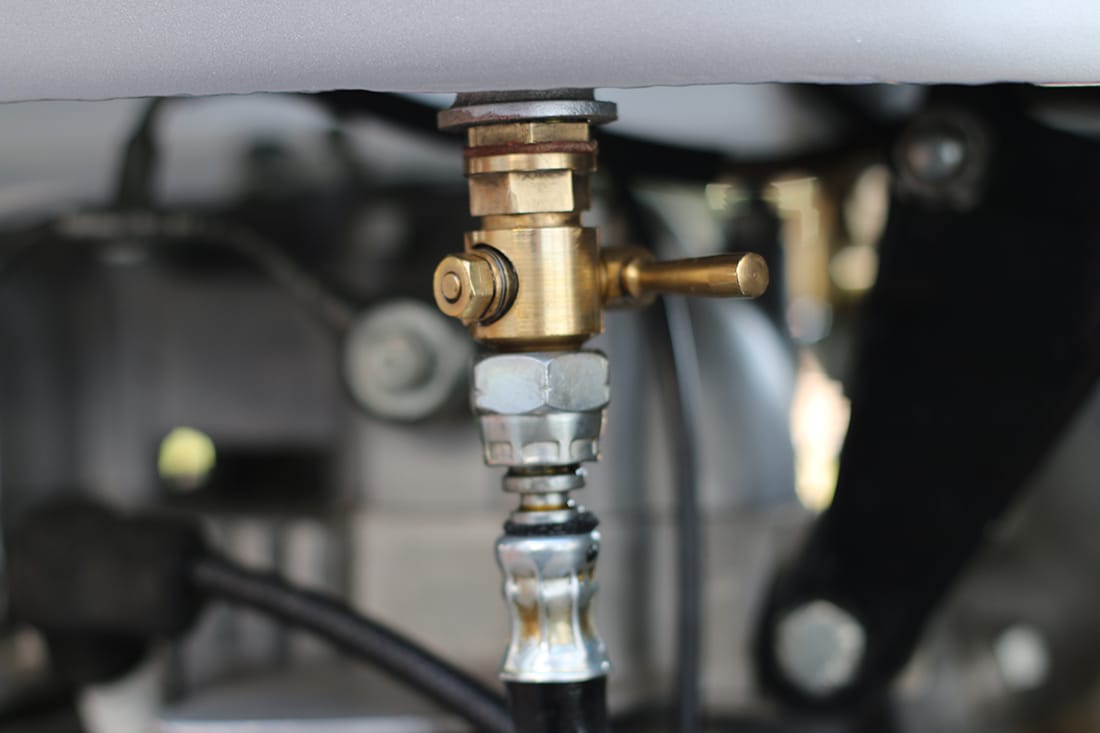 I took a ride through to Cullinan to visit Mike and drool over the Goldie. He told me that he had owned a 350 Gold Star in race trim. In 1960 he rode his first race at Grand Central circuit and two race meetings in East London on the GP circuit. The bike was running a factory race tuned motor, and was imported by the local agents and campaigned by Mikes' friend Guinness Smyth. Guinness ran the Goldie through the traps at the P.E 200 at 103 mph, officially the fastest 350 Goldie in the country.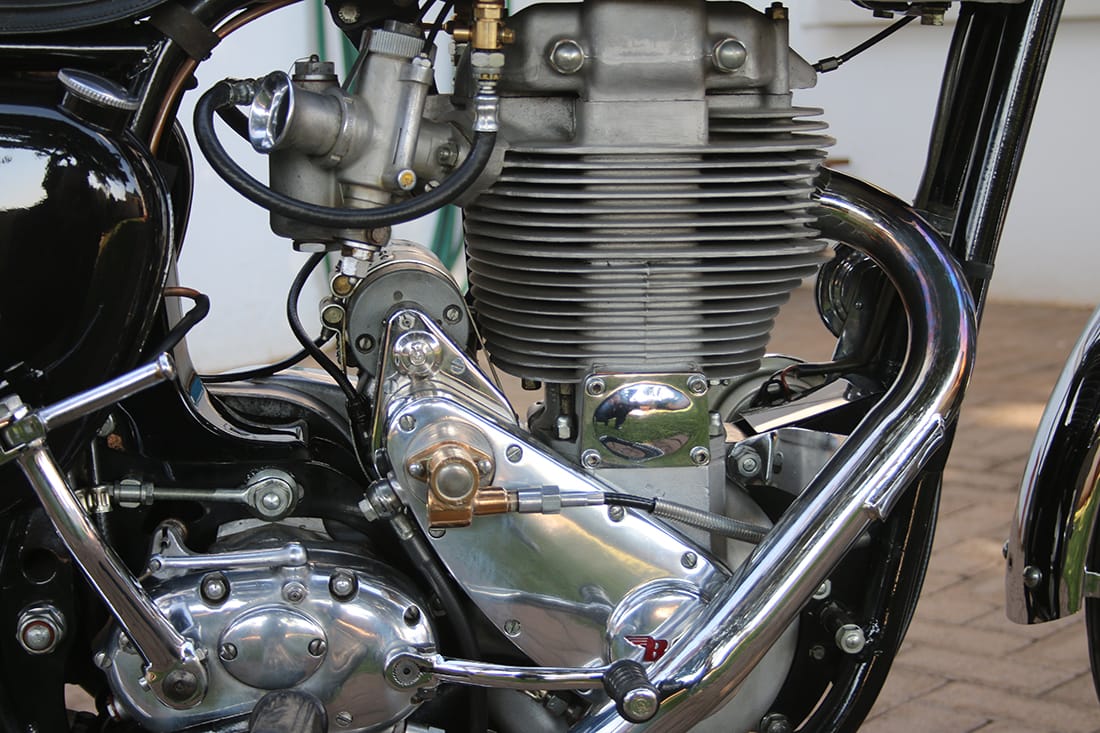 The 500 Gold Star has had a meticulous engine rebuild. There is no hint of an oil sweat, let alone a leak sullying the big single motor. The Gold Star has classic dimensions and form. To my eye it is really beautiful. The Smiths instruments, speedo, rev counter and amp meter are simple and uncluttered. The silver tank has chrome side panels sporting large BSA badges. The fuel tap is bronze, as are some other bits and bolts. The side covers are painted black with Birmingham Small Arms stickers. The bike is simply so "right" from every angle. It looks like it was intended to last 60 years, at least!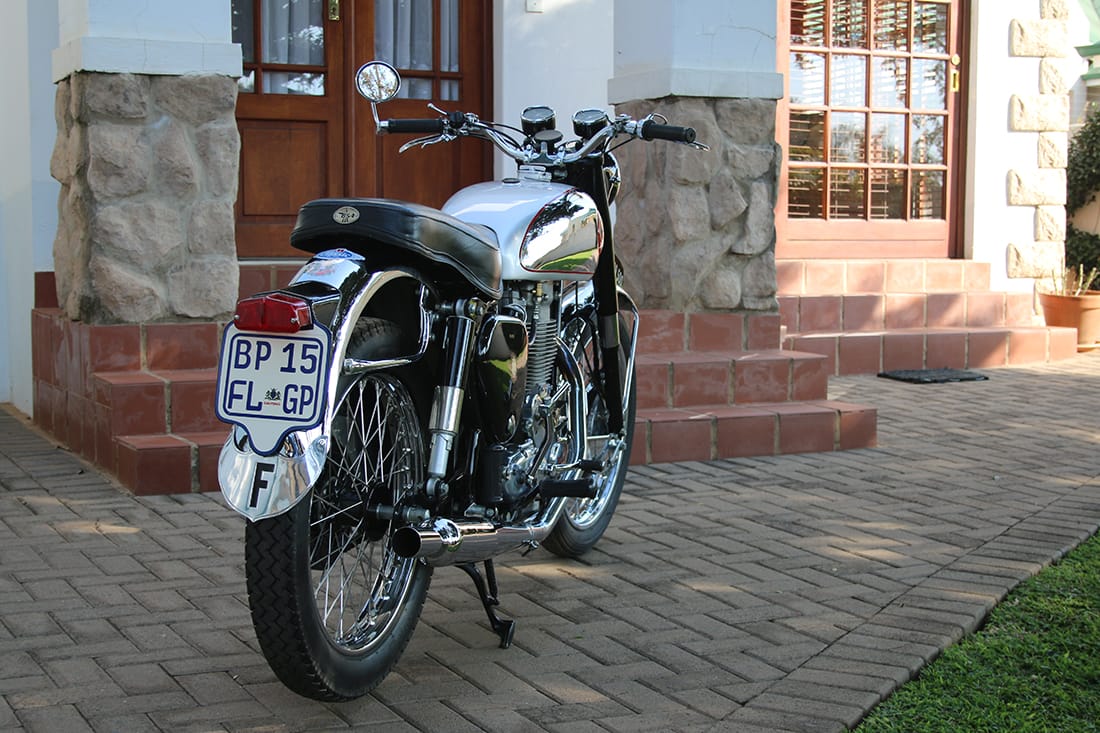 Mike has a car project too. He is restoring a 3.8 litre Jaguar. The engine is rebuilt and ready to go back in the car. Seeing the workmanship and build integrity of the Goldie and Jaguar really gets one thinking. We really have lost something in the high tech world that we now live in. How well will the current technology age? Will we see current bikes lovingly restored 60 years from now? Who knows?
What I do know is that the world needs its Mike Longleys. People with the patience, passion and will to keep an incredible part of history alive and well. In his display cabinet is a clubman's version, in miniature, but exquisite details of his Gold Star.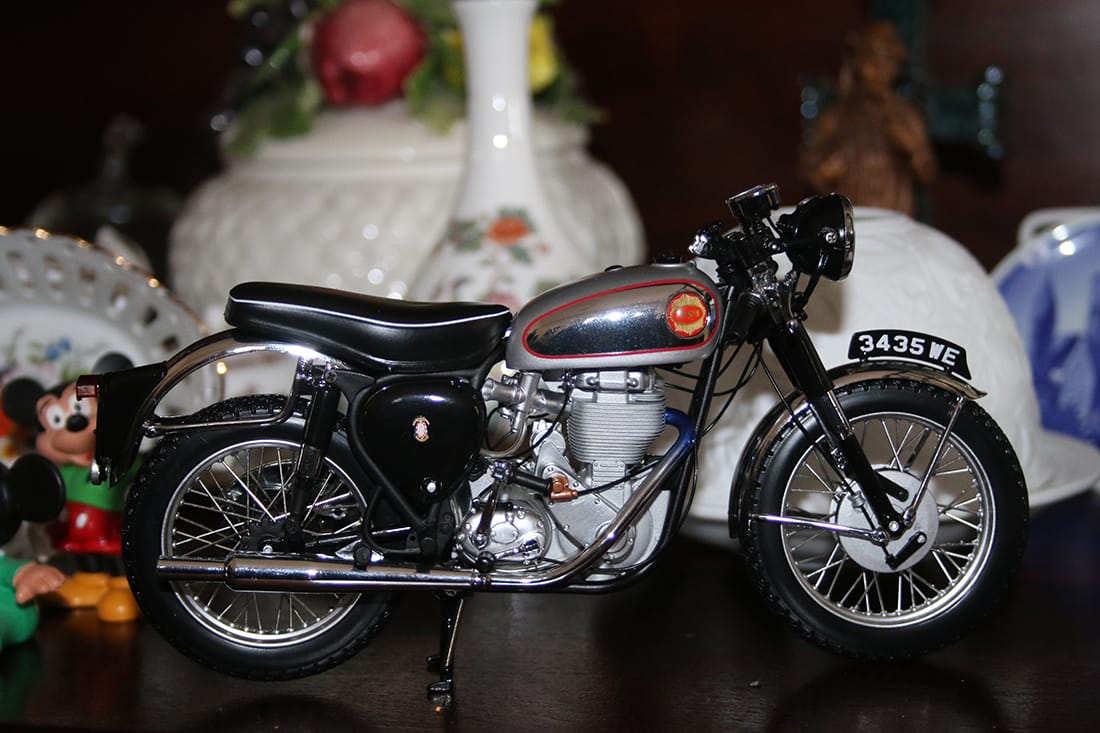 Mike has the original service manual that came with the Gold Star. It is really comprehensive, more like a modern day workshop manual. Although, having said that, the modern version would probably be a pdf file that you access on your computer. Future generations will never experience the pleasures of gently turning the pages of a book that describes every mechanical facet of their pride and joy.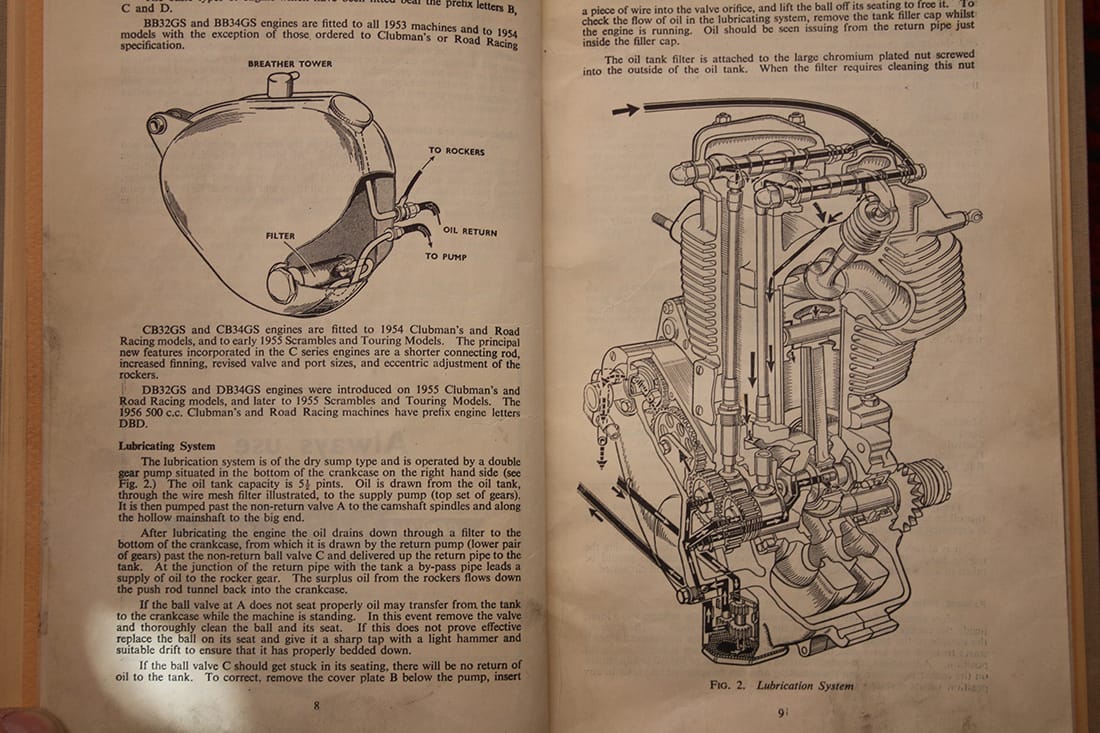 Maybe, just maybe we will see the folly of it all, and, in the fullness of time return to a more simple way of life. Until then we will have to make do with enjoying bikes like the BSA Gold Star 500, to remind us of a time when men were men and bikes were "irons".