I recently got the opportunity to ride Suzuki's new 2017 SV 650 both at Red Star Raceway as well as in Mpumalanga. The two totally different environments highlighted what an accomplished all-rounder the SV is, despite the fact that this is an unfaired version of the SV that South African motorcyclists know and love. The 2017 take on Suzuki's popular middleweight has undergone some significant tweaks. The familiar 90 degree V-twin dohc 8 valve motor, sports a new air box with staggered velocity stacks, which enhance mid-range power. 39mm throttle bodies provide what can only be described as perfect fuelling. This is enhanced by an anti-stall feature whereby the revs rise ever so slightly as you let out the clutch. Rather than feel strange it translates into a feeling of exceptional throttle response. Obviously it makes the bike an absolute doddle to ride for learner riders.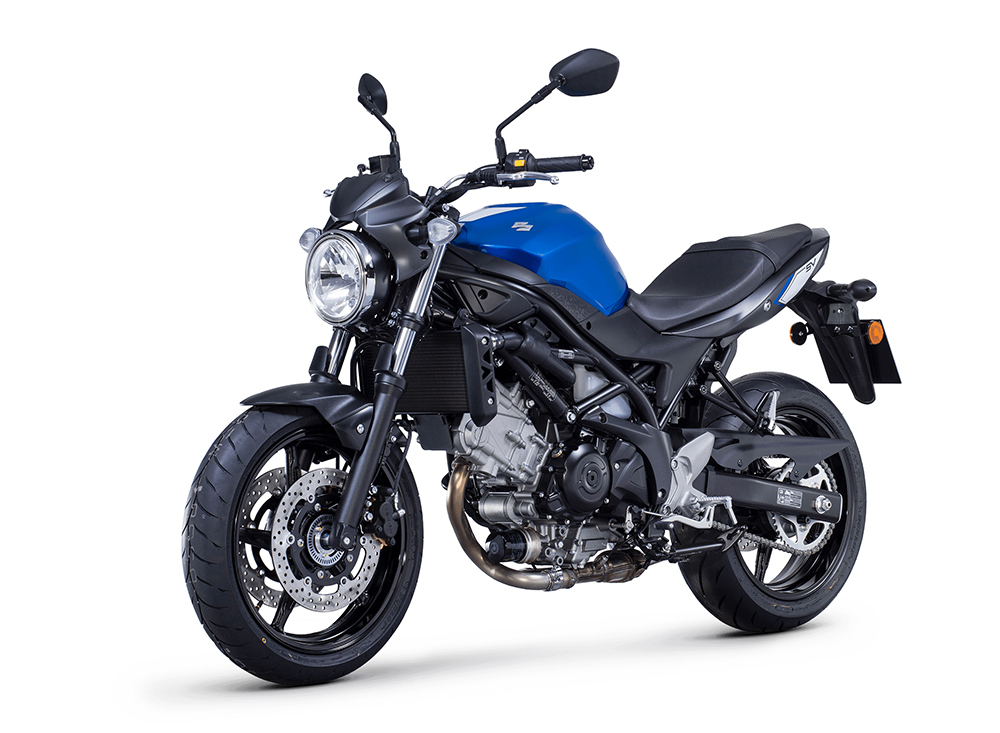 At 197kg's weight, the Suzuki is effortless to pilot around a racetrack or anywhere else for that matter. Non-adjustable 41mm forks and a preload only rear shock, provide an admirable job of keeping the SV 650 in shape. The bike steers accurately and sticks fiercely to its chosen line. The result is a bike that is simply loads of uncomplicated fun to ride. Previous generation SV's made favourite track tools, and I see the same thing happening here. Really discerning riders may feel the need to spoon in some fancy suspension but the standard kit is perfectly adequate for most.
On the road the little SV is an absolute hoot. The flawless fuelling and linear power delivery make hooning around on your favourite road a pleasure. Speaking of power, the SV revs to 10700rpm but peak power is at 8500rpm. So, although you can hang on to a gear a bit longer if needed, you don't have to rev the hell out of the motor to get a proper hurry up. Decent torque and a linear, albeit slightly buzzy top end, make the Suzuki really rewarding to ride really fast. At the legal limit, the SV is loping along at a smooth and relaxing 5500 rpm. The way the bike allows you to utilise every one of its 75 odd ponies, and with decent torque thrown into the mix, it means that in the real world, on real roads, it punches way above its weight. Firm yet supple suspension allows the SV to hold a line on less than perfect surfaces. 13, 8 litres of fuel allows at least 250 k's of fun between fill ups.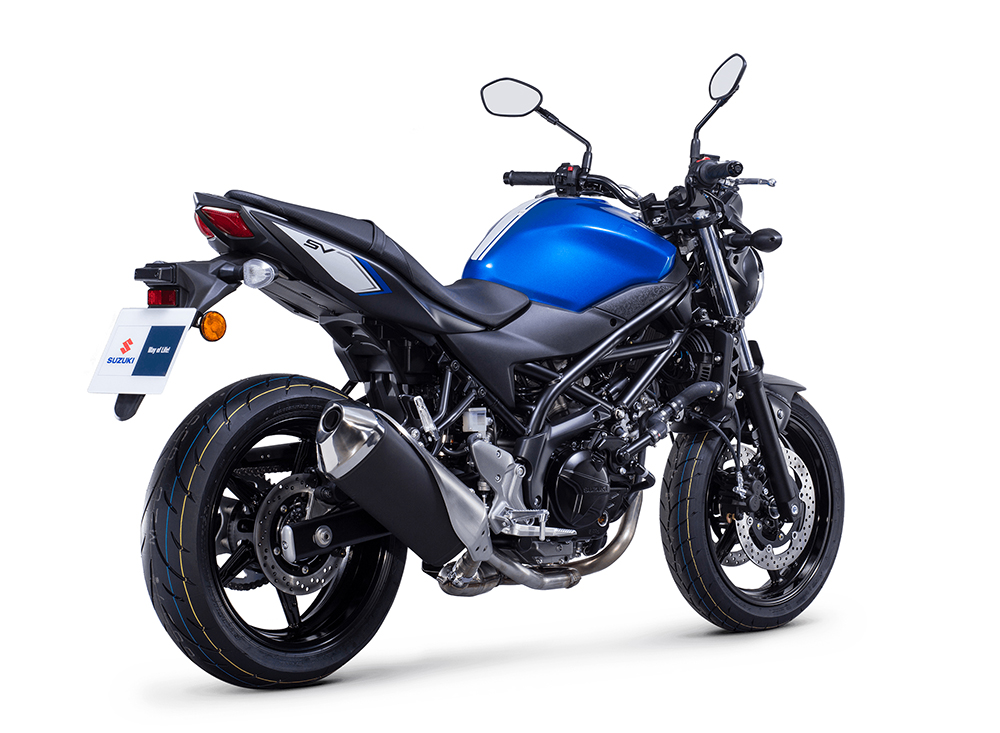 Comfort is good for long stints in the saddle thanks to spot on ergo's. That said, your butt may take some strain as the seat is pretty damn hard. Seat height is at 785mm and the seat's slim profile allows even the vertically challenged to perch quite comfortably. The bars have a nice spread and fall nicely to hand yet are slim enough to allow traffic filtering. Oh yes, and the six speed gearbox is like the fuelling; flawless. The LCD display is neat and gives you all the info required. Fuel level, consumption, range, temperature, clock, speedo and revs – it's all there. The engine hangs from a trellis frame as a stressed member in a manner reminiscent of Ducati's Monster. In fact, in typical Japanese fashion, Suzuki have fashioned a bike very much along the lines of the Monster but with a huge dose of simplicity and reliability and practicality thrown in, and at a brilliant price!
R98500 is a steal for a bike with this diverse spread of talent and appeal. The only accessory that you may need is a wind shield of sorts. The dash nacelle does an amazing job of flowing air smoothly over your head and shoulders but high speed cruising in comfort will require additional protection. That said, for the rest, the little SV 650 from Suzuki is an absolute blast! No one who buys this bike will be disappointed. On the contrary, it will most likely be the start of a long, satisfying relationship. Welcome back little SV, we sure have missed you!
For more information: www.suzukimotorcycle.co.za