The aircraft manufacturer, Lockheed, have a Special Ops department known as their "Skunkworks". Aircraft like the SR-71 Blackbird trace their origins back to this incredible, innovative and truly brilliant bunch of people. Well, it seems we have a motorcycling "Skunkworks" of our own. This bunch of boffins go by the name of BlackStone Tek, or, as they are known by discerning motorcyclists, simply BST. These guys, and I will go out on a limb here, build the best high performance motorcycle wheels that money can buy. Testimony to this is the fact that BST's come as standard original equipment on Ducati's magnificent 1299 Superleggera. So how did this come about?
Gary Turner, the design and production guru at BST, raced in the European Supermono Series back in the mid 1990's. The Ducati 578cc single that he was campaigning lacked the sheer horse power of the 700cc Yamaha competition. Sir Alan Cathcart, mounted on a similar Ducati, pitched up with a set of lightweight carbon fibre Dymag wheels. The Dymags, with their lower rotational inertia and reduced unsprung weight, allowed Sir A's bike to accelerate, brake, and turn better. So much so that the improvement was good for at least a second a lap!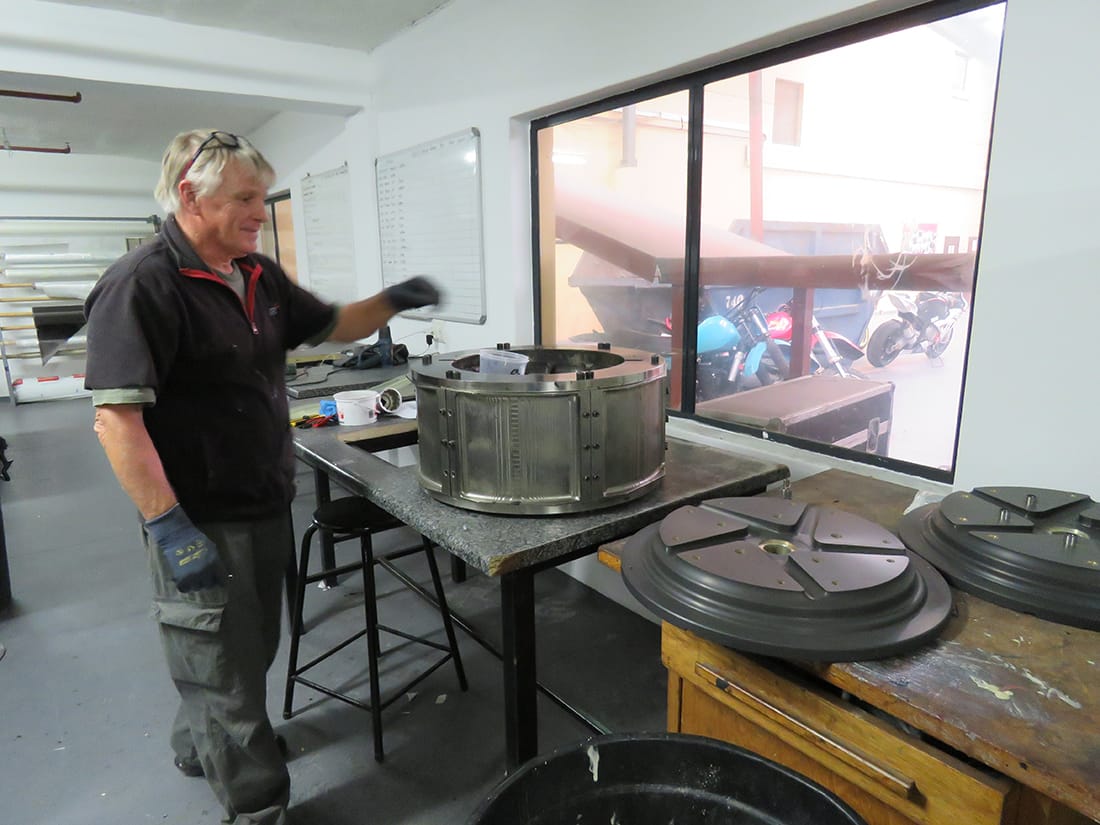 As it happened, Gary knew a bit about carbon fibre. He was running a company called ProCarbon who made aftermarket bits and bobs for superbikes. The performance of the lightweight carbon Dymags left such an impression on him that, upon returning to SA he started to plot and scheme in true "Skunkworks" fashion. The Council for Scientific and Industrial Research had developed some state of the art carbon fibre technology for military application. Notably the airframe for the cutting edge Rooivalk attack helicopter. Gary applied this technology with a few ideas of his own and the rest as they say "is history".
OK, so that is obviously a massive over simplification! Around this point the other half of the BST success story arrived on the scene. Terry Annecke, an ex  IBM Systems Engineer and then Marketing Director of Microsoft S A, was looking for a new challenge and fresh stimulation. With Gary's technical skill and Terry's business and marketing acumen BST took off. Gary developed a technique whereby the wheels were assembled from pre- cut carbon sheets, moulded in two halves using special silicone inserts to keep the spokes hollow and then baked in big "oven bags" for 4-5 hours at 125 degrees C. The oven is also pressurized to 6 bar.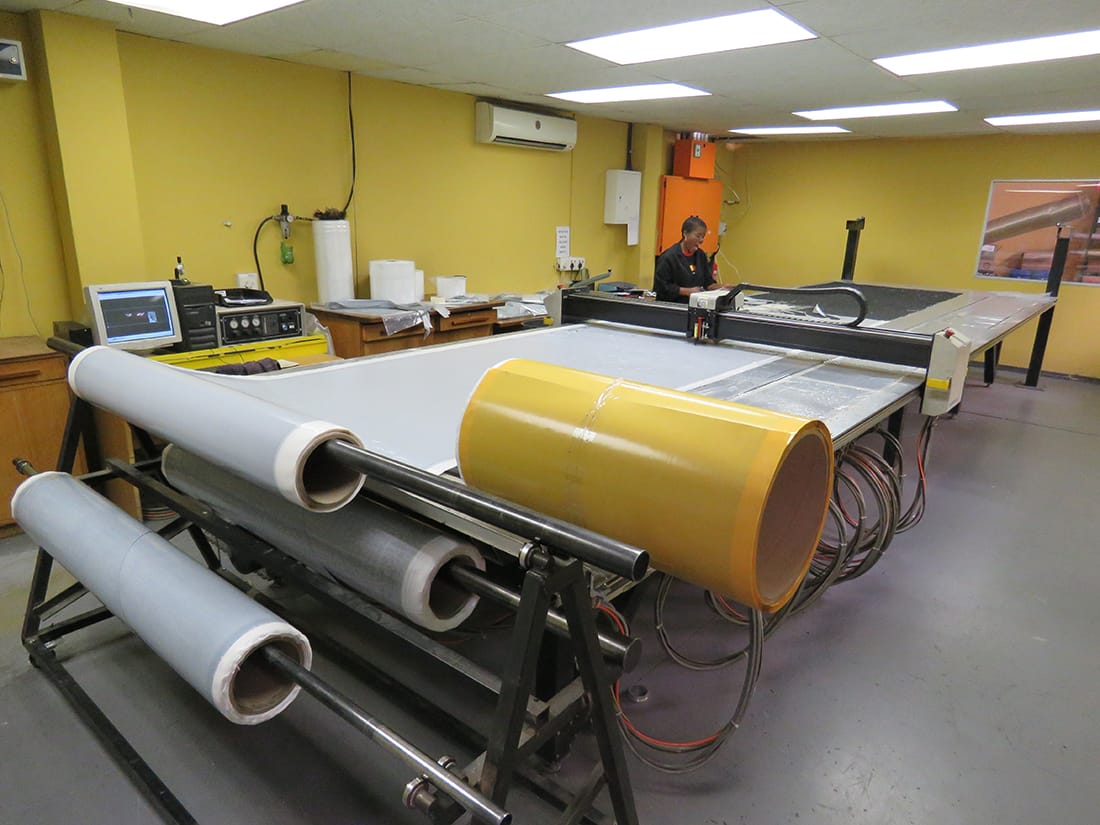 Lest you think that sounds simple, consider this. The sheets of carbon fibre are imported from the U K. To maintain the integrity of the materials the sheets are packed in dry ice for the trip. BST keep the sheets of carbon fibre in a huge cold room at a constant -20 degrees C. In order to keep the particular resins happy the sheets are warmed to 0 degrees C daily. Bloody hell! Each wheel is made from around 130-180 carbon components, laser cut for each application. The hubs are machined in house from billet aluminium. The latest wheels are 100% carbon and can shave between 40 to 60% off the weight of a normal mag wheel. This equates to the equivalent of a 5 hp gain on your typical super bike. The handling improvement is huge! Turn in is improved and braking significantly better. All this without compromising the bike in any way, as with engine modifications. Bikes with less power benefit even more because they have to get their wheels turning and the weight of the rims is a major factor as the engine tries to get them rolling. The same applies to braking. Cyclists understand the benefits of light wheels because they are the engine!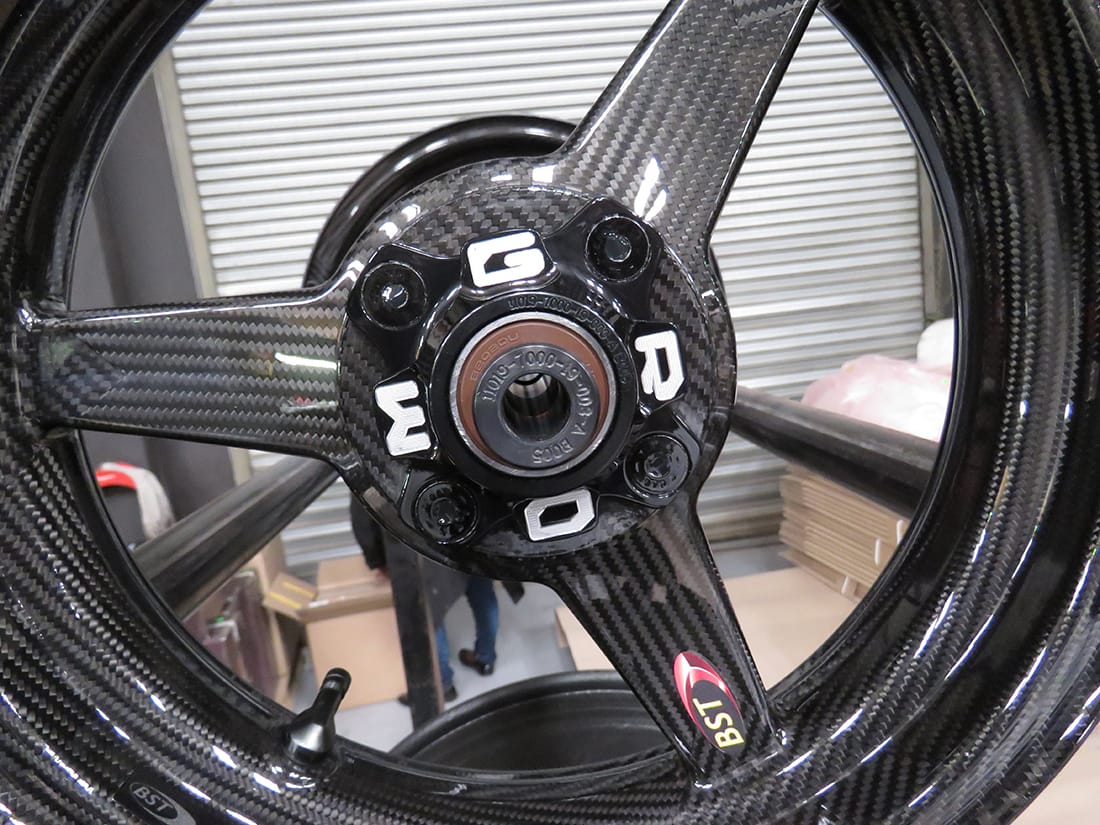 Last but not least is the fact that BST's look spectacular. The finish is on another level entirely. The clear coat is an UV screen that will last for 50 years. If you are really serious about extracting the best performance from your bike then lightweight wheels are a must. It is not only the performance gain, but the enhanced "feel" of the bike and the way it rides. Interestingly enough BST"s are gaining huge traction with cruiser riders, both for the way they feel as well as the way they look.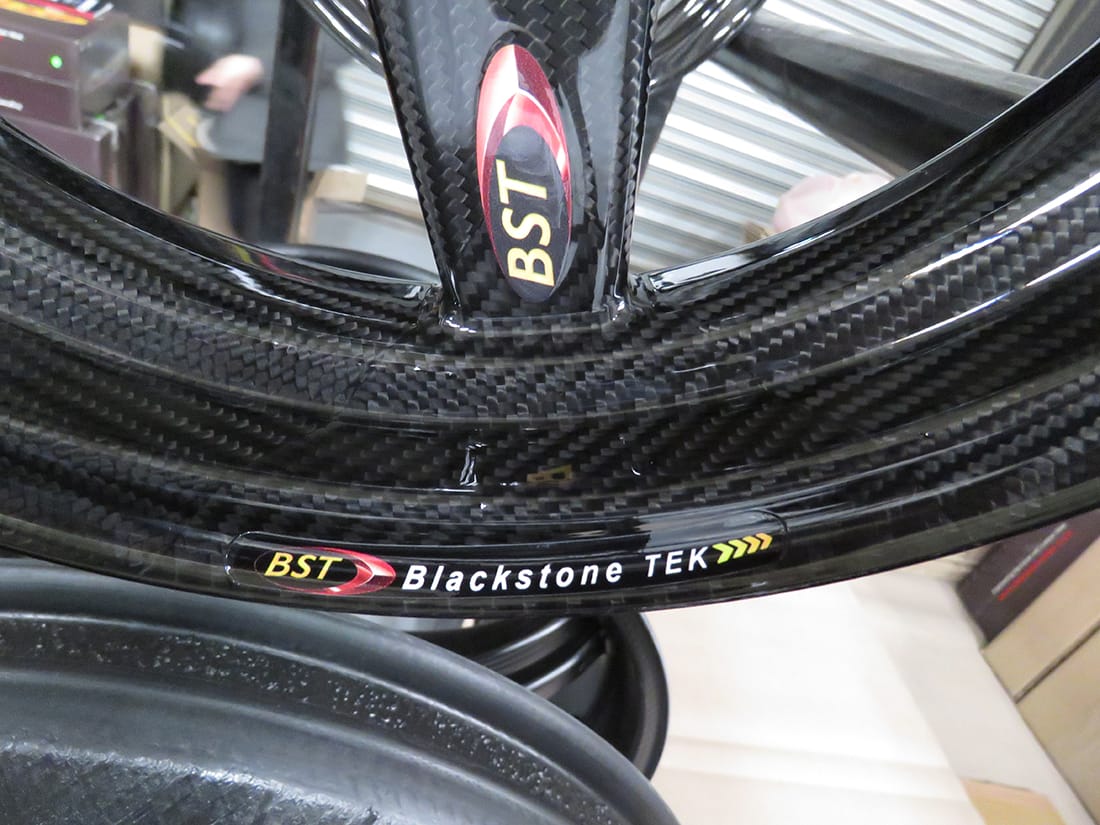 BST are recognized as world leaders in motorcycle carbon fibre applications. Apart from Ducati, for whom they build wheels and swing arms, KTM RC8 fuel tanks and all the Confederate Wraith suspension components are built by them too. They are building supercar wheels too, for cars like the Ariel Atom. The German authorities have approved BST for road use too. This is testimony to the strength and durability built into this incredible product.
I could rattle on for ages about BST, but suffice to say, that right here in sunny South Africa, nestled away in an industrial park in Randburg, is an amazing enterprise building the best motorcycle wheels that money can buy. How cool is that?