To the average Capetonian, the sight of shiny red Ducati signage on the way into the V&A Waterfront is no big deal. But to Cape Town's Ducatisti, it signals a return to the Mother City for this iconic brand.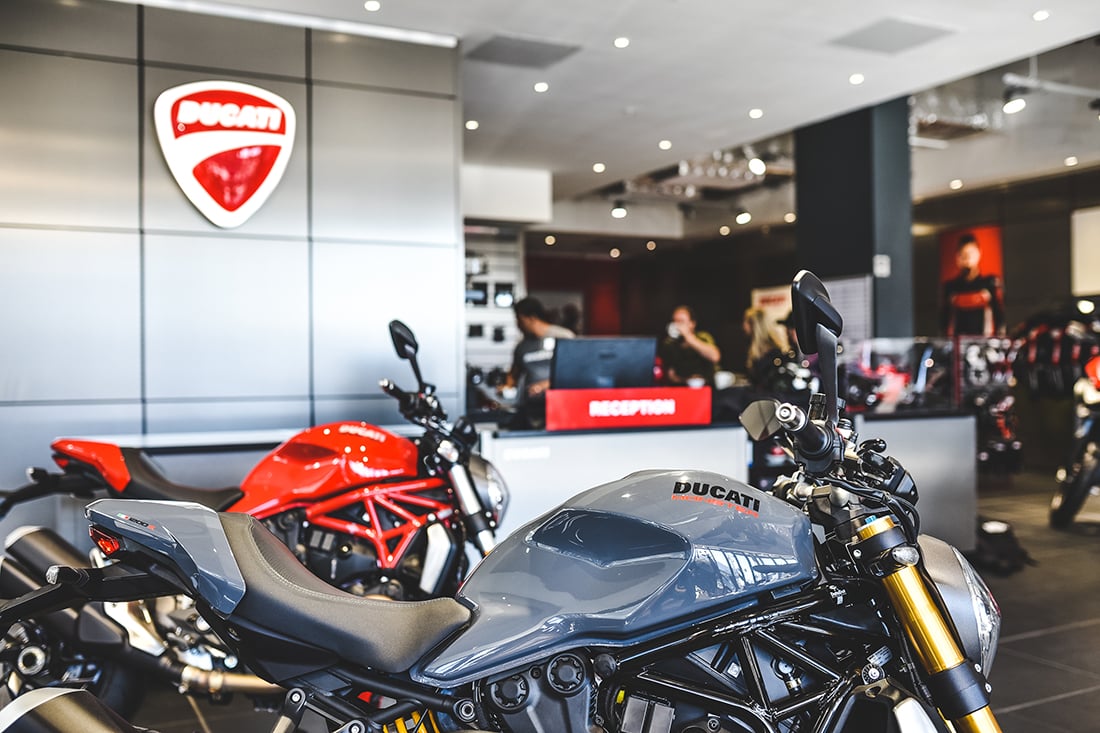 Cape Town went four years without a dedicated Ducati dealership. For the last two and a half of those, current branch manager Anston Collins ran a bare-bones operation out of local workshops Superbike Solutions and The Bike Doctor. But in August of this year—after four months of prep—the new Ducati Cape Town finally flung its doors open.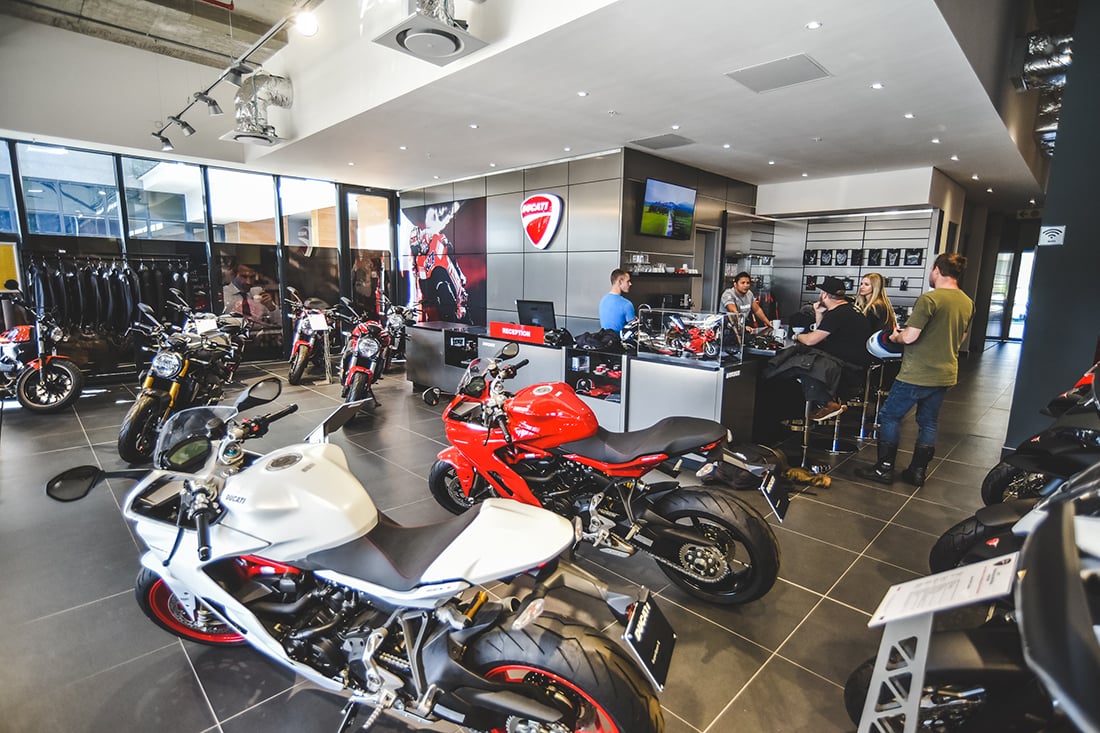 You'll find the new 380 square metre showroom on Dock Road, in the fairly new Waterway House development. It's really easy to spot, though Anston tells me it's just enough off the street to limit superfluous foot traffic. Parking's a breeze too (something that's unheard of in Cape Town), thanks to an underground garage with thirteen dedicated bays.
I was out of town for the official opening, so I sweet-talked Anston into hosting a small group ride from the shop—and opening the shop on a Sunday morning for a dedicated tour. That meant a chance to explore the space uninterrupted, and a chance to swing a leg over some of the motorcycles in Ducati Cape Town's well-stocked demo fleet.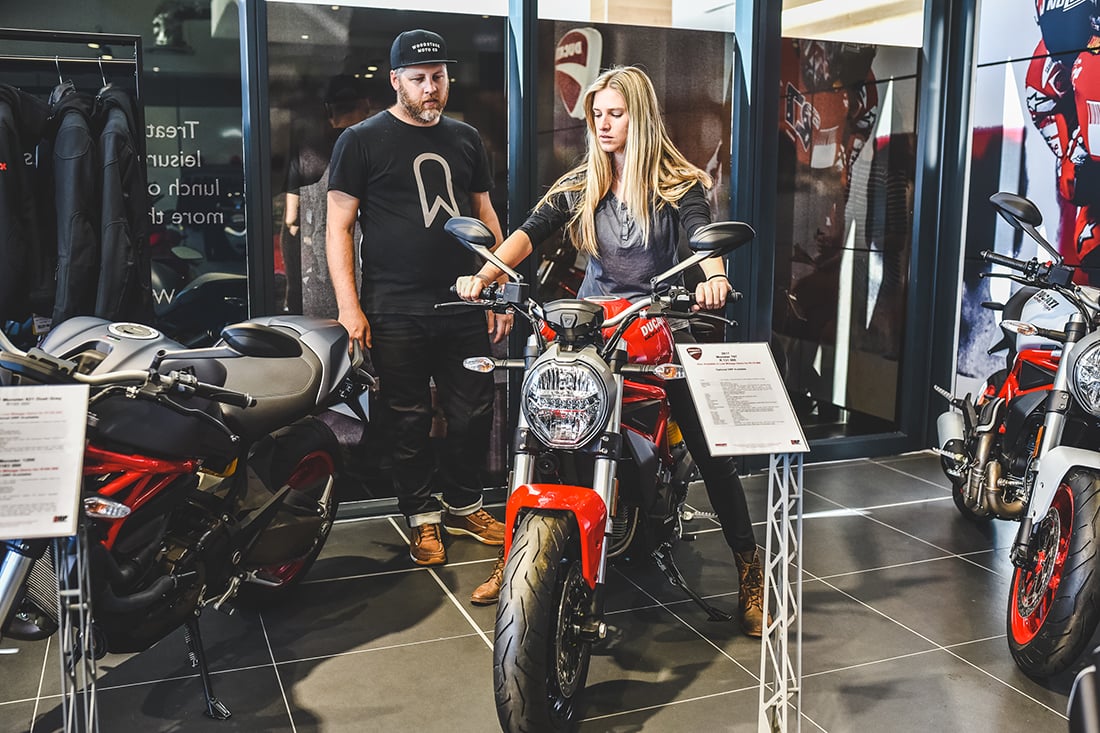 He let me bring some friends, so I called up good friend, photographer and Woodstock Moto Co. proprietor Devin Paisley; his fiancé Sanela Bozic; and Hypermotard owner / all-round Ducati fan boy, Jonathan Tee. Anston was joined by Ducati CT staffers Louis and Chris.
The dealership's full staff complement is actually nine. The breakdown is three sales people, two technicians, a parts and service specialist, a housekeeper, a driver and an admin whizz. The sales and workshop guys all go through official Ducati training, and the team also includes one of the country's best Ducati techs: Zoki, previously from Zoki Tech.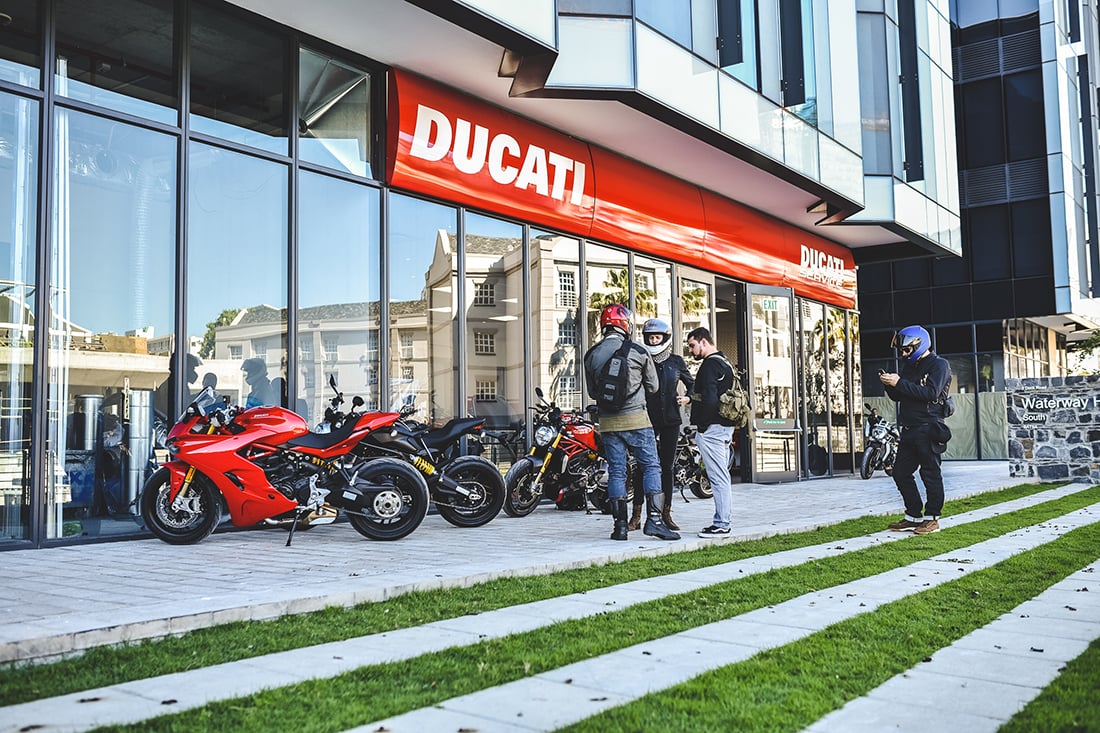 We congregated at eight AM on a banging pre-summer's morning, kicking the day off with coffee. The showroom's front-of-house is pretty huge, packed with bikes, gear, and a generous reception desk-cum-coffee counter. Sport bikes, nakeds and tourers are grouped together, and there's even a clearly-branded Scrambler Ducati corner.
The back of the showroom narrows into a short corridor, flanked by offices, before opening up into the workshop. Inside you'll find a couple of dedicated work bays, with neatly arranged tool boxes and boards lining the walls. Since it was a Sunday, everything was packed away and locked up—we snuck a peak inside one of the tool boards, and were blown away by how clinically everything was stacked. The workshop has its own easily accessible entrance too, which is where we allocated bikes and set off from later in the morning.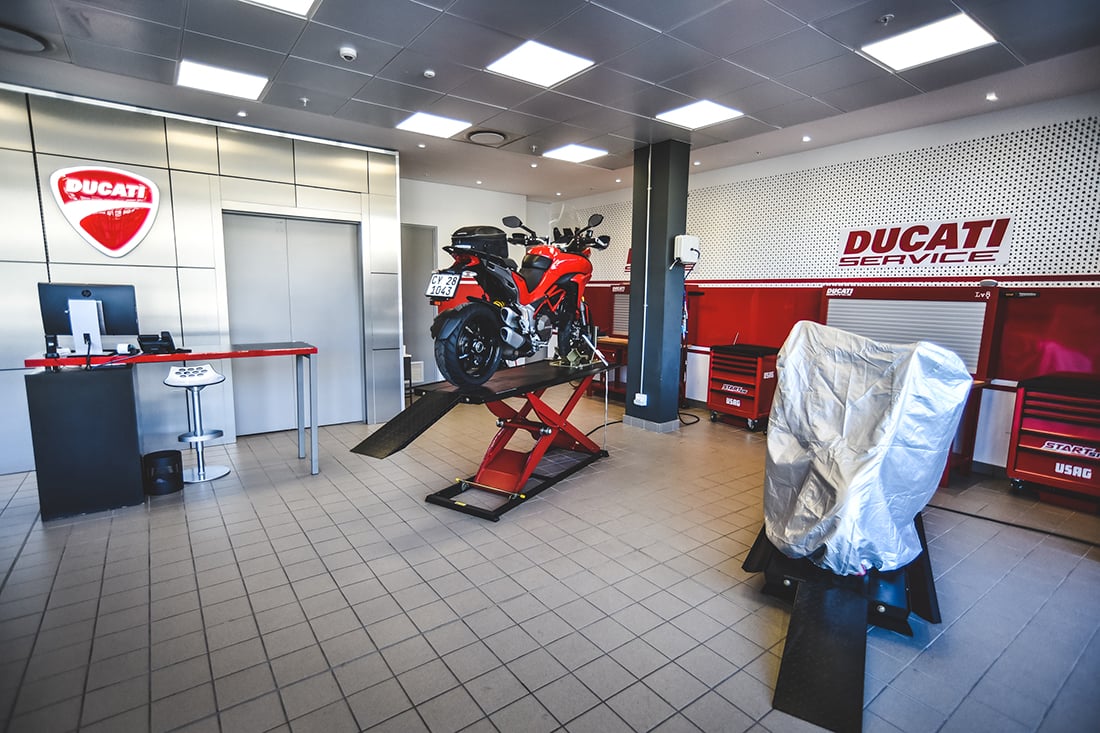 Our little arsenal included the Ducati Monsters 797 and 1200, Multistrada 950, SuperSport, XDiavel, Scrambler Desert Sled and Scrambler Café Racer. Since these are all current models, I quizzed Anston on what you get when you buy a brand new Ducati; a two year, unlimited mileage warranty, roadside assistance and an optional maintenance plan (the costs for which depend on what model you're buying). The guys also offer a collection and delivery service, a bonus for us lazy Capetonians.
I also asked him how easy it is to get parts these days—something that's often a concern with European brands. According to him, anything that's not already in stock can be ordered from the factory, and typically takes a week to arrive in the country, then a couple of days extra to get to Cape Town. Orders are placed as often as needed, even if that means ordering new parts every day.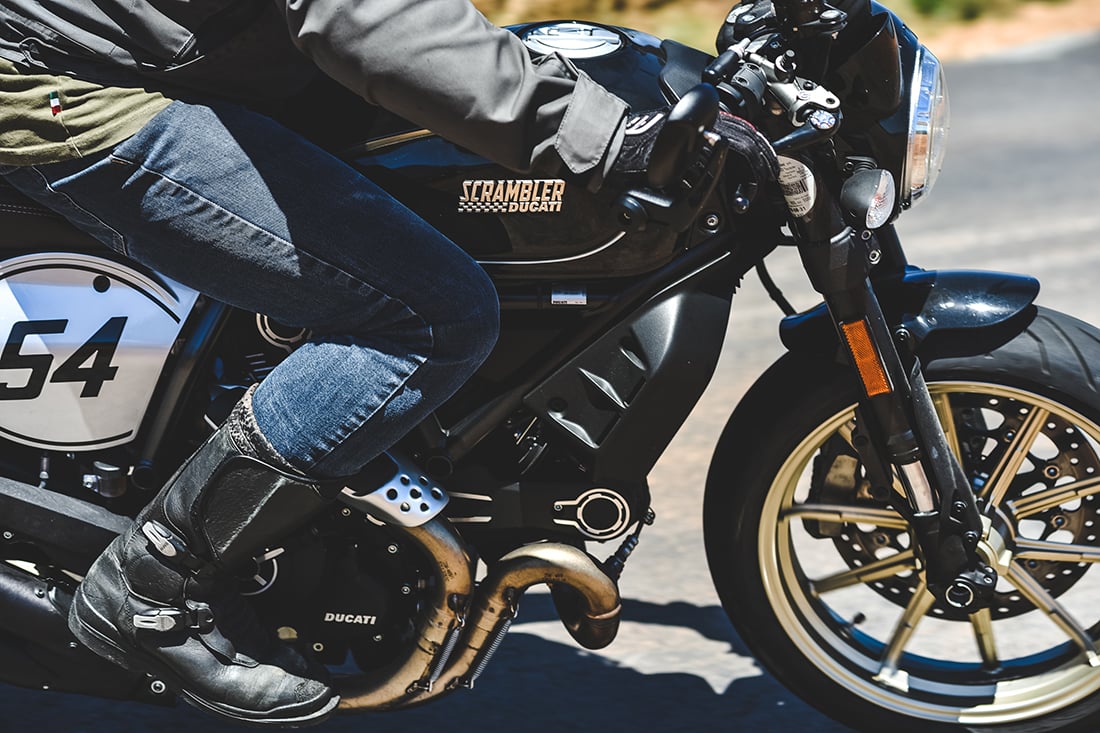 Once we had the formalities out the way, it was time to fight over who'd be riding what. Anston immediately gravitated towards one of his personal favourites: the gorgeously-styled Scrambler Café Racer. I hopped onto the monstrous XDiavel, a curious blend of cruiser styling and V-twin performance. Sanela was instantly comfortable on the Monster 797, and pretty much held onto the keys all day. The rest of the guys settled on whatever was left, but it didn't matter—we chopped and changed for most of the day, swapping bikes whenever we felt like a change of pace.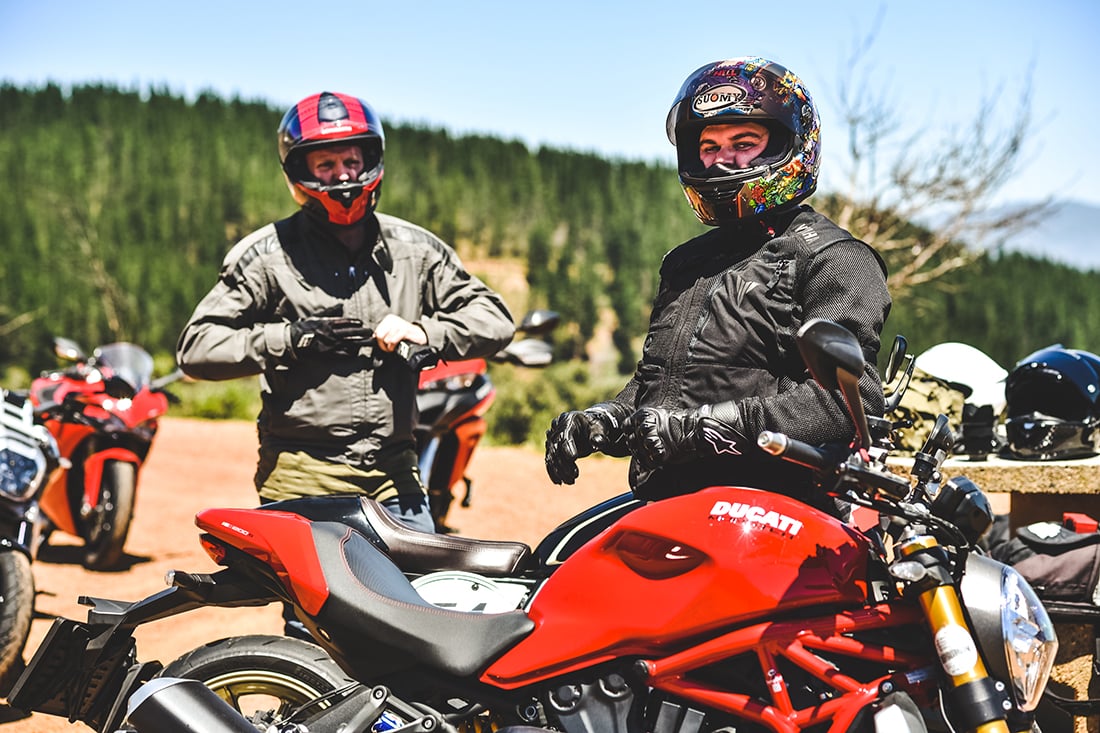 I'd mapped out a route that would take us through Wellington, over Bainskloof Pass, through the breathtaking Slanghoek Valley and back over Du Toitskloof Pass. We then headed from Paarl in Franschhoek's general direction, before diverting back over Helshoogte, returning to the CBD via Stellenbosch and the N1.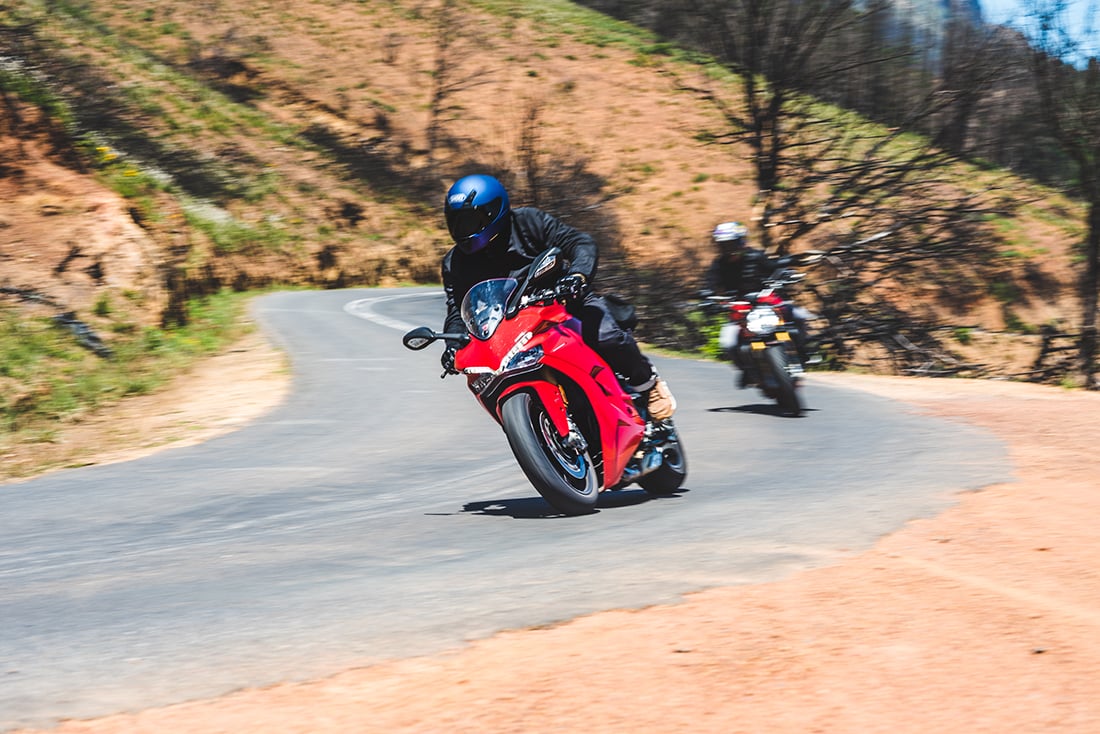 In that time, I managed to put miles into just about every bike in the set. Sunday rides with good friends are always fun—but Sunday rides where you get to ride different bikes on different roads are a riot. Digging into the details of each model would fill too many pages, but I will say that the Multistrada 950, Monster 1200 and Scrambler Desert Sled occupy my Ducati fantasy top three.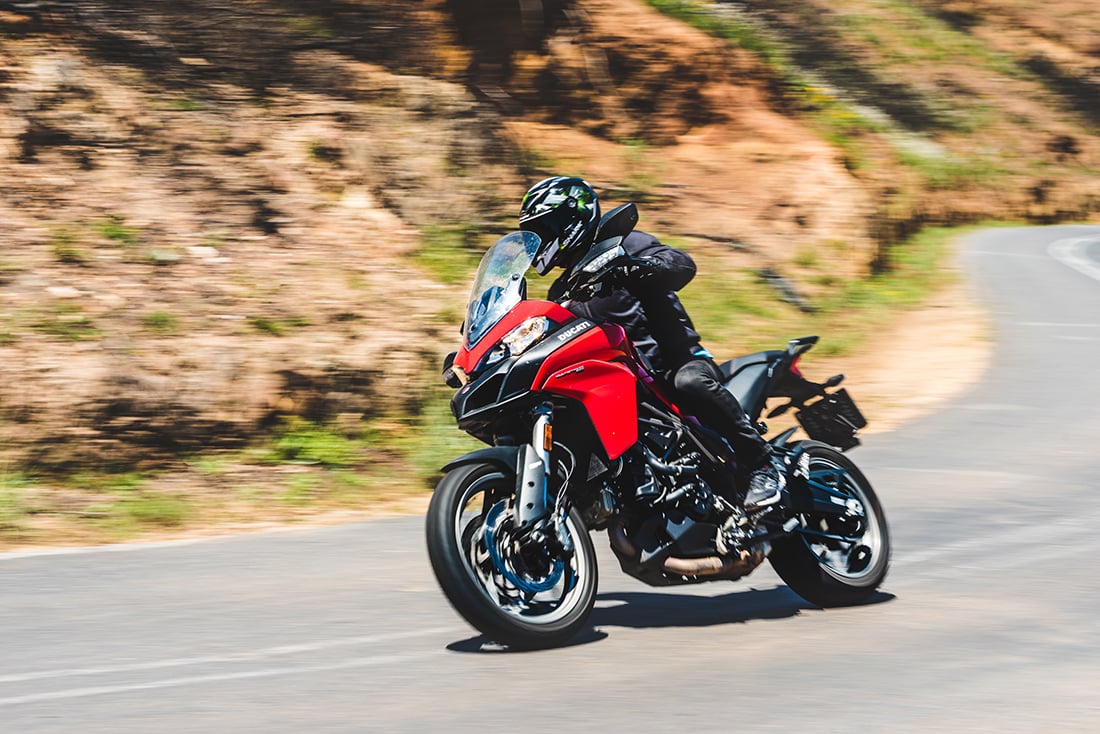 As all-rounders go, there's little to complain about on the Desert Sled (I'll have a full review coming soon). The Monster 1200 is downright brutal, but somehow comfortable enough to munch miles with little fuss. And hooning the Multistrada 950 through Bainskloof's bumpy corners gave me newfound respect for a motorcycle that, if I'm being honest, I hadn't given much thought to before.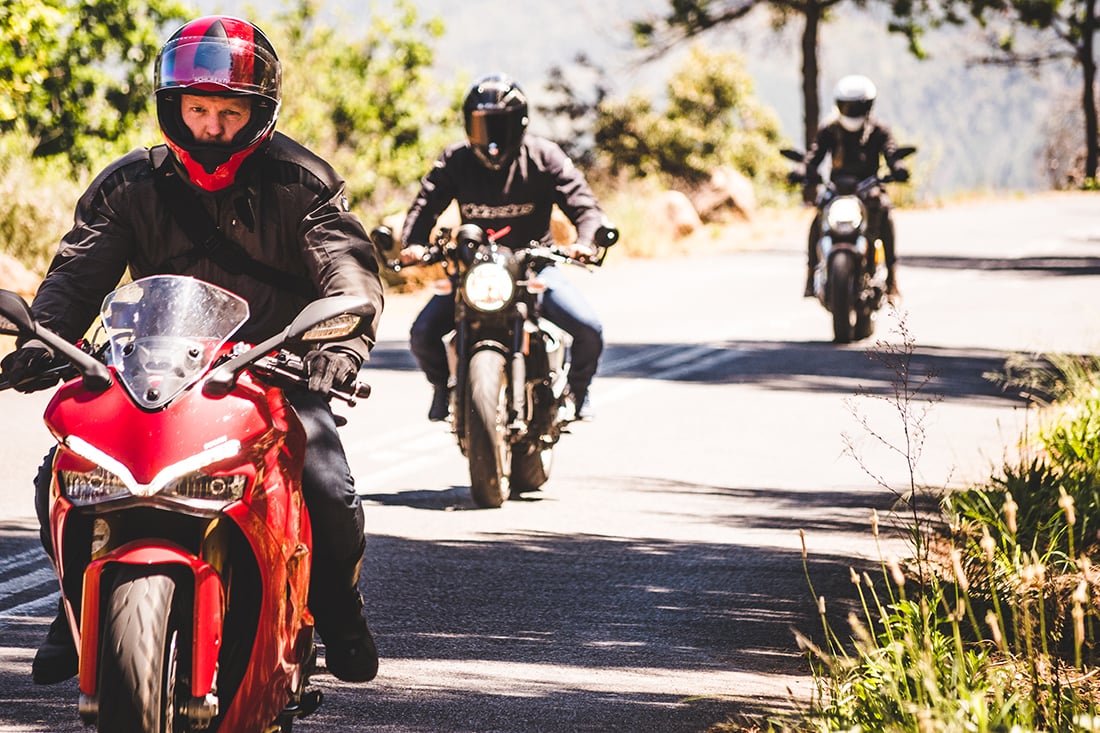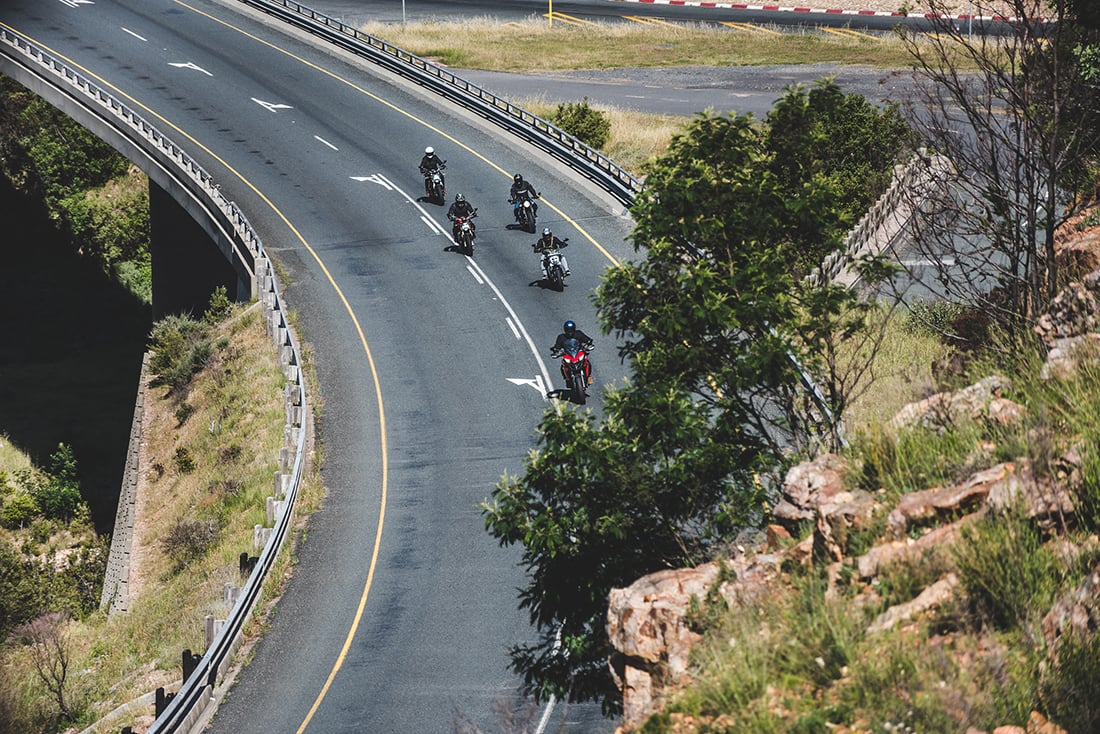 If you want to pick your own favourites, all of the models we rode (plus a few more) are available for test rides. And Anston, Louis and Chris are genuinely rad guys to deal with. I spent a whole day with them and quickly realised that, even though they work for a swanky European OEM, they're really down-to-earth people that love motorcycles as much as I do.
I'm already trying to figure out how to convince Anston that we need to do this again.
Who's with me?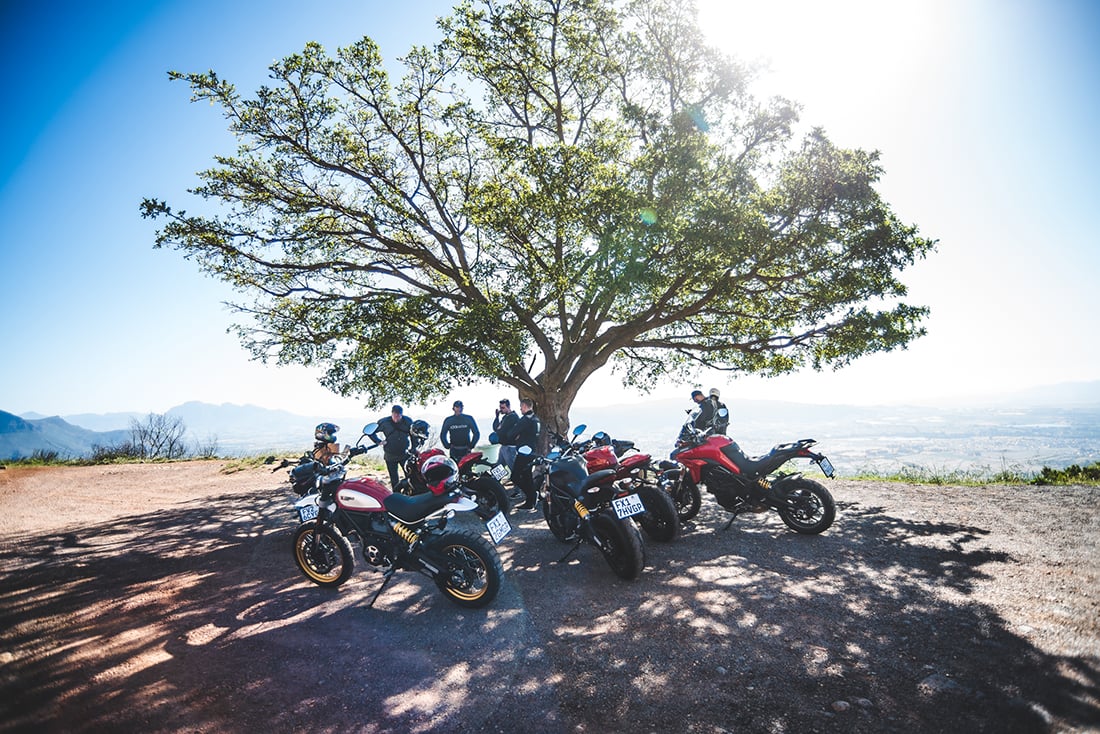 Contact information:
Ducati Cape Town, 3 Dock Road, Waterway House South, V&A Waterfront, tel: 021 000 2100. Open Monday to Friday 07h30 to 17h30, Saturdays 07h30 to 13h30.