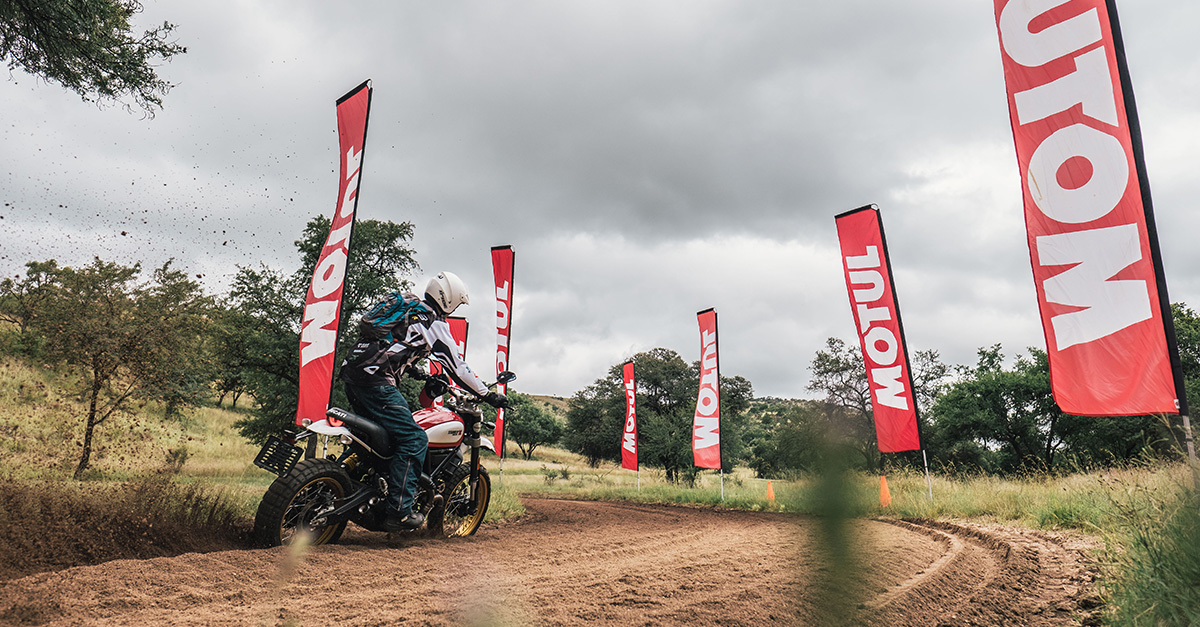 The guys from Bonafide Moto Co. invited me to One Night in the Dirt, an event aimed at people who ride modern classic motorcycles that don't have much off-road riding experience. This was perfect for me as I do fit this criteria. All of my 10+ years of riding experience has been on Asphalt and I am a huge fan of modern classic bikes, owning a Triumph Street Twin myself.
The event was held at the iRide Training Centre, which is based at the Leeuwenkloof Farm just outside Harties. The bike of choice was a Ducati Desert Sled, unlike most modern classics, the Desert Sled comes standard with decent suspension and off-road style tyres.  Perfect for the type of riding that I was going to be doing, and it had the right look for this event.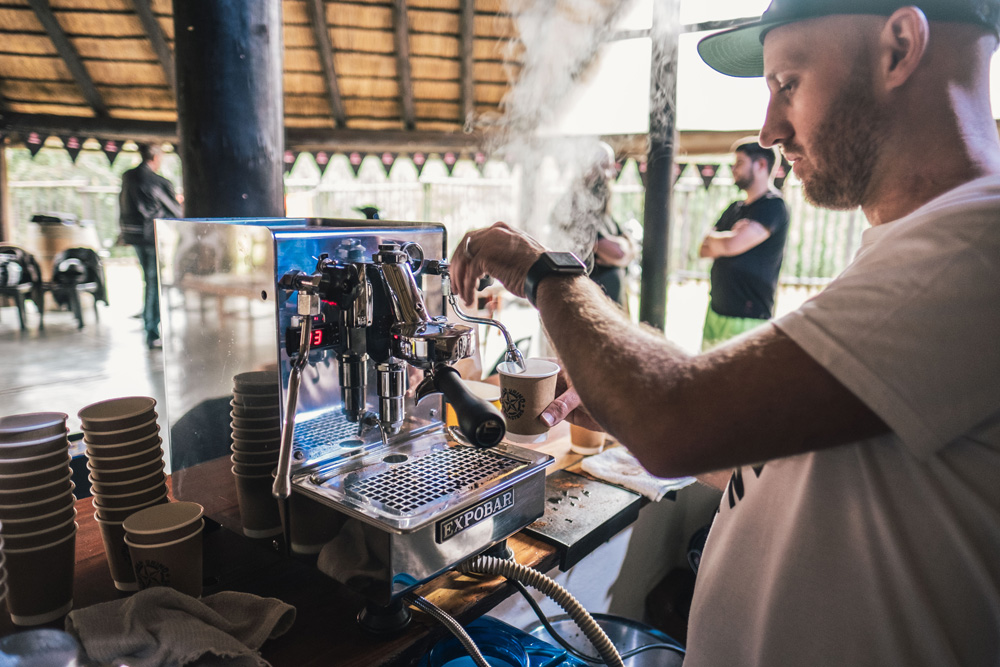 The morning of the 18th was wet and rainy. I was not surprised though, as usually the Bonafide guys get caught out in the rain at most of their events. Luckily by 9ish the rain stopped – Hooray!
The day started out with a riders briefing, where Andre (the iRide Training Coach) explained some basic off-road techniques. The importance of distributing your weight onto the outside foot-peg, was demonstrated using a tyre.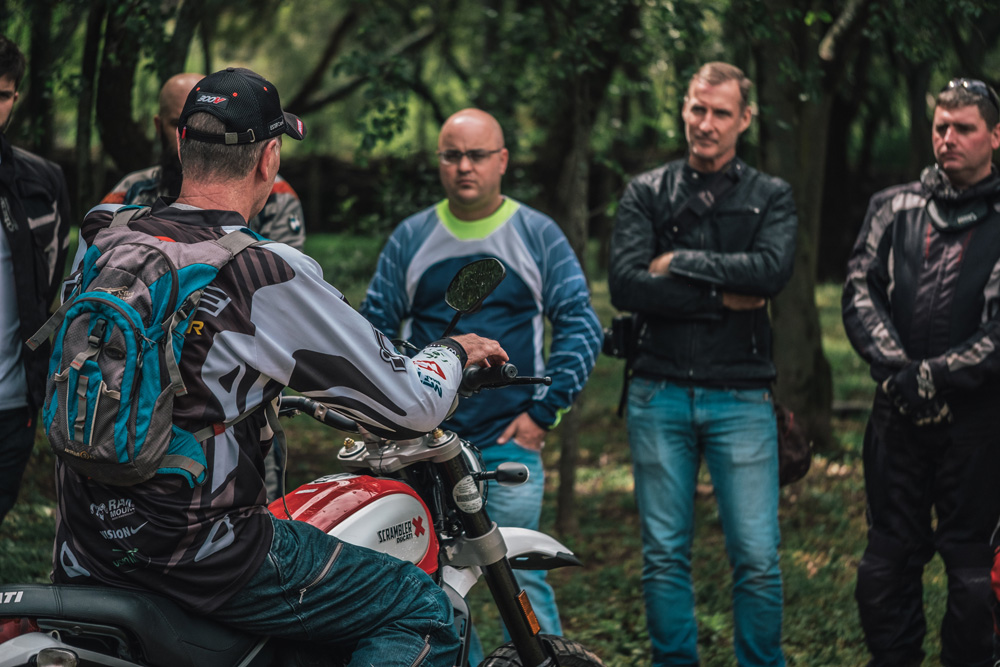 I was amazed by how much more grip there was when pressure was applied to the outside of the tyre Vs the inside. Andre also explained how to apply this technique whilst taking corners. This included standing up, positioning your head towards the direction you are wanting to turn the bike, and keeping your body, and shoulders parallel with the handle-bars.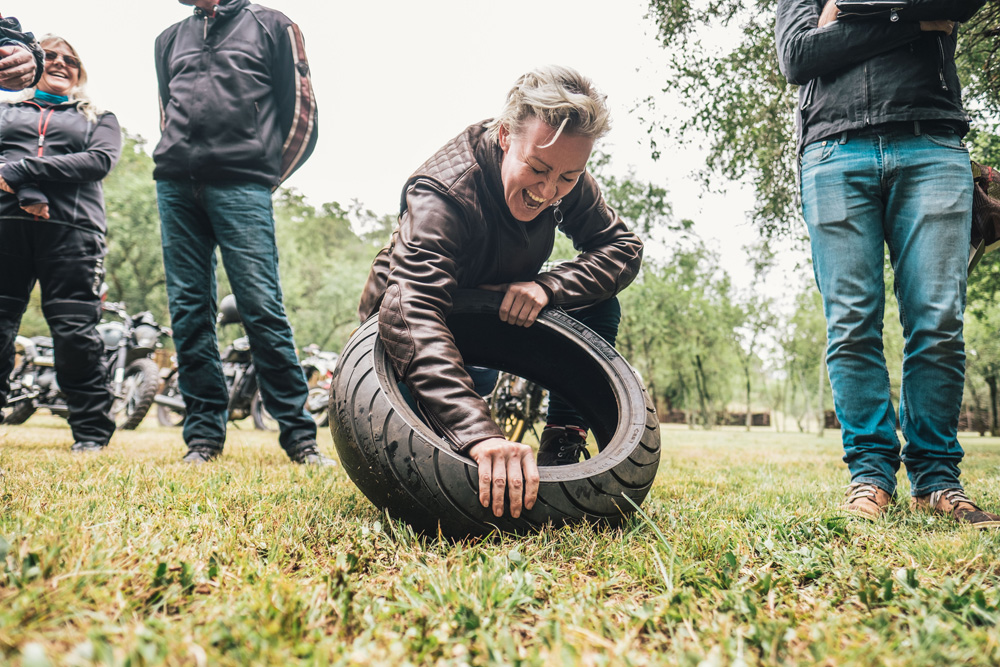 Throughout the day we practiced these basic skills by doing a series of practical exercises. This included; riding our bikes 'slalom style' though cones, donuting around a cone, and a figure of eight, which was similar to the donut technique just repeated in the opposite direction. Having developed our skills we then put them to the test out on the farm, riding a mixture of single track routes with loose rocky climbs.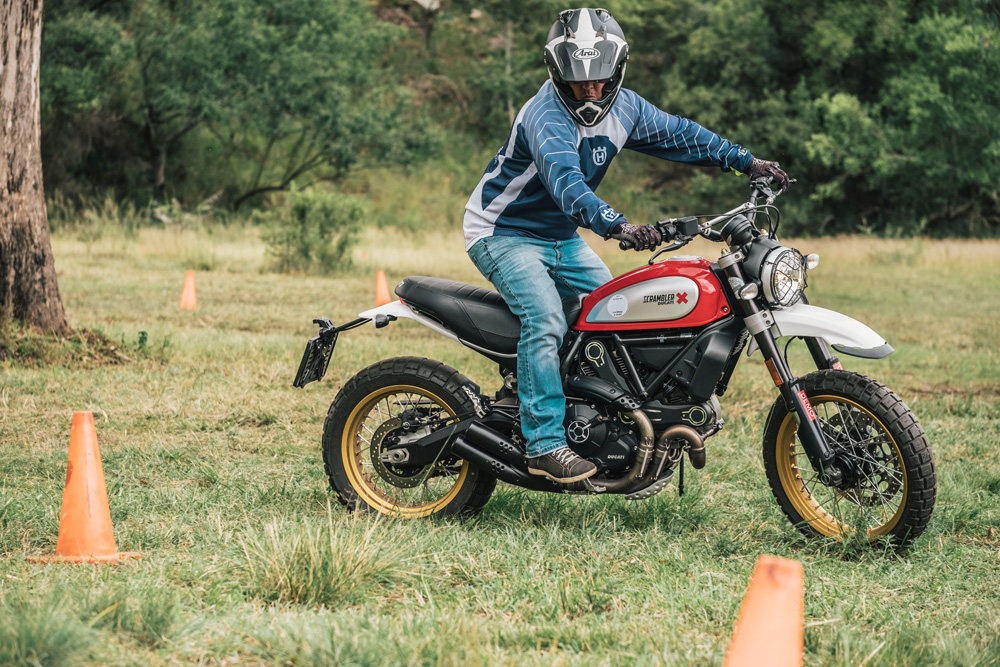 Oh, I did I mention the sand challenge? Something that I was not particularly looking forward to. As all my previous sand experience usually ended with me falling off the bike. On this occasion, having spent the day honing in my newly acquired off-road riding skills, I managed to conquer my sand fears, and I actually started to enjoy riding in the soft stuff.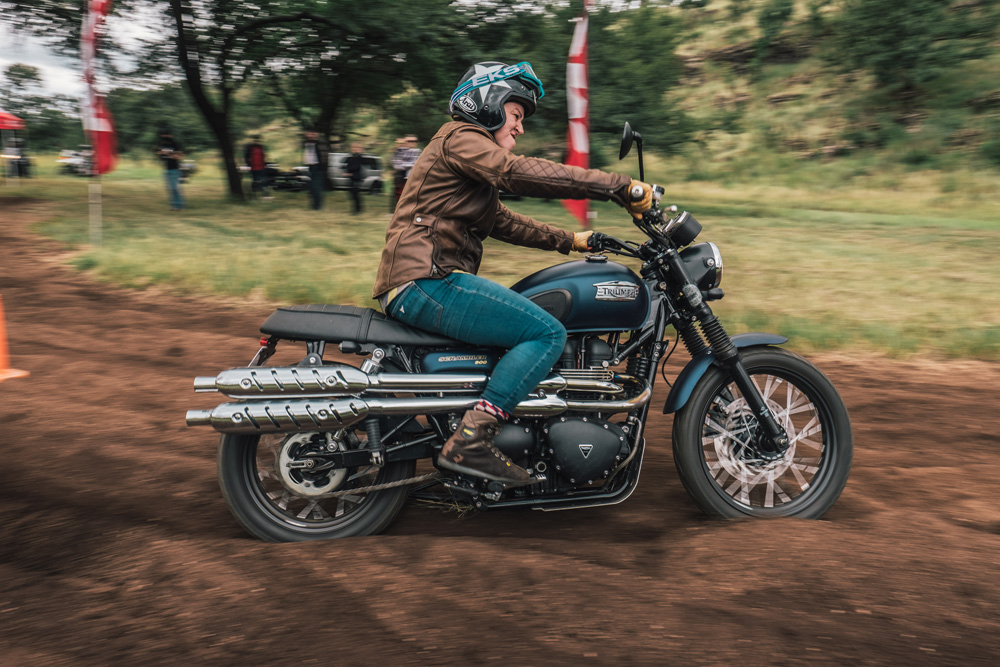 That evening we where treated to a delicious meal. Followed by sundowners under the stars. With the campfire in full flame, we watched (with a projector and screen) a biking movie/documentary about a group of Aussies who ride across Australia on Harley's. It was a magical evening spent with the Bonafide Moto Co. and new found friends that I had met that day. Oh, and nice touch eating popcorn out in the bush and under the stars.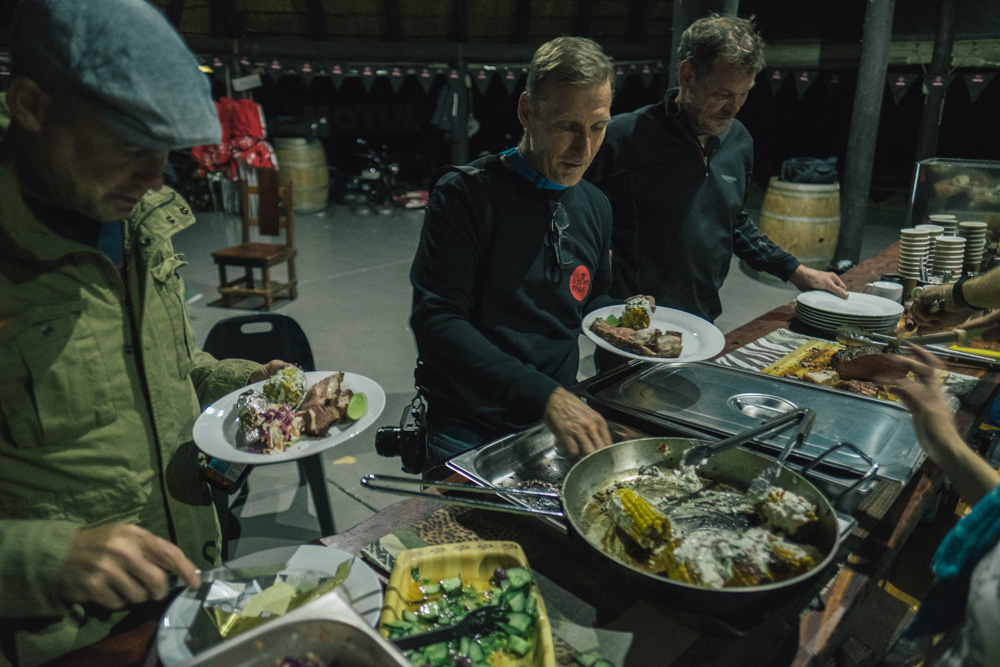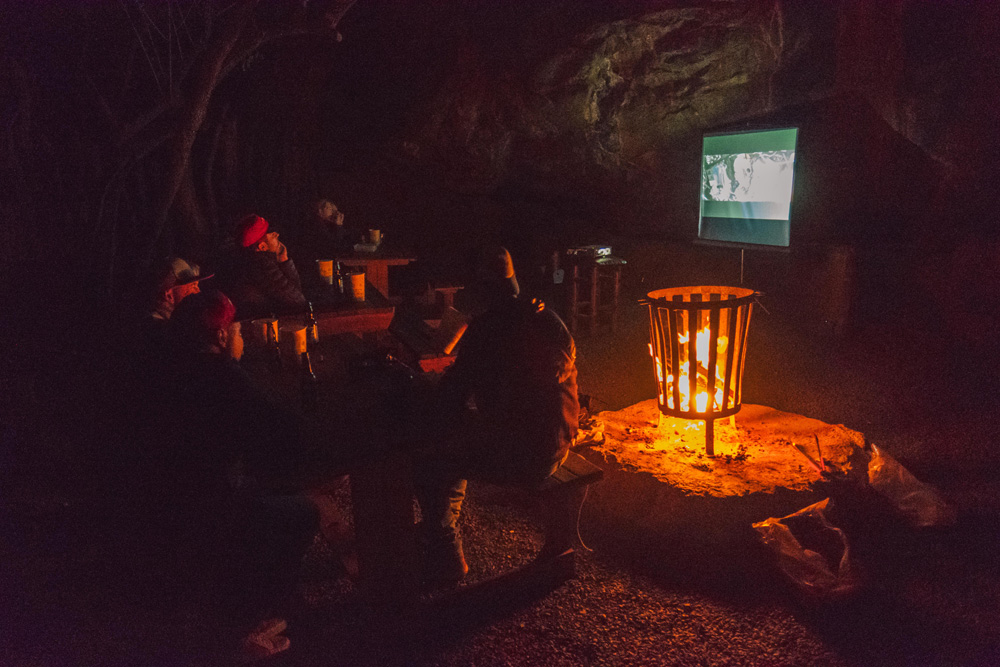 We spent the night in chalets on the Leeuwenkloof farm. The following morning we awoke to an outstanding breakfast, before heading out on an outride around the Leeuwenkloof farm grounds. Over too soon we headed home around lunch time.
Overall I really enjoyed the event. Met some new friends and learnt some new skills, and now I have more confidence in the dirt than before. Thanks to the guys at Bonafide Moto Co. for such an awesome event, thanks to Ducati SA for loaning me the Desert Sled, it was definitely the right choice of bike, and thanks to Andre, what a great coach you are. I will be back for sure at the next one.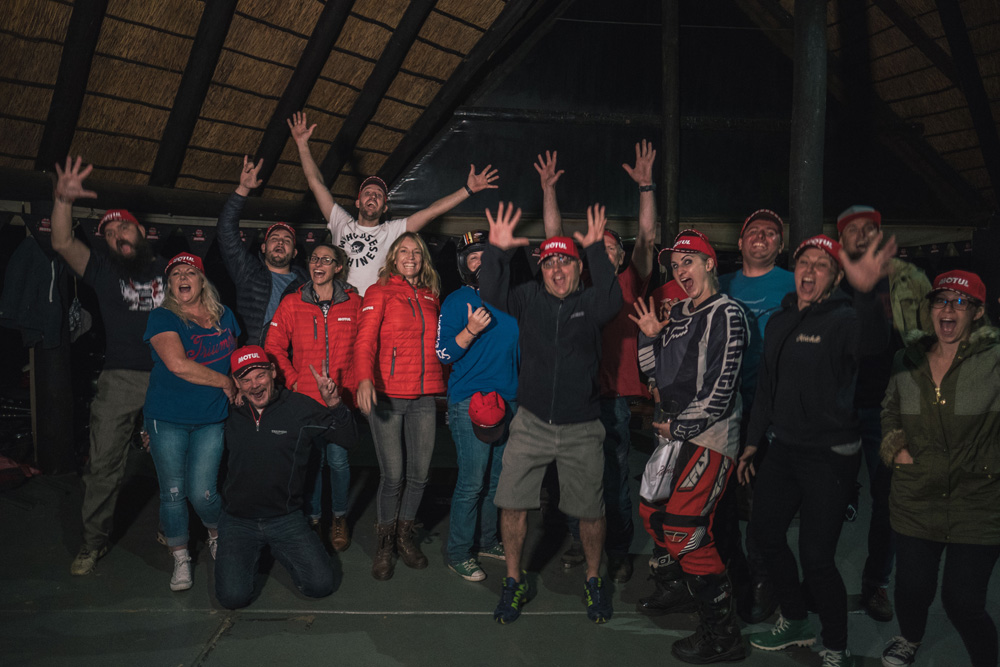 Chatting with Joe Fleming (Bonafide Moto Co.) on their future plans for One Night in the Dirt, this is what he had to say:
"We really think that training is an essential part of becoming a confident rider. Any time you can take advantage of learning new skills in a controlled environment; whether it be at a Track Day or an event like this, it really helps a tremendous amount out on the road, or on the trail. What we love (and why we created) the concept of One Night In the Dirt is that it is open to riders of all skill levels, they get trained by the instructors at iRide and throughout the day they get to partake in a great "Bonafide" experience. For this first event it was just a Basic introductory course, but at the following ones we will provide continuous education, especially for those who attended this event and want to do it again. We've a lot of demand for this event so we will offer this again. The next ONITD will take place in the Cape Town area sometime in the next 2-3 months. The dates aren't locked in, but it's happening. Here's to the next adventure!"
One Night In The Dirt – Johannesburg from Bonafide Moto Co on Vimeo.
Joe Fleming, [email protected], 076-816-0061. You can also contact us directly on the Bonafide Moto Co Facebook and Instagram site.