So, we just got back recently from the 2018 South Coast Bike Fest, an action packed 4 day biking, lifestyle & music festival, which took place between 27th April – 1st May.
Again for 2018, ZA Bikers were the official media partners. In addition, we also did the official filming work for the Festival. With hours of footage shot it was extremely difficult to edit a shortened down version that would portray all aspects of the festival – we did however finally manage to get it right, and here it is.. Hope you all enjoy!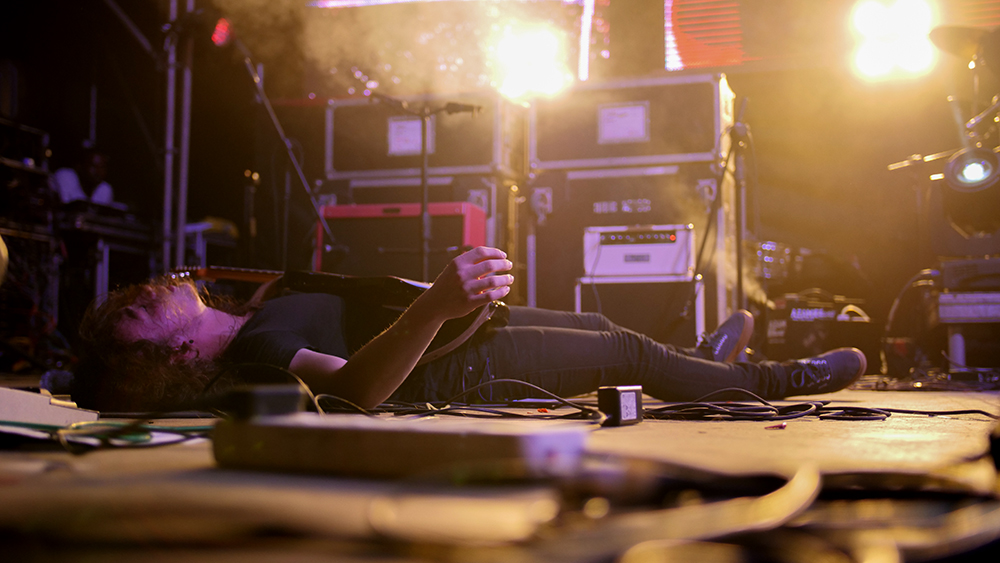 Whilst at the 2018 South Coast Bike Fest, we were taken on a journey beyond the beach, revealing some KZN South Coast hidden gems that will give you a taste of our hinterland offerings.
The Great Drives Out initiative
The Great Drives Out rural adventure experiences encourage responsible and authentic culture and heritage explorations in scenic environments, fostering links between diverse cultures and between the popular KZN South Coast coastline and the lush hinterland, only a few minutes' drive away.
The Great Drives Out initiative was launched in 2017 by Ugu South Coast Tourism and featured in our official Southern Explorer route guide. In 2018, we have tweaked and enhanced the experiences and the current Southern Explorer features these GDO experiences in more detail, with the inclusion of the Uthando Nes'thembu Homestead tours providing an added attraction.
There are 4 Great Drives Out experiences: (1) KwaXolo Caves, which includes Bushy Vales, Izingolweni and Shelly Beach; (2) Uthando Nes'thembu Homestead Tours incl. Umzumbe, Kwadeshula and Batstones; (3) KwaNzimakwe and (4) Nyandezulu.
Nyandezulu Experience
Only 9km inland from Shelly Beach, see breathtaking scenery high above the sea, while enjoying the hospitality of the local Nyandezulu community and discovering local arts and crafts. Start at Mfihlo Guest House for a 5-hour guided drive with a hike to the Ntantana Mountain, overlooking Nyandezulu Waterfall. Visit the sangoma and the local Dafeleni shebeen or tavern. Walk to a Shembe Church and the top of the holy uMdlungwana mountain, reputed to harbour a seven-headed water monster. Don't make too much noise!
Our registered guide is Qaphela Mavundla, who will uncover this hidden hinterland treasure for you.
The Red Desert
Port Edward is home to the world's smallest desert, the Red Desert. Only 200m in width, the desert's red dunes resemble rock formations and stand about 2m high. The Red Desert is surrounded by lush coastal vegetation – grasslands, forests and wetlands, making its presence all the more extraordinary.
Recognised globally as a plant hot spot, there are some rare indigenous plant species to be seen. There are also plenty of birds, and a number of small mammals and antelope that quietly occupy the area.  Near this remarkable natural feature, you can find wonderful MTB trails to explore with panoramic views of the landscape.
A rare culture of early Homo Sapiens, the Sangoan Industry, called this area its home and stone and other artefacts have been found here. The site is similar to the Limpopo Valley's Mapungubwe site, also Sangoan.
It is difficult to imagine that this area was once a lush tropical forest, much like the KZN South Coast is today and that this strange scar on the landscape is so different from the surrounding green vegetation. Scientists are still speculating about the origin of the alien-looking Red Desert, but theories include environmental and possibly human factors that caused the destruction of the surface vegetation, exacerbated by a period of drought that caused irreversible damage.
Beaver Creek Coffee Estate & Roastery
Beaver Creek, Port Edward, understands that to love coffee is to live for coffee, which is why they have dedicated three decades to perfecting their speciality coffees. Visitors to the estate can sample coffee and purchase a range of freshly roasted Beaver Creek coffee and other coffees of the world. The estate also offers visitors a daily "'crop to cup" tour that outlines the distinctive flavours of the world's coffee regions and the processes involved in creating the perfect cup. The Estate Café serves delicious meals and a range of freshly roasted coffee all day.
Daily tours start at 12 noon. Bookings are essential during the holiday season. Restaurant is open 8am-4pm every day except Christmas Day.
Macbanana
Kids of all ages can have as much adventure as adults at MacBanana lifestyle and adventure park. At Zip Rope Adventure Park adults and adventurers in the making can experience 3 zipline courses through the banana plantation including obstacles.
For the older kids and adults practise aiming with fun paintball activities (ages 10+) in an enclosed scenic area with a purpose-built war zone. Or try the new archery and air gun shooting activity. Children under 10 can participate in target shooting with the paintball guns.
Laid-out 4×4 quad bike trails around the farm are available for ages 16+, 7 drivers at a time. This guided family adventure will take you through the exotic banana farm for a behind the scenes tour.
Conquer Obstacle Park is a course for adults with 20 obstacles and a kids play area to give them hours of fun too.
Every member of the family can enjoy MacBanana lifestyle and adventure park. More kids activities to choose from include a giant trampoline, animal feeding at the animal farm, butterfly dome and banana tours, jungle adventure golf, jungle gym and pony rides.
For more information contact:
Kay Robertson, GM: Marketing & Events, Ugu South Coast Tourism +27 39 682 7944 or [email protected] 071 603 8083
Mazethu Zondi, GM: Development, Ugu South Coast Tourism +27 39 682 7944 or [email protected] 074 908 2020
Beaver Creek Coffee Estate & Roastery, Robby Cumming, [email protected], 039 311 2315
Umtamvuna River Lodge, Quinton van Schalkwyk, [email protected] , 039 311 3583
The Boarder Post, Matti Buys, [email protected], 082 411 1864, 039 311 3583
Nyandezulu Tour Guide, Qaphela Mavundla 079 236 8472 / 064 031 3017
***
Videography Credit:
Grant Lucas & Bjorn Moreira