One of the biggest advantages of a Vespa is the way that it can zip through traffic, thanks to an upright seating position, low centre of gravity and exceptional low speed stability. Many buyers are looking to these Italian icons to try and beat the daily grind.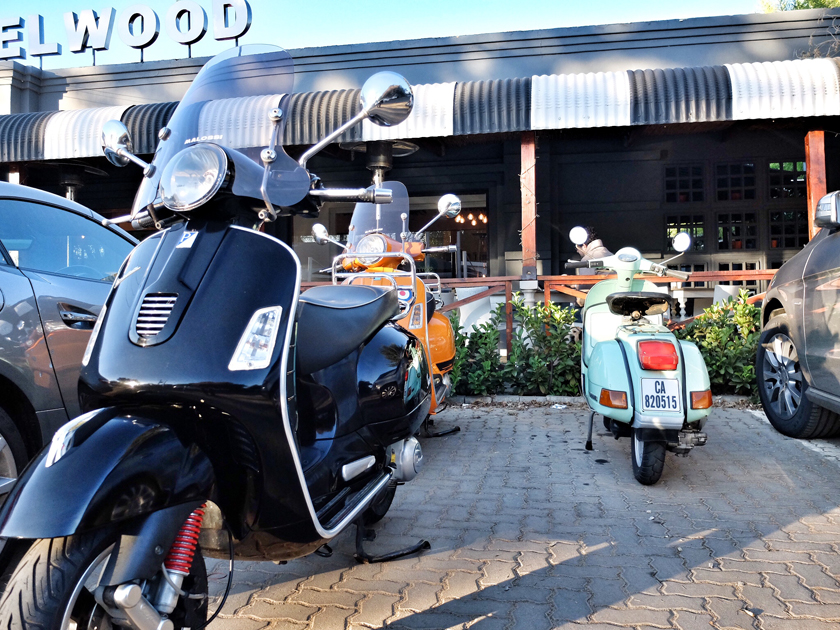 And by beating the traffic they find themselves with time to kill in the CBDs of South Africa looking for the best grind.
If there is one thing that Vespa owners enjoy as much as beating traffic it is a proper cup of coffee. People who ride Vespas are unlike other fans of motorcycles; they are practical people who appreciate good design and quality products.
So in order to service this passion the Pretoria Vespa gang started their search for good coffee and as the Pretoria coffee culture expanded they found themselves with more and more choices.
Eight years later and the tradition is still going strong. The basic idea was to try out all the coffee and breakfast spots in Pretoria. The crew have done their rounds over the years and at the moment there are about 20 locations that are visited on a rotational basis with new spots thrown in for good measure as they pop up.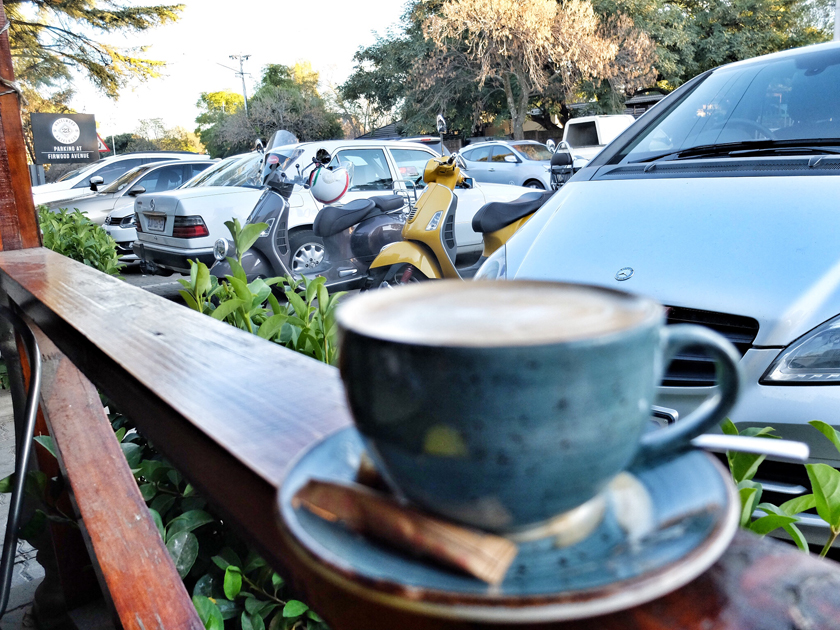 Midweek an email will land in your inbox with details of that week's location and at 7AM on a Friday morning a dozen or so Vespa of various vintage and variety pull into the said parking lot.
The get together is informal with some riders having a quick coffee before heading to work while those with a more relaxed schedule linger a bit longer
Attendees are from all walks of life and these get togethers are great networking opportunities and just ways of meeting new friends. It is also a relaxing way of start the last day of the week.
The criteria is simple, good coffee and parking out front. Taking inspiration from the European Pavementista society, this allows for the conversation to flow out into the parking as riders check out each other's bikes and shoot the fat with fellow Vespa riders and other interested patrons.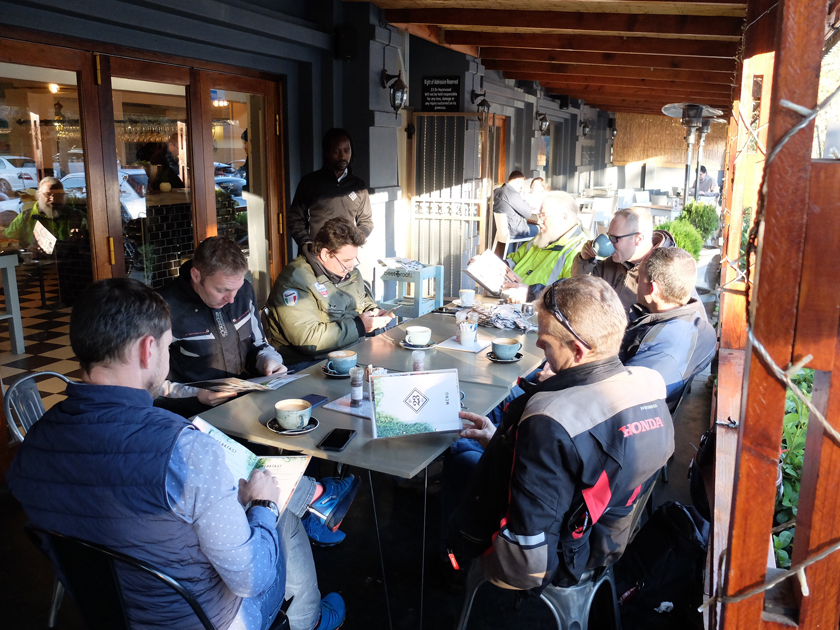 No two Vespas are the same, with a wide variety of colours, accessories and trim available riders customise their bikes to suit their needs and preferences and the latest addition is often the topic of conversation.
There is no secret handshake or entry test, no colours or day jols. This is simply a group of like-minded people who share a love of mobility on the iconic Vespa and a good cup of coffee. If you ride a Vespa and feel the need for caffeine, email [email protected] to be added to the mailing list.
This tradition as now also spread to other South African cities with weekly get togethers in Johannesburg, Durban and Cape Town. Get in touch with your local Vespa dealer in those cities if you would like to get involved
Below are five of the Vespa gangs' favourite coffee spots in Pretoria, in no specific order. They are all motorcycle friendly so give them a try. Nothing beats admiring your boney while sipping on a brew.
Biccs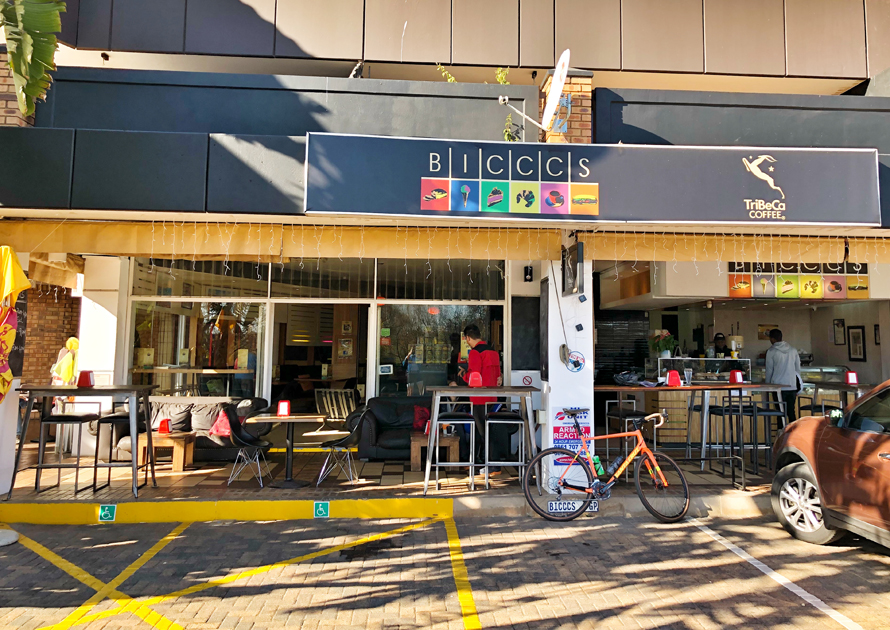 Waterkloof Heights, 103 Club Avenue, Pretoria
Aroma Coffee
Florents Heights Cnr Lynnwood & Pienaar Street, Pretoria
Urban Barista Mobile Espresso Bar
Various locations around Pretoria, follow @urbanbarista on Instagram
23 on Hazelwood
23 Hazelwood road, Hazelwood, Pretoria
Vintage Coffee Menlo Park
 323 The Hillside St, Lynnwood, Pretoria