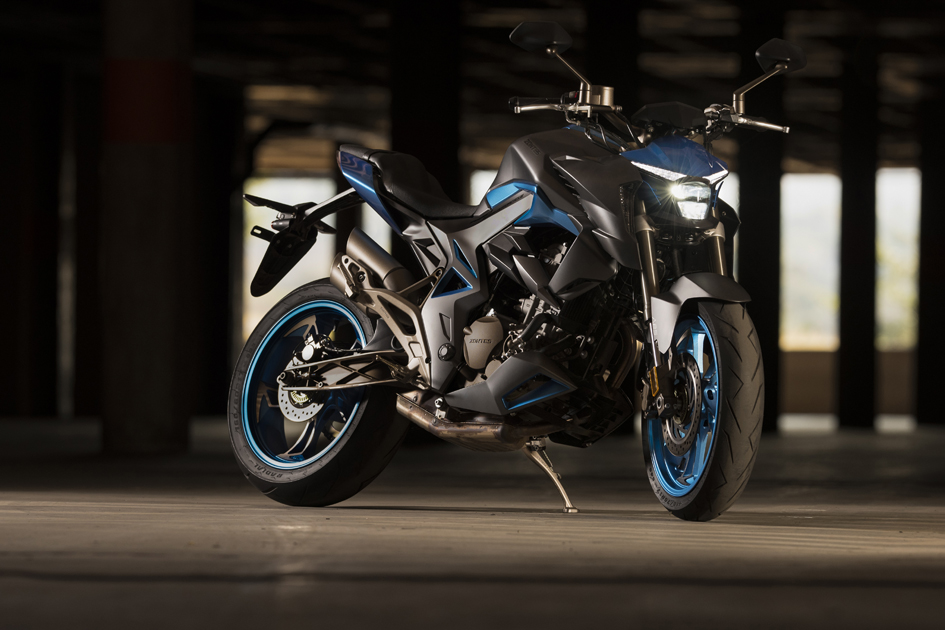 Meeting the local importer of Zontes, I cannot help but get excited about its introduction to the South African market.
Enter Jaco van der Merwe, entrepreneur and established business owner from the North of Pretoria. Jaco has been an active, passionate player in the local motorcycling industry for many moons now. It is his knowledge and interaction with the Chinese import market that endeared him to the top brass at Zontes as far back as 2007. This relationship strengthened with time to the point, in 2015, where they offered, he accepted, and the end result is that Zontes Motorcycles then became available in South Africa.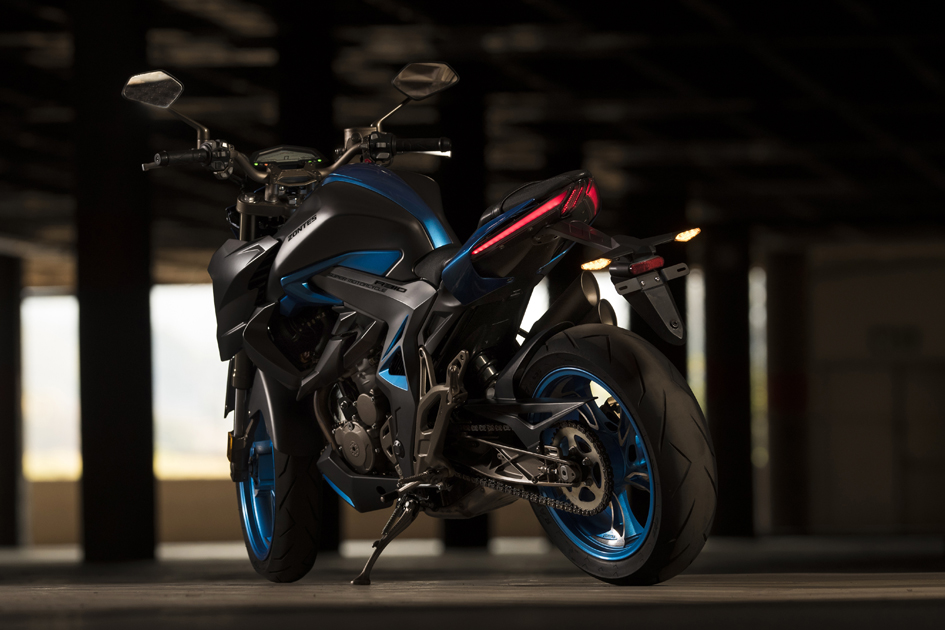 One look at the new Zontes ZT310-R, and you see a motorcycle that is both unique and very modern. The features packed into this young gun put some way more expensive motorcycles to shame.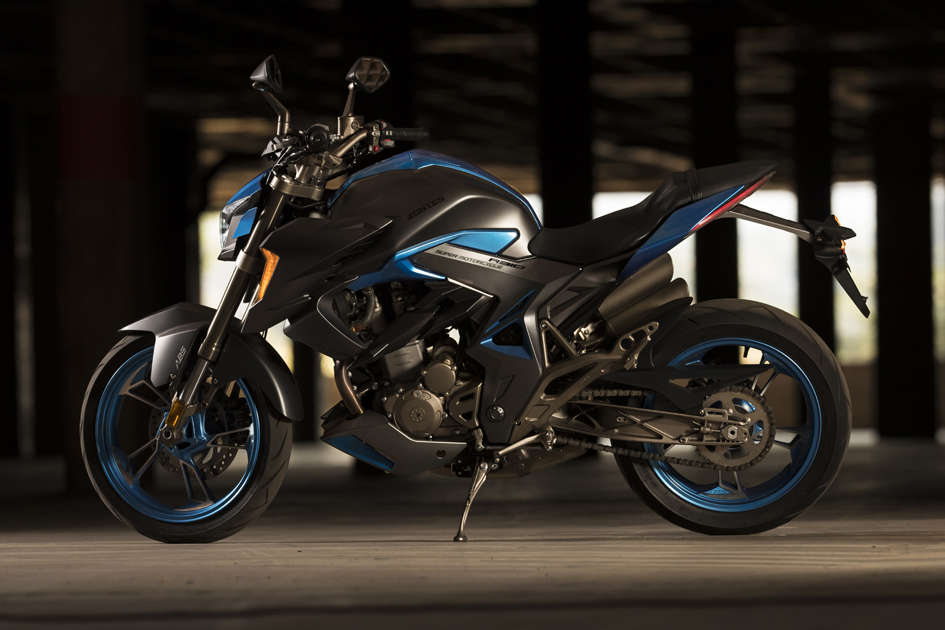 Your R 63 950 buys you Keyless entry, ABS Brakes, Electrically accessible fuel cap, LED headlight, LED driving lights, Auto-lock steering, Upside down front suspension, cast swingarm and a decent level of finish.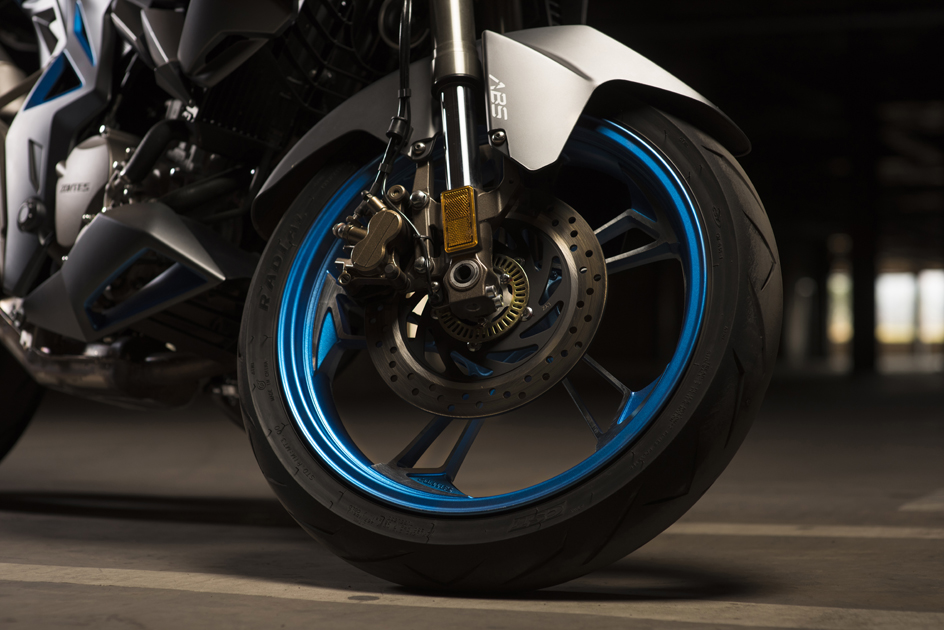 Zontes has clearly aimed this bike at the smart phone generation; well informed, stand out youth that have a very clear picture of what they want from life. Youngsters that expect fresh, new, unique and capable ways of stamping individuality in an ever more conforming society.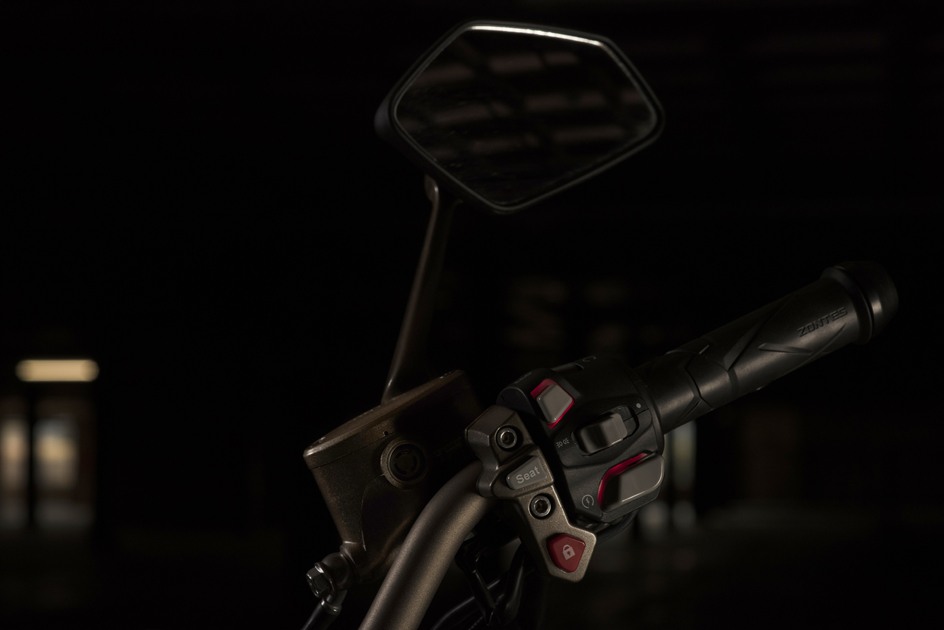 The features, ride quality and dashing, modern styling drew attention and curiosity wherever I travelled, parked and paraded this newcomer. I had some very interesting, knowledgeable conversations with many an interested party. It always bodes well for a brand when the reaction is this positive from the potential market place.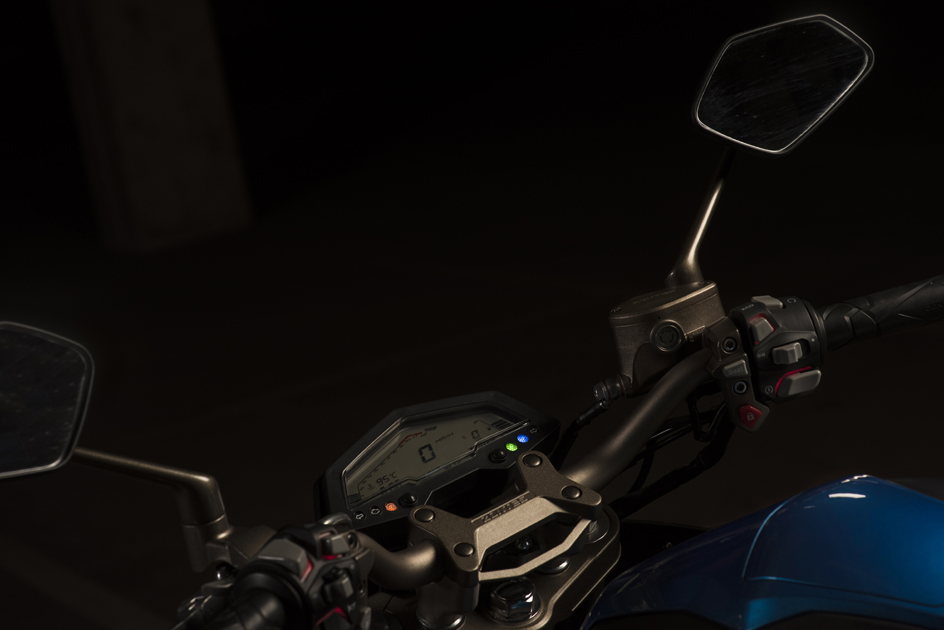 Riding the Zontes
I am no stranger to smaller capacity motorcycles. Being a daily commuter, I have long since realized the virtues of this class of travel. My curiosity got the better of me to see how this young 'un would hold up, once introduced to rigorous, demanding local traffic conditions. Man, was I surprised!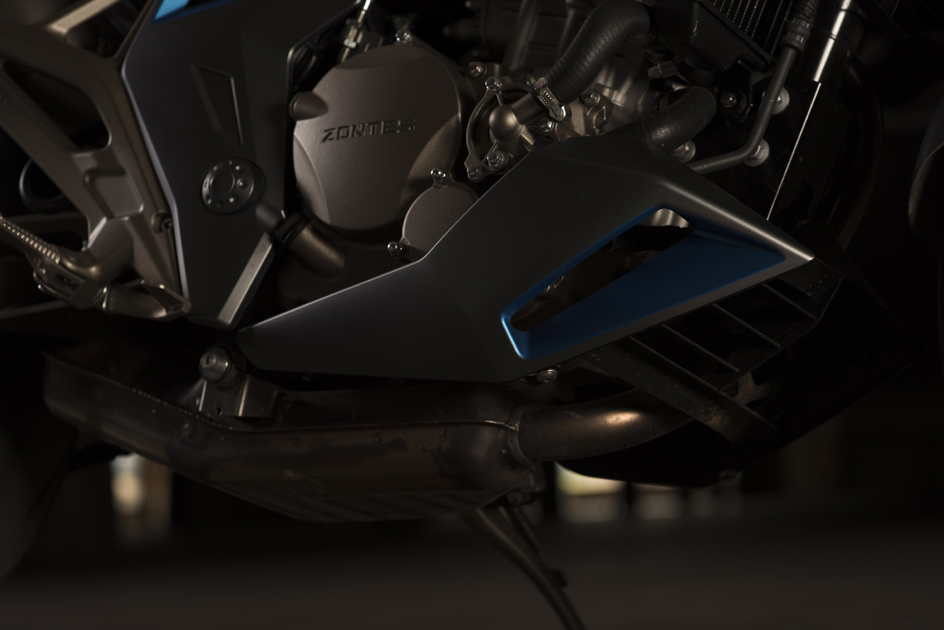 The 30 Nm of torque, backed up by 26 KW of power on tap, propelled this 312cc motorcycle with alacrity, providing flexible power that had me holding my own in most conditions. This is a huge plus and helps cement the argument for smaller capacity, more economic, fuss free and zippy commuting. Fuel economy, as tested was about 24km/L.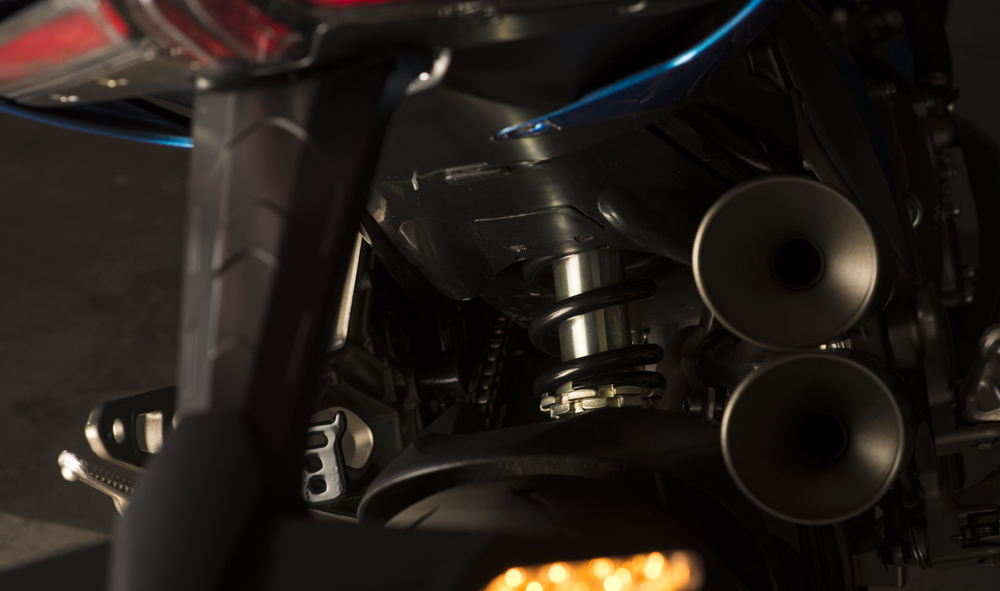 The sharp handling was backed up by adequate front stoppers. What surprised me was the good stopping power from the rear that made low speed manoeuvrability in confined spaces a walk in the park. The fuel injection is a bit snatchy at low speeds, but becomes less apparent when the pace picks up. The rear suspension was also a trifle harsh and adjusted to the firmer side of the spectrum. The setup was most likely tuned for two-up riding. A highlight was the very smooth gearbox.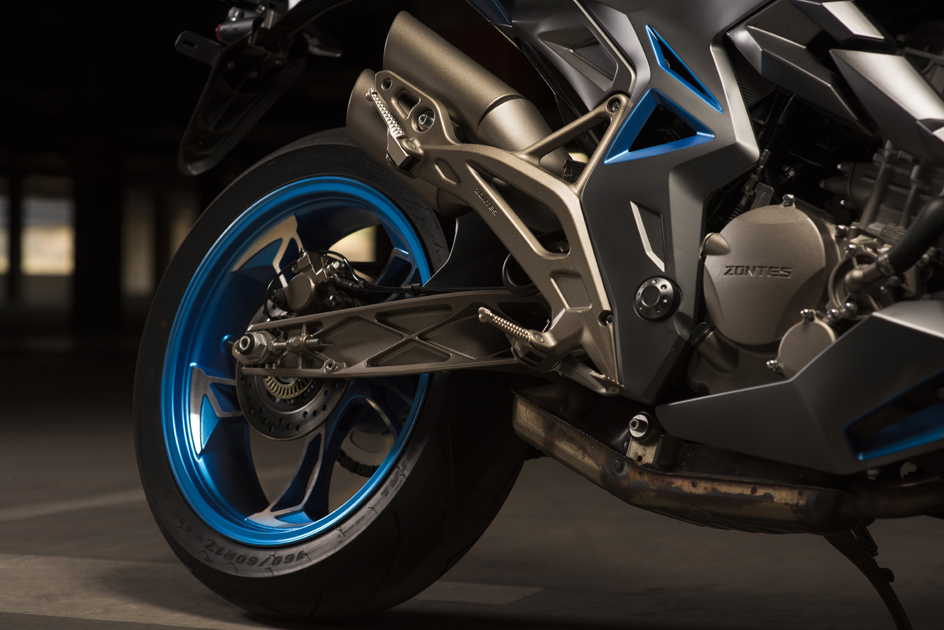 A frequently asked question was about cruising capability. South Africa has much better traffic flow and open spaces than this motorcycle's country of origin. Would the designers and engineers have factored this in? Would that have been on their priority list for winning over the western market? The answer is certainly yes on all counts. This puppy cruises happily at 120km/h, the rev counter showing about 7 500rpm at this point. Indicated speeds of over 150km/h were seen sitting upright, terrain allowing. The rev limiter is somewhere in the region of 10 000rpm. The Zontes delivers flexible power with very little vibration, which is fairly uncommon in this segment of single cylinder motorcycles. The willingness of the local importer for us to test and review this motorcycle should have been a dead giveaway that he knew something that we were yet to find out.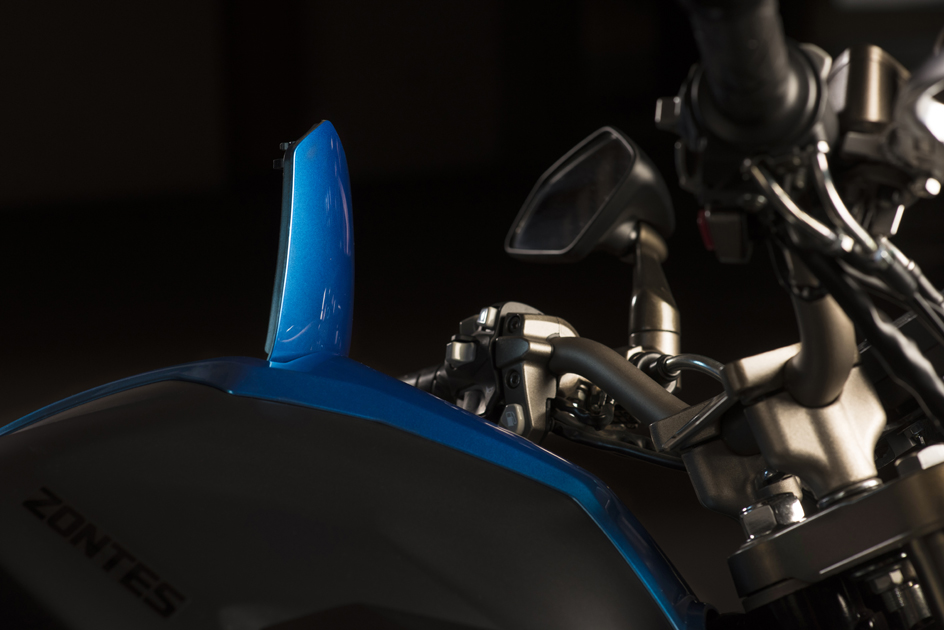 Down to the serious questions. Parts availability and back-up service are both key components in the decision making process for any buyer, especially for the South-African market. Jaco assures us that the parts holding on local soil is huge and that locally unavailable parts can be sourced from the Chinese mother company within 2 to 3 weeks. This aspect will be key in Zontes' local success. Strangely, most of these motorcycles are currently sold in the Western Cape. There are registered Zontes dealers as far afield as George, Knysna, Plettenberg Bay, Oudtshoorn, Vredenburg and all along the West Coast.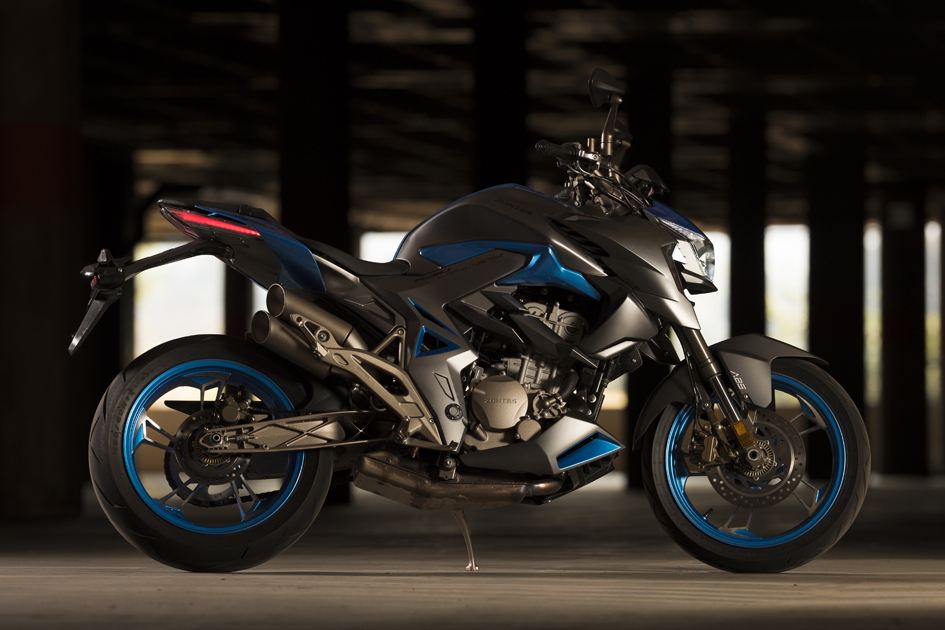 In summary, this offering is a fresh new look and feel for the South African market. I cannot help but get the impression that this motorcycle is well positioned to fulfil the needs and demands of its target market. Zontes has clearly researched and studied the western way and seems to want to embrace that, rather than win Westerners over to the Oriental way of thought. That is probably the single factor that impressed me the most. The philosophy and execution seems sound and relevant. I personally hope to see many of these motorcycles gracing the streets of our ever growing metros.