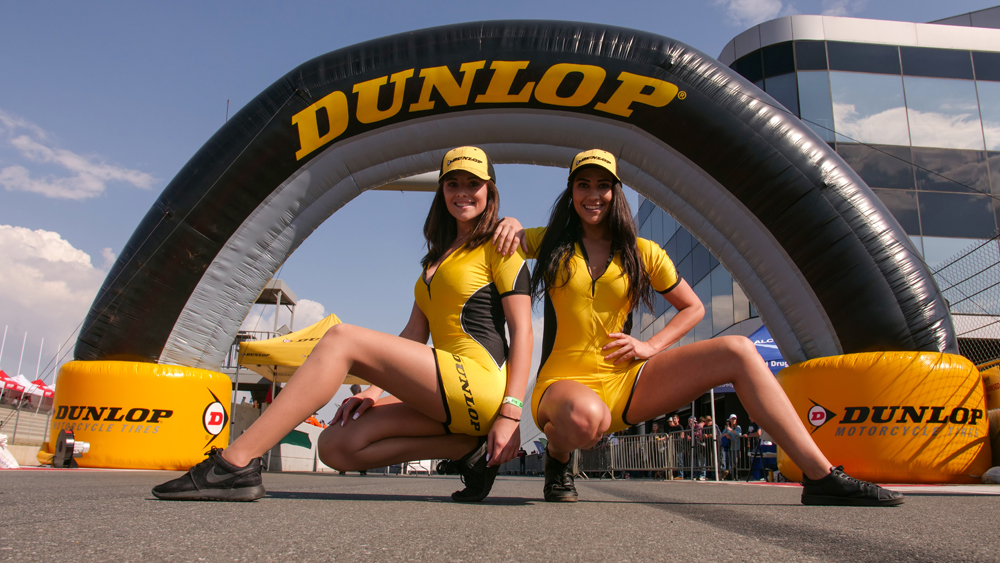 It's amazing how many things get invented by people involved in the most mundane pastimes. In the case of John Boyd Dunlop, back in 1889, it was watching his son on his tricycle. The little dude was complaining about the uncompromising ride, and this is what got old John thinking. He got hold of some canvas, bonded some rubber onto it, and voila!, the worlds first pneumatic tyres saw the light of day. I don't think it was that simple, and probably involved a lot of trial and error. Clearly John had more than his fair share of "vasbyt". Little did John Dunlop realize what a monumental effect sorting out his boy's ride would have on the world.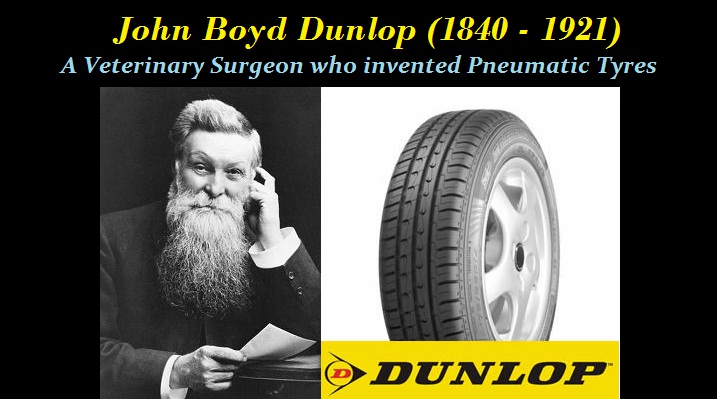 We drive our cars, and hop on our bikes, without thinking about what is, possibly, the most incredible piece of engineering of all. Our tyres. Without these air filled hoops of rubber etc, the vehicle would be stymied. The Dunlop Tyre Company grew from strength to strength over the years, and became synonymous with innovations in rubber products, particularly in advancing tyre technology. Controlling interests have been held by various bodies over the years, notably Goodyear, Dunlop India and in recent years, Japanese giant, Sumitomo Rubber Industries. In North America, Sumitomo entered into a joint venture with Goodyear.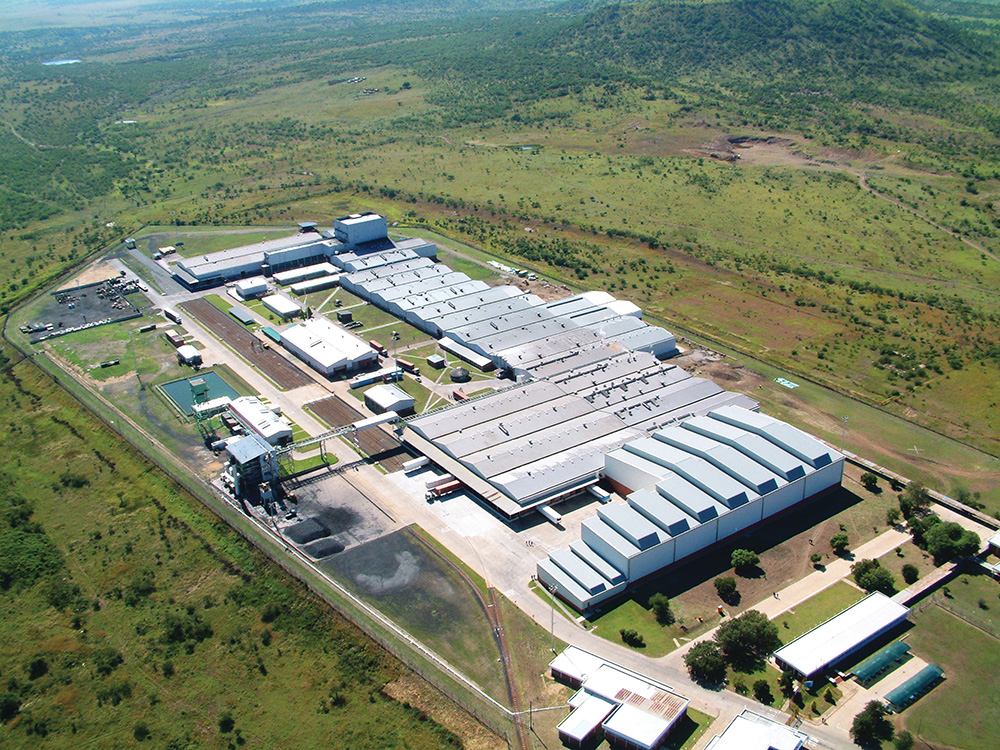 In 2016, Sumitomo invested 131 Million USD in upgrading their manufacturing plant in Ladysmith, South Africa.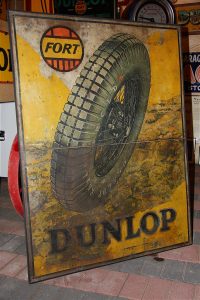 From a motorcycling perspective, my personal knowledge of Dunlop began in the early 1970's. If you were venturing out into the wide blue yonder on your bike, [remember this was before the advent of "Adventure" bikes] you would spoon on a set of Dunlop Fort tyres. The Forts had a sort of Trials tyre look to them and were tougher than old boots. They were originally built for cars. I am pretty sure that many a Model T rolled on Dunlop Fort tyres.
Over the years Dunlop continued to develop tyres for motorcycle applications. In the US of A, Dunlop has won more motorcycle racing championships than all other tyre manufacturers combined! I bet you didn't know that!. 138 AMA Motocross, Supercross, GNCC, Enduro and Trials championships in all. Road racing has also been significantly impacted by Dunlop. In recent years, Danny Eslick won the 600 class at Daytona, on a Dunlop shod R6. Dustin Dominguez set a new track record at Hallet Motor Racing circuit in the Formula one class.
Locally, we have recently seen the introduction of the new Dunlop Q3+ Sportmax tyres. These tyres were developed, and are manufactured in the US at  Dunlop's Buffalo, NY facility. Little wonder that this is the same facility that spawns all Dunlop motorcycle racing tyres. Dunlop have developed, and patented, the use of carbon fibre in the sidewalls of the Sportmax Q3's. This is said to enhance both grip and feel.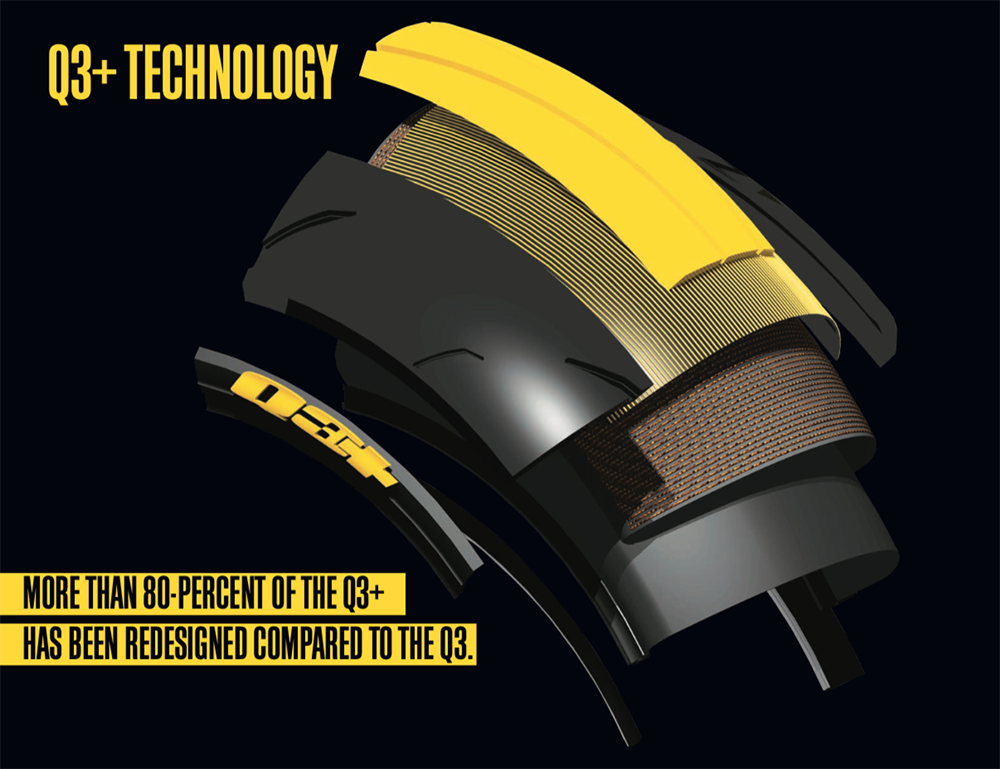 The Q3's are really handsome tyres, with the appearance of a slick sporting long grooves from the centre of the tyre to the edge. These longitudinal grooves carry water away from the tyre surface. The profile of the tyres is also shaped to help make the bike turn intuitively, yet maintain straight line stability. Multi-tread technology infuses the tyre with silica in the centre with softer compounds on the shoulders. This gives superior mileage, or in our case kilometreage, without compromising cornering performance. It also helps the tyre maintain it's profile for longer. Local testing supports these claims. Dunlop Sportmax Q3+tyres come in sizes compatible with all popular middleweight and heavyweight sports motorcycles.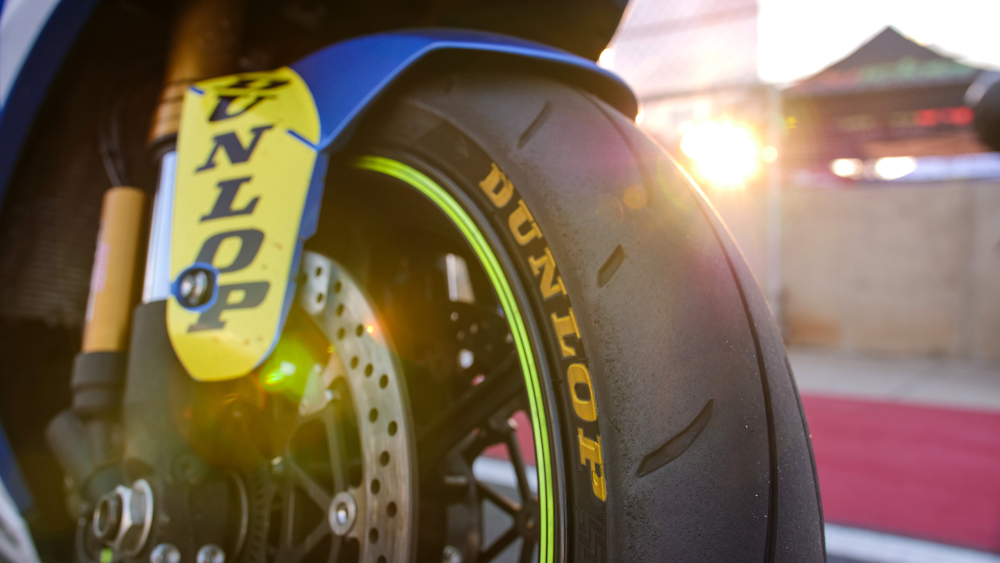 Lest you think that Dunlop's success is only historical, let me tell you about their current achievements. How about 13 consecutive wins at the Isle of Man TT? They didn't just win, Peter Hickman, on his BMW set a new lap record at over 135 mph!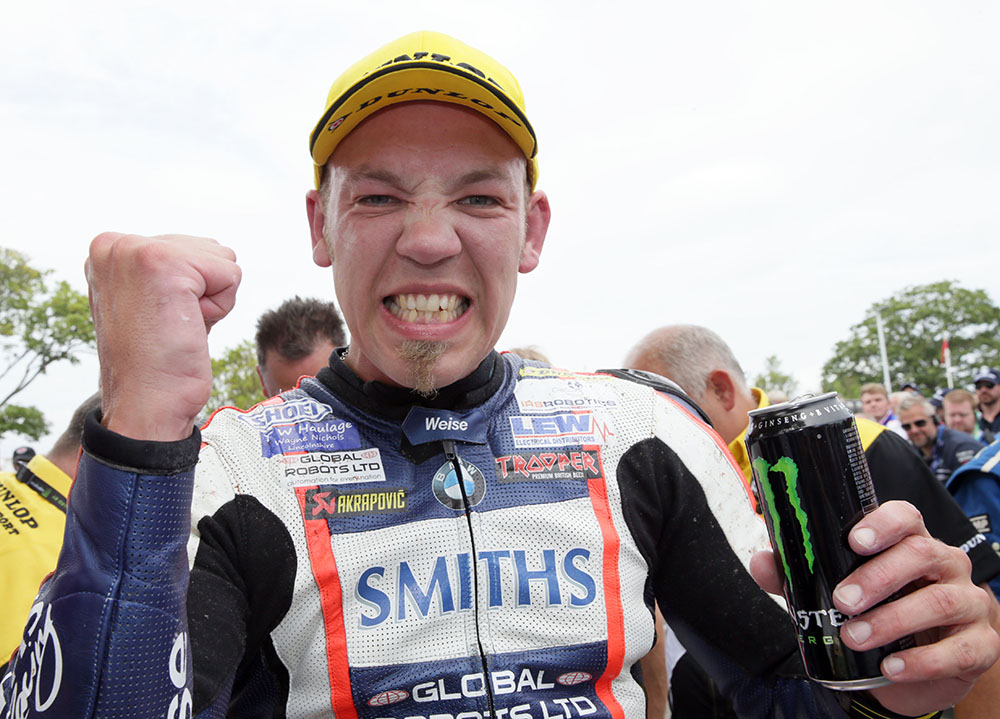 In fact the top 13 riders ALL chose Dunlops as their tyre of choice!. Given that the TT is a road circuit it is all the more meaningful to us road riders. Moving to road racing elsewhere, our very own Matthew Scholtz won the 2017 Moto America Championship on, yes, you guessed right, Dunlop tyres!.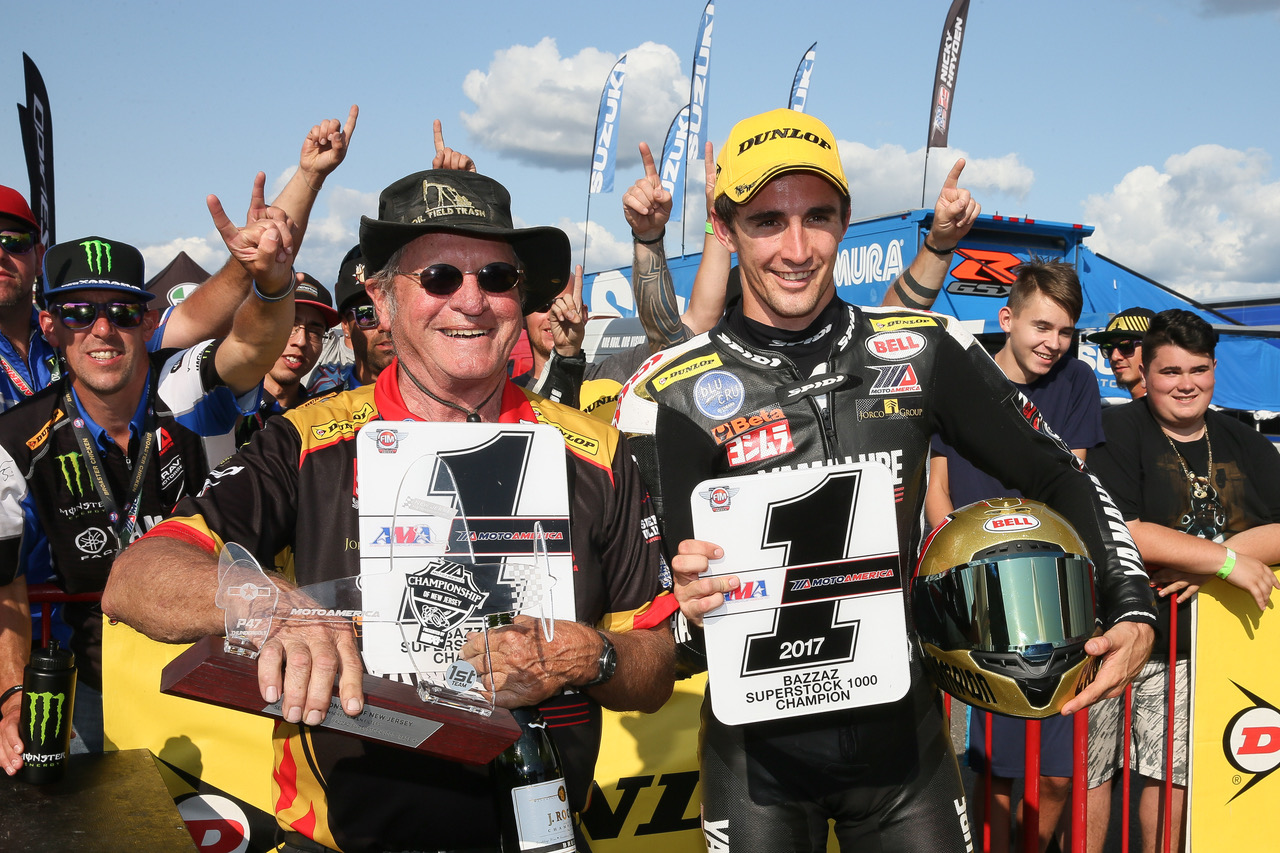 Another SA rider you might have heard of, [tee hee] by the name of Brad Binder, won the 2016 Moto 3 championships, and has just won his first Moto 2 race on Dunlops.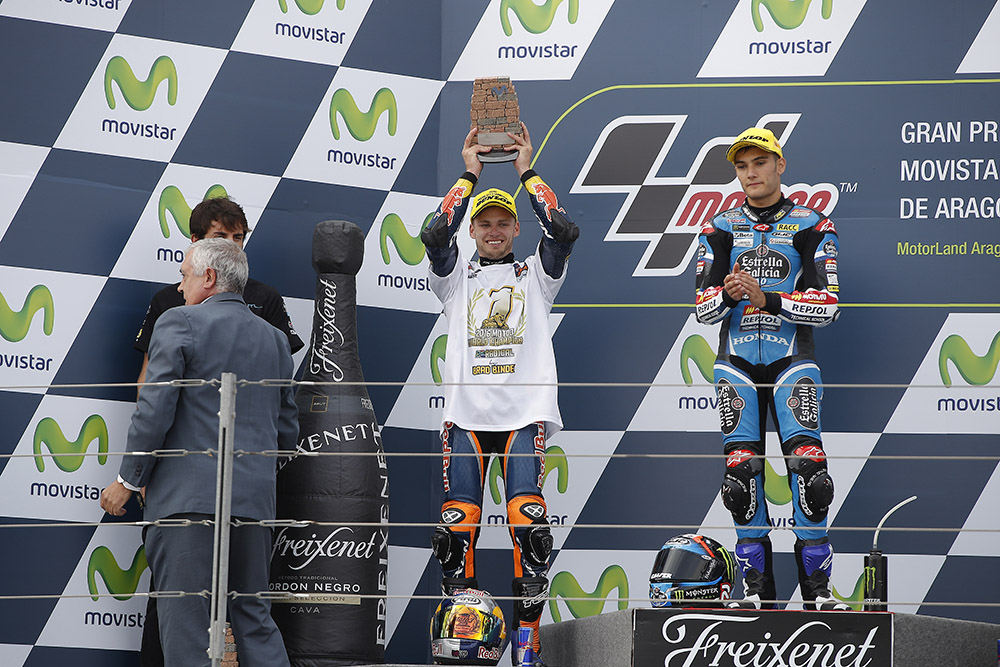 Victories have not been restricted to the tar either. Cody Webb was the World Super Enduro Champion in 2018 on his Dunlop shod KTM. Fact is, Dunlops are the worlds winningest tyres!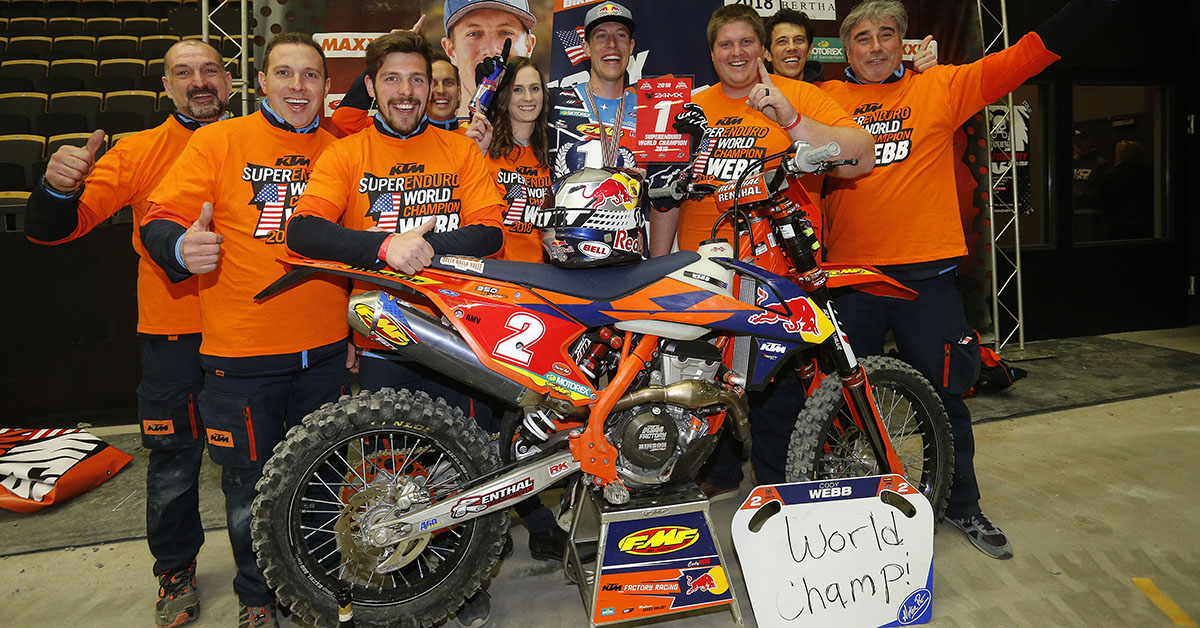 To my mind, SA motorcyclists don't always put Dunlops at the top of their tyre shopping list. Given their illustrious history, as well as the performance of there current offerings, I really don't know why. Give them a go. You will not be disappointed.