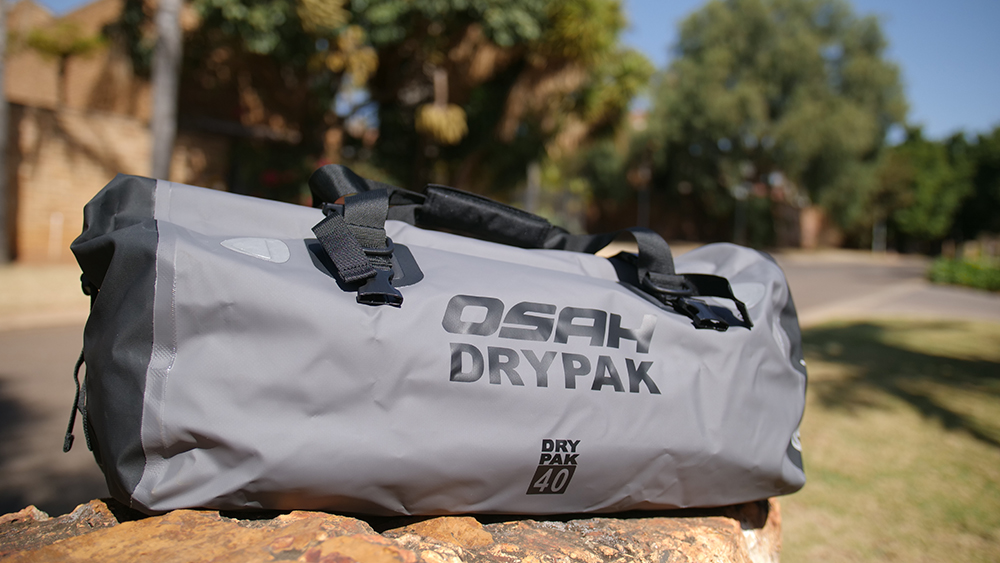 We got hold of a OSAH Drypack 40 Duffel Bag to test. The first thing that I noticed was the wide mouth style opening, this made it very easy to pack my belongings into. The capacity of the bag is 40 litres, and the dimensions are: L 60cm x H 29cm x W 29cm – which is more than enough space for me to pack my typical kit in for a shortish bike trip.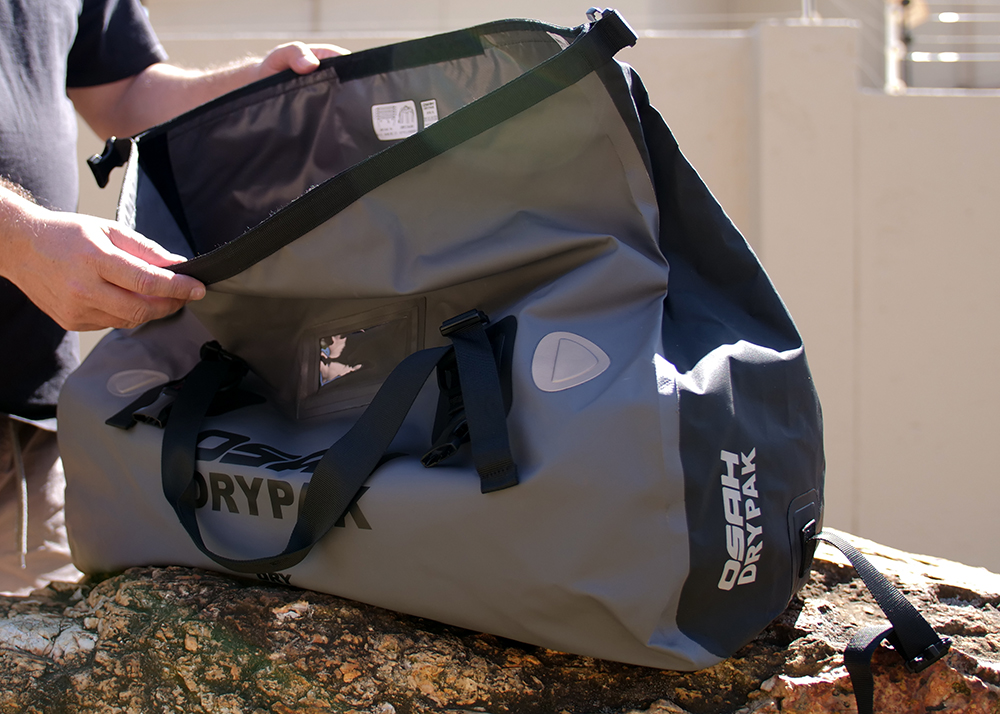 The OSAH Drypack 40 Duffel Bag is very lightweight (weighing at:1.1kg), and is made from a 500d PVC material, which is a very tough and durable puncture and wear resistant material. The roll-top closure ensures the Duffel Bag is 100% dust-proof and waterproof.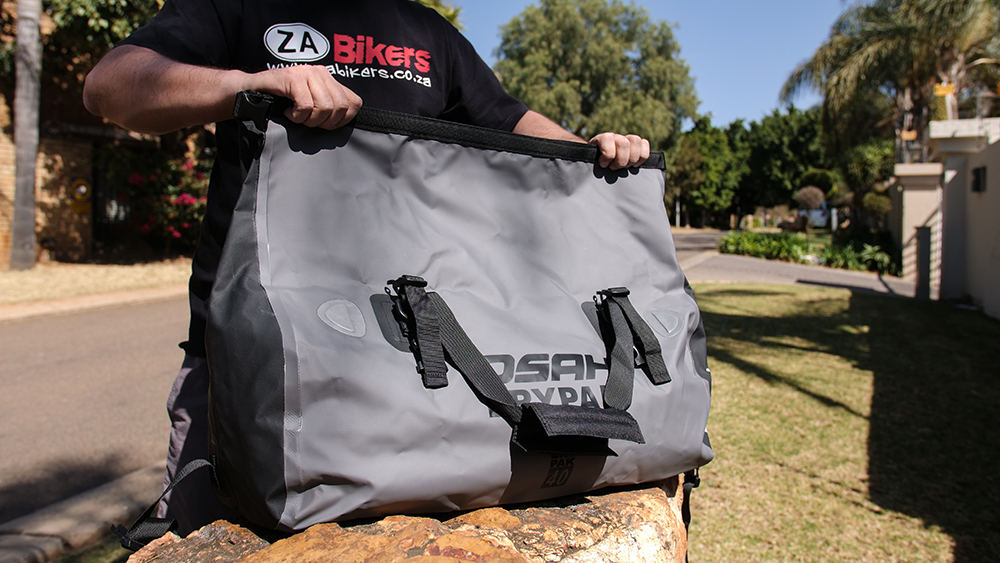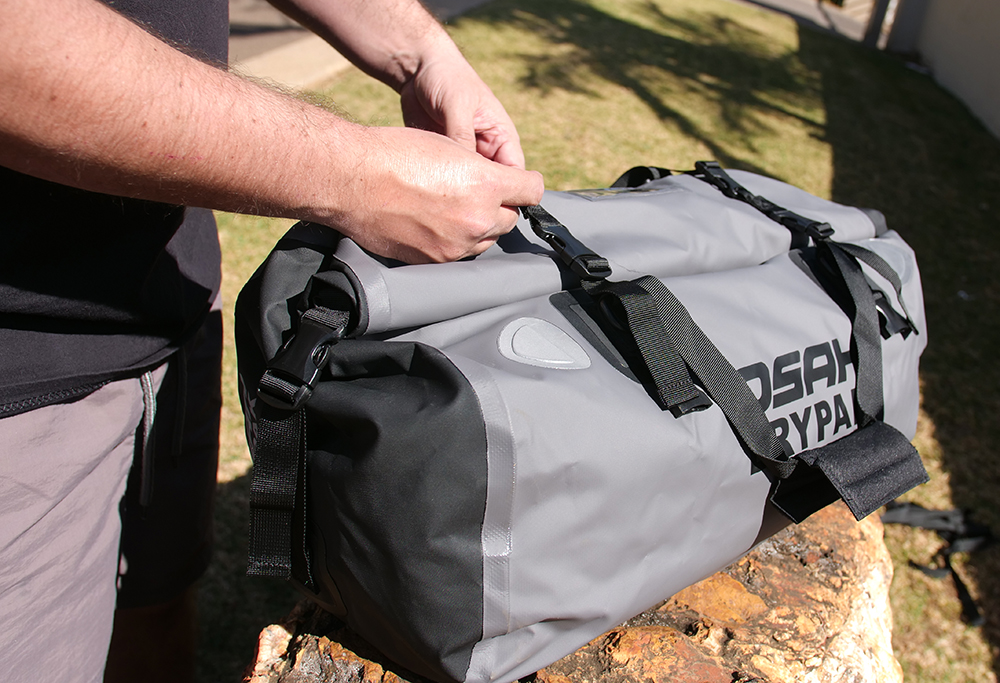 The OSAH Drypack 40 Duffel Bag comes with a set of 4 tie-down straps, with a quick release buckle system, designed so that you can strap the bag down easily onto your motorcycle.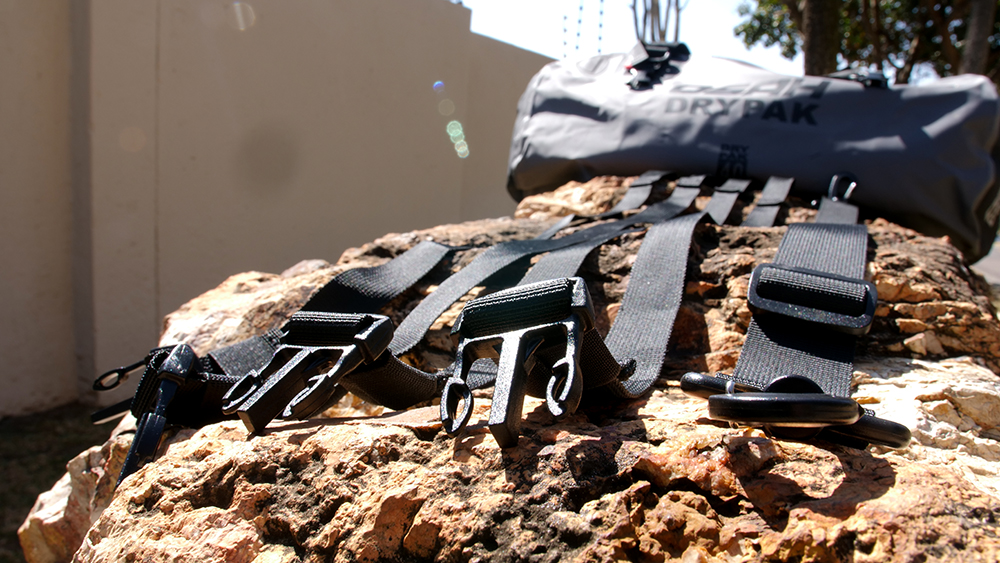 I tested this theory by mounting the bag onto one of our adventure bikes, and found that the system was really simple and worked extremely well. What I especially liked is that the mounts do not scratch your bike in anyway.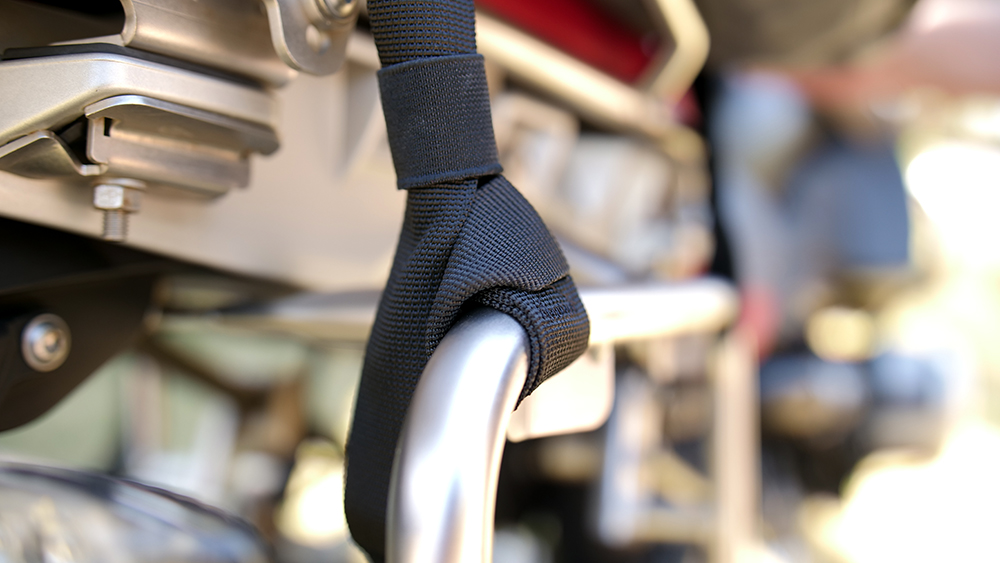 I also found that by using the D-rings (which are placed on-top of the bag), I was able to mount an additional tent onto the bag using a simple strap – this is really a nice feature and make the OSAH Drypack 40 Duffel Bag extremely versatile for biking trips.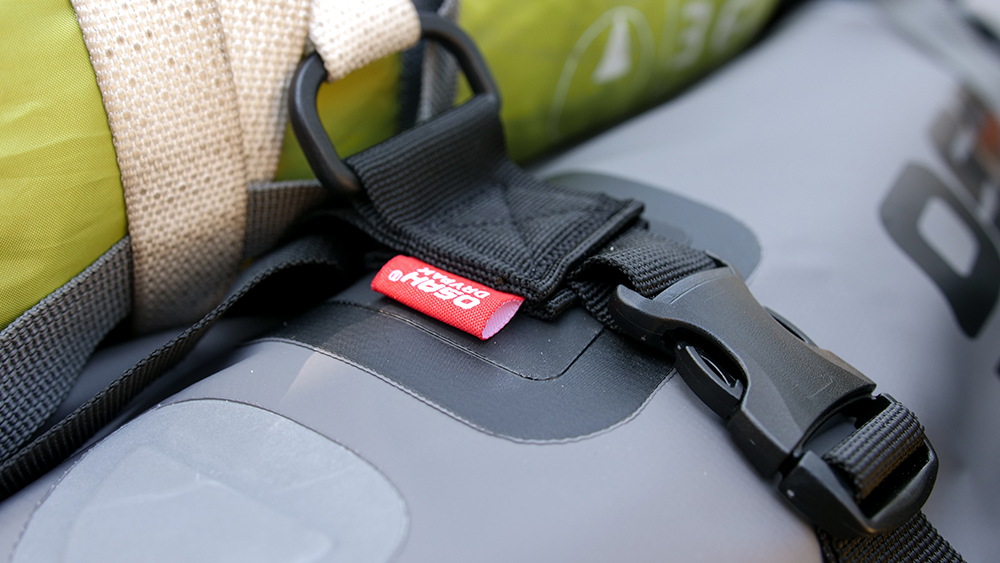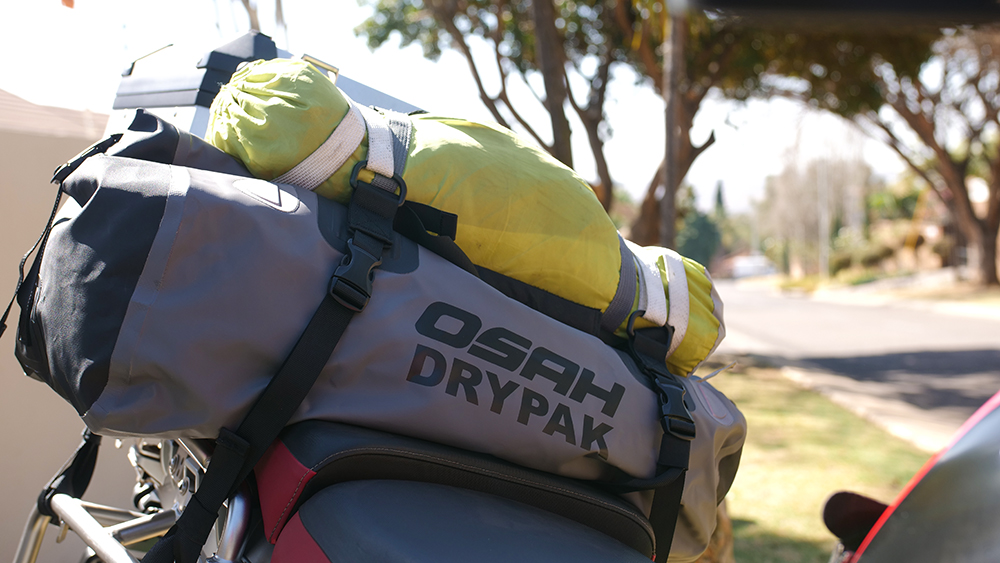 Another feature to mention is the small window for placing a name card into,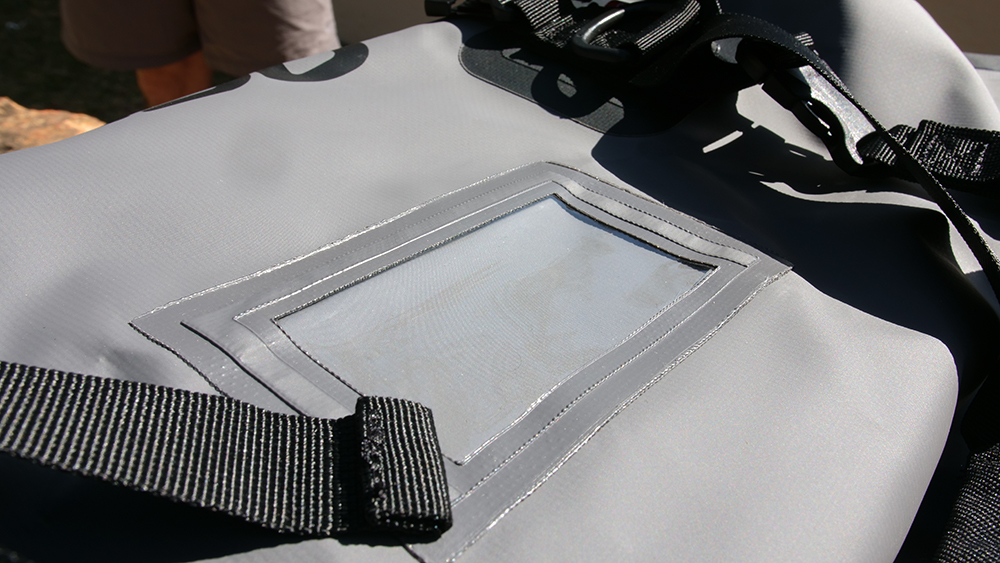 and when not in use the OSAH Drypack 40 Duffel Bag stores away into a small nifty bag, making it very easy to store away.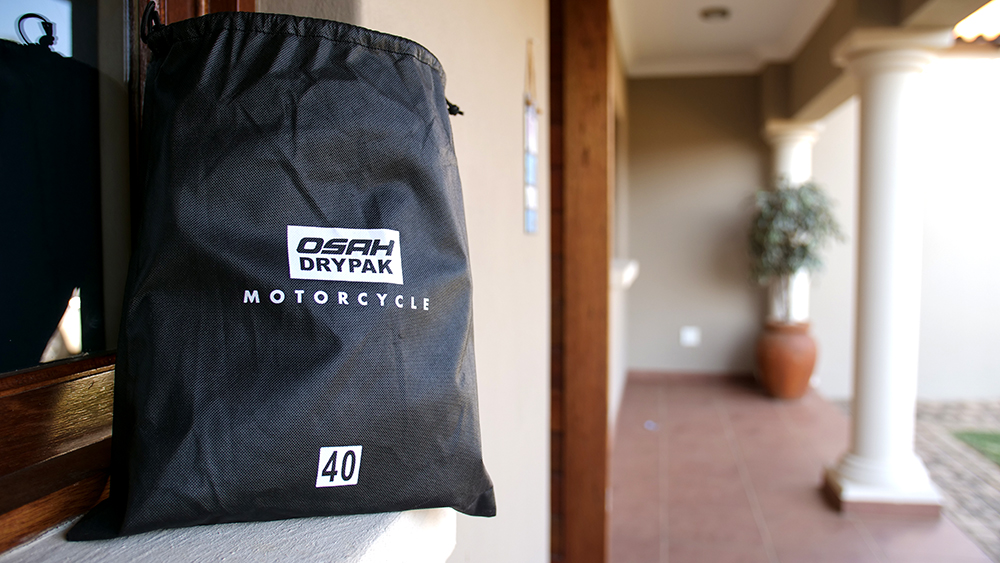 The OSAH Drypack 40 Duffel Bag recommended retail price is R1,100 and is available in assorted colours. At this stage I have not used the bag, but I do plan to test the bag on a biking trip later in the year. Once I have done this I will give you my feedback in a longterm test report.
For more contact: www.xKulcha.co.za