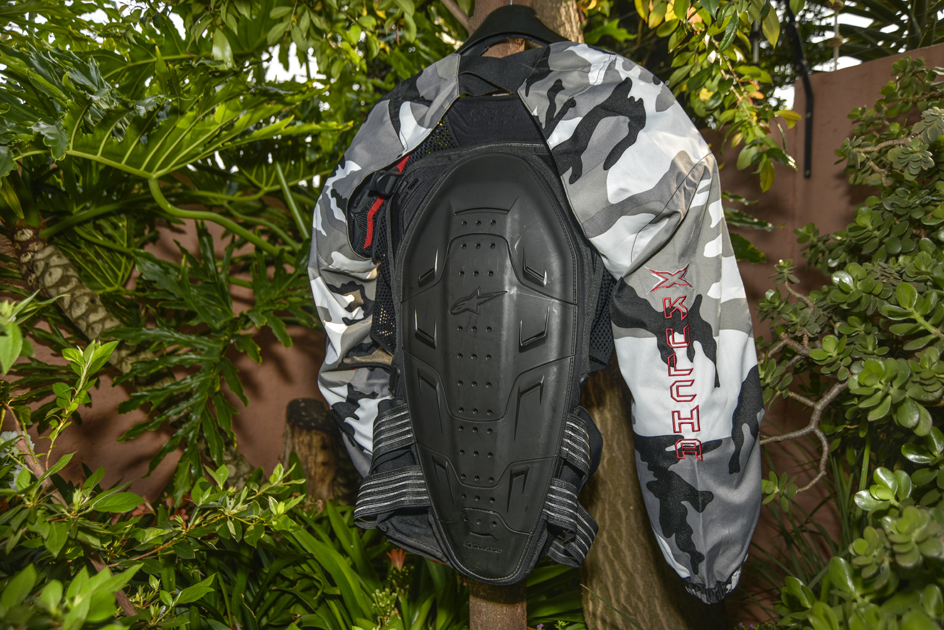 What a truly brilliant idea these Enduro thorn sleeves are! Back in the day I used to do a lot of riding with my buddies in De Wildt. Anyone who has ridden in a bushveld environment will attest to the fact that thorn bushes make mincemeat of enduro shirts. Unfortunately, by default your arms take terrible strain as well. I know of riders who have had to have thorns, which have become imbedded so deep in their arms, surgically removed.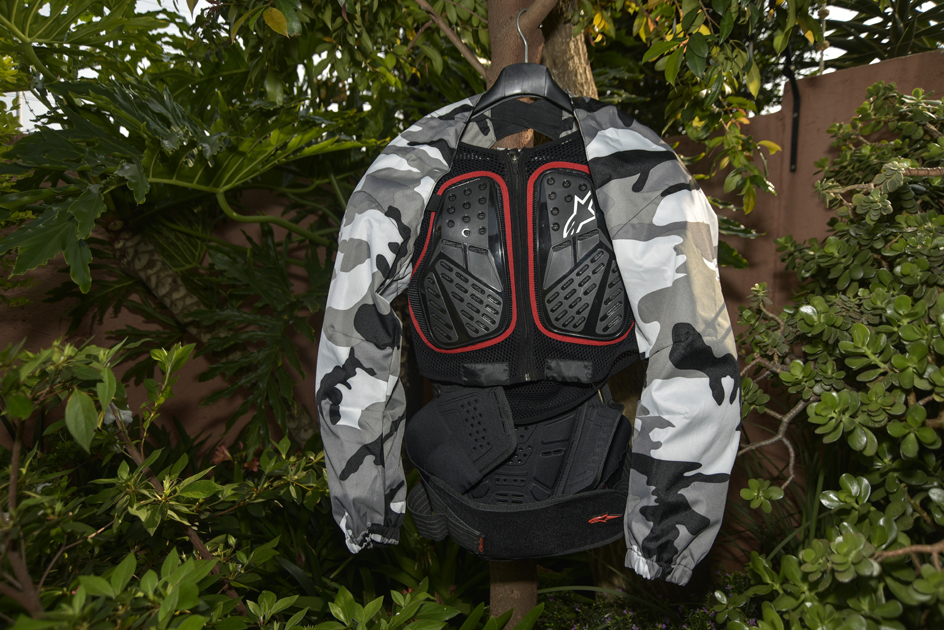 Enduro riding is seriously hot work. Especially in summer. Manhandling your bike through technical terrain generates a real sweat. If you wear an enduro jacket for protection over your chest protector you take real strain. The folks at the proudly South African enterprise, XKulcha, have come up with a unique solution. Enduro sleeves. Available in various sizes to accommodate medium to 3XL, these shaped sleeves are joined at the back by two stretch strips which keep them snugly in place on your arms. The shoulders are specially shaped to fit perfectly over your shoulder and arm. A "B" embroidered on the back means that even the most dyslexic riders will put them on the right way round.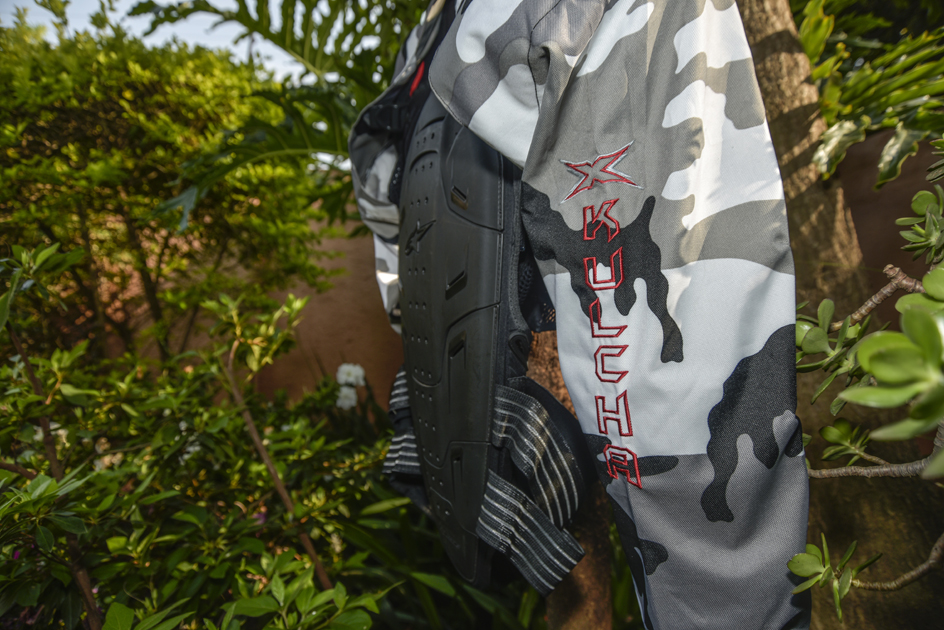 The sleeves are made from really heavy duty 600 denier laminated polyester material that is properly rip and puncture resistant. Bring on those thorns! The fit is such that they fit comfortably over your elbow guards without restricting arm movement at all. The fit is so good that you totally forget that you are wearing them. They are available in a funky cammo design as well as black and brown. These things are brilliant, and to my mind, an essential piece of every enduro riders kit.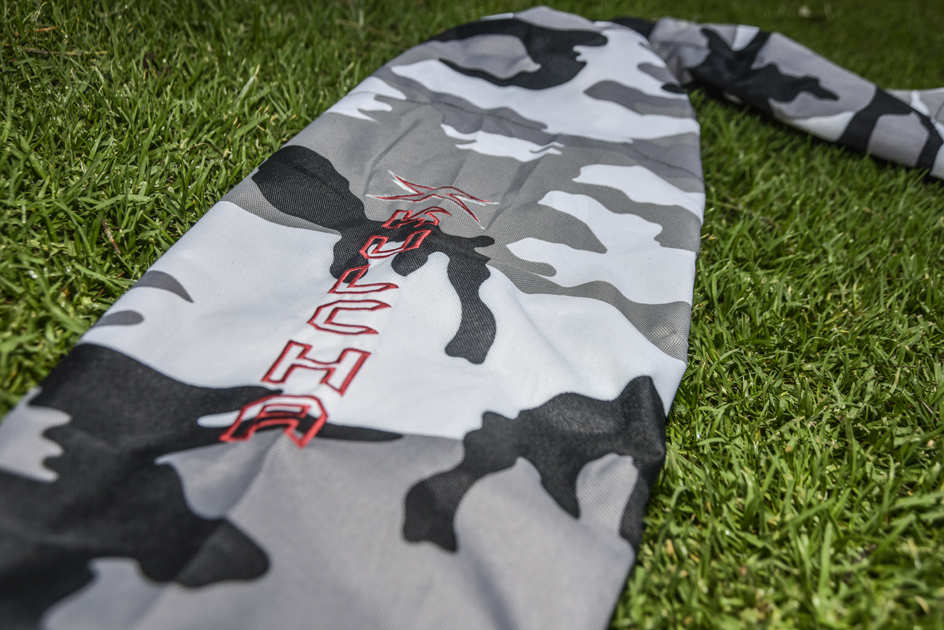 Keep your cool and protect your arms while you are at it. I actually found another use for them on a recent adventure bike trip. I encountered some really cold weather, like between 1 and 7 degrees C. I found my jacket keeping my torso warm as it was out of the wind behind the screen on my bike. My arms, out in the wind, were taking strain. On an impulse I had packed my sleeves. What a difference! I will never do a winter trip without them. Putting layers under your adventure jacket makes you feel like a stuffed toy. The sleeves fitted nice and snug, effectively wind proofing my jacket, without the Michelin man effect. Excellently designed and properly made, these X Kulcha Enduro sleeves are brilliant. At only R360 a set, your saving on enduro shirts will pay for them in no time. Get some. It's a no brainer!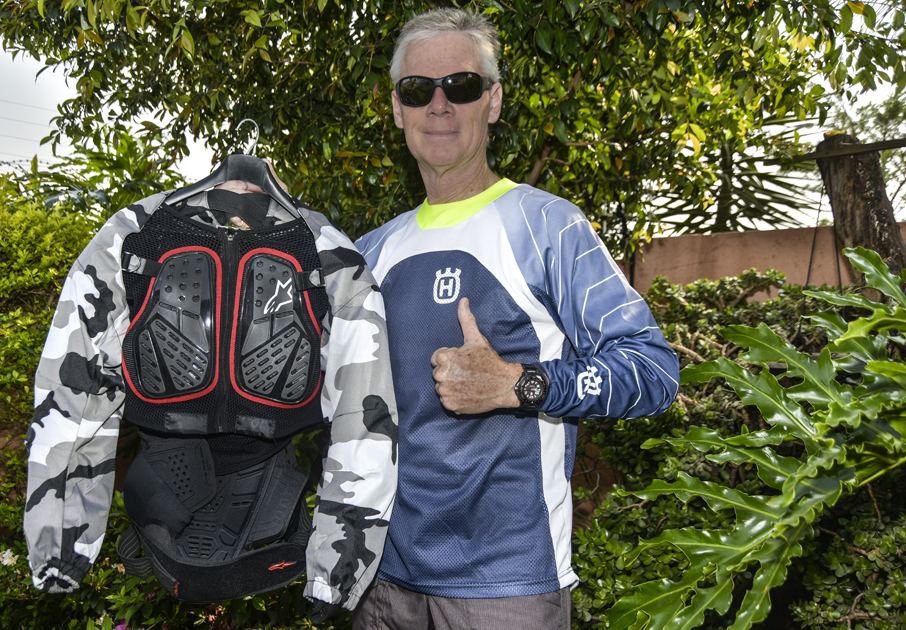 For more information visit: www.xkulcha.co.za